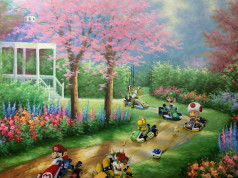 SO NORMALLY WHEN PEOPLE go to the Thrift Store to buy second-hand paintings, their purpose is to get some artwork to beautify their walls...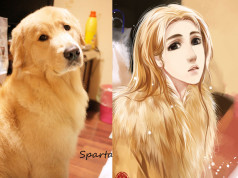 HAVE YOU EVER WONDERED what your pet would look like if it were human? Maybe once... maybe twice... but then you forgot all about...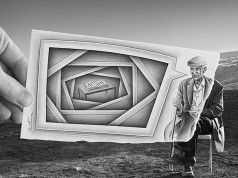 THE IDEA OF COMBINING drawings and photography first came to him in 2010. While he was writing a letter. It was a coincidence really, but...