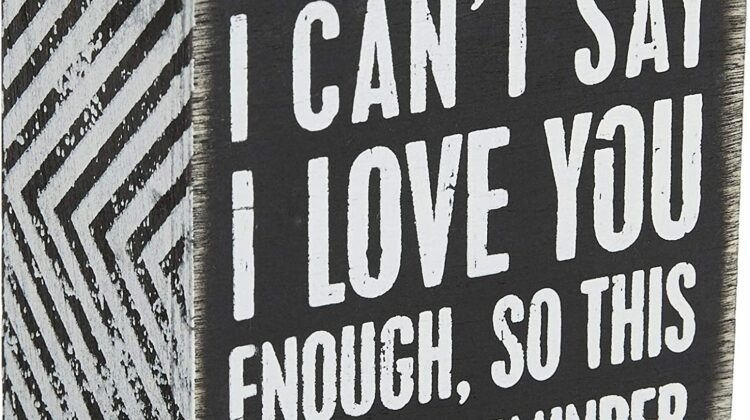 I've been having some problems with the site over the last few days.
The nameservers would keep pointing to the wrong direction. It'd lock me out of my admin dashboard. And I'd have to change them to get everything pointed back correctly again.
I've been doing this a few times now.
Fix. Broken.
Fix. Broken.
Fix. Broken.
Why does it keep going broke again?
But I think I finally figured out the problem:
Seems like my site was integrated with some app. And that app would keep messing things up.
Looks like it's fixed now.
*Fingers crossed*
But it reminds me of how painful it can be sometimes… doing the same thing over and over again… even if you know deep down it's something you really need to do… like telling your mom you love her every second of the day without missing a beat…
Well:
If you've been skimping on that, you might want to give her this.
Let it decorate her table. And remind her of your love every microsecond. So you can at least pause to take a breath. And avoid passing out from asphyxiation. Because we all know even missing one second is way too much…
You probably missed a second now reading this.
Time to make it up to your mom by clicking here:
https://theendearingdesigner.com/not-enough-love-sign
Sincerely,
Dan Dou
The Endearing Designer