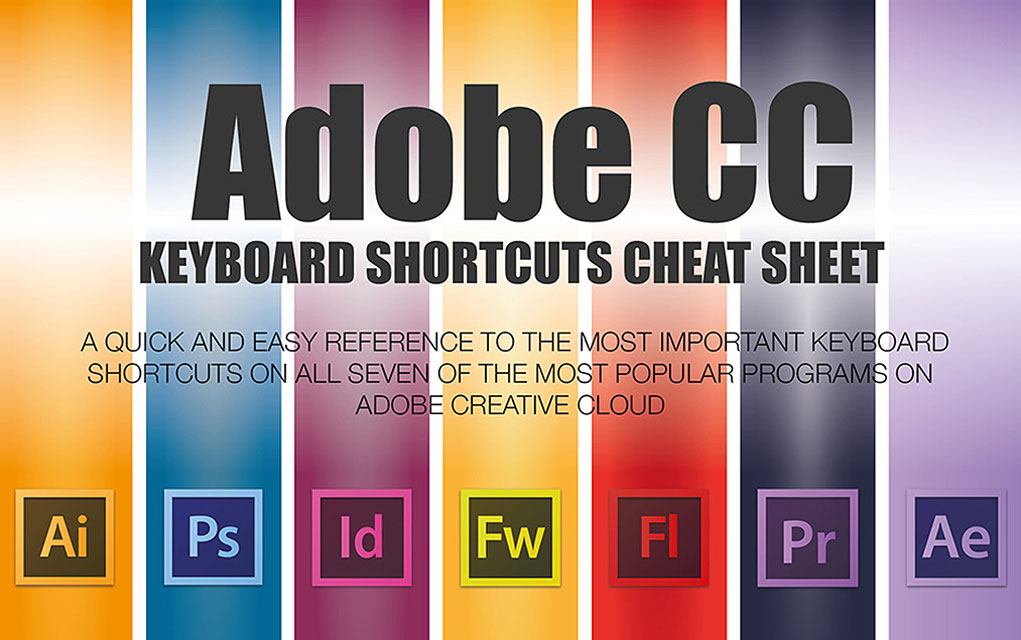 IF YOU WANT TO GET your work done faster on Creative Cloud, a good place to start is by mastering your keyboard shortcuts. And here's just the thing that will help you with that…
This ultimate cheatsheet / infographic from Setup A Blog Today gives you all the keyboard shortcuts for 7 of Adobe's most popular tools:
Illustrator
Photoshop
InDesign
Fireworks
Flash
Premiere Pro
After Effects
(Looking for the Lightroom cheat sheet? Click here…)
Another cool thing about this cheat sheet is that it shows you the differences between keyboard shortcuts on the Mac and PC. So without further ado, enjoy…
Click on the image below to see a larger view:
Embed This Image On Your Site (copy code below):

Conclusion
If you haven't quite got a grasp on your keyboard shortcuts yet, now's the time to start. It's one of the easiest ways to "up" your productivity a bit. And save you some effort.
Almost forgot… Setup A Blog Today is offering a PDF version of this cheat sheet on their site that you can download and use or print.