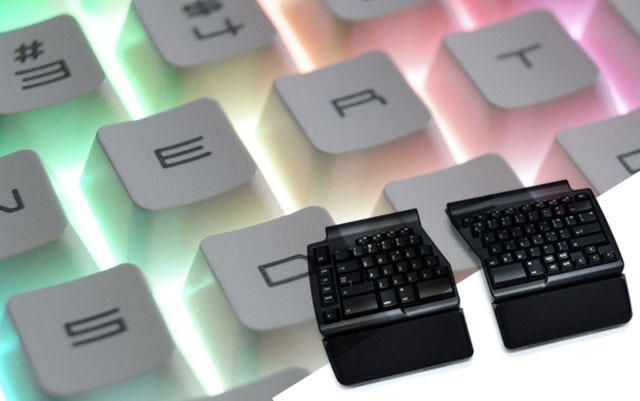 TIME GOES BY. You find yourself starting to get bored of your work. You've even gotten bored of the tools you see at work everyday. Chiefly, your computer keyboard.
It stares longingly at you. Day after day. Waiting for you to play with it. And to drum your fingers on it harshly.
But years went by. You've gotten sick of it. It simply appalls you.
You hate your job. You want to get out now. You desire a new job. A job that gives you a better computer keyboard. One that actually inspires you…
This is where you begin. 10 unique and cool computer keyboards that will change the way you feel at work forever…
They won't help you get a new job. But they will help you feel better while you're typing out your resignation letter. Which is awesome.
…
10
Ultra-Portable Wireless Bluetooth Laser Projection Virtual Keyboard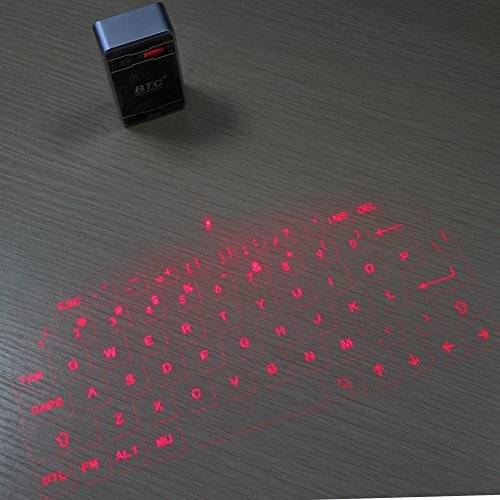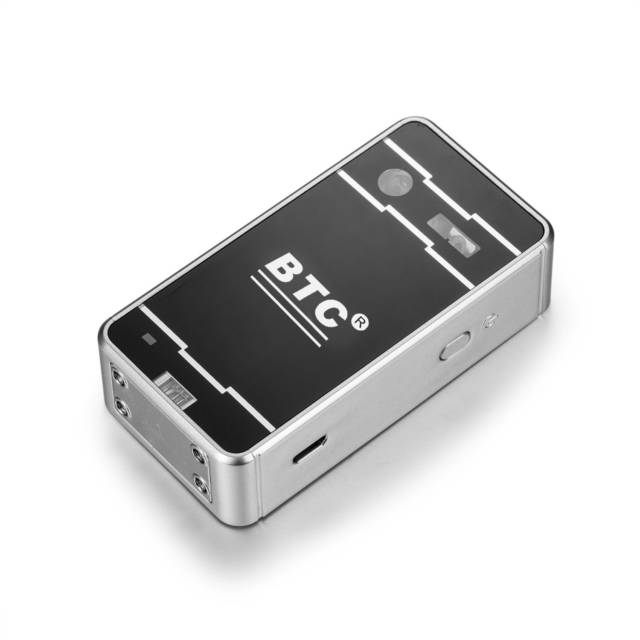 (BTC)
---
When you're a minimalist who doesn't want unnecessary bulk. And you don't have much space with you. And you also need mobility and convenience. The virtual projection keyboard eliminates everything. All you need to do your typing is the table. Connect it to your devices using Bluetooth or USB. Click here to check it out
…
9
The Diviner Elegant Wooden Steampunk Keyboard

(Datamancer, via Pinterest)
---
This elegant steampunk decor keyboard is simply a work of art. Goes along well with any retro futuristic theme you may have in your home or office. Helps you express yourself, and your interests. And it'll impress passersby too. Round typewriter style keys that are slightly concave makes typing just feel good. If you're someone who uses the keyboard all day, this will definitely be more comfortable than the stock keyboard your job provides you. Click here to check it out
…
8
The Seafarer Handcrafted Nautical Cast Brass Steampunk Keyboard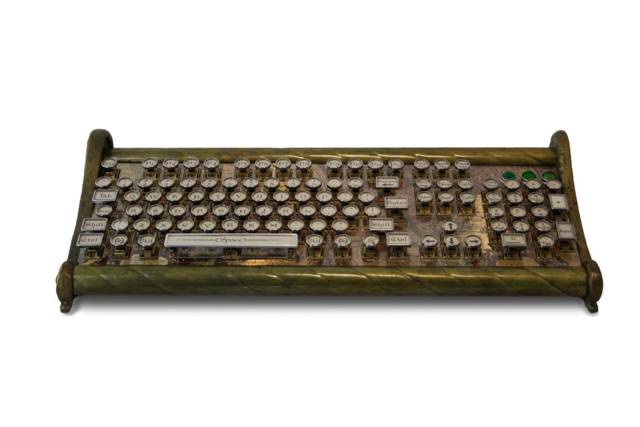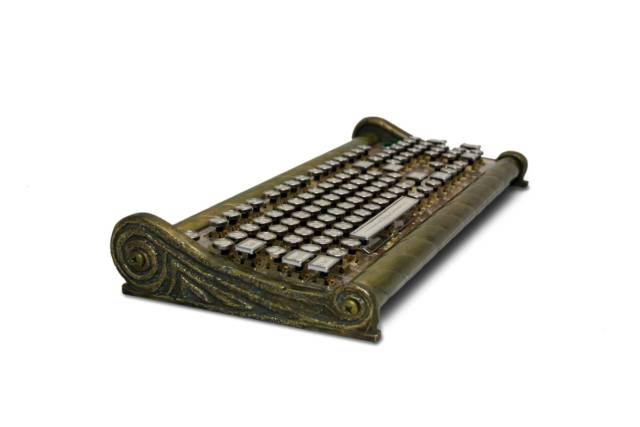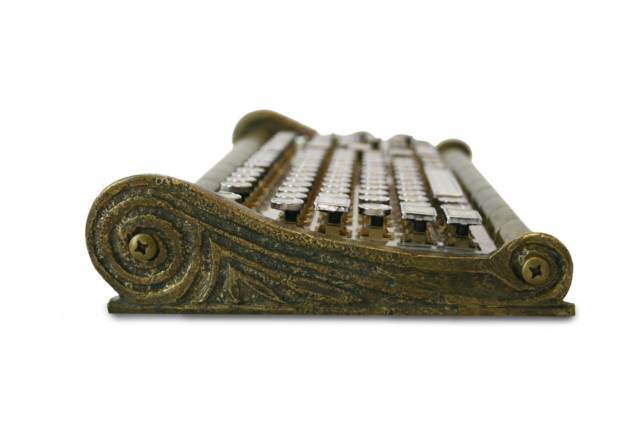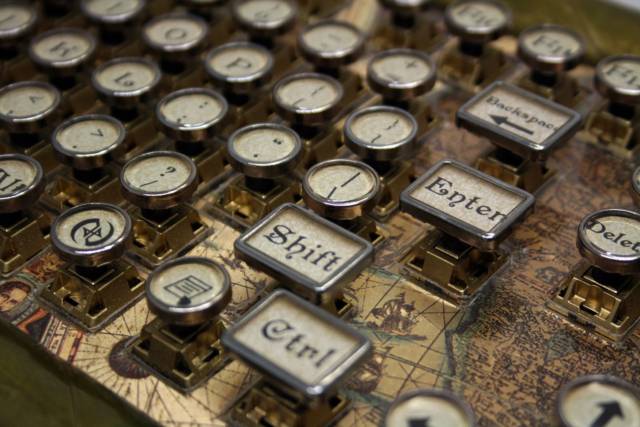 ---
The Seafarer is an intensely ornate, nautically themed keyboard with a worn-in, weather-beaten aesthetic and cast brass components. It features a gold foil map face print with the the map drawn by historical cartographer Peter Schenk the Elder, and a distinct spiral pattern along the top and bottom rods of the keyboard. Includes green jewel indicators. This keyboard is one of a kind. Click here to check out the awesomeness