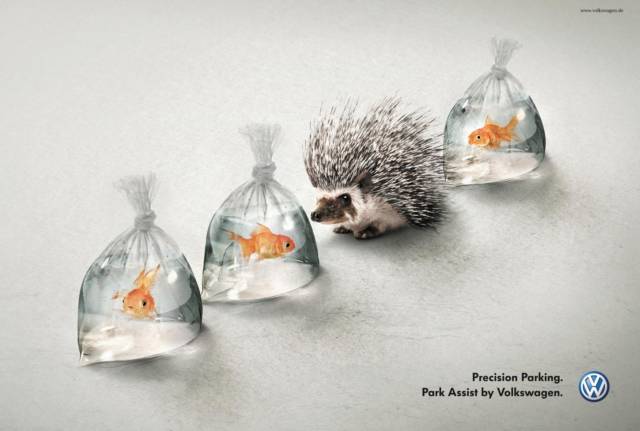 REGARDLESS OF THE Product In Question, even if you have no interest in the item whatsoever, a good creative print ad campaign can make one feel the utmost delight with their clever use of visual designs and representation.
They stimulate the imagination. And bring disbelief to the seeing eye. Some ads require a fraction of a second of thought to really get it, but once you do, you can just feel yourself smiling in amazement.
This is true whether you're talking about automotive print ads with a cute Volkswagen leading the charge, or even real estate print ads that aim to get you to sell your house and move to the countryside right away. But still… some awesome advertisements just stand out way more than others…
You will likely agree that these 10 creative print ad campaigns meet that criteria. And you'll likely be glad to share them with your family and friends too. More free advertising for them I guess…
…
10
Tabasco Ad Shows You What Happens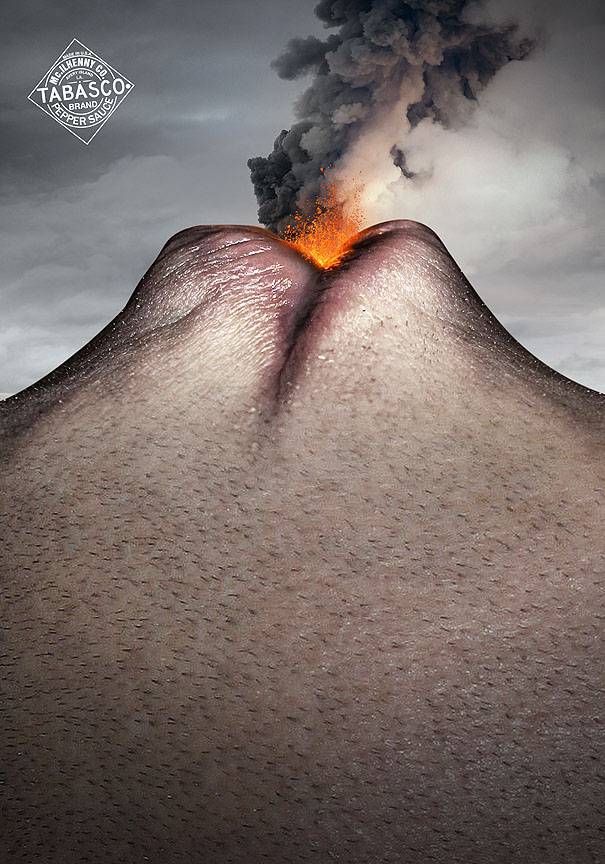 (Behance)
---
Competing in a hot sauce market where to be the spiciest, hottest sauce can be a sign of dominance. This Tabasco print ad campaign design shows just what happens when you eat some of the stuff. It'll literally explode in your mouth.
…
9
No Wonder We Don't Appreciate Art
(KelOptic)
---
If you find yourself having a hard time appreciating art, then eye wear from KelOptic might be just what you need. Creative print ads that make famous masterpieces look all the more modern and hyper-realistic…
…
8
Eat Big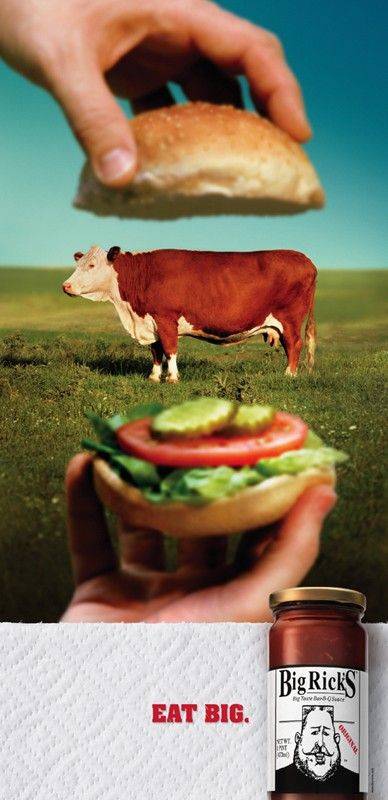 ---
If you aren't eating big enough, this Big Ricks BBQ Sauce print ad is here to remind you to do so. Any bigger than this would be an elephant burger.