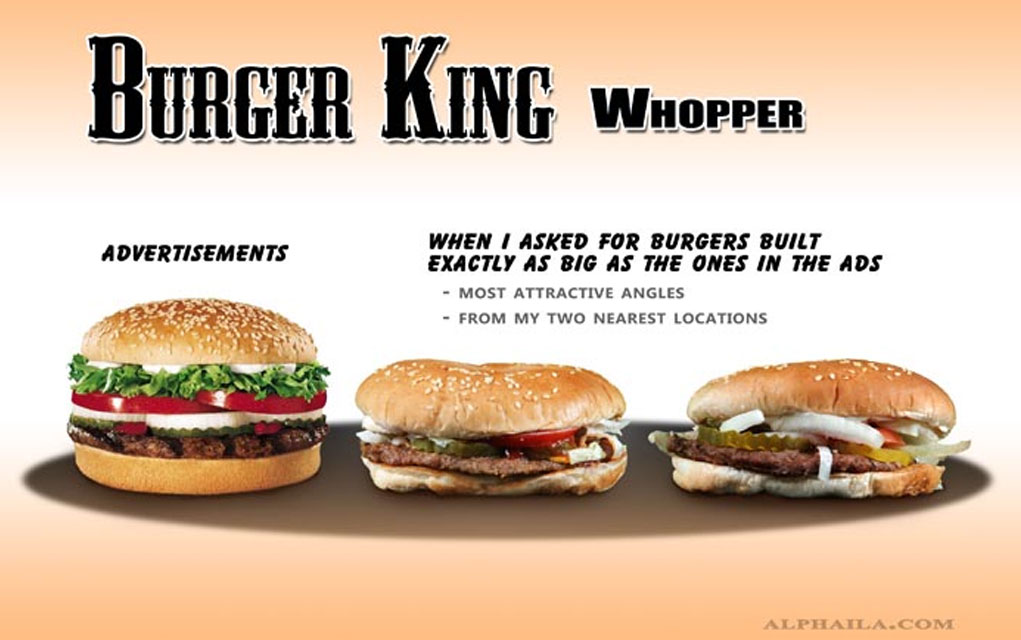 AFTER A LIFETIME OF COMPLETE AND UTTER disappointment with fast food, photographer and designer Dario D decided it was time to do a little test. He decided to compare the actual fast food you get from the restaurants, with what's shown in the advertisements:
I brought the food home, tossed it into my photography studio, and did ad-style shoots, with pictures of the official ads on my computer next to me, so I could match the lighting and angles.
And the results he got by comparing the two… were shocking.
Well, maybe not for all of us. Some people might say that the results are surprisingly unsurprising. After getting 'burnt' by fast food all these years…
Turns out that the problem is fast food places totally fail to live up to the expectations they're setting. It's no wonder people are getting fed up with what places like McDonalds, Taco Bell and Burger King are feeding the world…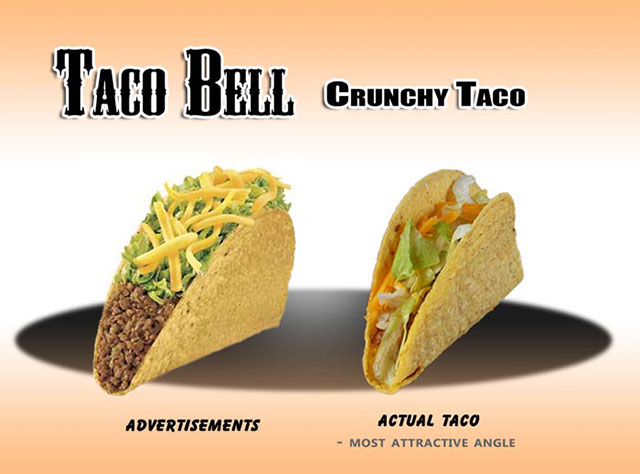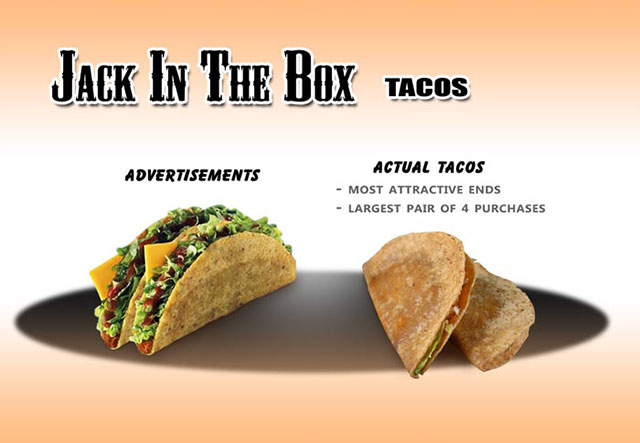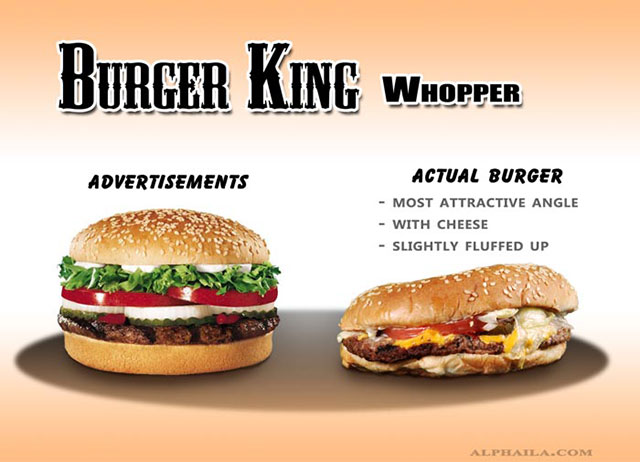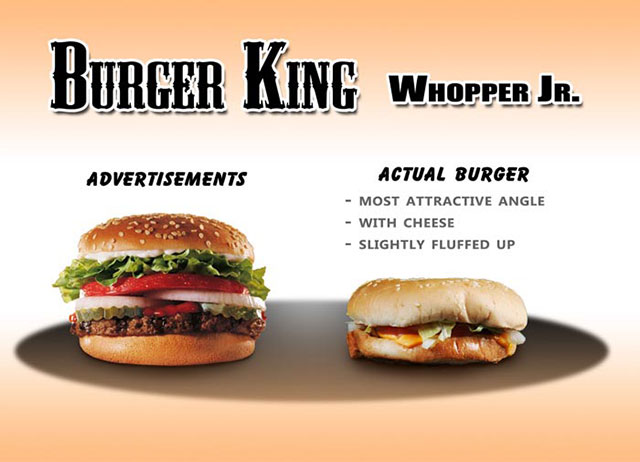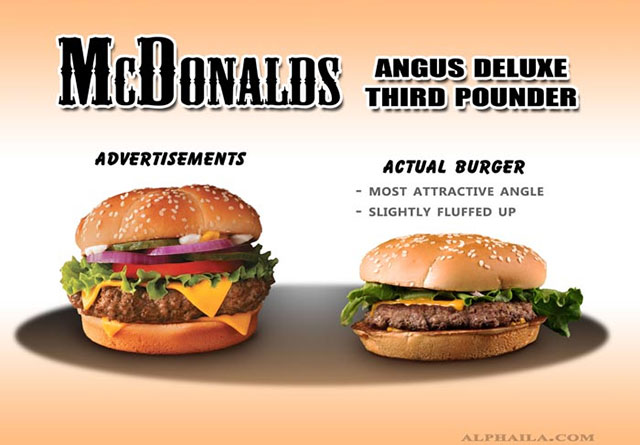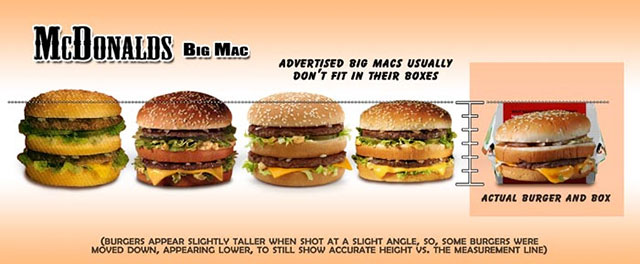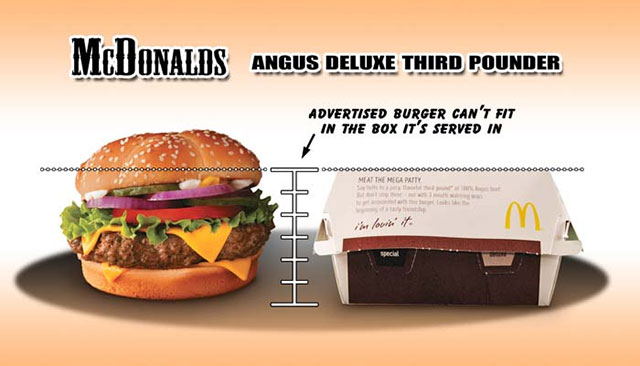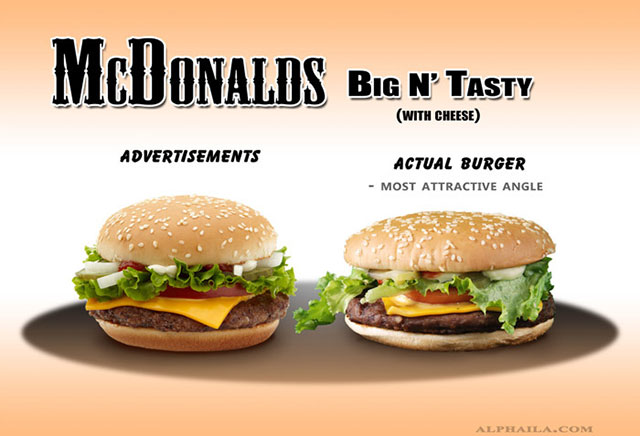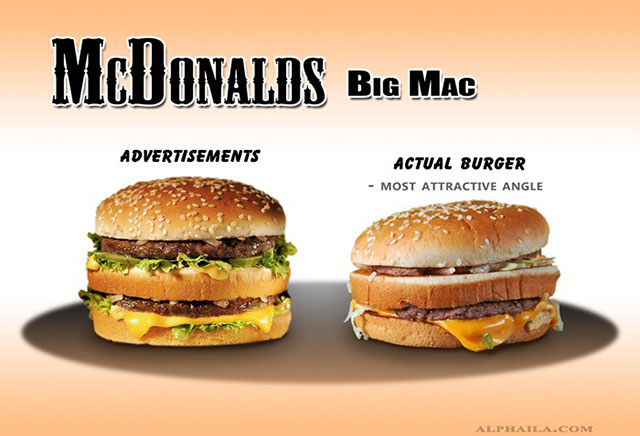 So now the next time you go into a fast food joint, you know exactly what to expect. And it's not what you saw in the ads, that's for sure…