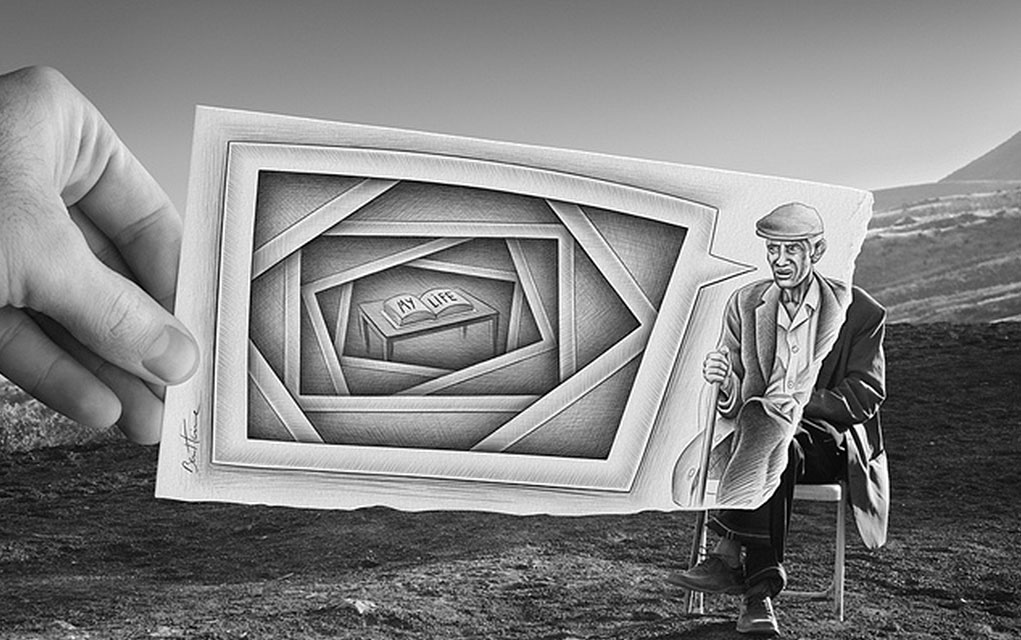 THE IDEA OF COMBINING drawings and photography first came to him in 2010. While he was writing a letter. It was a coincidence really, but it couldn't have been a better one.
In his project "Pencil vs Camera", multi-disciplinary artist Ben Heine usually focuses on architecture, portraits and animals. And his main themes are those of love and friendship.
It is a stunning mixture of imagination and reality, illusion and surrealism. And you'll be blown away by his works.
Heine says: "I just make art for people."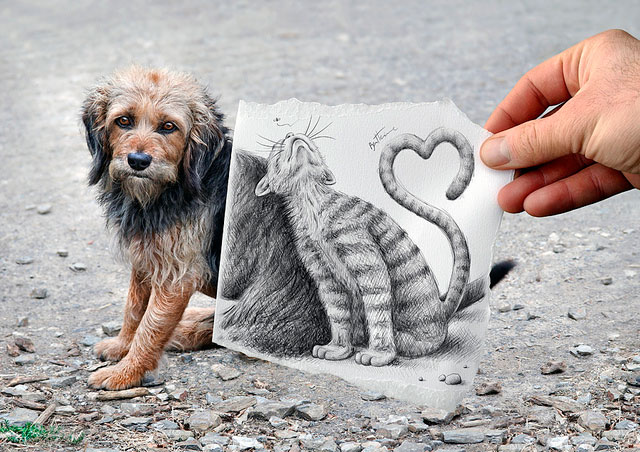 "I want them to dream…"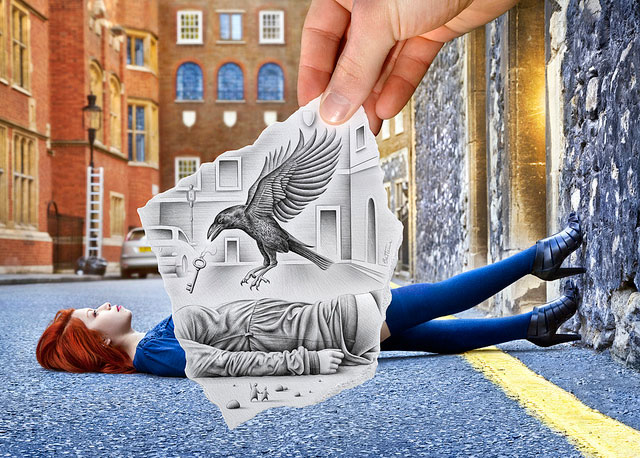 "… and forget their daily troubles."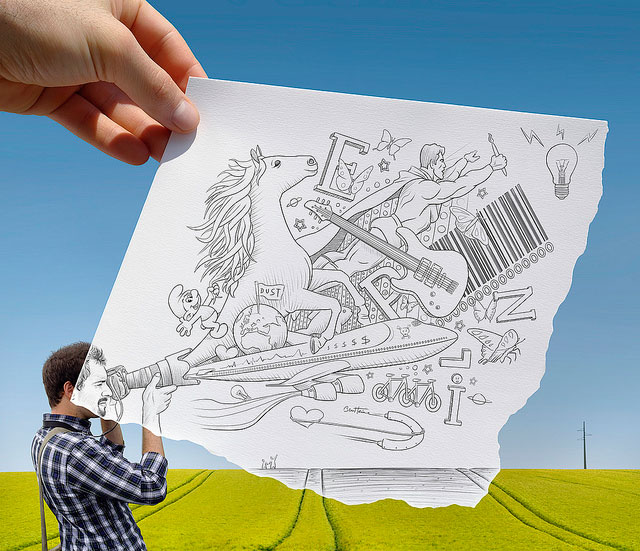 "I used to write poems many years ago."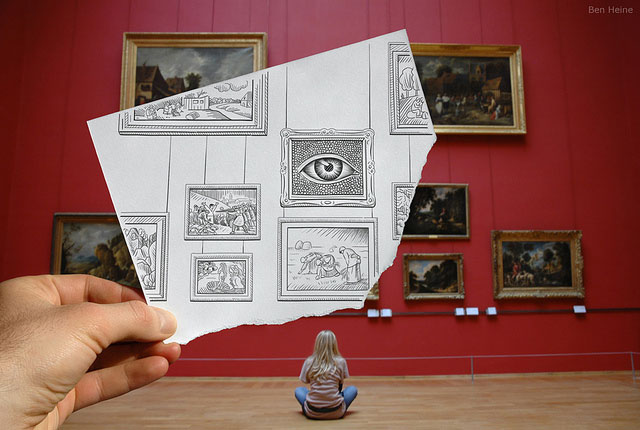 "I want to convey a poetic meaning into my pictures."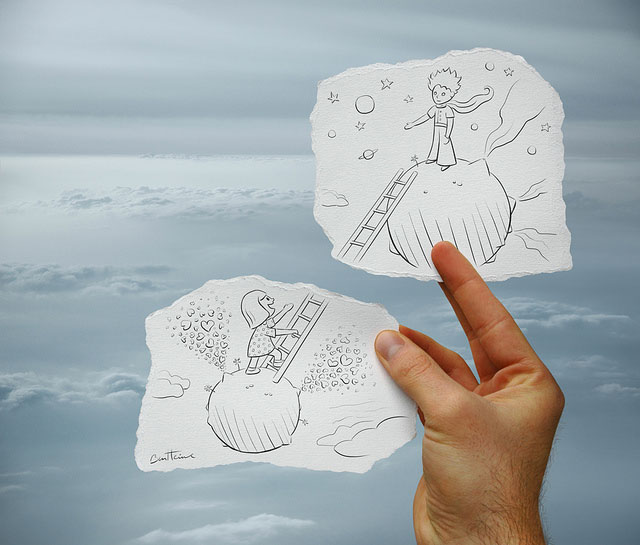 "Each new creation should tell a story…"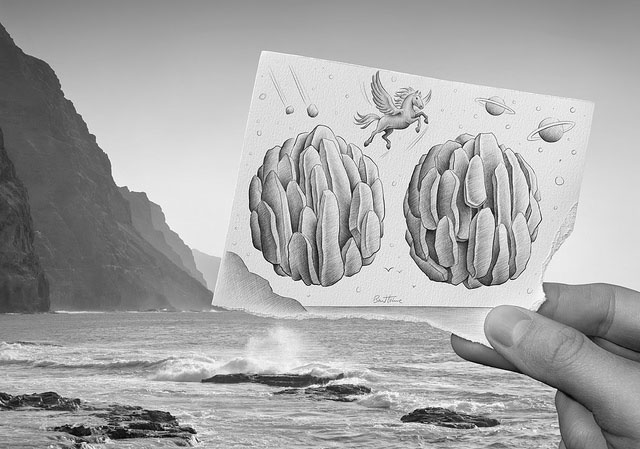 "… and generate an intense emotion."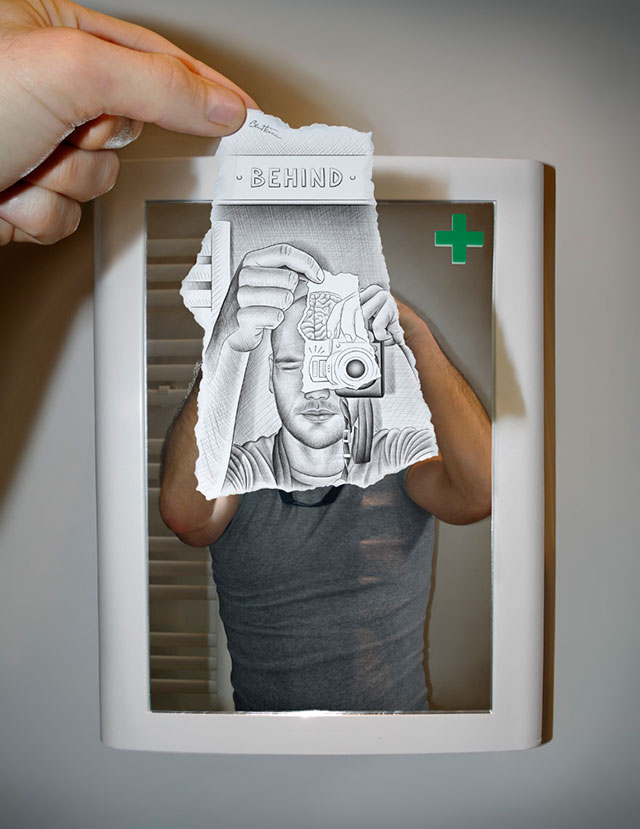 "Like a poem…"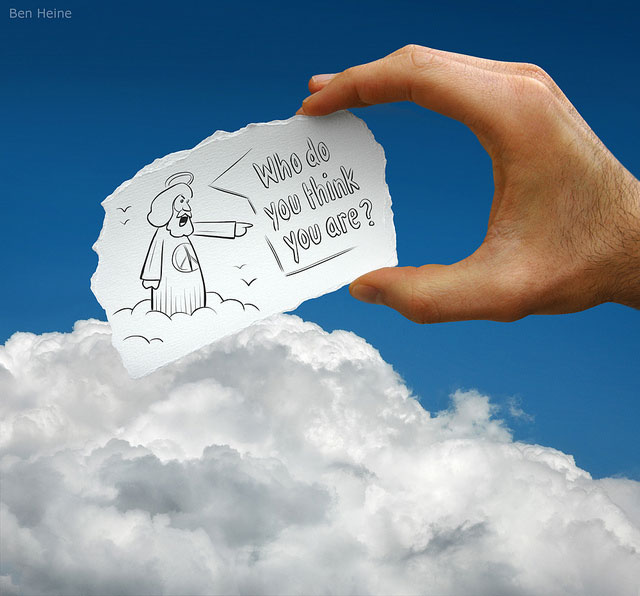 "Like a melody…"
The series has had a huge impact on the design community.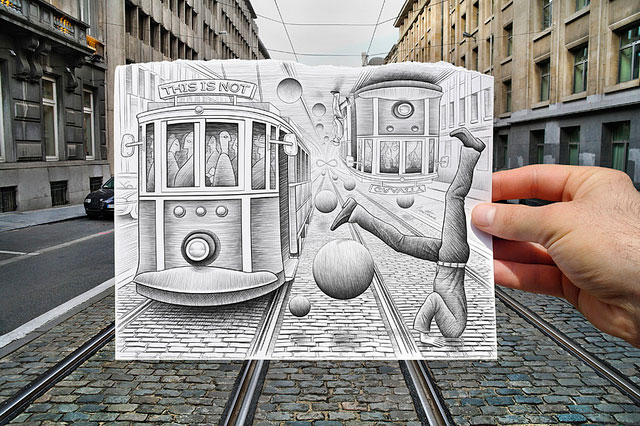 It was the result of a long graphic exploration.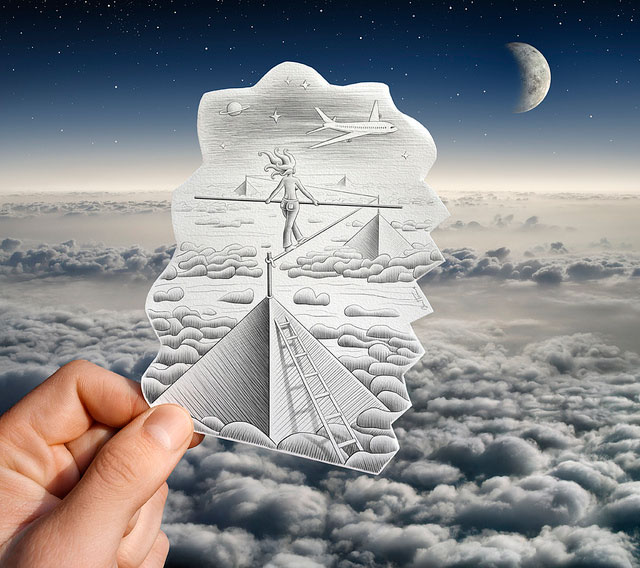 And logical consequences of his artistic evolution…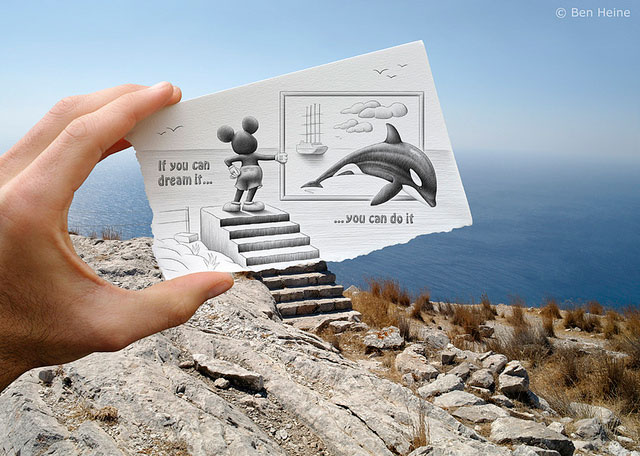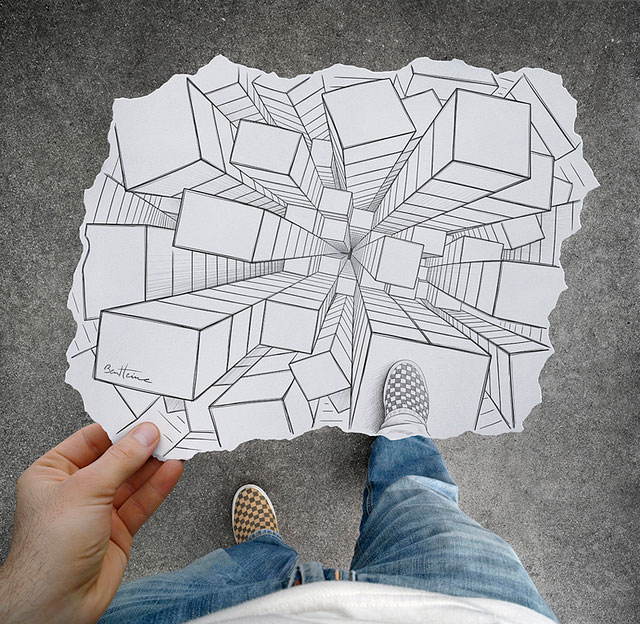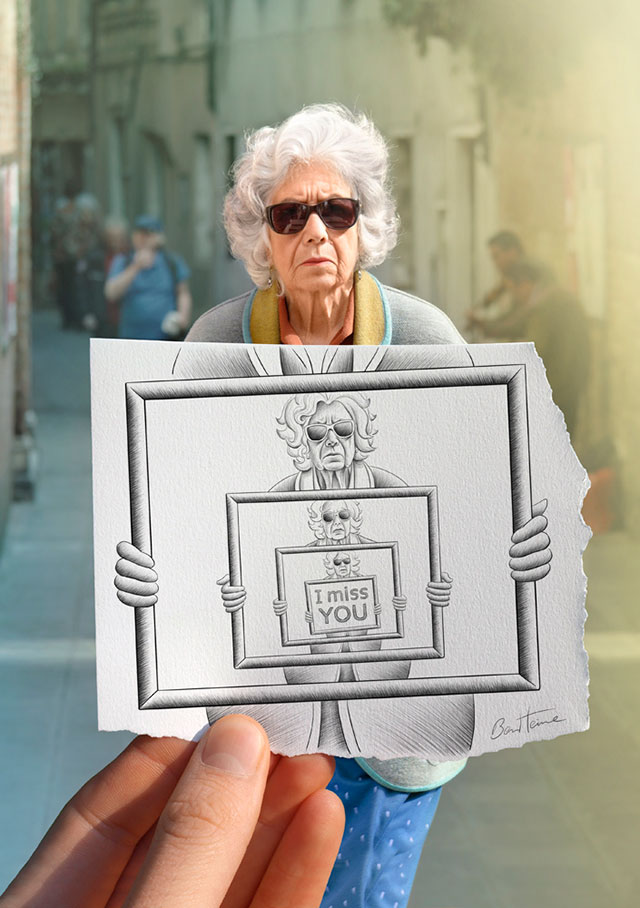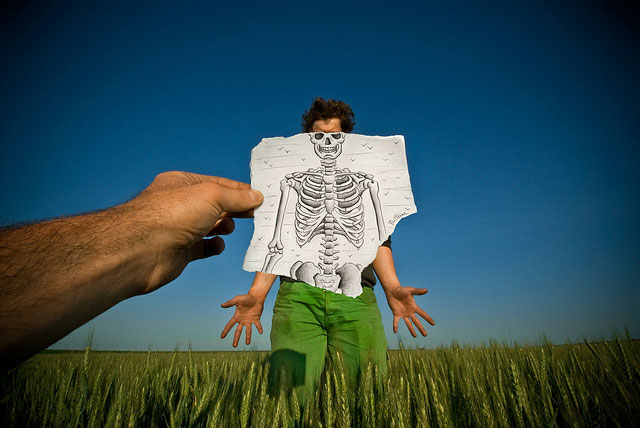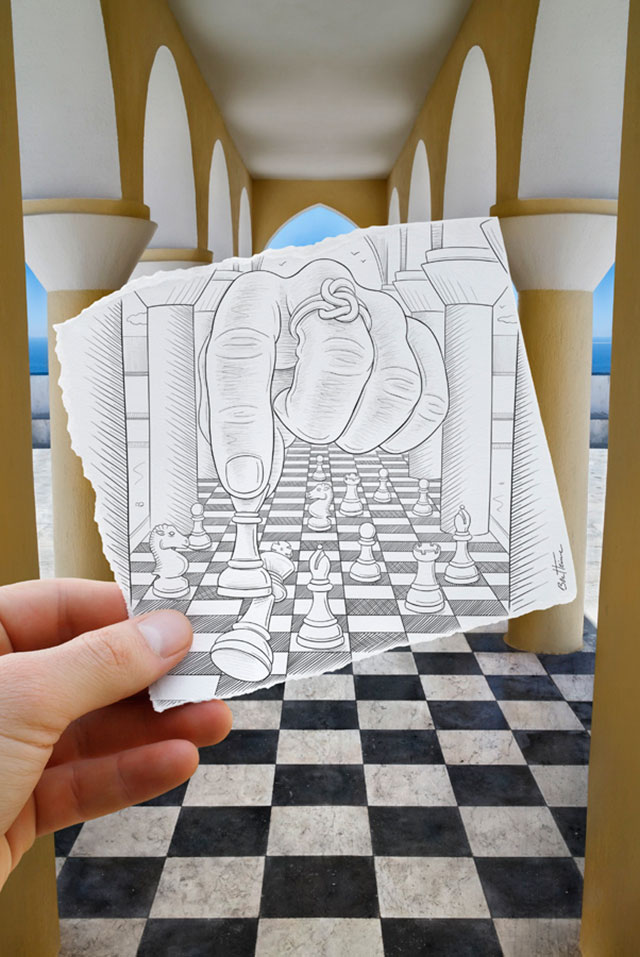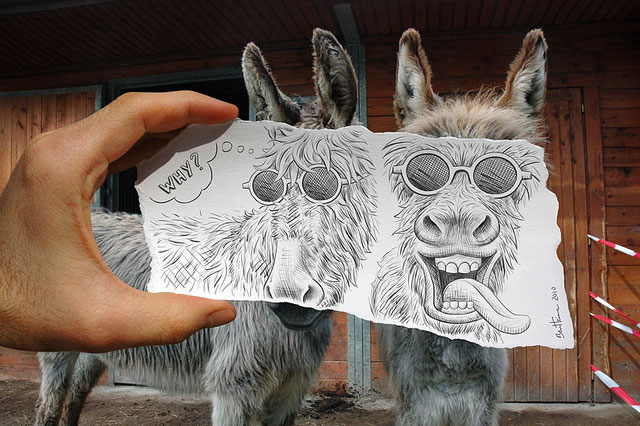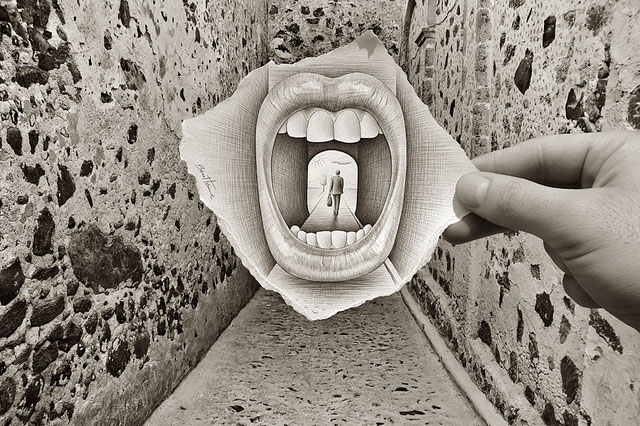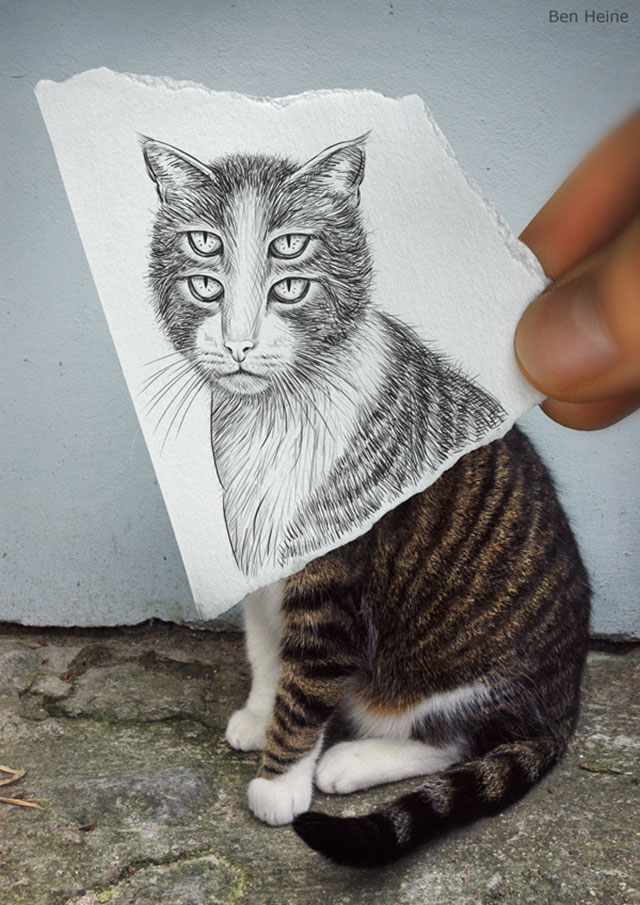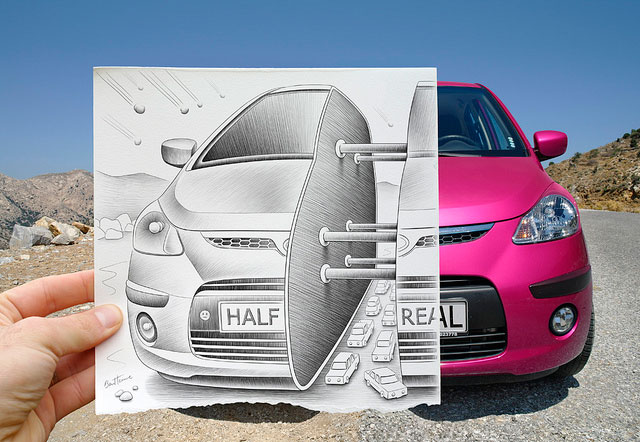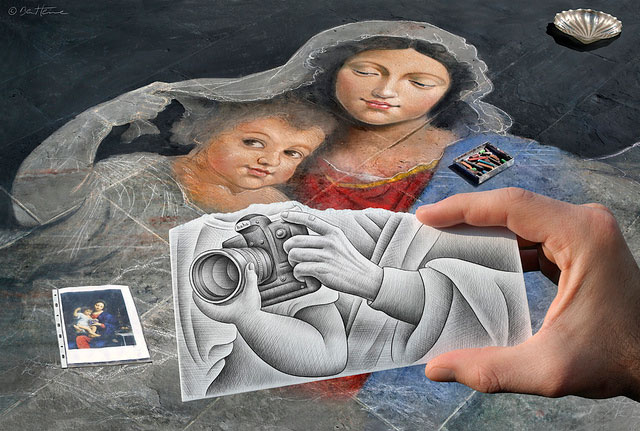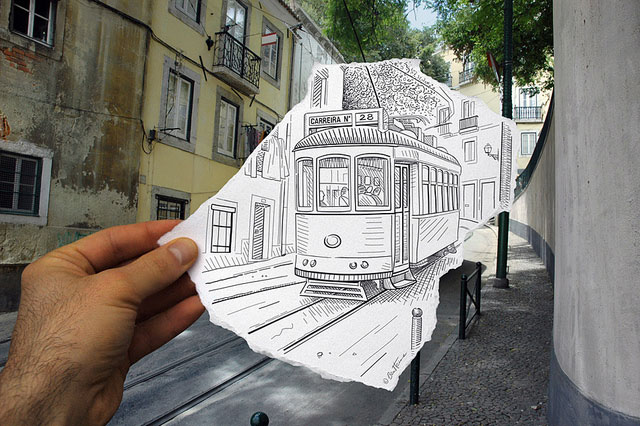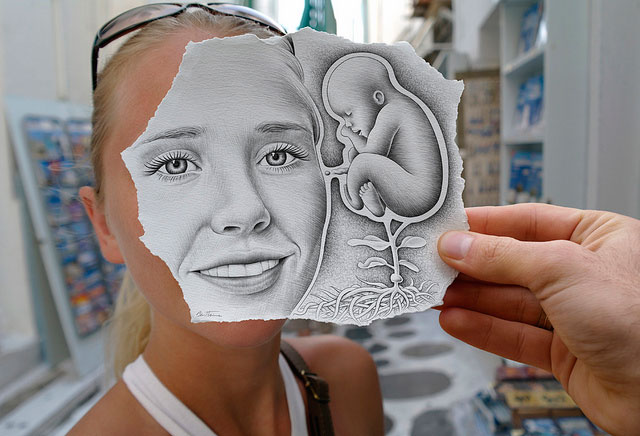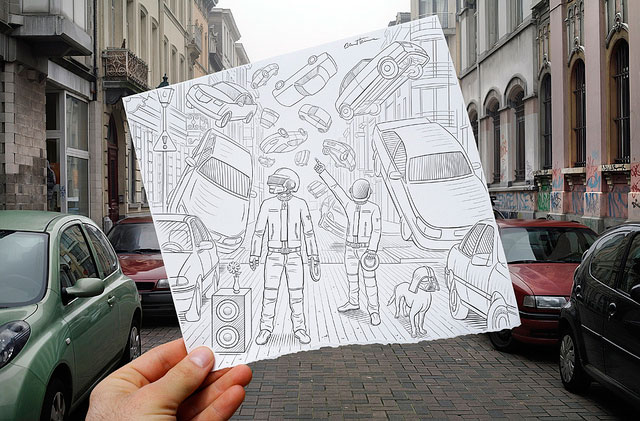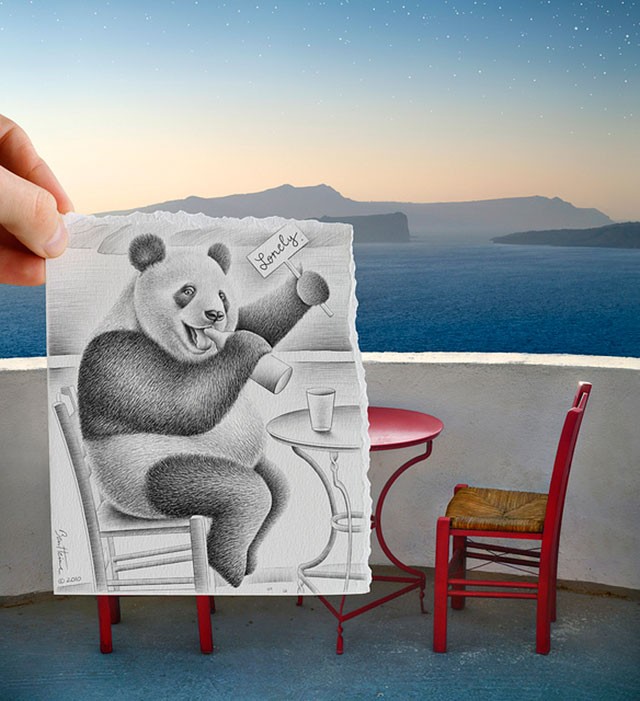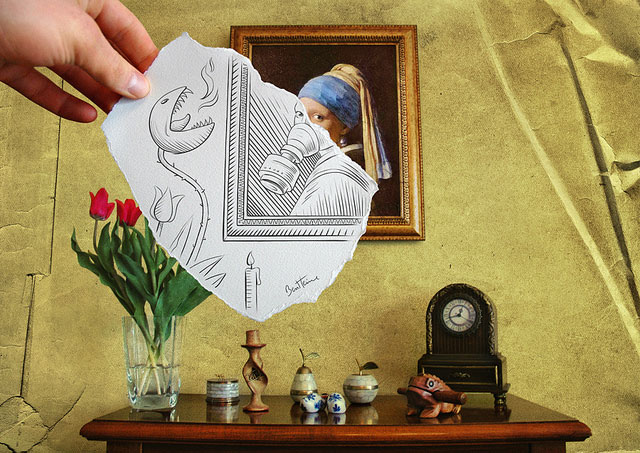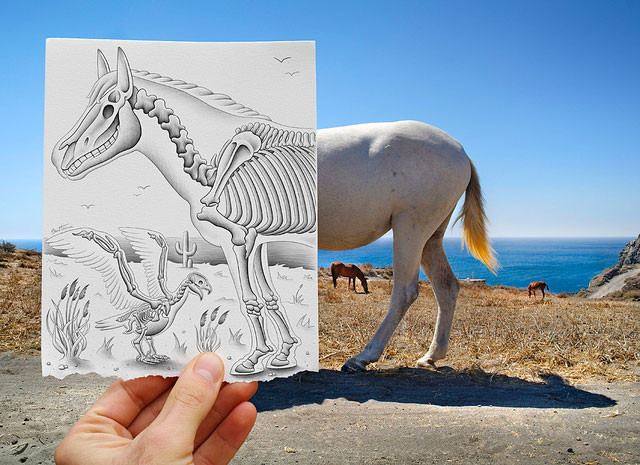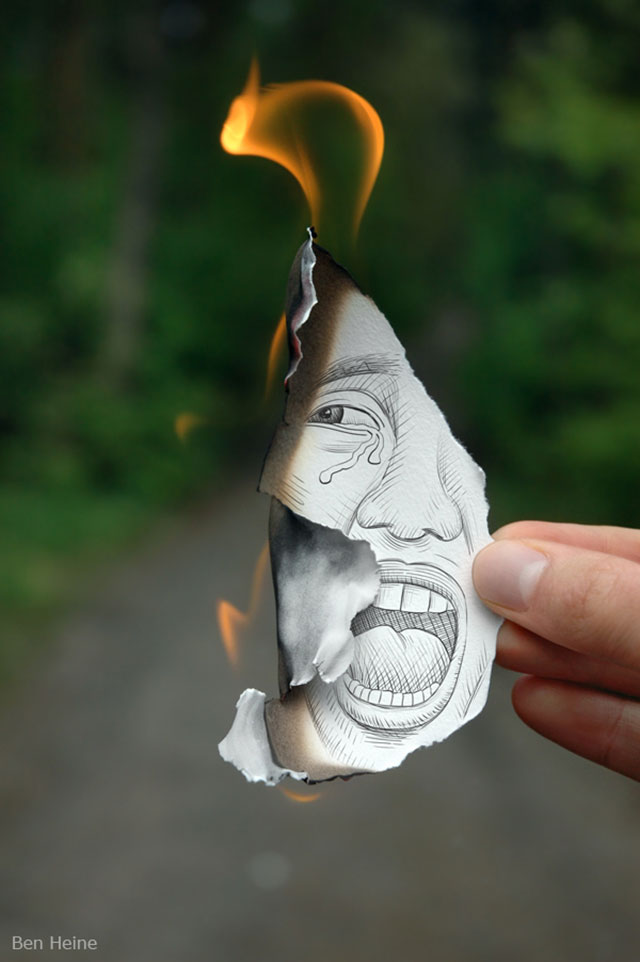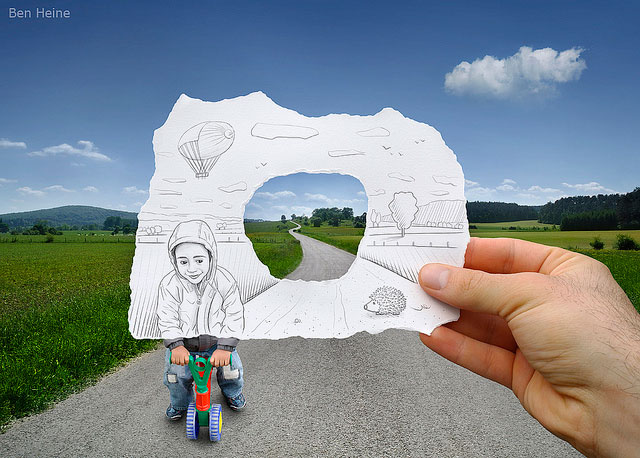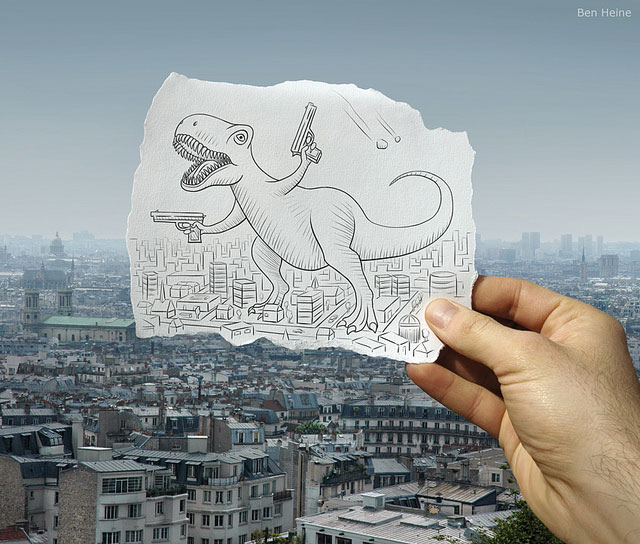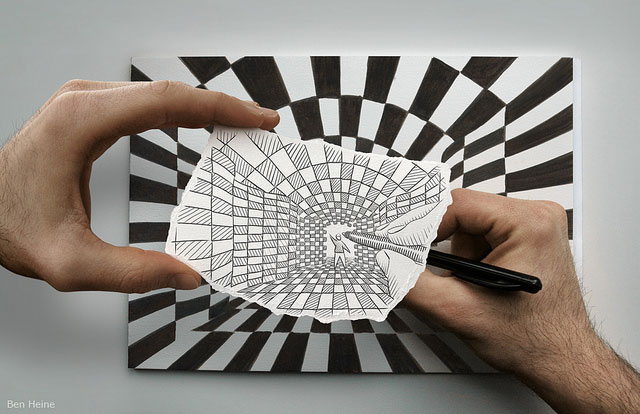 It may not be all that apparent, but his work isn't simply a mixture of drawing and photography, but he also adds in elements of poetry and storytelling as well. The result is something that has touched the imaginations of many.
You can view more of Ben Heine's epic artwork by visiting his "Pencil vs Camera" album.