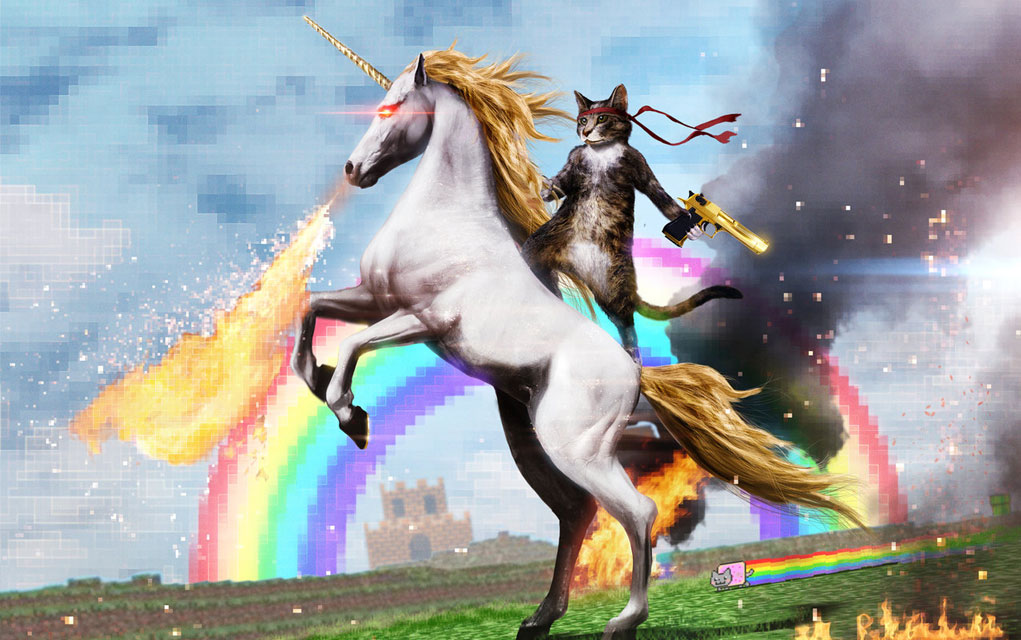 WITH THE RELEASE OF WINDOWS 10, it's not just the operating system that's currently getting rave reviews. Microsoft Ninja Cat, based on the work of Jason Heuser and popularized by Microsoft, is taking the world by storm. One screen at a time…
The Ninja Cat started as a little sticker that Microsoft designed for its employees and developers. But news and images of the sticker being used on various Microsoft employee laptops soon started spreading like wildfire. And Microsoft soon made it available for sale in their store.
Fans have been taking the Ninja Cat and creating all sorts of mashups of their own. Including some of the cool wallpapers you'll see below.
Microsoft released an official set of Ninja Cat wallpapers along with the Windows 10 operating system as well. Along with a Ninja Cat design kit that you can use to design your own…
01. Ninja Cat and his unicorn steed…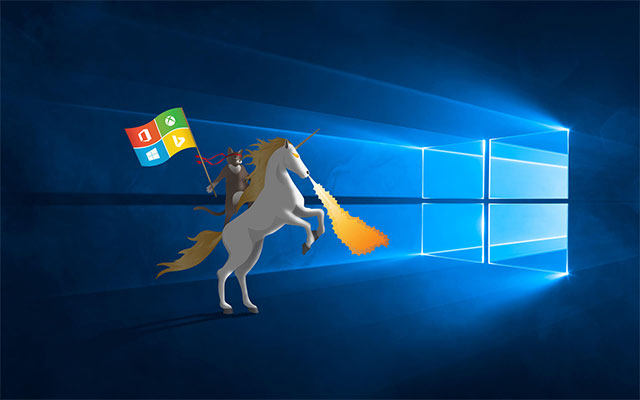 02. Riding and breathing fire…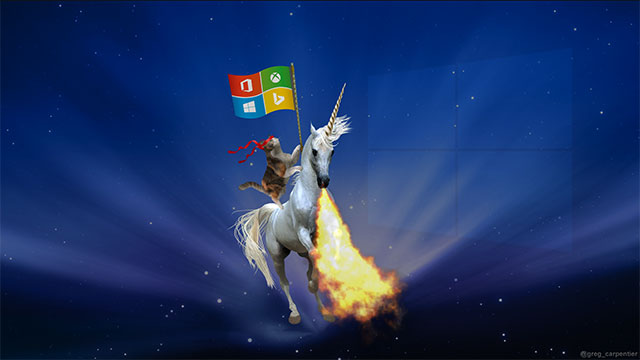 03. Ninja Cat plays Minecraft with HoloLens