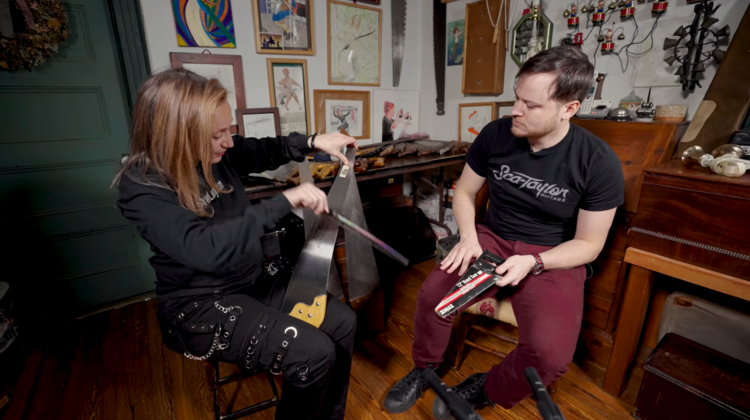 I was watching this lady rock some Chopin on YouTube the other day.
And she was playing the saw like a violin.
The sound was incredible. As close to the human voice you can get without going electronic.
Turns out:
You can actually play any saw this way. Like your typical Home Depot saw that's made for carpentry. And those saws actually give better sound because of all the metal that goes into them. But it's a lot more painful to play.
A better option:
Get saws that are made just for music.
Like this Stradivarius Musical Saw (that looks like tons of people are playing on it):
https://theendearingdesigner.com/stradivarius-saw
Can't believe this is a saw.
And I'd learn it too, if I didn't have a natural aversion to objects with sharp teeth…
Sincerely,
Dan Dou
The Endearing Designer