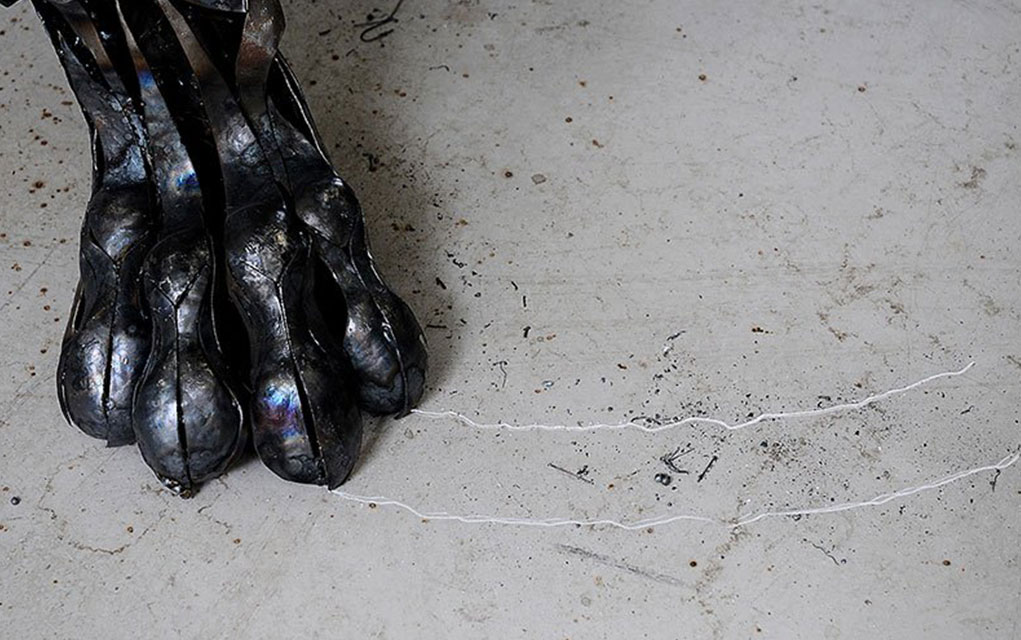 THEY'RE KNOWN AS THE KINGS OF THE JUNGLE. And for good reason. Lions are truly majestic creatures. And you don't even have to get close enough to one to feel the majesty of the king.
Just visit some carefully crafted artistic lion sculptures, and they'll make you shiver from head to toe. Wow…
Anyways, there are a lot of lion sculptures out there. But for this special post, we take a look at 10 amazing lion sculptures made from some rather surprising material. And the outcome of that is even more incredible.
Take a look. And see if you can guess what they're made of before I tell you…
1. This majestic sculpture is made of 4,000 pieces of…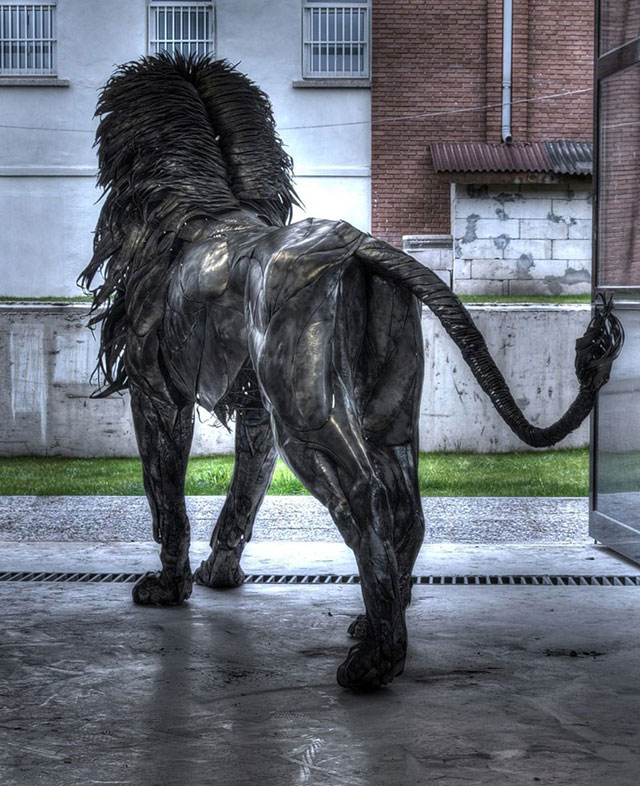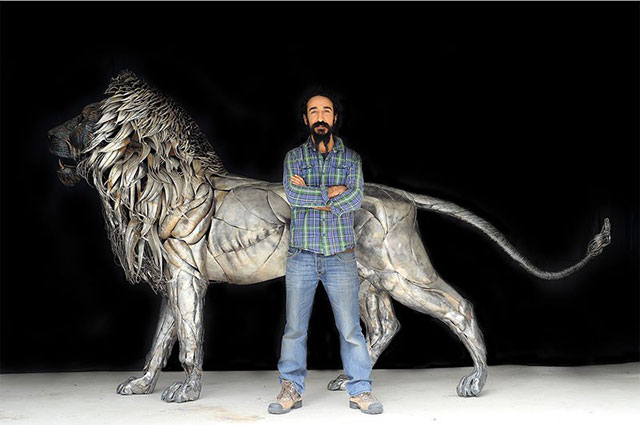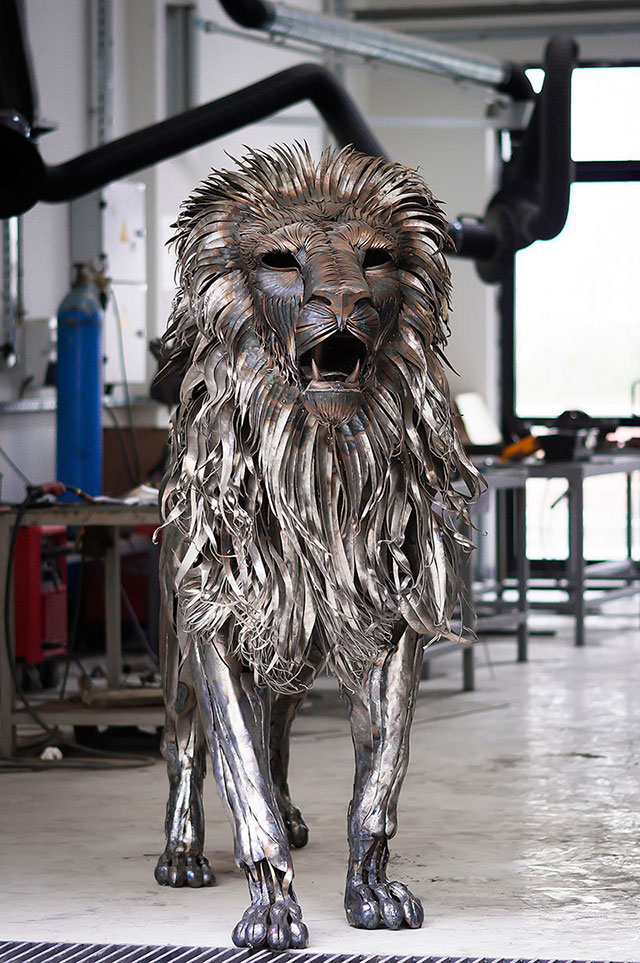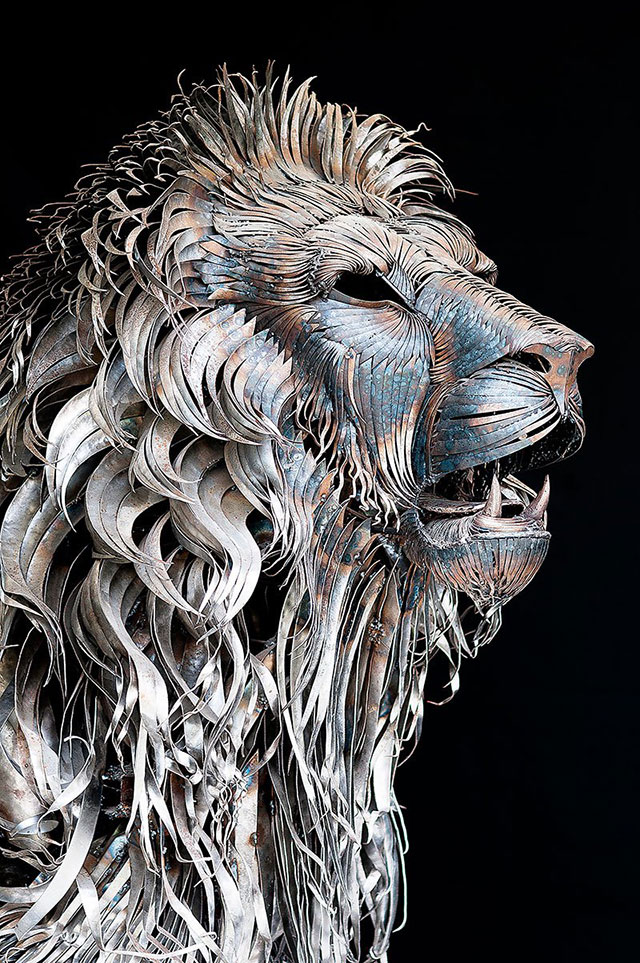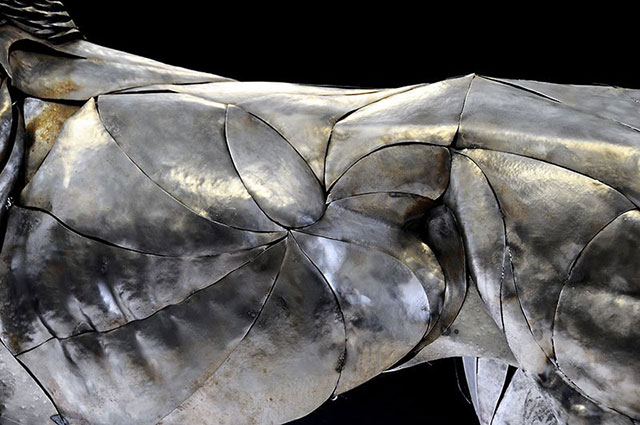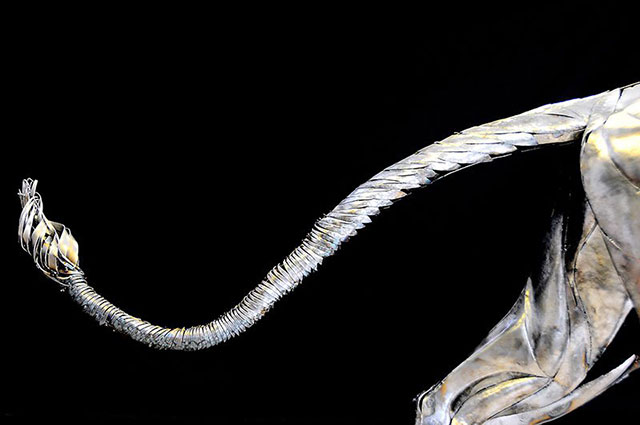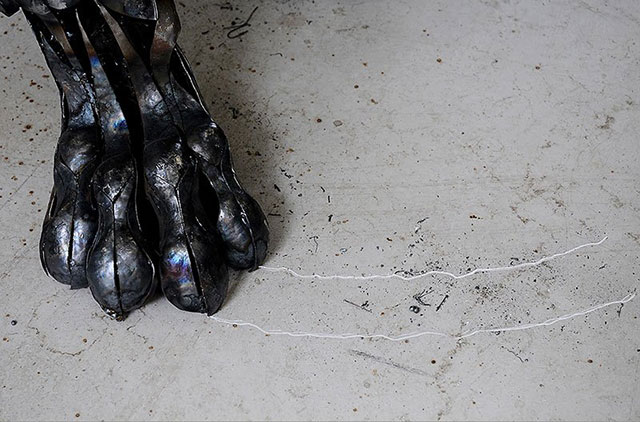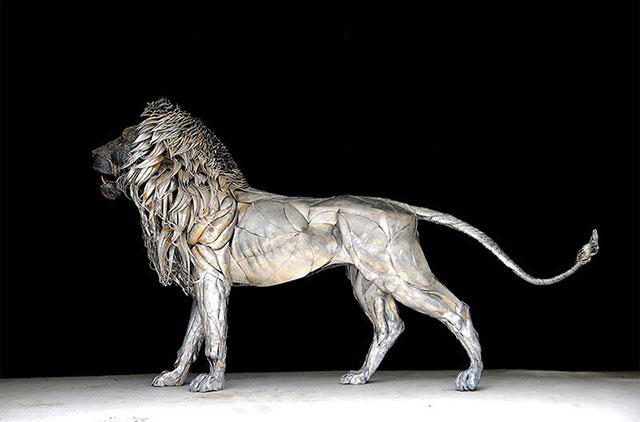 … hammered scrap metal. This work by Turkish sculptor Selçuk Yılmaz is titled Aslan (which means Lion in Turkish).  At 6 feet tall, and 10 feet long, it's as huge as it is majestic. And it took him a whole year just to create, hand-cutting, hammering and shaping the pieces of scrap in order to create kingly art.
2. Made from something you can get only get at a hotel.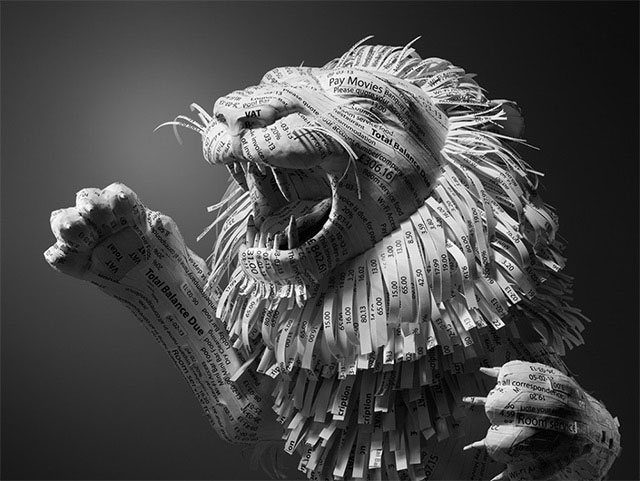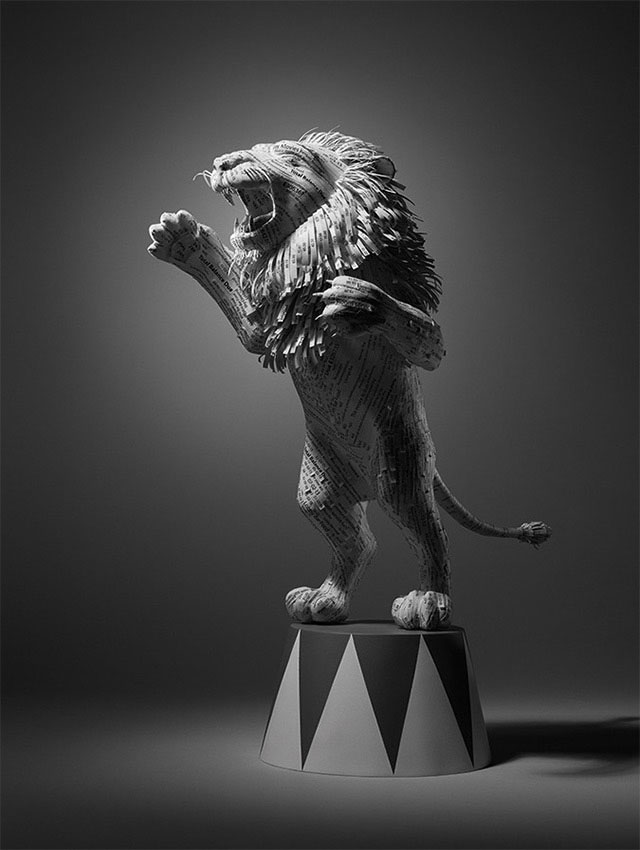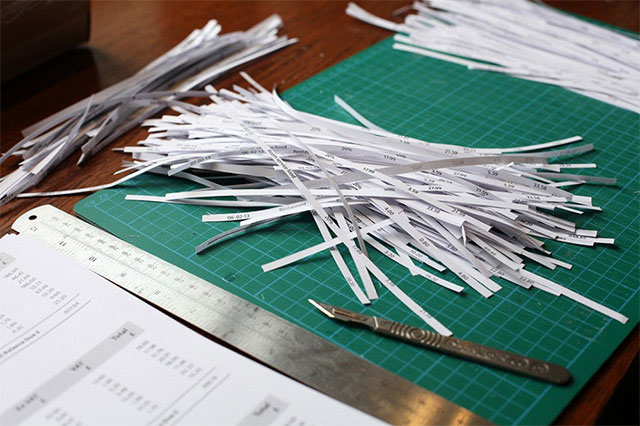 That's right, this is made from… thousands of shredded hotel receipts! And you'll probably have to stay 1001 nights at one just to get enough receipts to make your own. The work of artist Kyle Bean, the Receipt Lion was a commissioned project that he made for Intercontinental Hotels Group (IHG). And it's amazing…
3. You probably know what these lions are made of…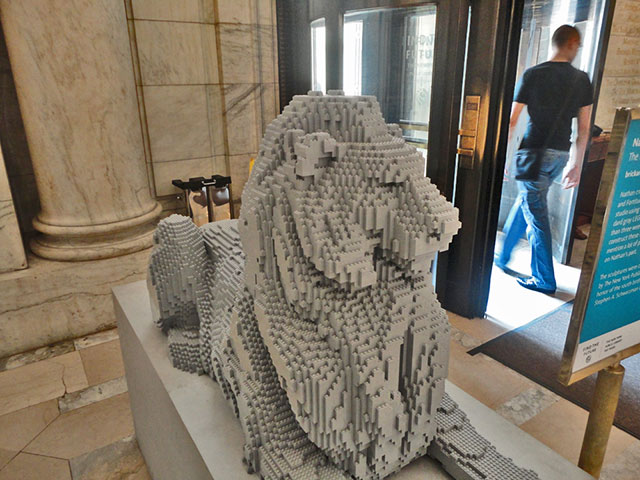 They're made from Legos! The work of renowned brick artist Nathan Sawaya, these lions took 60,000 standard gray Lego bricks to create. One lion is named Patience, and the other is called Fortitude. And if you're an artist trying to build a massive lion sculpture using Legos like that, you're going to need plenty of both!