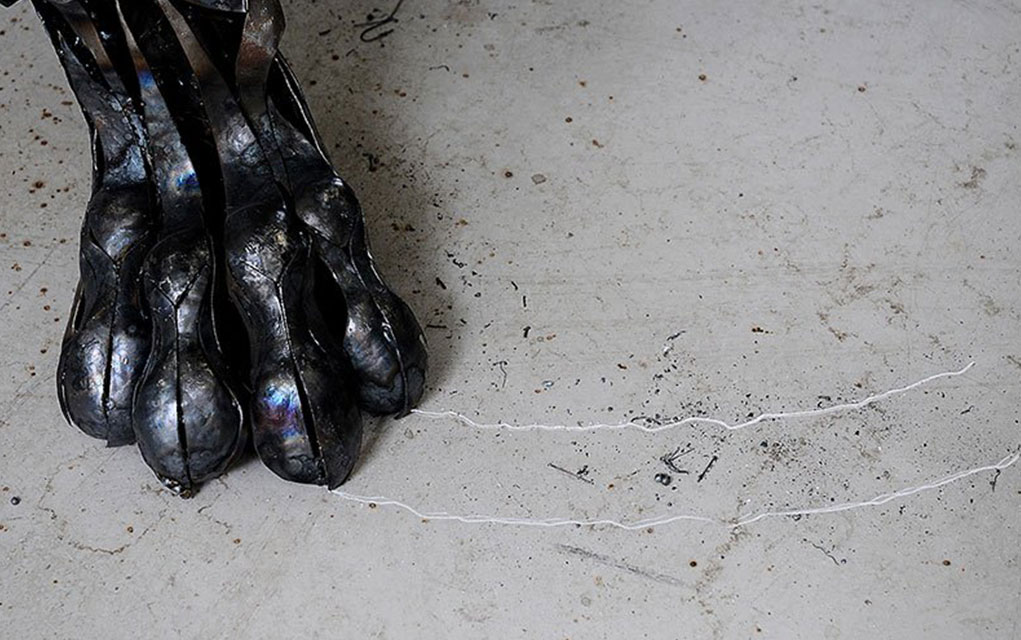 (BONUS) 13. Made from paper. These are too cool for words…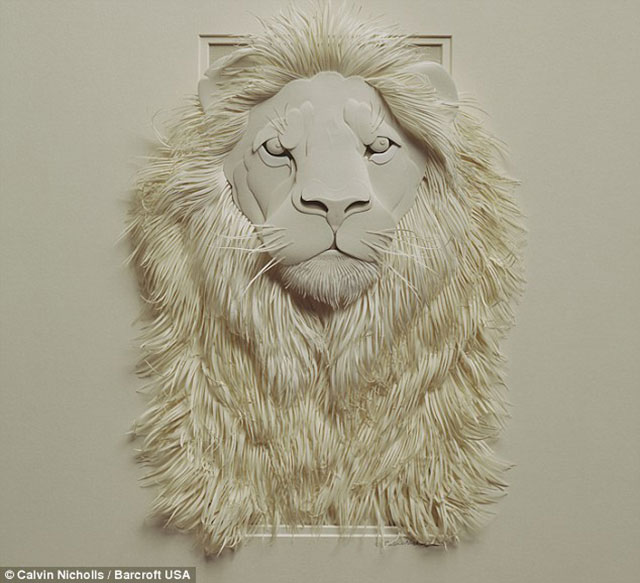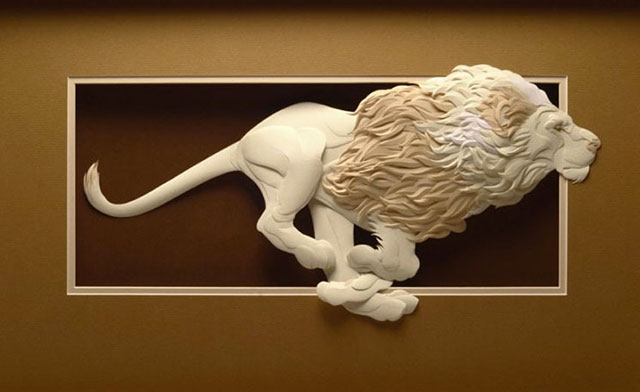 These creative paper sculptures were made by talented artist Calvin Nicholls. He has been paper sculpting since the 1980s, and his work is time consuming. It requires about 4 weeks to produce a single work, and some of his work has taken up to 2 years! His art fetches sums of up to £16,000.
(BONUS) 14. Amazing white lion followed by an array of bird servants…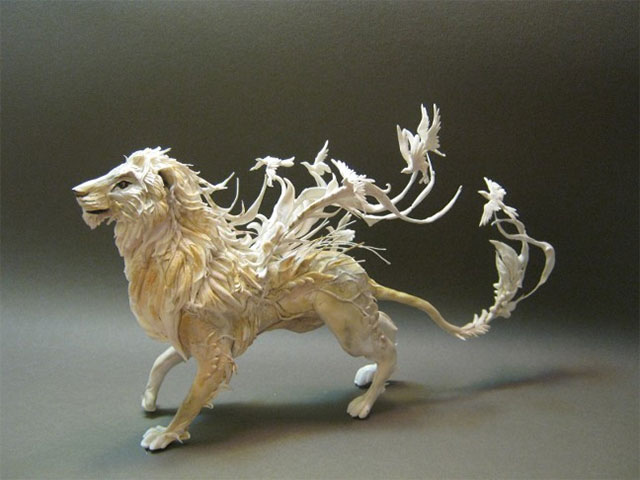 This fantasy piece is the sculpture work of Ellen Jewett. And it's made of totally environmentally friendly material, that most people probably have never used in sculpture. According to Ellen, "I abstain from all materials; clay, paints, glazes, finishes and mediums, that have known toxic properties.  This, unavoidably, excludes most of what is commonly commercially available, and has sent me on a journey of unique material combination and invention. This exploration is a large part of the unconventional look and feel of my work.  Where possible I source the natural, the local, the low impact and, always, the authentic.
I hope you enjoyed this brilliant collection of artistic lion sculptures, and especially when you knew what materials they were made out of. It reminds us of the majestic aura of the King of the Jungle.
Forward this to your friends, and remind them of the beauty of the lion…