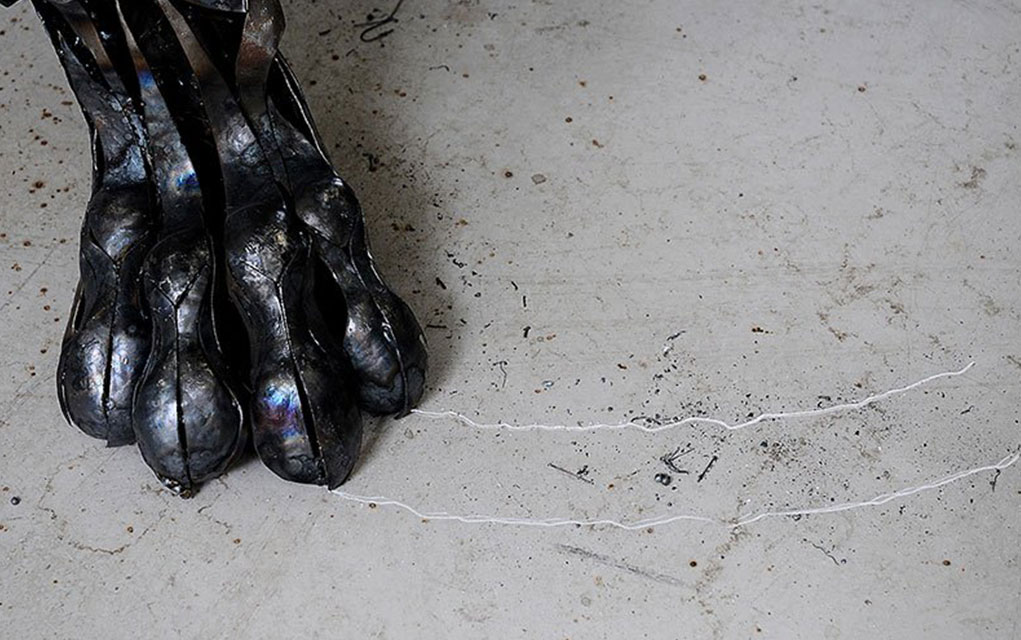 4. You'll never guess what these lions are made of…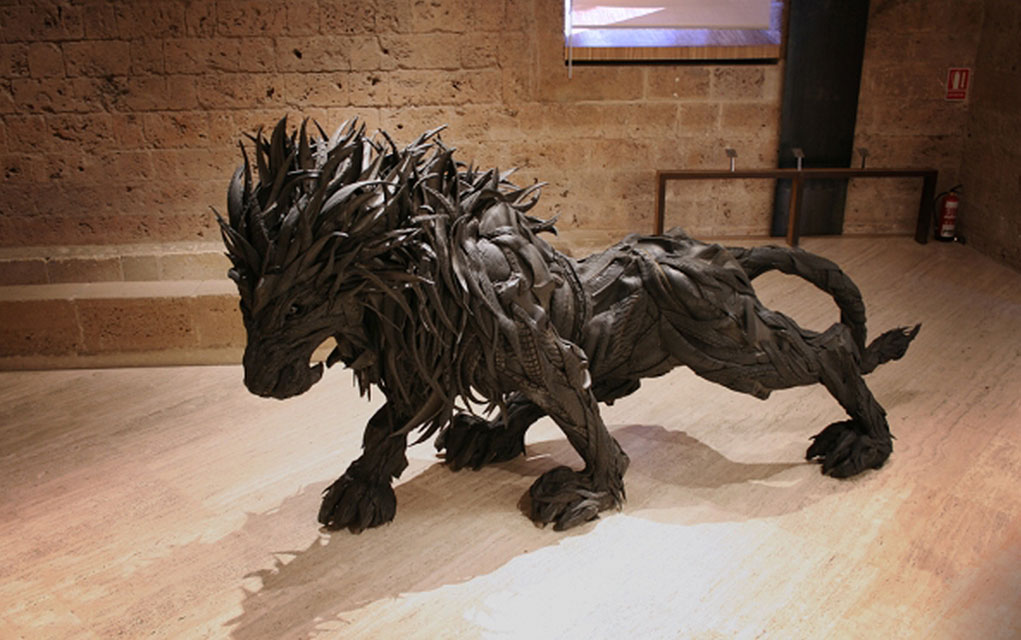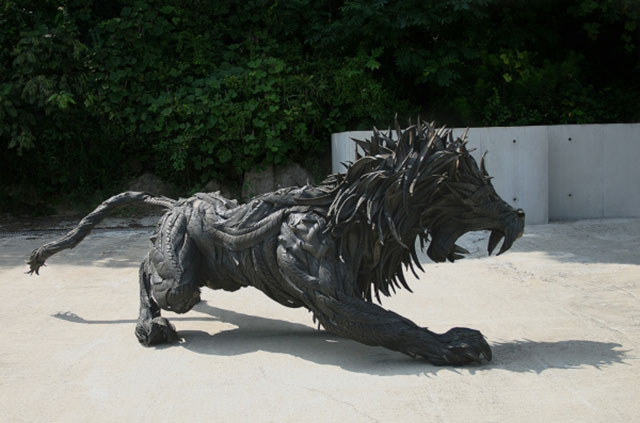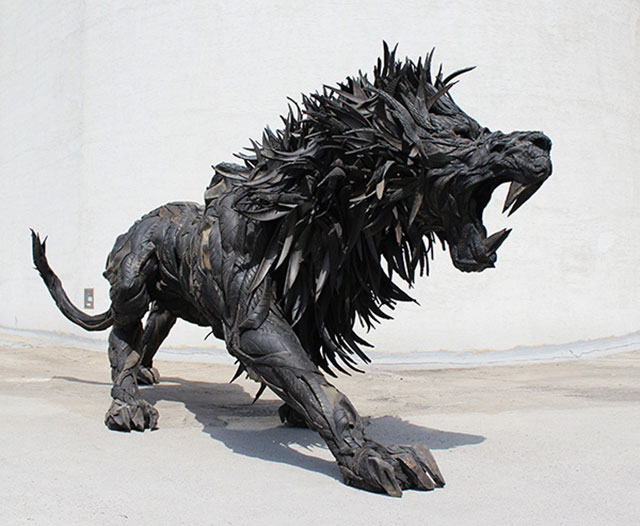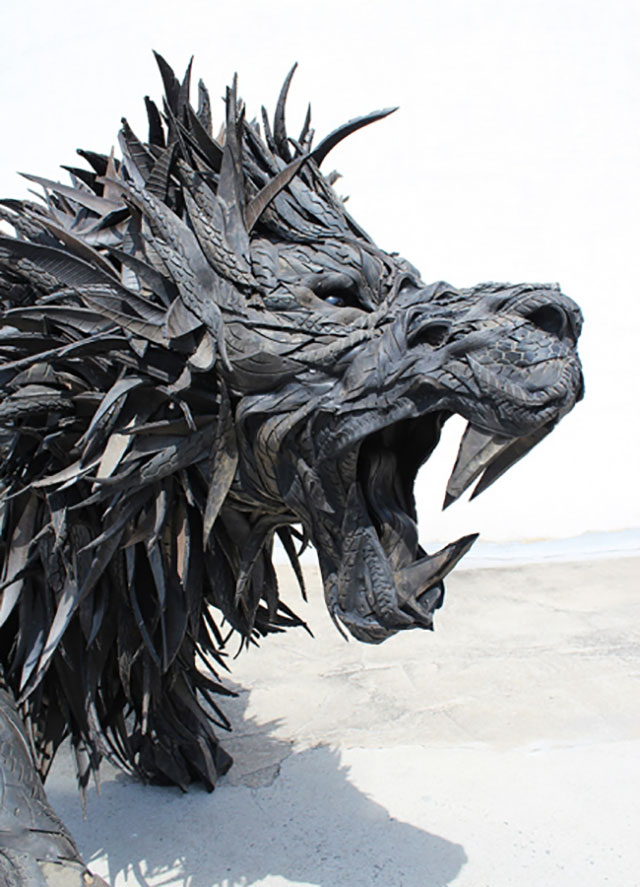 They are made of tires. And do they ever portray the ferociousness of the King of the Jungle. This is how a lion is going to look if you go too close to one, trying to feel the majesty. Aren't you glad we have sculptures to look at?
5. Made from time pieces. And they're amazing!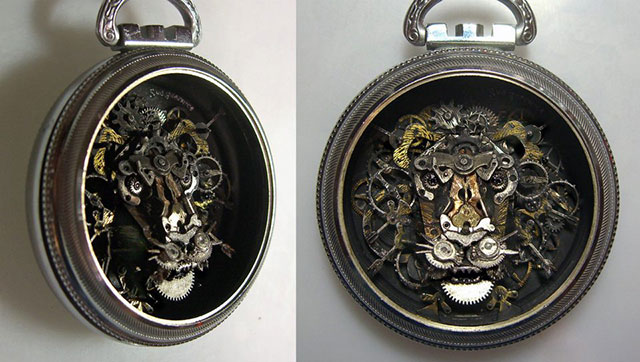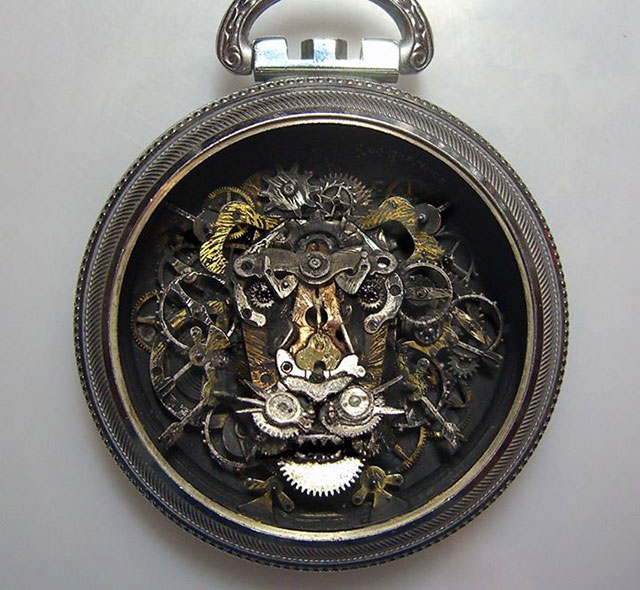 Just looking at one of these pieces makes you want to buy one. Doesn't it? This is made from recycled vintage watch parts. And other recycled material. And it's part of the collection of amazing artist Susan Beatrice. She makes her work using recycled, upcycled, and repurposed items.
6. Lion jumping through a ring of fire is made of…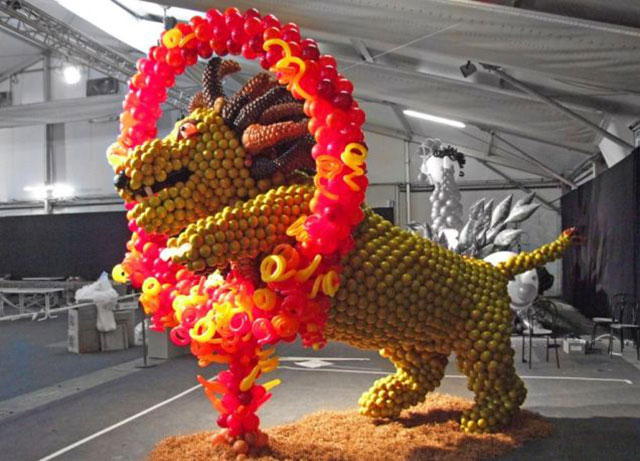 10,000 balloons! This magnificent work was created by artist Dee White and Jodie Norris, as part of the World Master Balloon Championships. Yes, they won. So you could consider this one of the best displays of balloon art in the world. And it is amazing!