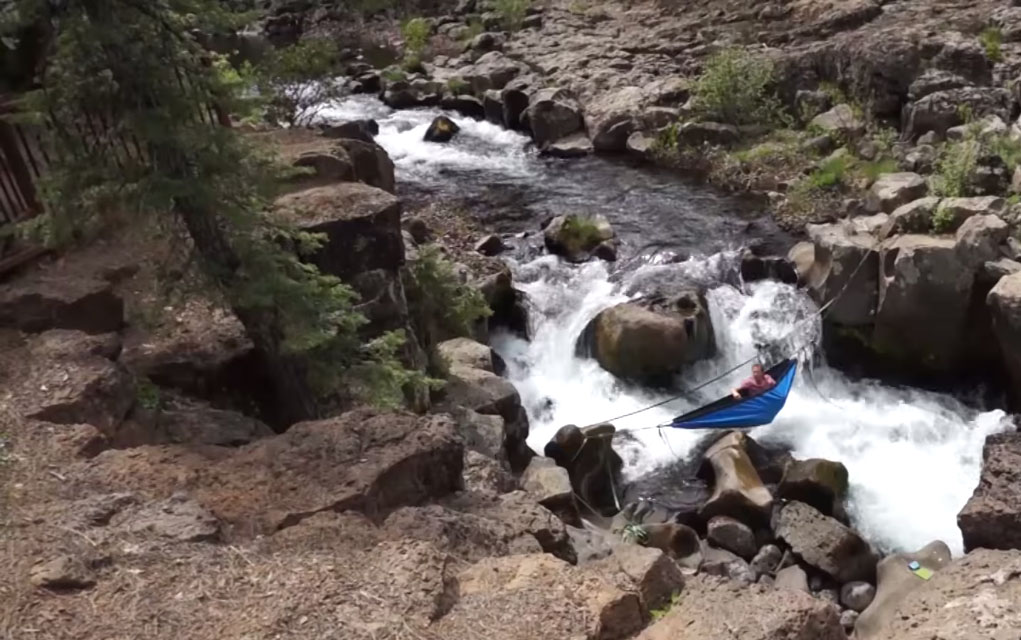 THERE ARE CERTAIN THINGS that can contribute more to the relaxing qualities of summer. A gentle but sturdy hammock swaying in the breeze. A cool dip in the pool during a warm summer's day. Maybe even a bubbling Jacuzzi filled with extra bubbles.
Combine all these qualities together, and you get the Hydro Hammock. The invention of Benjamin Frederick, this little gadget lets you swing to your heart's desire, while getting a cool or warm bath at the same time.
Equipped with a portable water heater system, LPG or electric. Hydro Hammocks require less water than bathtubs and have a slip resistant texture. The shapes are adjustable and are easy to set up either fully or partially suspended.
Let's zoom in and take a look…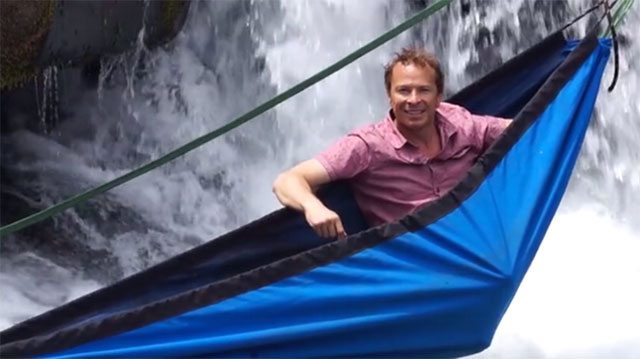 You can use them simply as an extra strong hammock.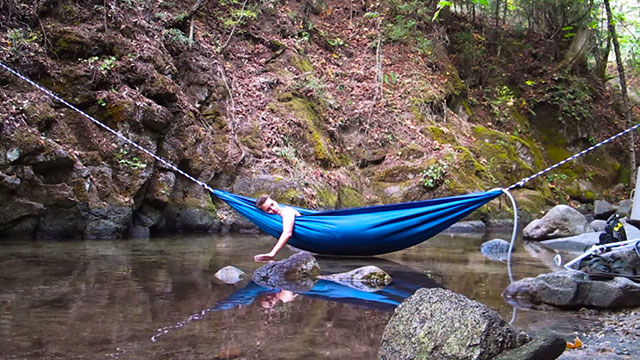 Or use them as a hot tub on an extra cold day.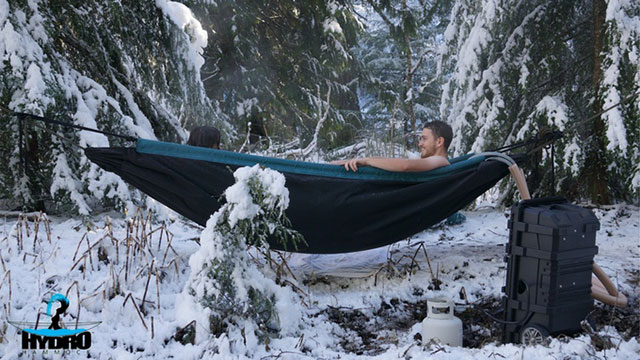 Just fill them up and they'll circulate warm or cool water for you.
Or you can just dig a hole in the ground and do this…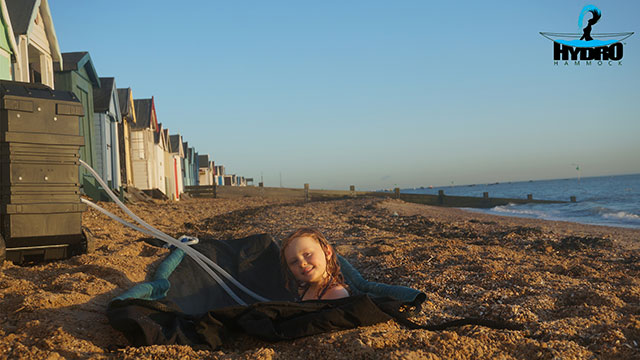 And yes, you can add bubbles…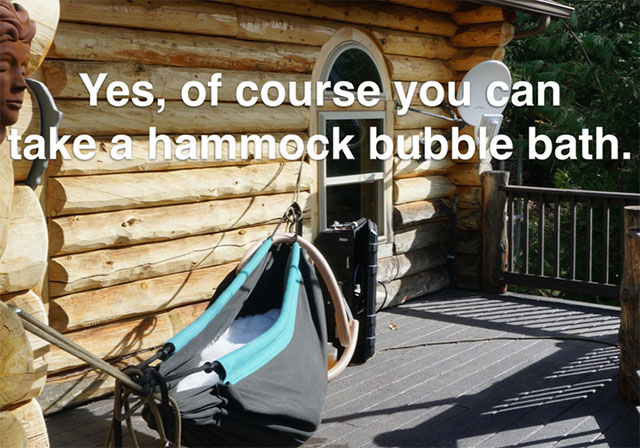 Now watch the video!
One of these goes for the price of around $260 to $390, depending on the size or options you require. If you'd like to turn it into a Jacuzzi with heating system and all, you'll need to add $920 or more.
They're currently running a Kickstarter for it. Where you can check out the various options they have available…