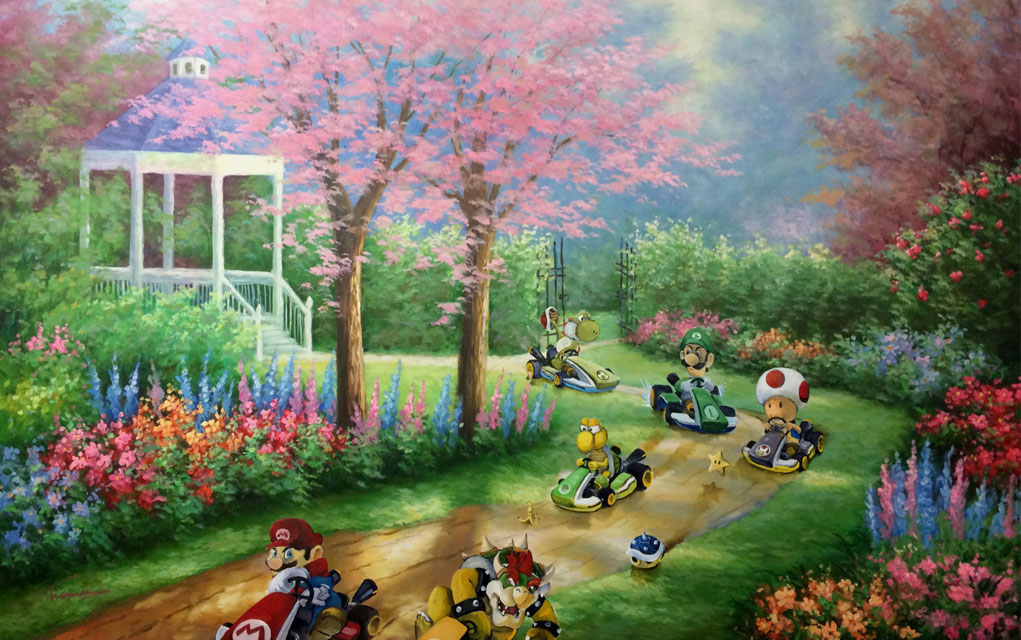 SO NORMALLY WHEN PEOPLE go to the Thrift Store to buy second-hand paintings, their purpose is to get some artwork to beautify their walls with. But Dave Pollot is far from normal. He's somewhat of a genius.
When he goes to a Thrift Store to get art, once the art reaches his home, it becomes a totally different creature. One that will blow your mind.
He transforms the paintings and repurposes them by adding your favorite characters and items from your favorite media right in. The resulting parodies will make you laugh, make you cry, and yes… they will beautify your walls still.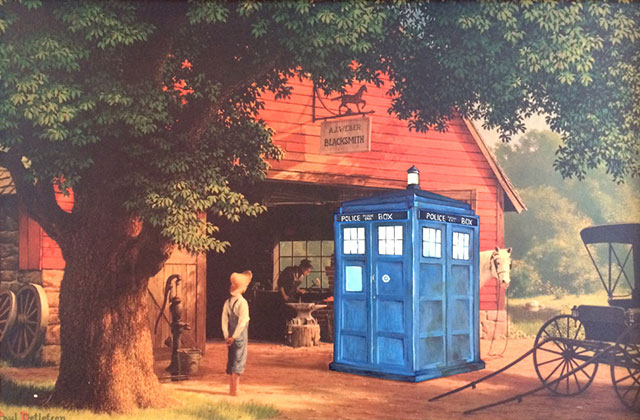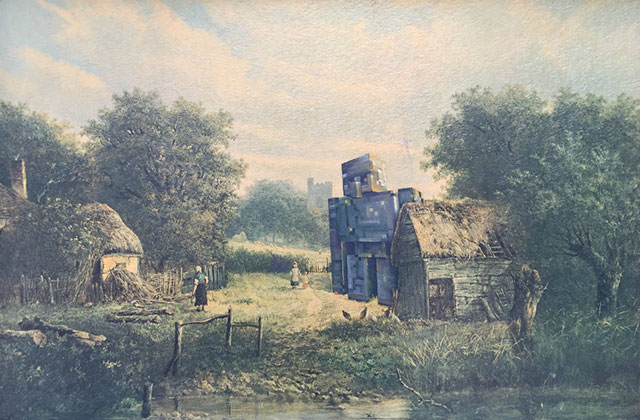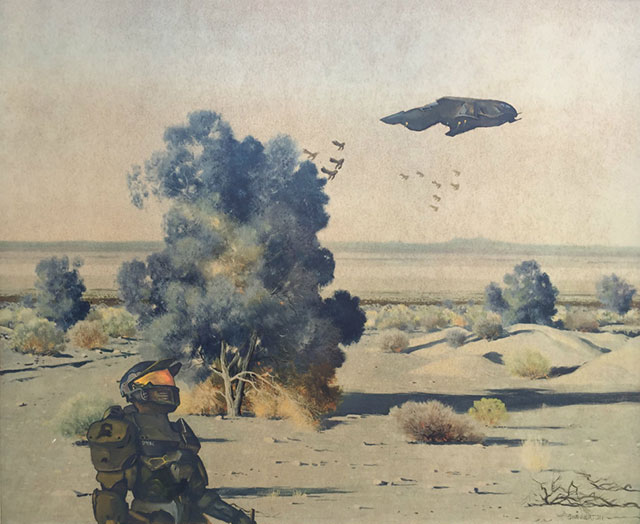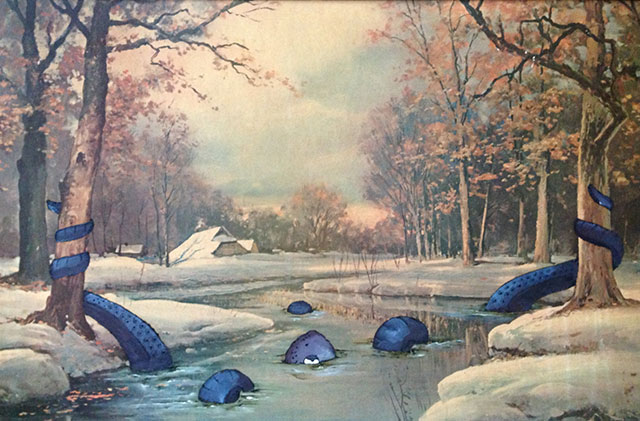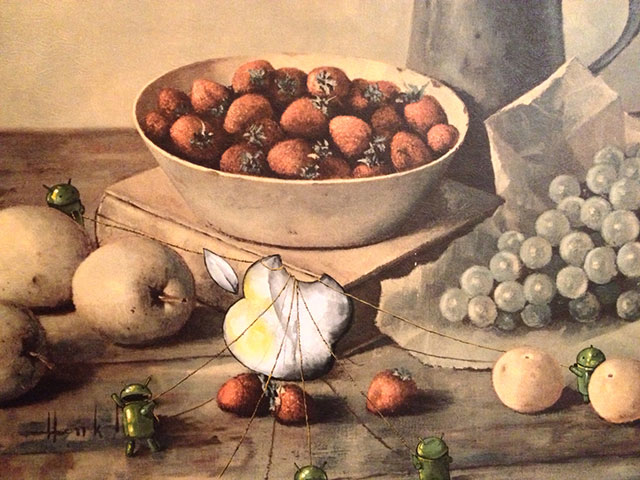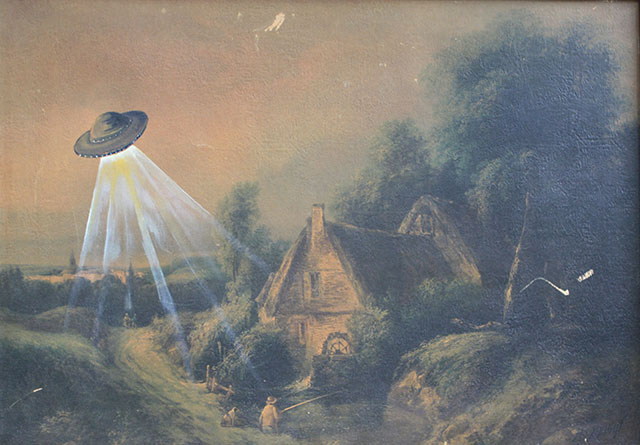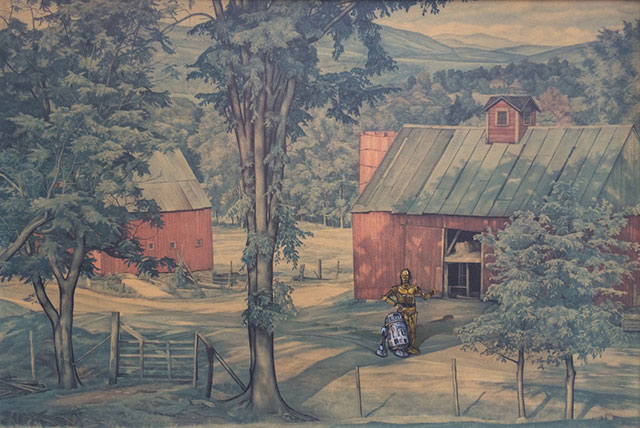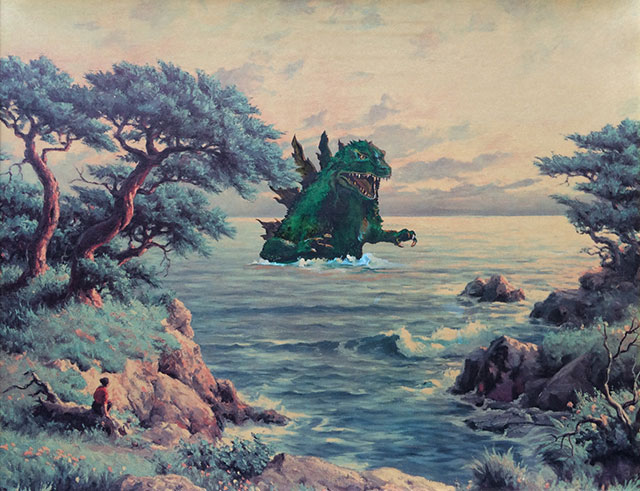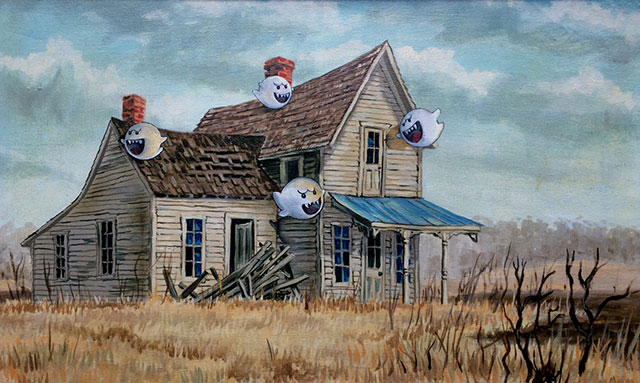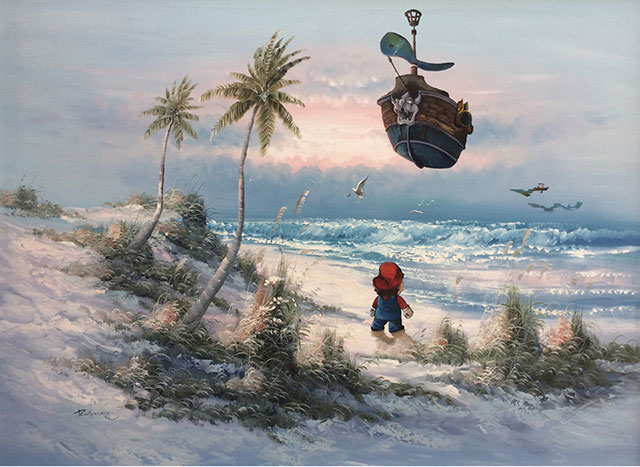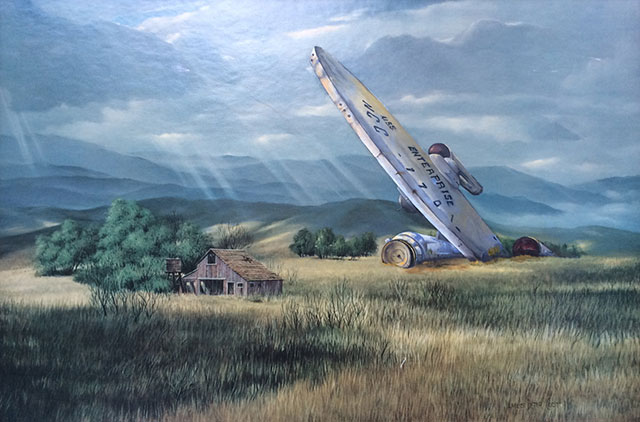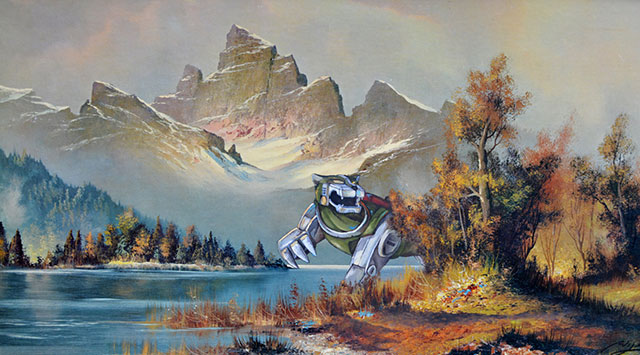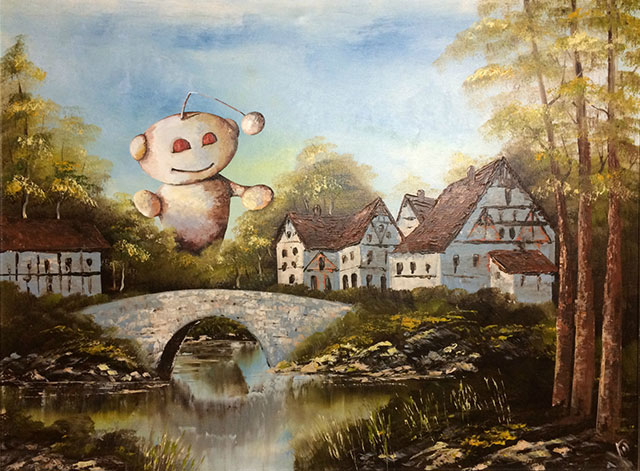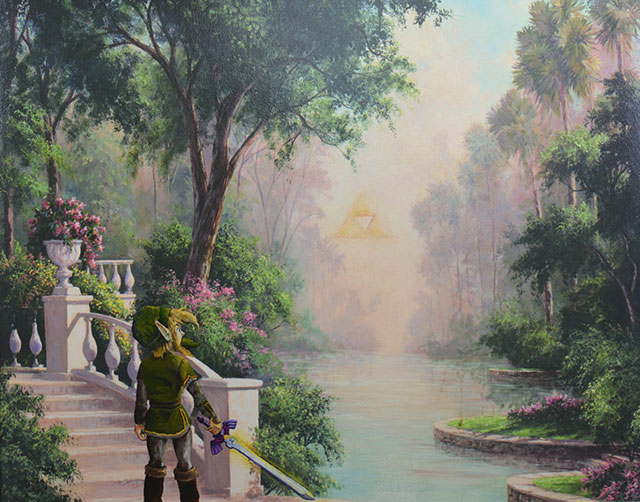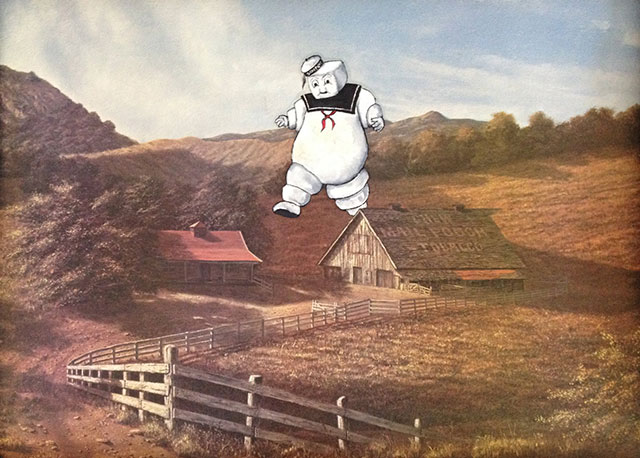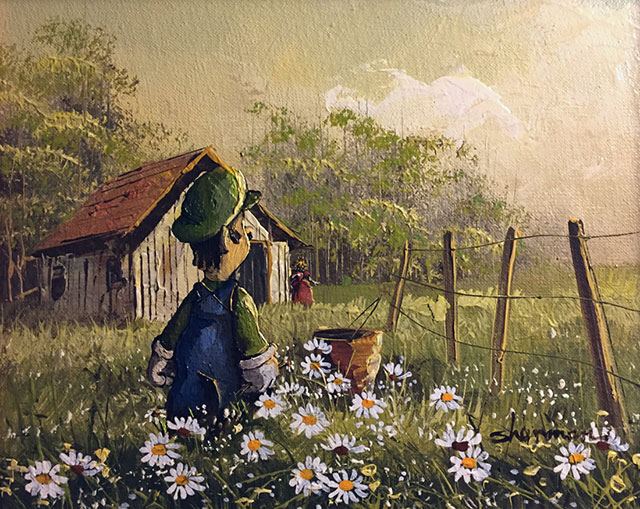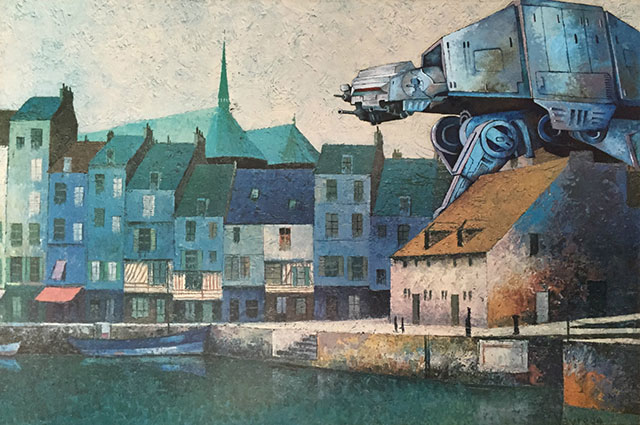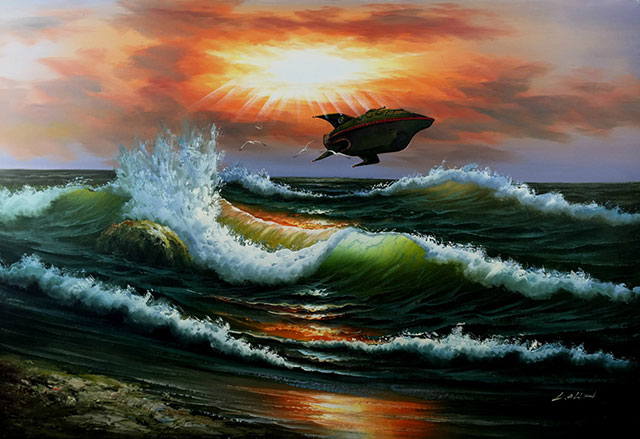 Now that's what I call… ART!
If you'd like to see more of Dave Pollot's artwork, and maybe purchase some of his parody paintings, you can do so at his amazing Etsy store. He also has an Instagram account where he posts some of his latest work.