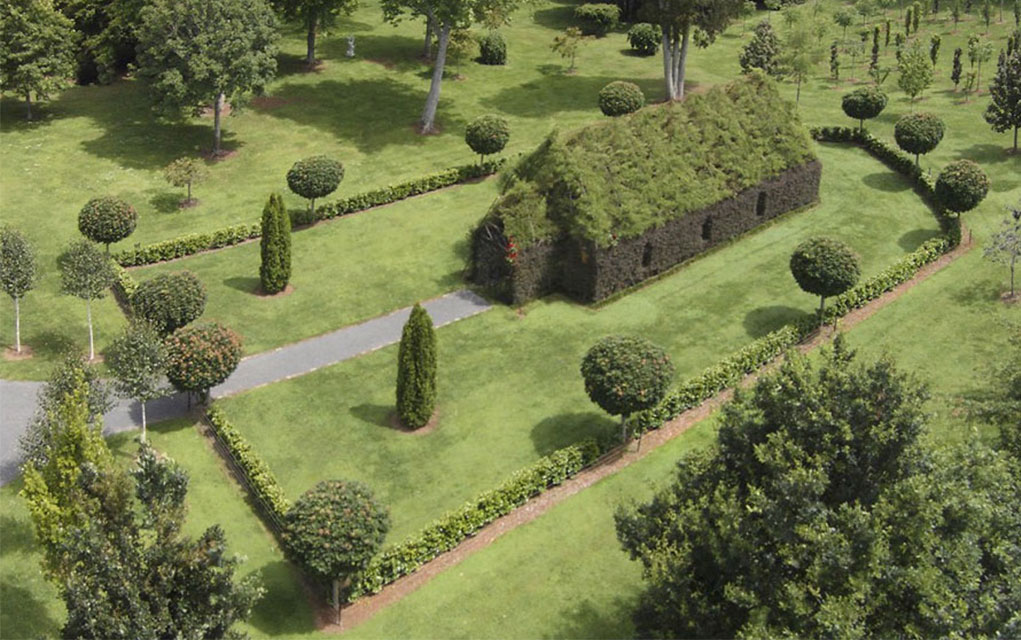 BARRY COX IS A TREE LOCATER with a passion for architecture. His backyard is pretty cool all on its own. But one day, in 2011, he felt that it was missing something. Perhaps an old stone church? Something similar to what he had seen on his travels throughout Europe.
And so, he decided to grow one!
Using a spade, live cut-leaf alder trees for the roof canopy, copper sheen for the wall, and Norway Maple, Camellia Black Tie, and Pyramidal White Cedar were used too. With the branches growing around the frame he'd laid out.
Together with his skills as a professional landscaper, the 3-acre, 100-seat chapel of the Tree Church was born.
The Tree Church was originally designed to show…
… how an instant garden could be created using a tree spade.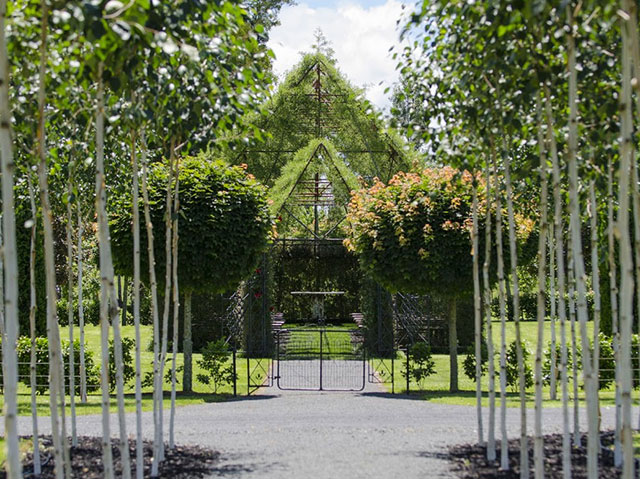 The church comes with a labyrinth walk.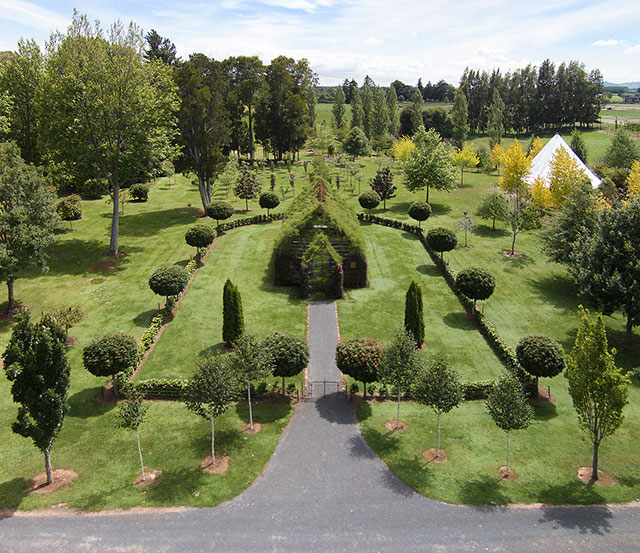 And walls that were inspired by the Walls of Jericho.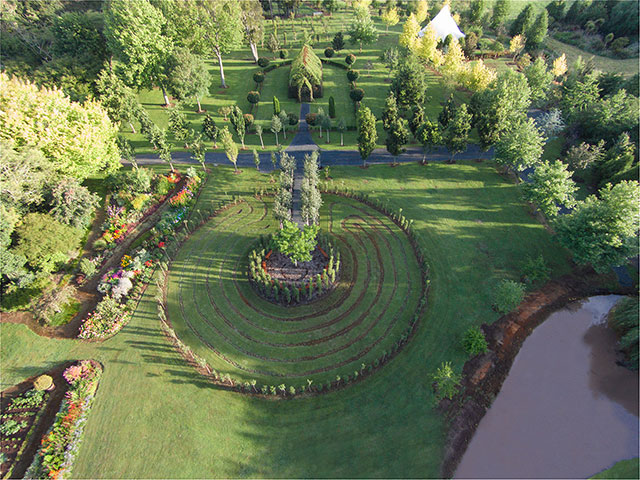 The Church was opened to public this year. It's available for rental.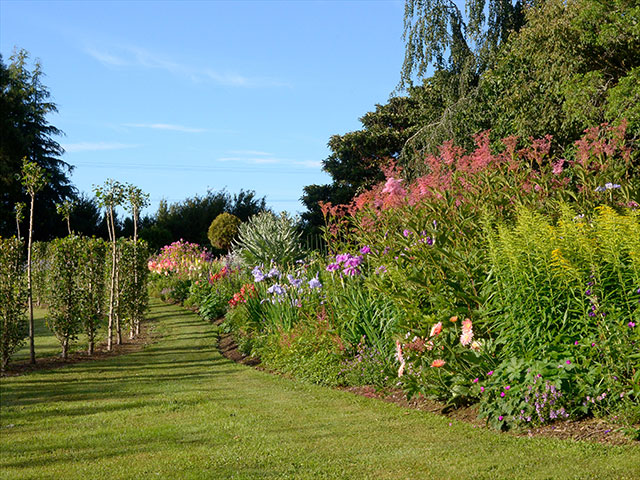 It has become a popular venue for weddings. Unsurprisingly.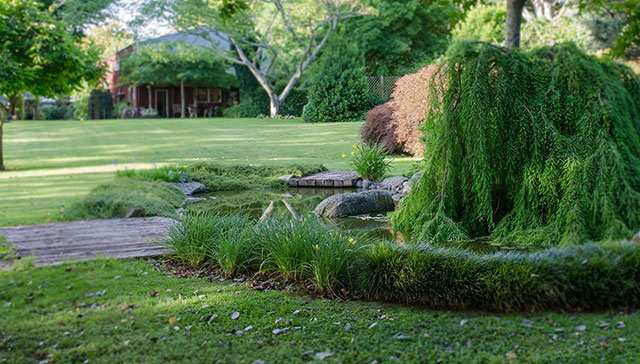 Now let's have a look inside…
Pretty cool, the types of structures you can grow using nothing more than a spade, and some ingenuity.
You can find out more details about the Tree Church by visiting their website. And if you'd like to rent the place out, or go for a photographic visit, by all means…