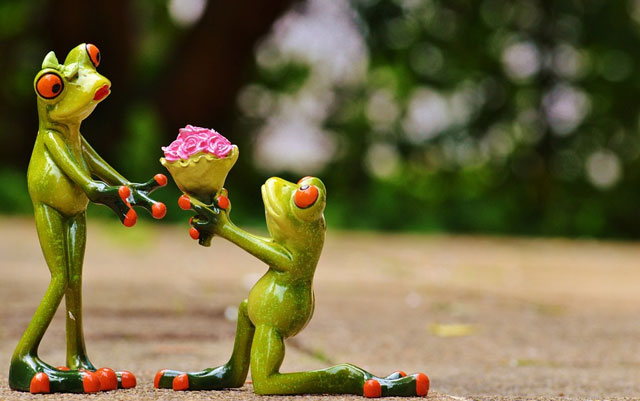 AFTER SO MANY YEARS, you're finally ready to pop the question. You're ready to get married to that special girl. And you're looking for some unique and creative marriage proposals to give you the ideas and inspiration you need to craft your own.
Or… perhaps you're not going to propose. You're just bored today, and need a little creativity to get your mental juices going. You're just looking for some creative idea to spur you on.
Regardless of the case, here are 10 of the most epic, cool, and creative marriage proposals you will ever see in your life. Some of these ideas are so unique, that they'll blow your mind (and your memories of any other weddings and proposal you've ever seen) to tiny and funny little pieces.
Whether you're at home or outdoors, be prepared for the best, most memorable proposal videos you'll ever see. You'll hope in your heart of hearts that none of them tragically fail…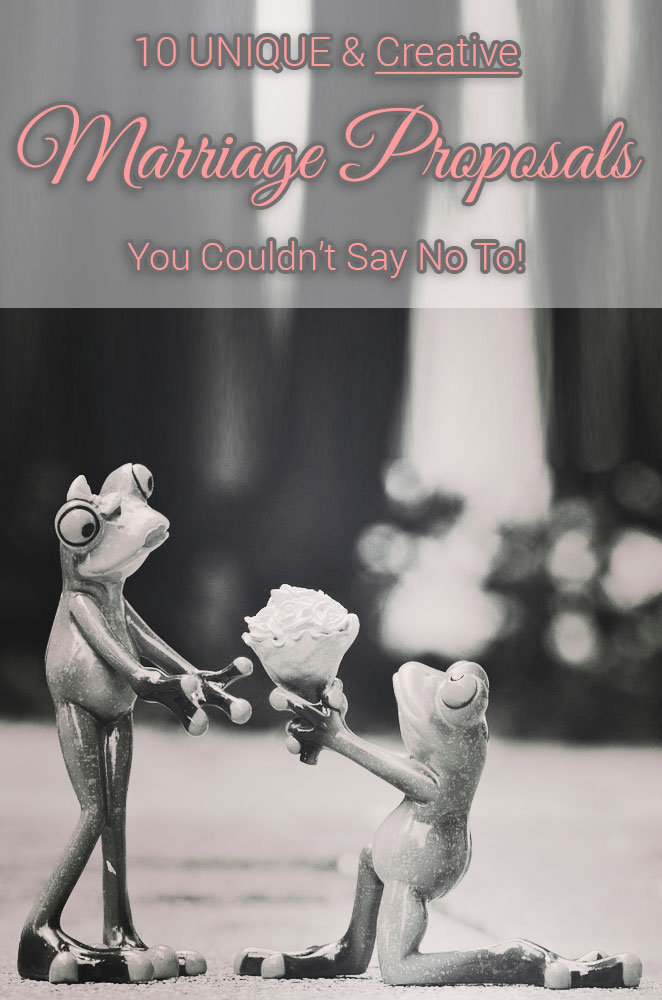 (Pin this image to share this post with your friends if you want)
…
10
This Amazing Movie Trailer Wedding Proposal Will Surprise You In More Ways Than One
Greatest Marriage Proposal EVER!!!
---
Matt Still tells his girlfriend, Ginny, that he has to work on Saturday. So he gets her brother, Charlie, to take her so see the movie "Fast 5". As the film rolls and the trailers start to play, the speech, quotes and lines start to create a feeling of intense surprise in her. What happens next is one of the most memorable proposals you will ever see.
…
9
Terminal Accident, Near Death Marriage Proposal
Crazy Marriage Proposal - Guy falls off building!!!
---
While having an outdoor proposal for his fiancee with family and friends, Josh has a near death experience where he falls off a 4 story building. What happens next will crush you. His fiancee almost had a heart attack!
…
8
Beyond Extreme Dance Creative Proposal
Best Wedding Proposal Ever !! (The Americana at Brand, Glendale, CA)
---
As a strange girl she had never met before came up and slapped her boyfriend on the face, she started to have a sinking feeling in the pit of her stomach as it seemed her boyfriend had been cheating on her. What the resort manager did next is something you could never imagine in your wildest dreams! Romantic and cute to the extreme!