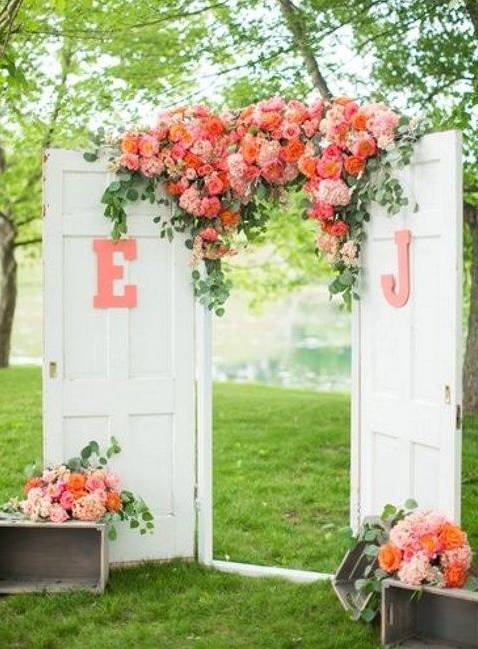 IF YOU WANT TO CREATE A FAIRY TALE WEDDING EXPERIENCE that you'll never forget, to add on to that memorable marriage proposal you received, one of the simplest yet most remarkable ways is to add some rustic old door delights to the event.
It's easy on your budget, easy to implement, and there are a ton of ways you can decorate around them to create the fairy-tale wedding of your dreams.
You can use them as doorways where guests can pass through in sheer awe and wonder. Spice them up with flowers, candles, and a variety of delicate and delightful fabrics.
Here are 10 fabulous rustic old door wedding decor ideas that you can use to kick start your imagination, and the happiest day of your life…
…
10
Ye Olde Barn Doors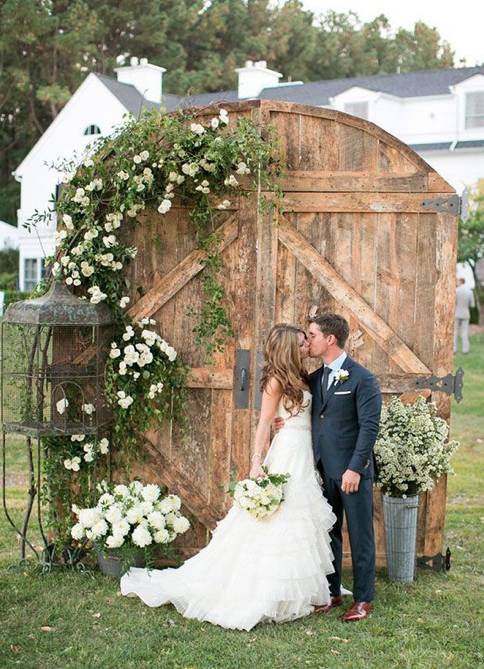 ---
"A great marriage is not when the 'perfect couple' comes together. It is when an imperfect couple learns to enjoy their differences." ~ Dave Meurer
…
9
Here Comes The Bride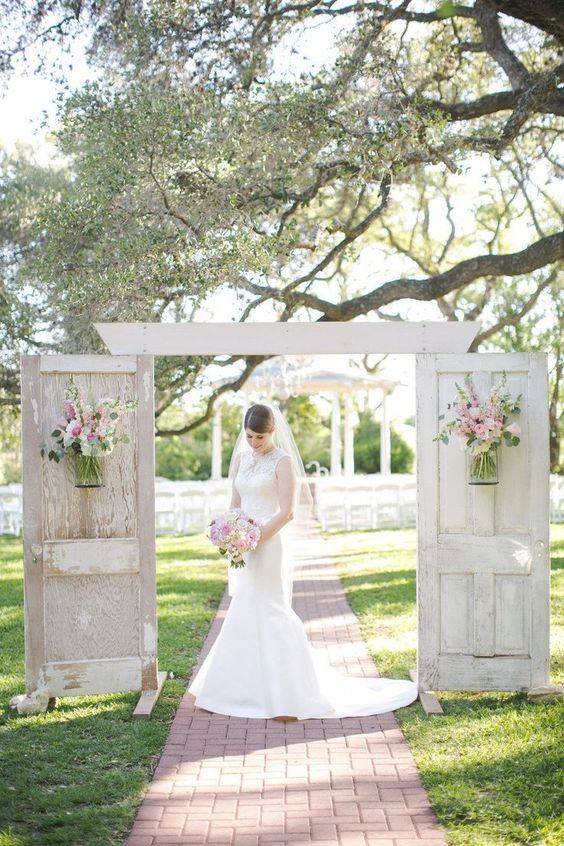 ---
"I remember when I was in school, they would ask, 'What are you going to be when you grow up?' and then you'd have to draw a picture of it. I drew a picture of myself as a bride." ~ Gwen Stefani
…
8
Memories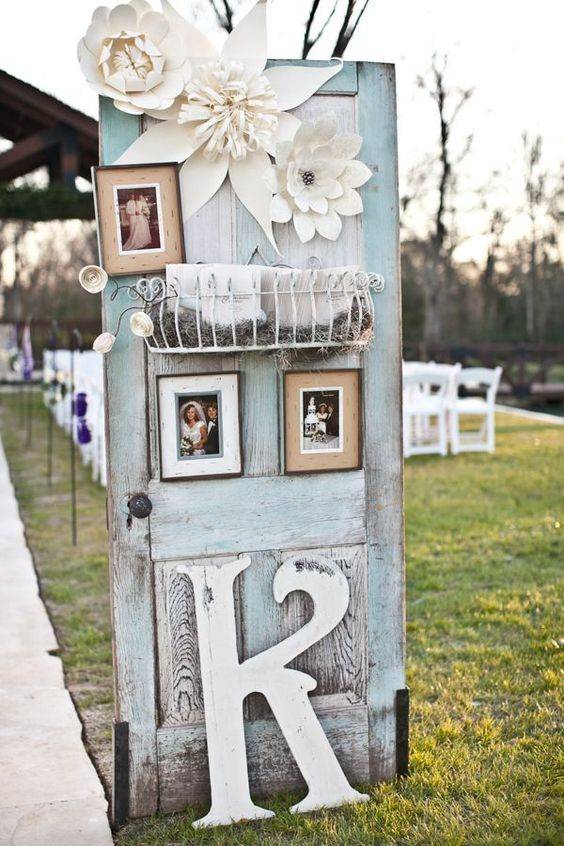 ---
"I love you, not only for what you are, but for what I am when I am with you. I love you, not only for what you have made of yourself but for what you are making of me." ~ Roy Croft