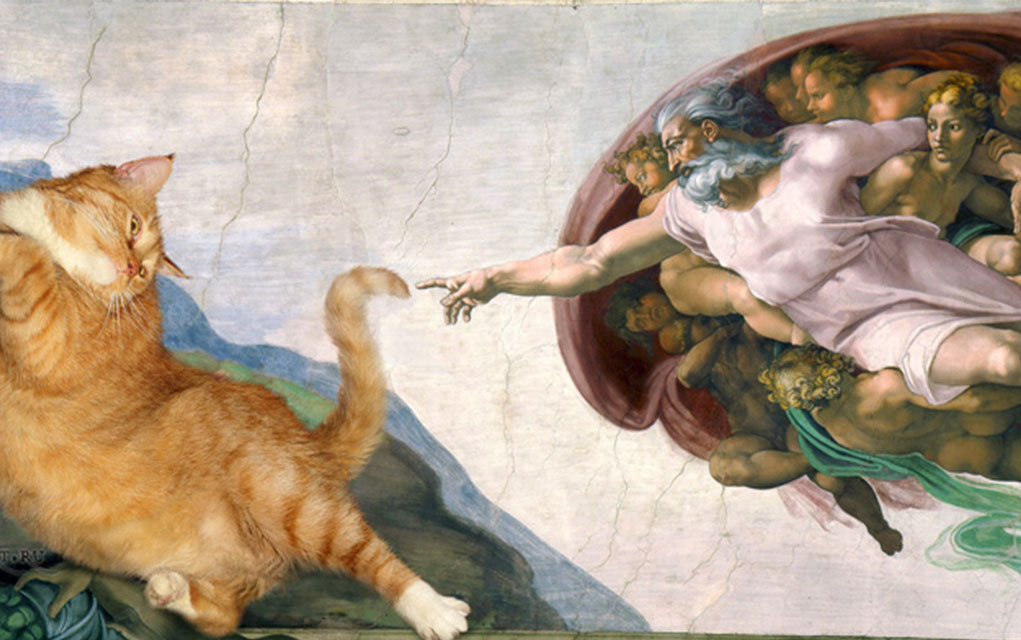 TAKING EXISTING ARTWORKS AND ADDING stuff in is a pretty worthy past-time. It's interesting, it's fun, and you get to see what paintings would have looked like if your favorite artists were born with a fascination for cats.
And that's what Russian artist Svetlana Petrova did, using her fat ginger cat as a model. Her project, known as "Paintings Made Better With Cats" or simply "Fat Cat Art", has since gained worldwide acclaim.
But though her painting-renovations may seem lighthearted, and it makes you want to laugh, the background behind how she got started is far from a happy one…
I lost my mother in 2008 and she left me Zarathustra. I got horrible depression after her death and for two years I was unable to do something creative. By chance a friend asked me 'why don't you make an art project with your cat because he's so funny'.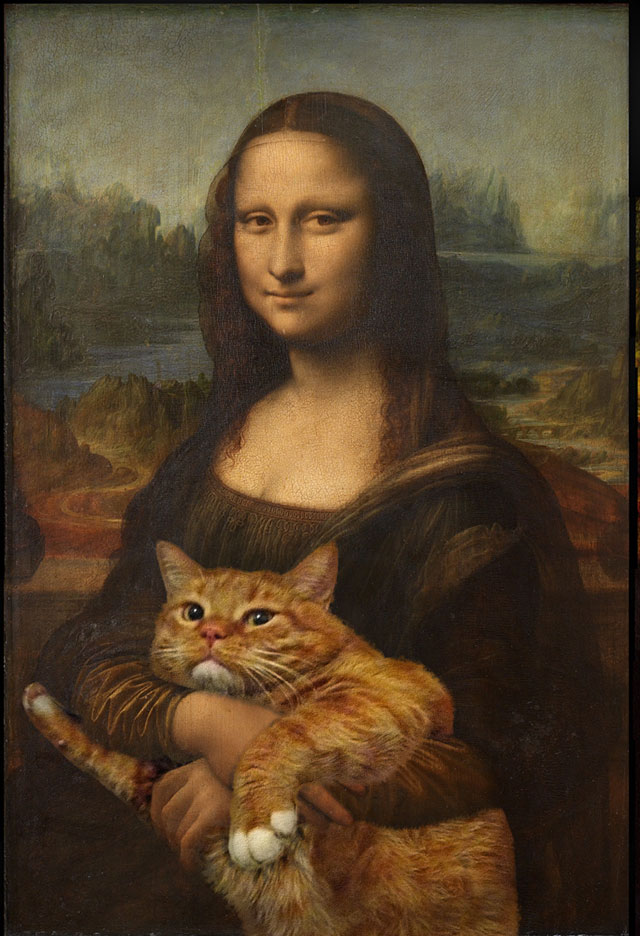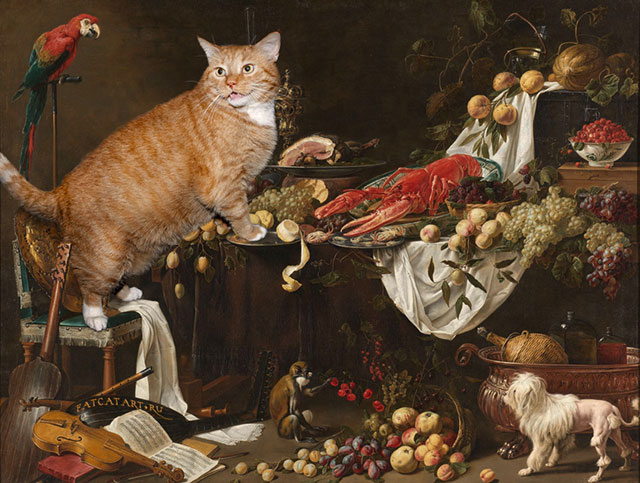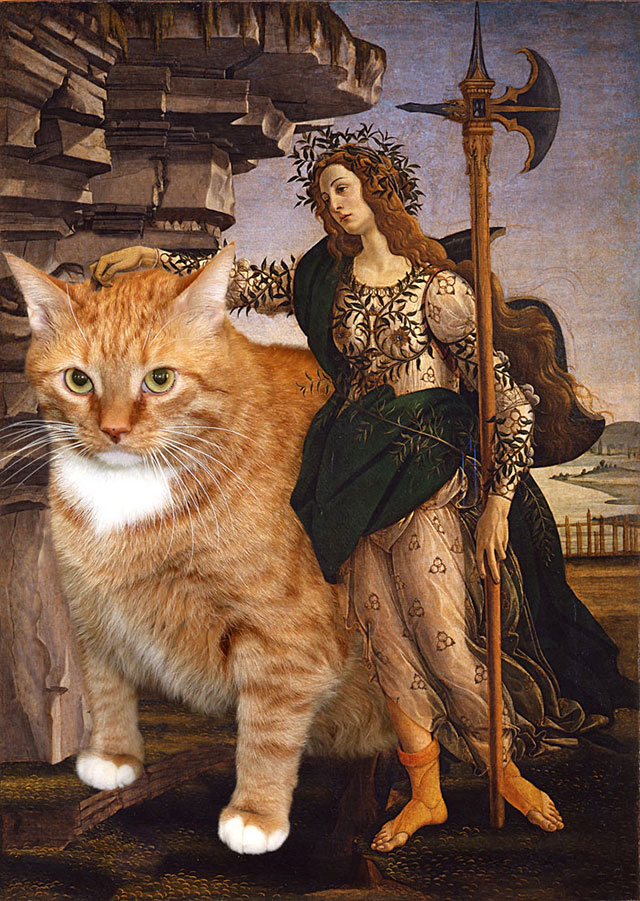 I've had cats before and included them in my work, like playing in THEATER shows and I've made costumes for them. But I thought, 'What can I do with Zarathustra, because my mother spoilt him and he's so fat'.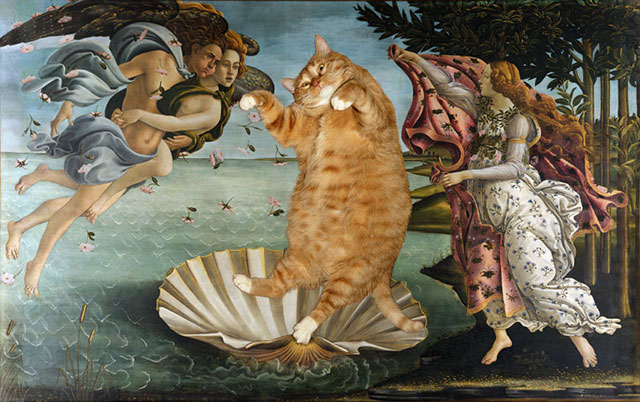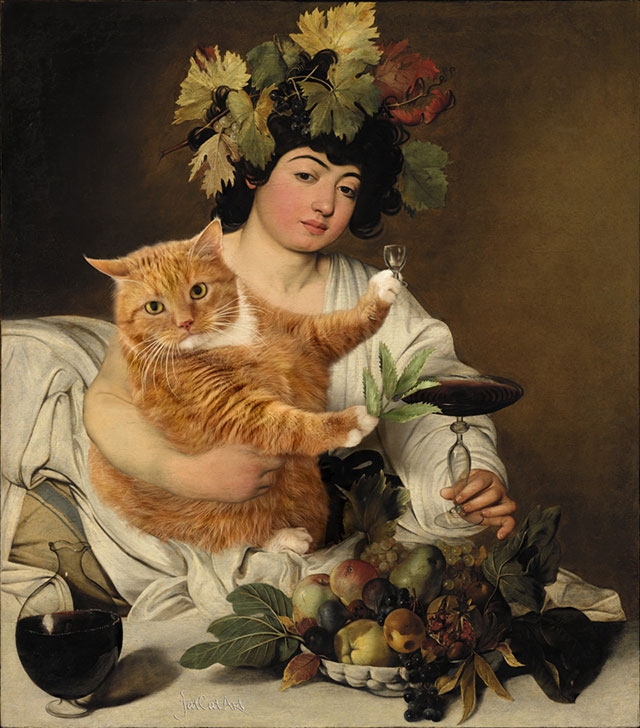 Zarathustra likes posing and is a really intelligent cat. He likes to lie on his back and make strange faces like he's speaking with somebody, so I began to take photos of him and inserted them into paintings.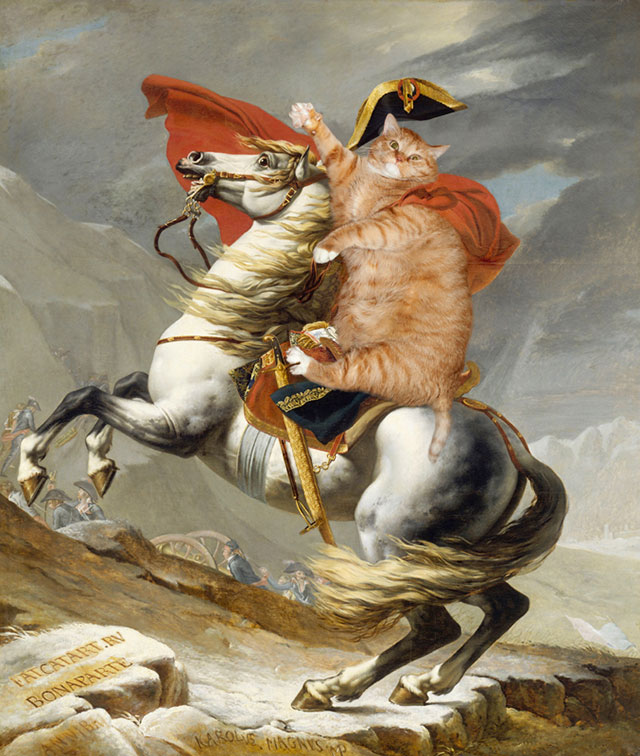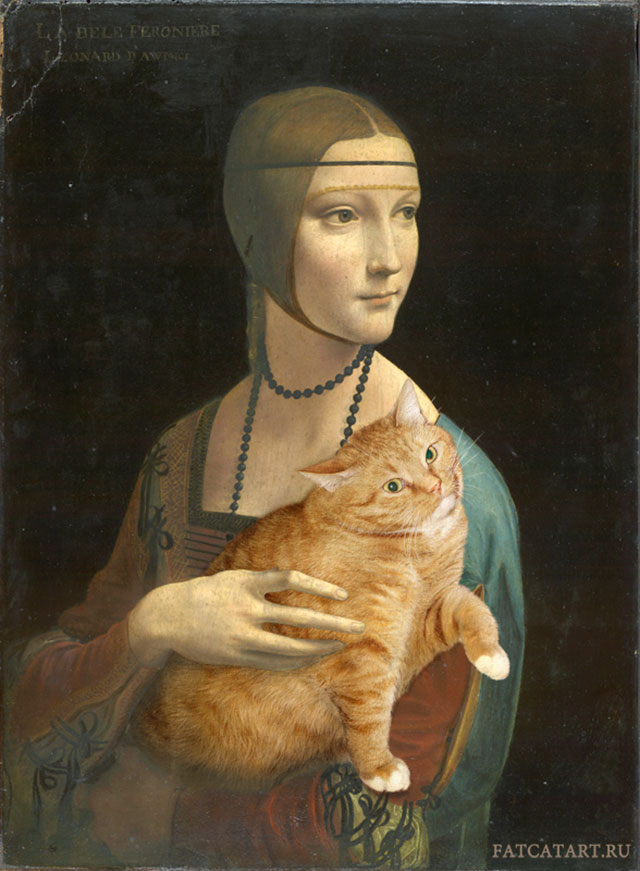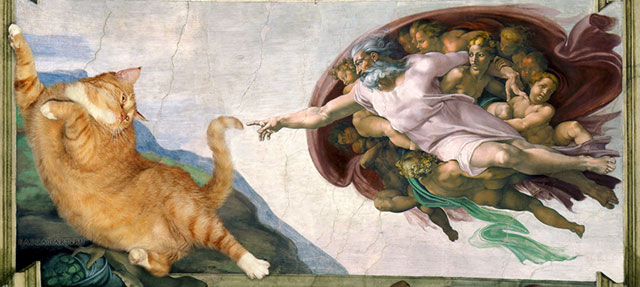 I liked the result so I sent it to some friends, other artists and galleries. Everyone laughed so much, so I made a website, but then forgot about it because I had another project.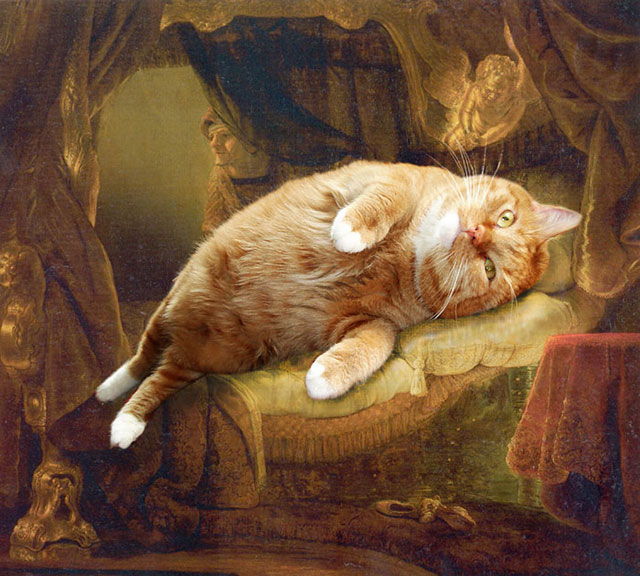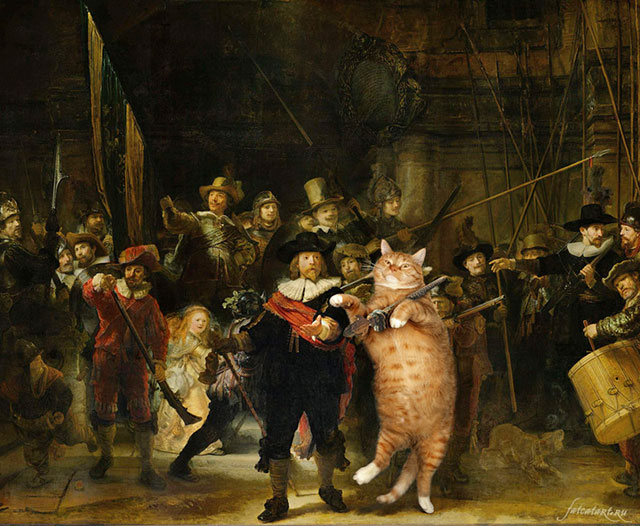 After a few months, another friend saw my cat work in my albums and asked why I had it. I told him it was my cat and he said: 'Your cat is all over the internet!'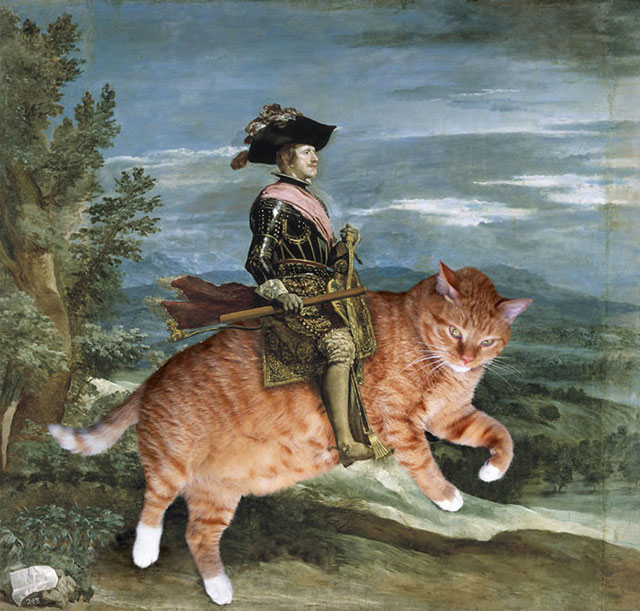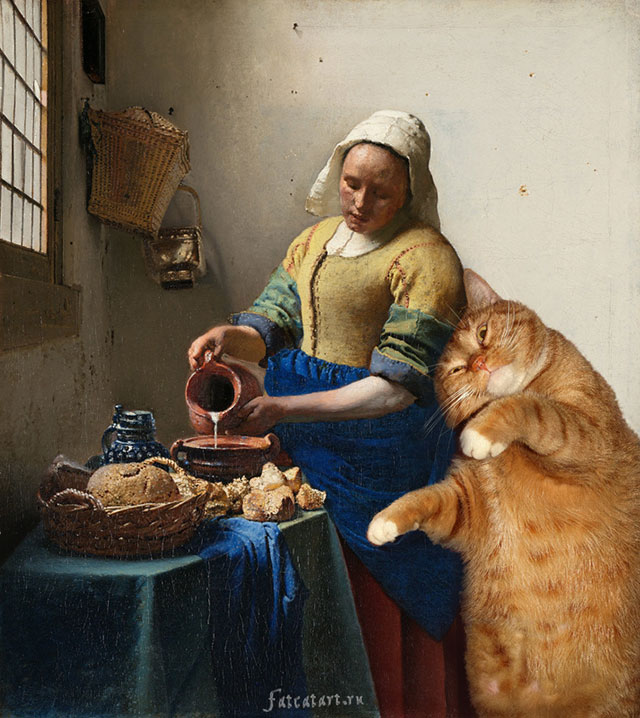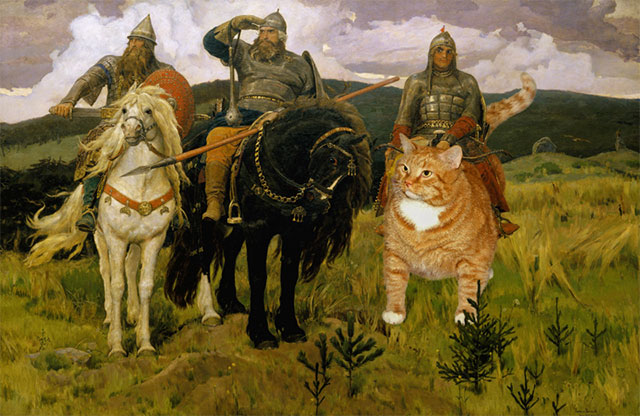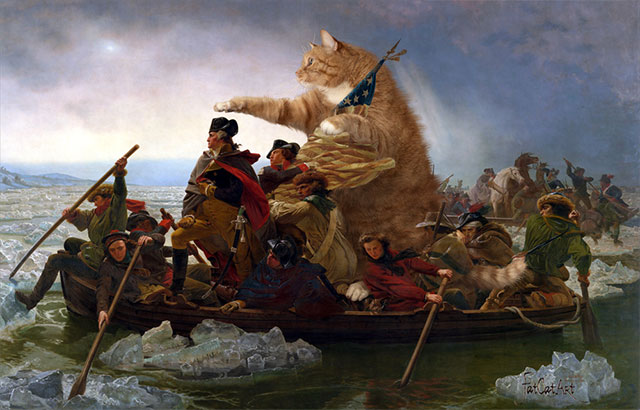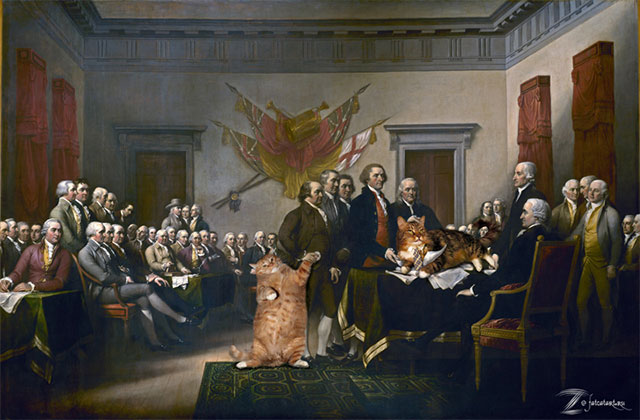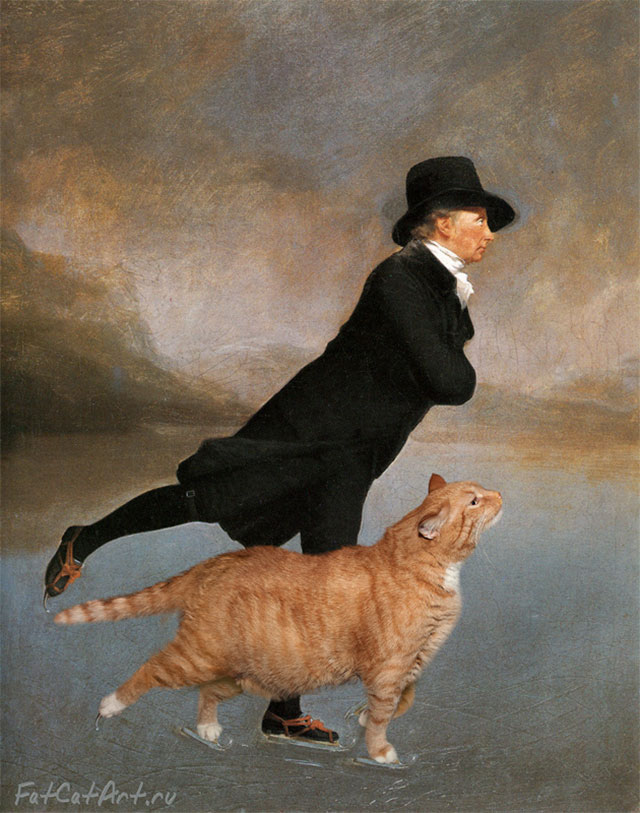 It's not the first time an artist's pet has helped them recover from a creative slump and times of depression. Indeed, you might even say that  pets and art go well together, like pizza and pasta.
If you're an artist and you're having a hard time getting your creative vibes back, maybe it's time to go out, capture a wild bunny, and turn it into a pet. Who knows what masterpieces you'll come up with…