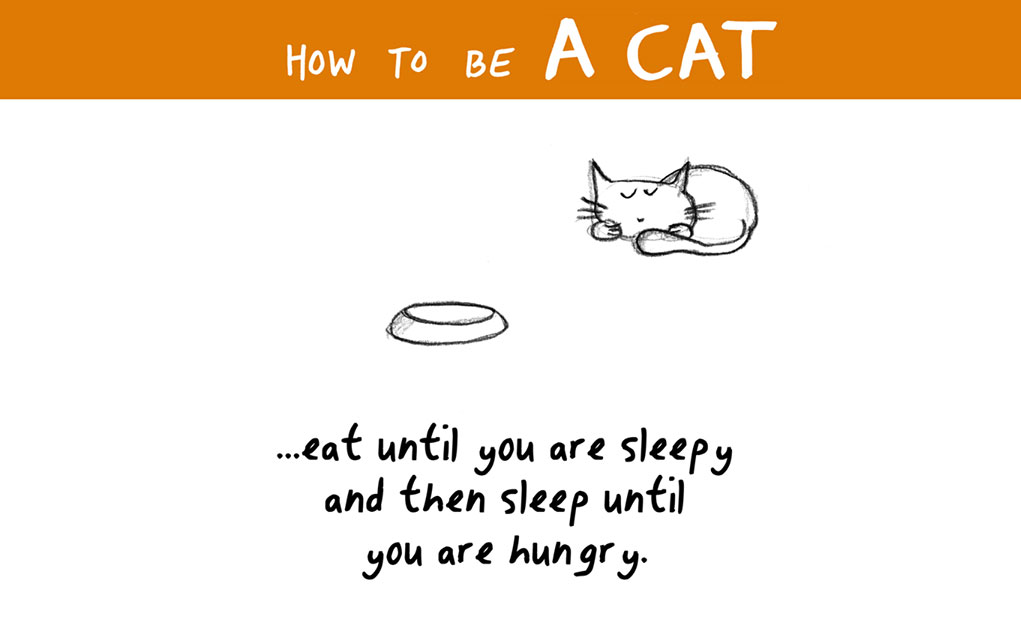 THE OTHER DAY WE TALKED ABOUT what your pet would look like if it were human. And it's pretty cool to know. But what if you don't want your pet to become a human? What if you want to become a pet? More specifically, a cat…
Well, we got you covered. The artists at LastLemon knew that the day would come when you would finally ask the question. And so, they've created a series of hilarious (but instructive) illustrations on how you can be a cat too.
Just follow these steps, and you'll be cat-like in no time…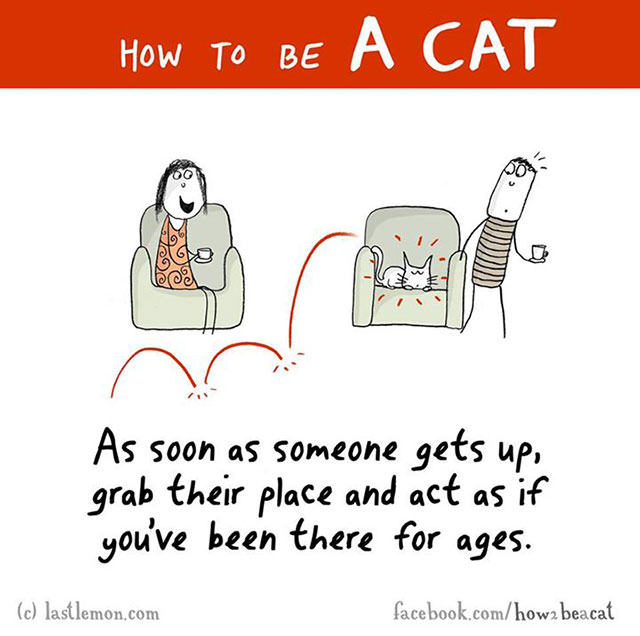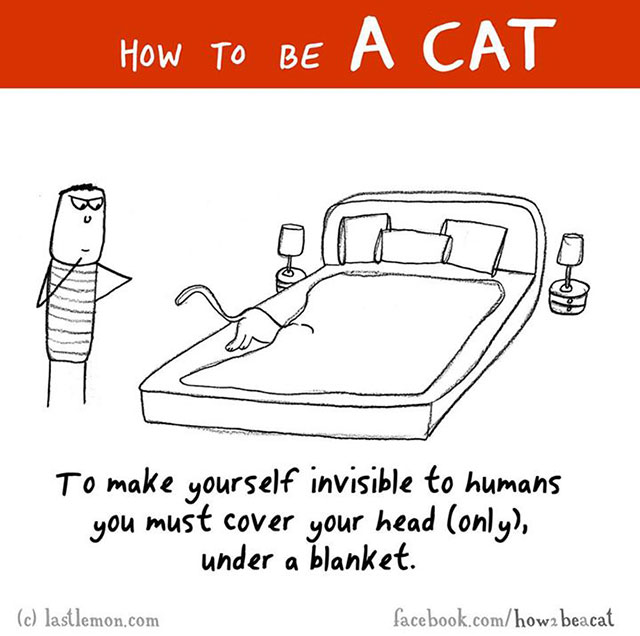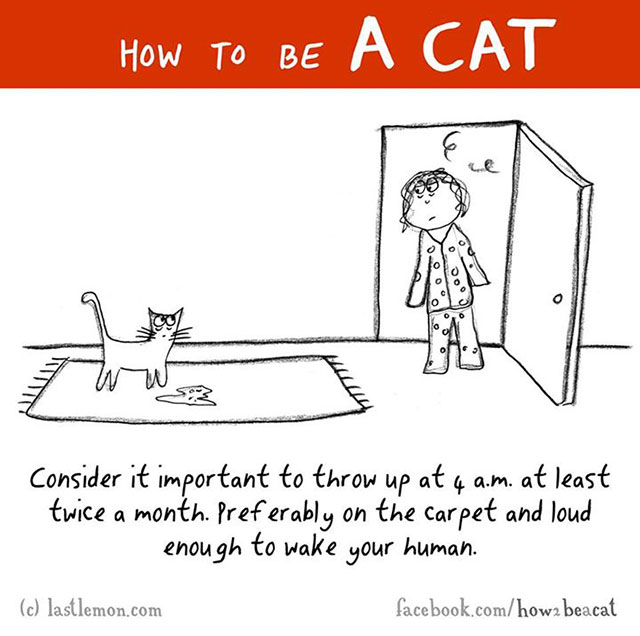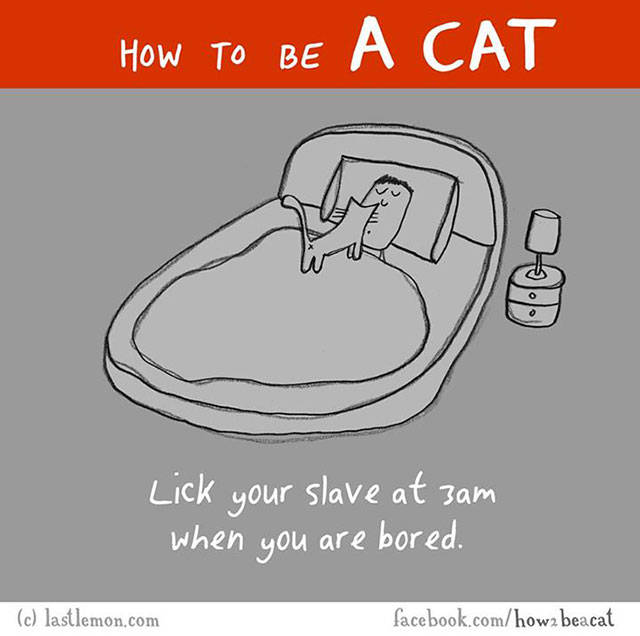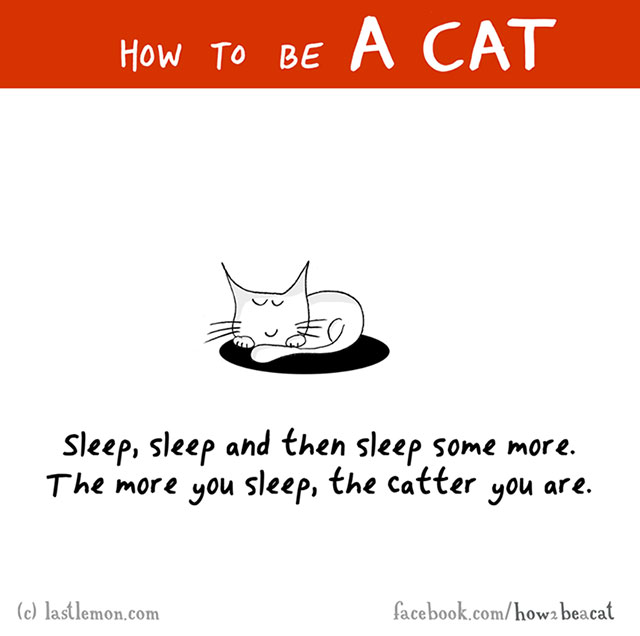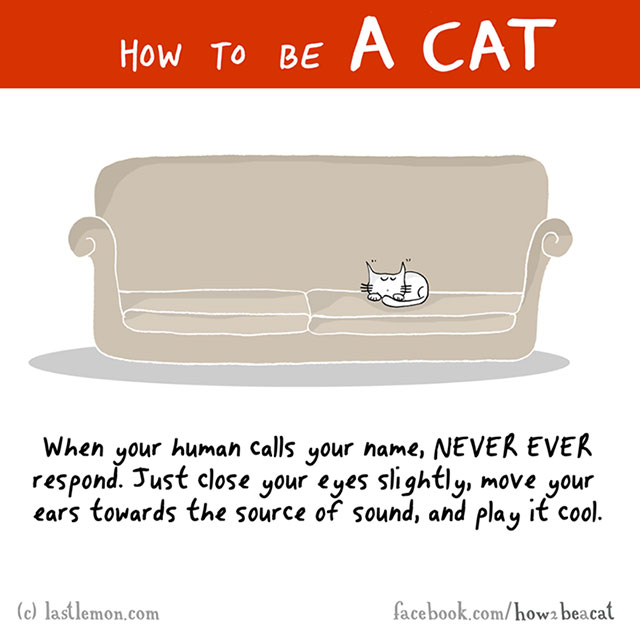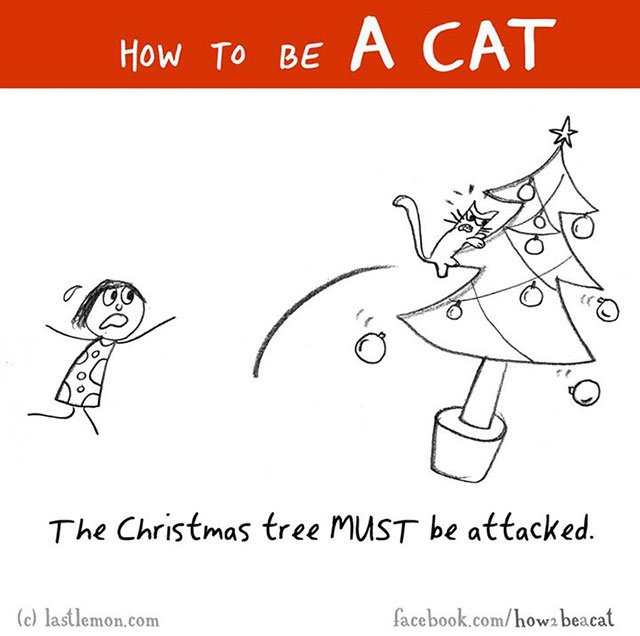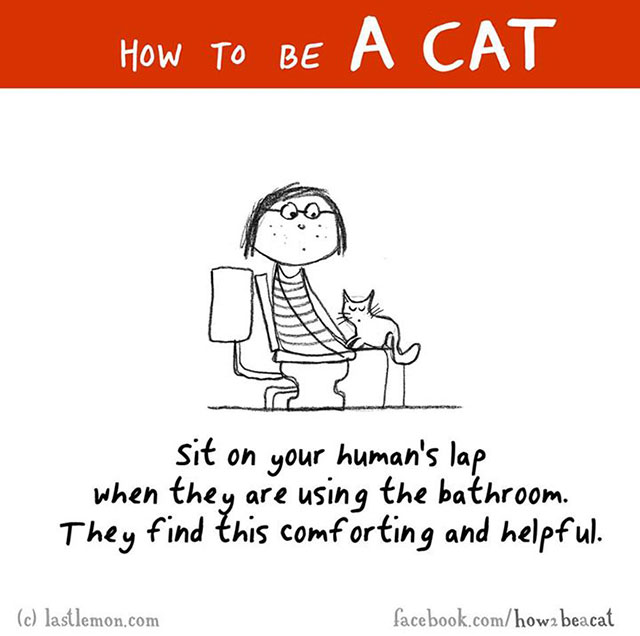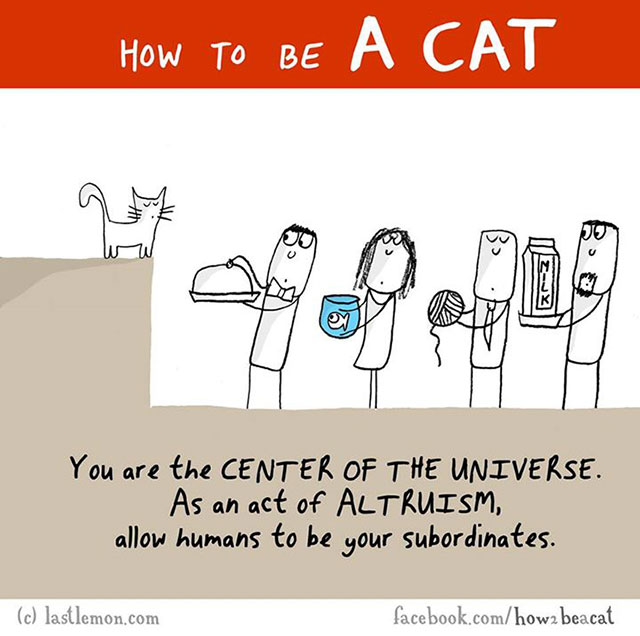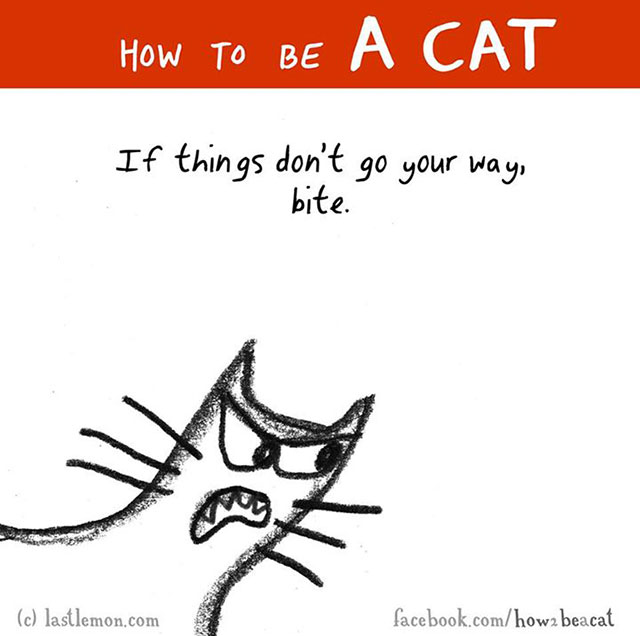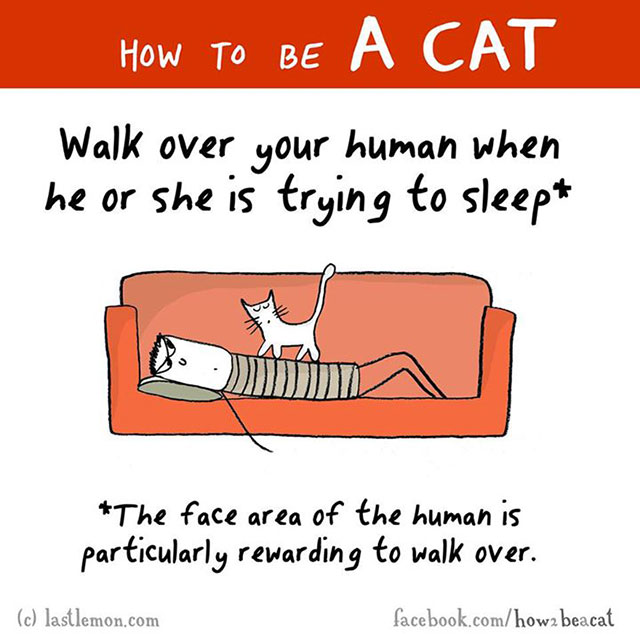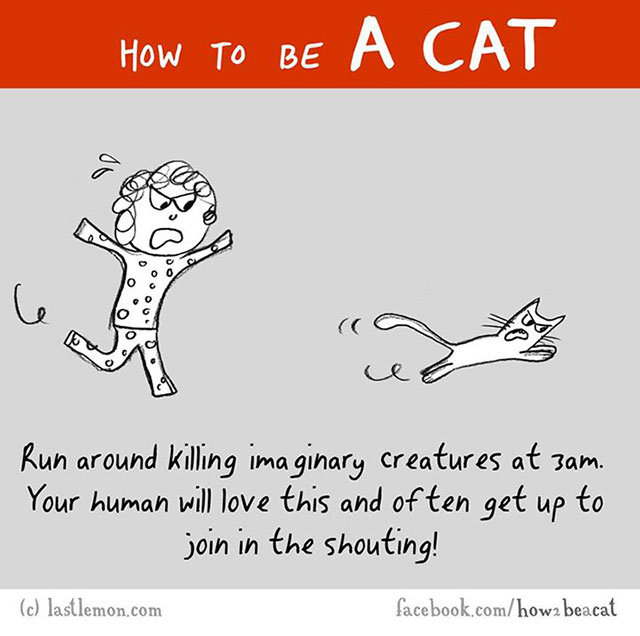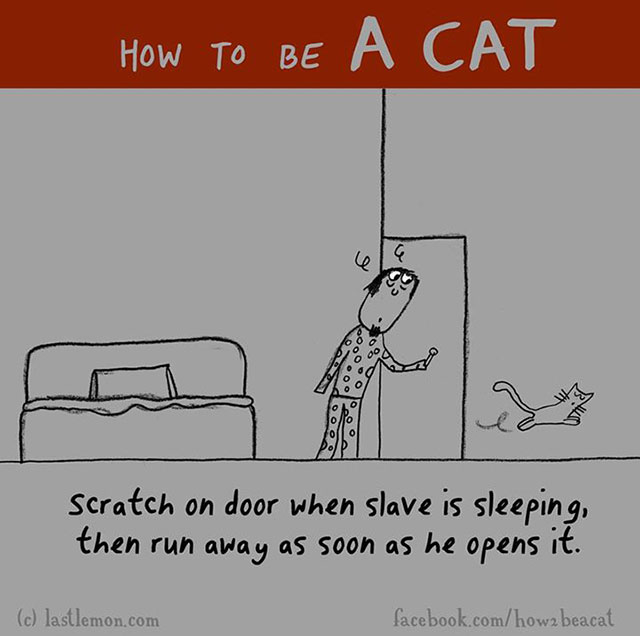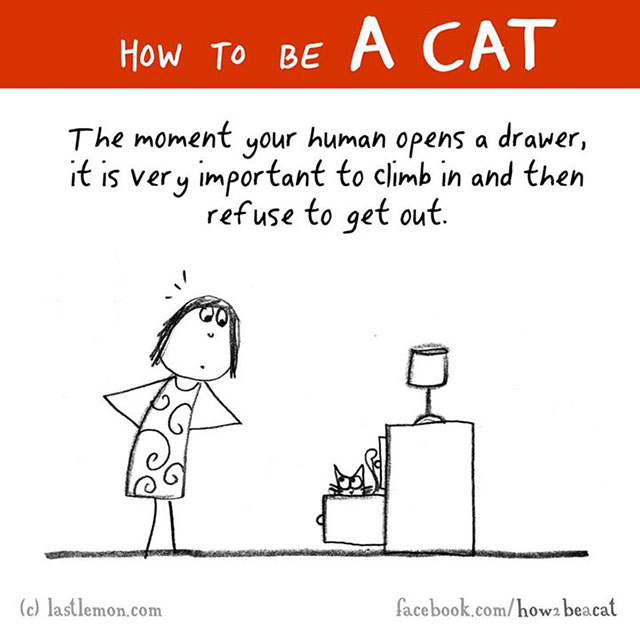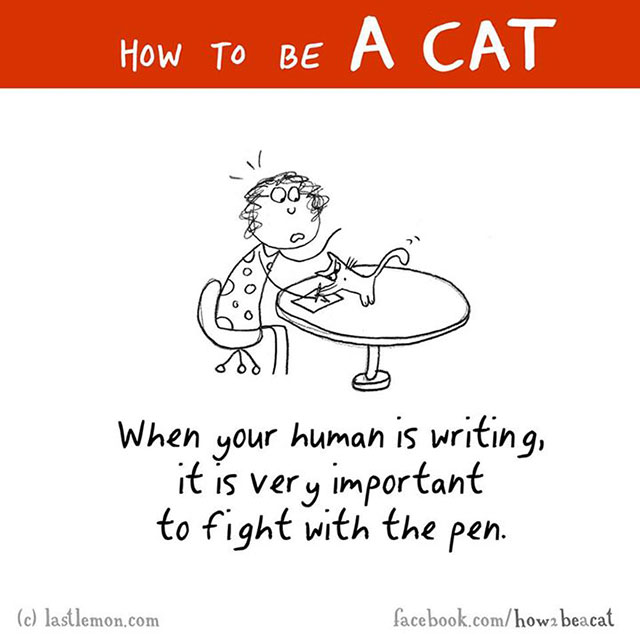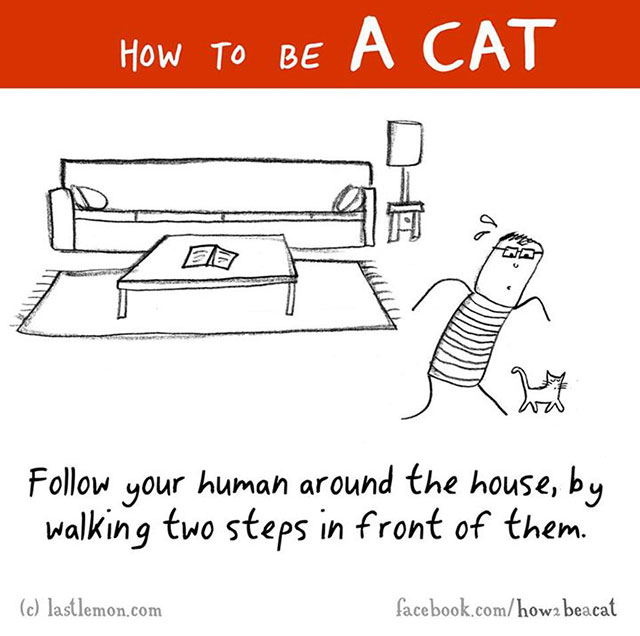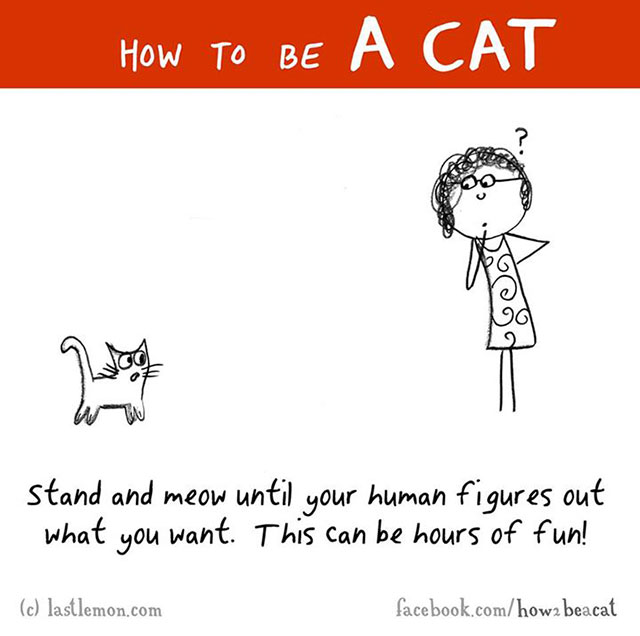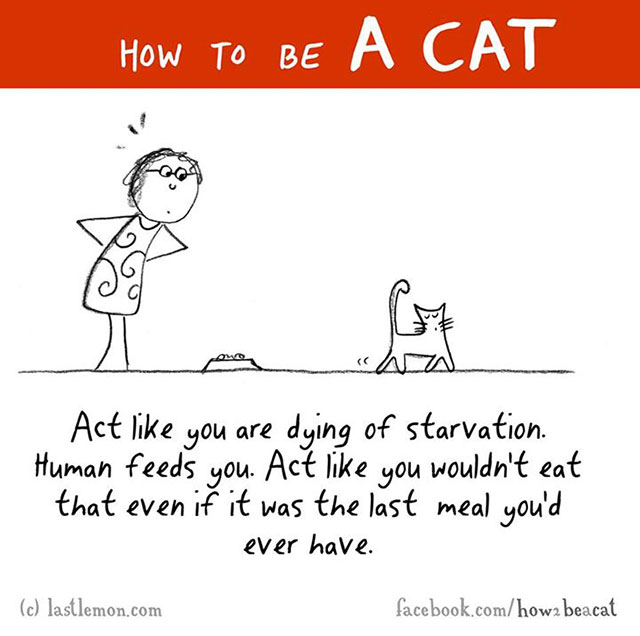 Looking for more useful instructions on becoming a cat? You can find more of these by visiting the How To Be A Cat page.
And if you're looking for more interesting and awe-inspiring pages like this, check out these 5 Incredible Illustrated Tumblrs That Will Change The Way You See The World.