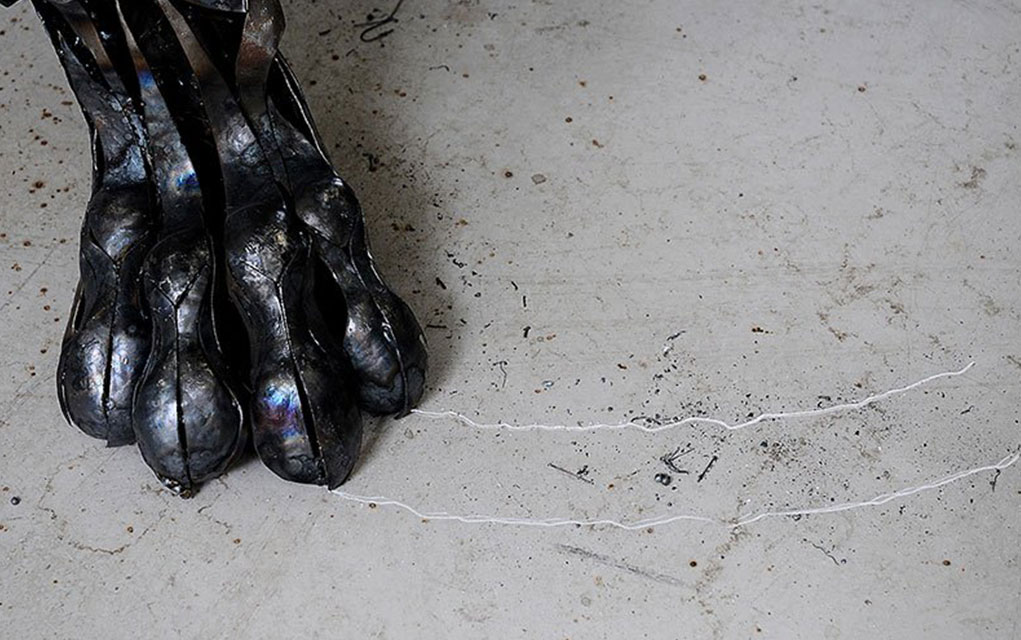 10. OK. So these are made of…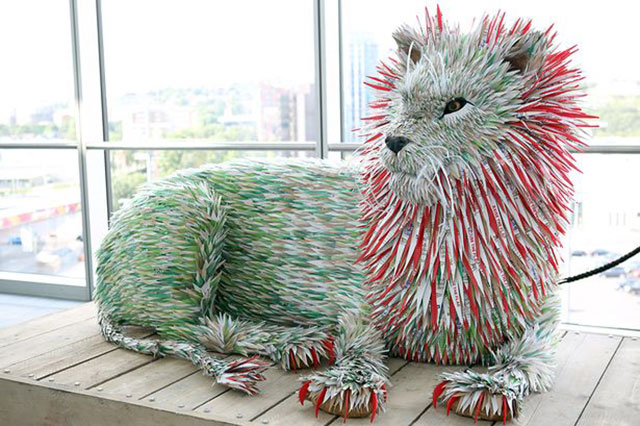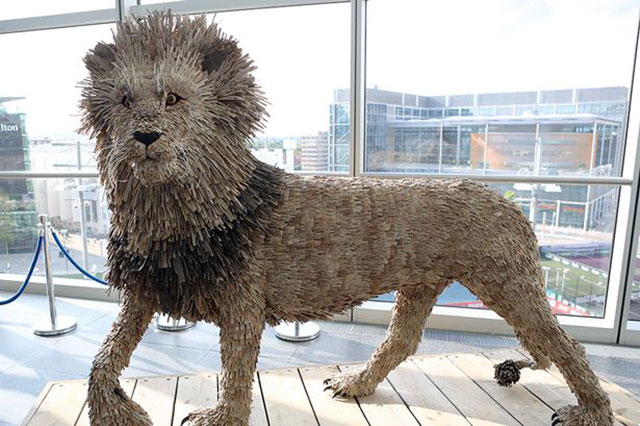 These are made of recycled plastics and cardboard. Very amazing work, made by artist Faith Bebbington. She made these works after being diagnosed with Stage 4 lung cancer, so it must have been difficult. But the end results are amazing.
(BONUS) 11. Can you feel the love tonight? It's in the sand…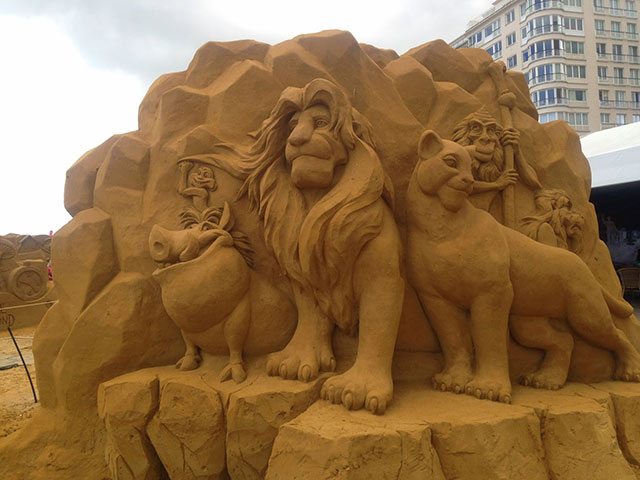 Sand sculpture of the Lion King. This sculpture was created as part of the Oostende Sand Sculpture Festival, where thousands of Disney-themed sand sculptures were made for the festival. The festival has been held annually since 1997, and attracts millions of visitors each year.
(BONUS) 12. Nothing but ice…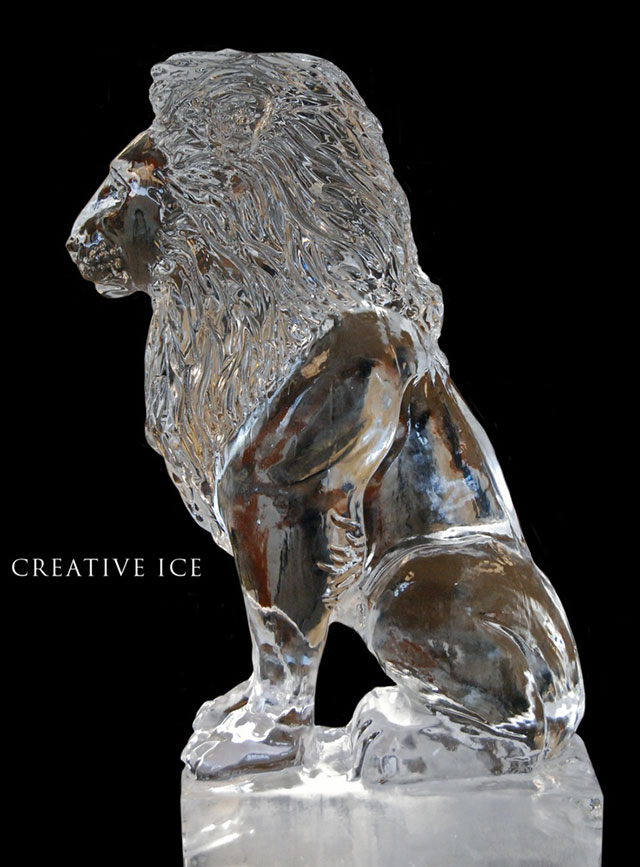 Ice is always an amazing sculpture medium. The transparency, the crystal-like feeling, and knowing that it's only temporary…