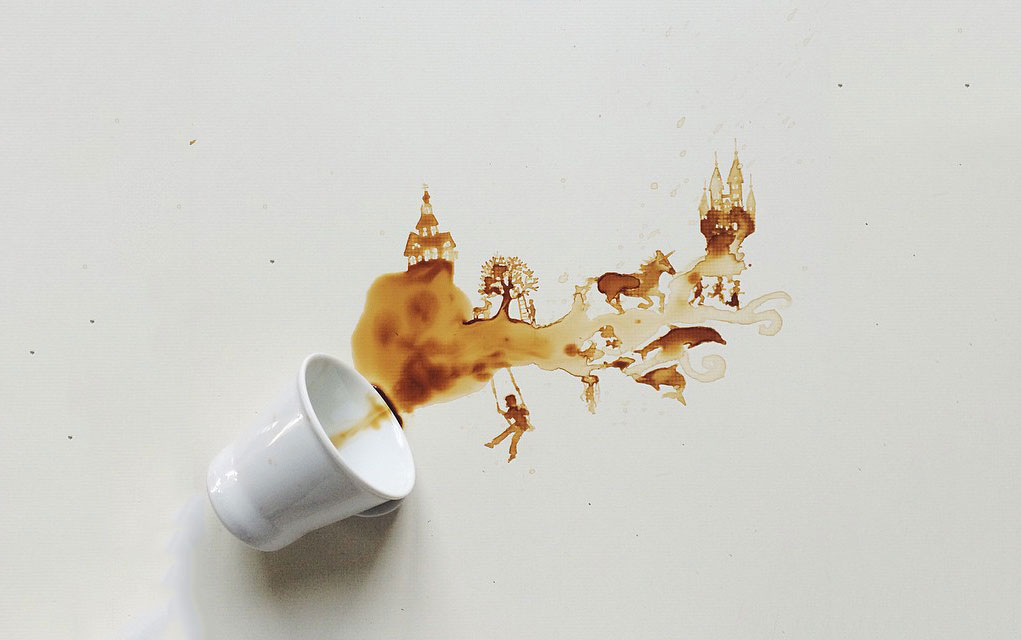 YOU KNOW HOW PEOPLE SAY there's no use crying over spilled milk? Well coffee seems to be a whole different experience altogether it seems. Especially for Italian artist Giulia Bernardelli.
Her adventures with spilled coffee first started about a year ago, when she seemingly knocked some over accidentally. But instead of crying over it, the rich shades of brown on the table inspired her to create something new. Something… magical.
"In my photos, I try to catch the magic of a moment, as if the coffee created a story by toppling," she says.
She never plans out her work before she starts…
She relies on the pure inspiration of the spill.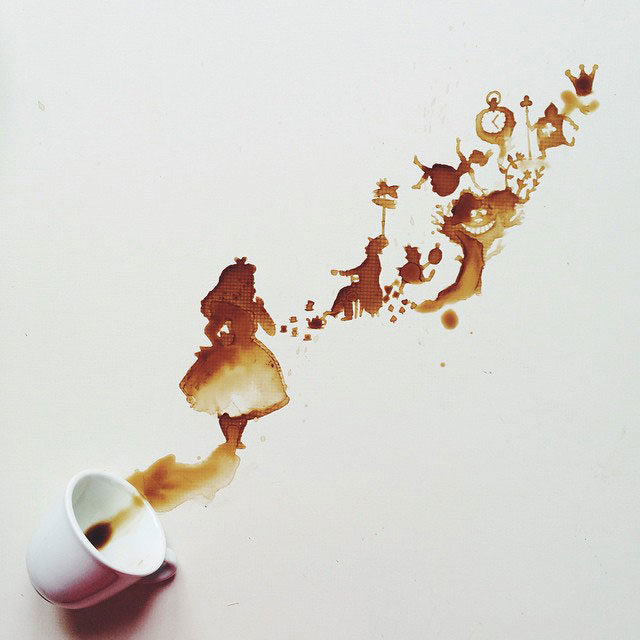 "When I drink coffee, I reflect on the nuances…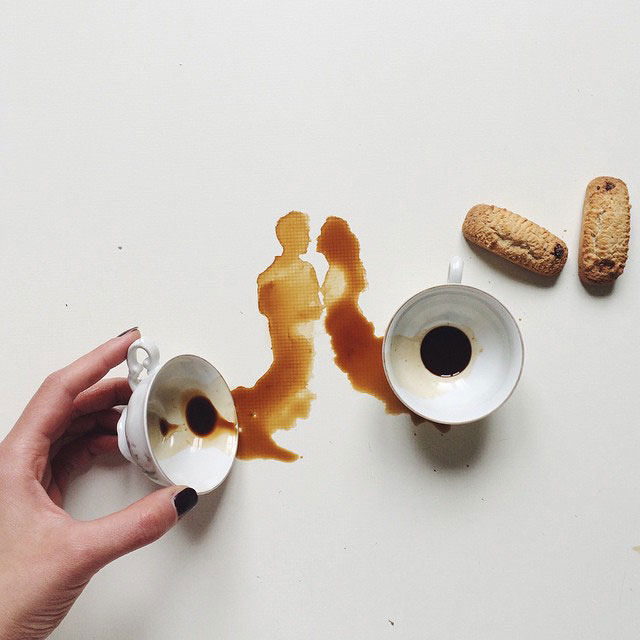 … that I could create if I flipped it on the table" she says.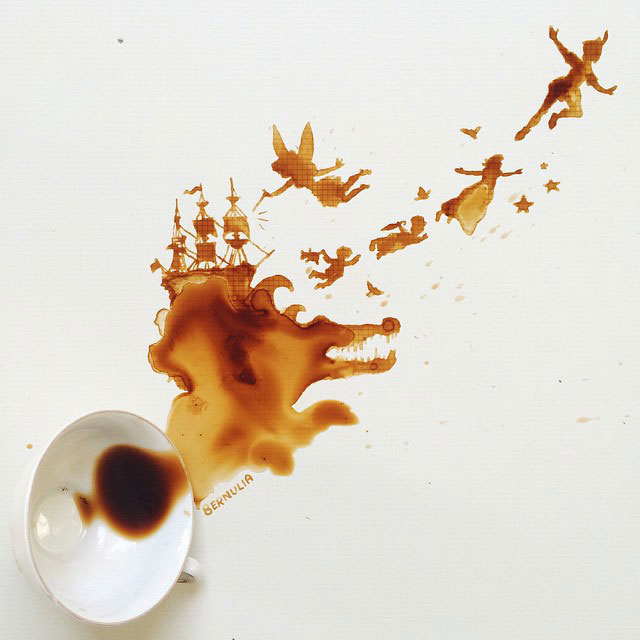 Though her coffee art is the most well-known…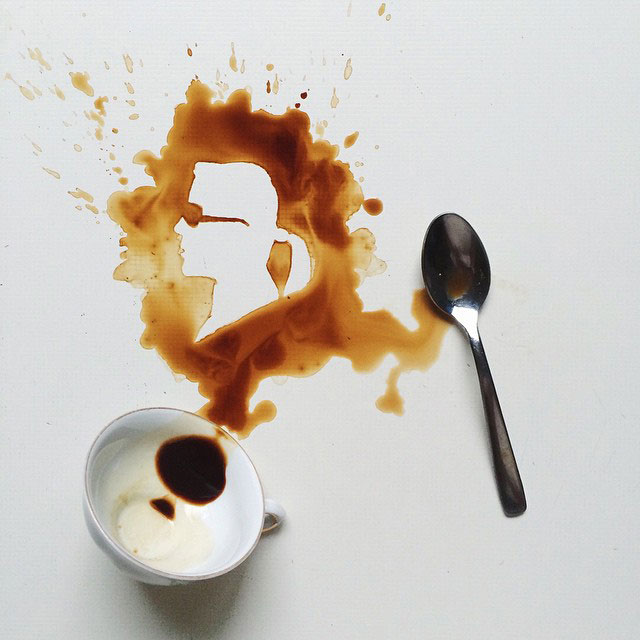 She creates art using all sorts of food ingredients too.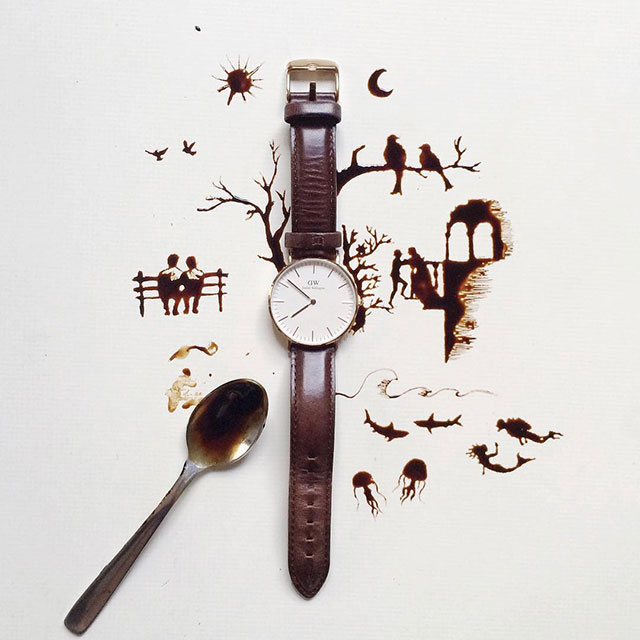 Stuff like jam, seeds, fruit skins, and more.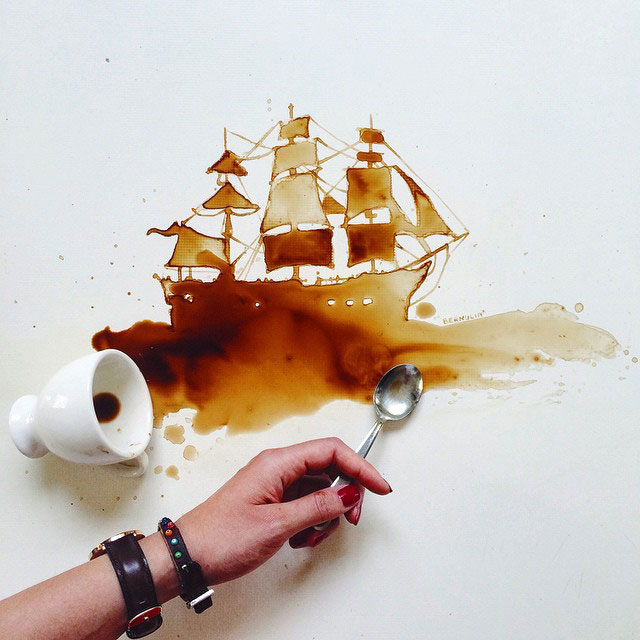 You can view more of these works on her page.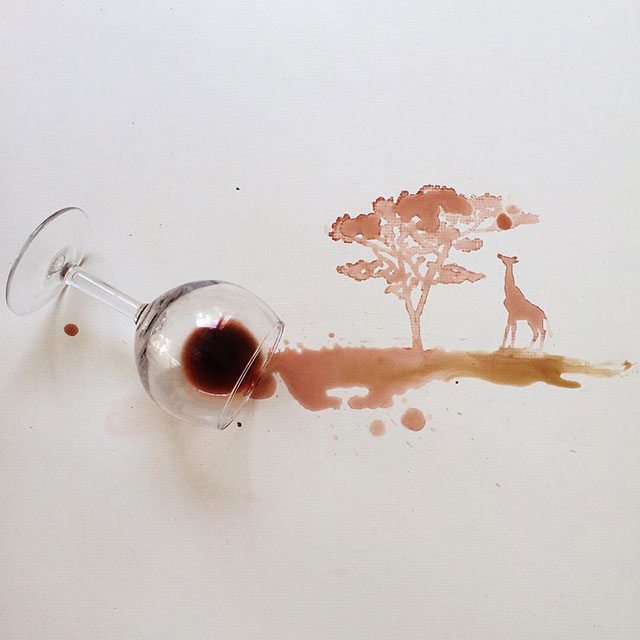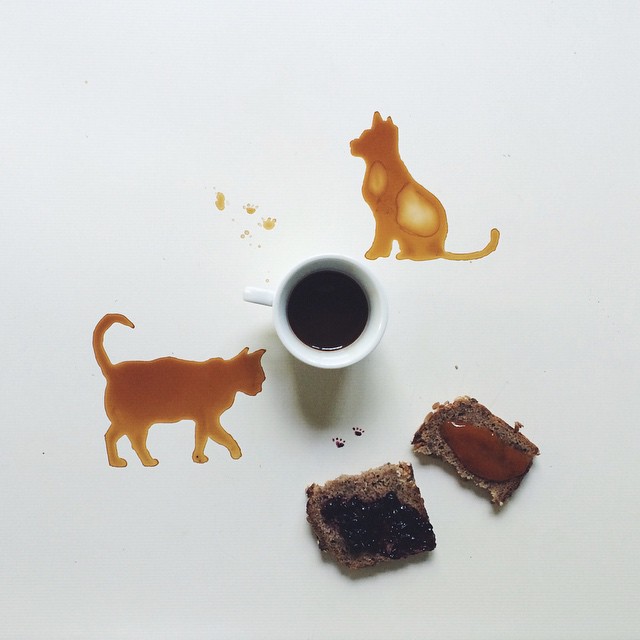 What is coffee, but just another medium in the hands of the refined artist…
You can view more of Giulia's work on her Instagram page. You'll see more of her stunning spilled coffee art, as well as other food art designs that will blow you away…