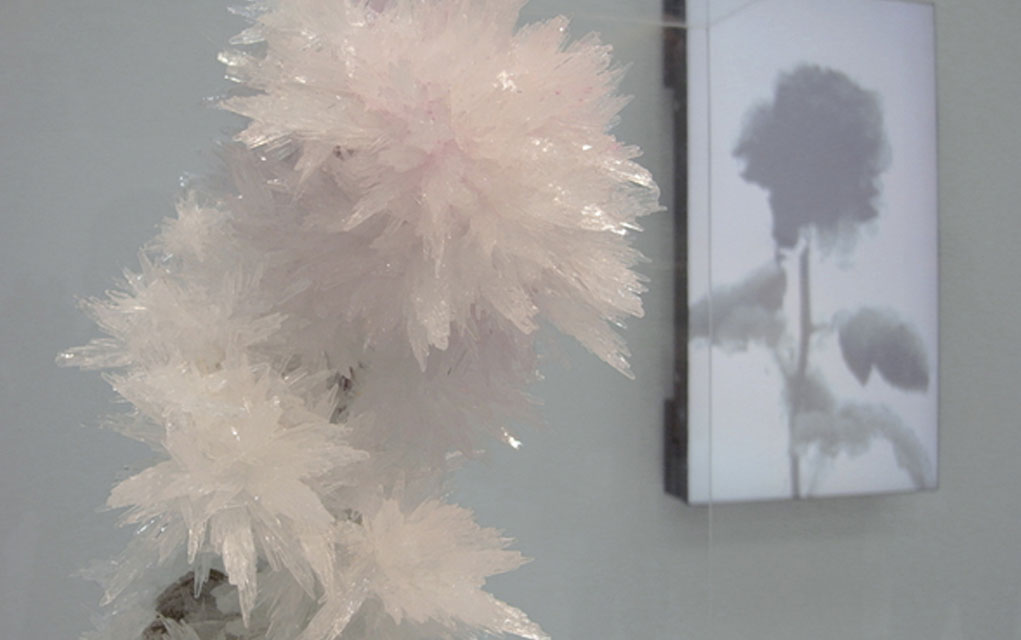 NOWADAYS, THE CONCEPT OF CREATING ART using natural elements found in the environment is getting more and more popular. You see artists creating sculptures and pieces using twigs, branches, leaves, stones and more.
The idea of art that comes from nature, and goes back to nature is a romantic one. Many of these works are temporary, and others are made to last, yet all of them still blow us away.
However, let's take things up a notch. Let's consider the works of artists who have been letting nature do most of the heavy lifting for them.
This showcase isn't about art created using items found in nature. No! This is about art created by nature itself… (with some help from the artist of course)
10
This artist got a tree enough parts to grow 40 different fruits…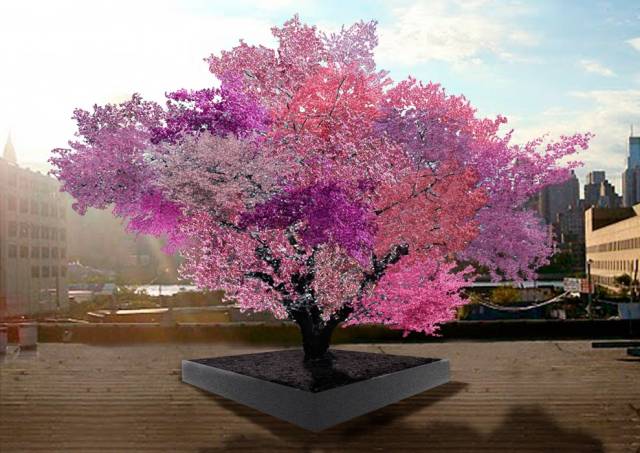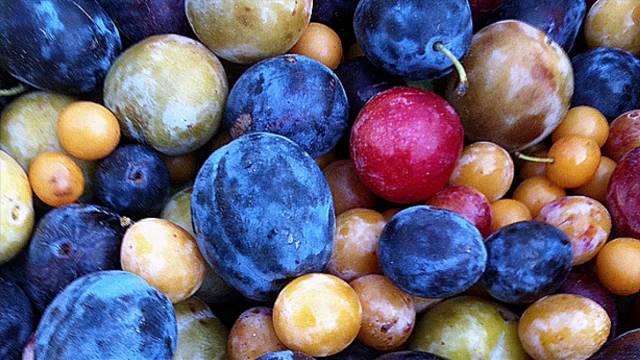 What could be better than a tree? The perfect picture of beauty, created by nature, that provides us with much fruit and shade, and greenery that soothes the eye. How about a tree with the characteristics of 40 different trees?
Artist and professor at Syracuse University, Sam Van Aken has been using a technique called "chip grafting" to create these special trees that each grow 40 different types of stone fruits. The trees look like any other fruit tree, until… they blossom in a variety of different hues of color in spring, and start bearing 40 different fruits that come out in sequence during the summer.
He starts with what he calls his "Tree of 40 Fruits", the main tree, and grafts the stems from 40 other different fruit trees onto this tree. And nature does the rest…
The project is both a work of art, and a preservation of diversity.
9
This artist lets nature do all the painting for him…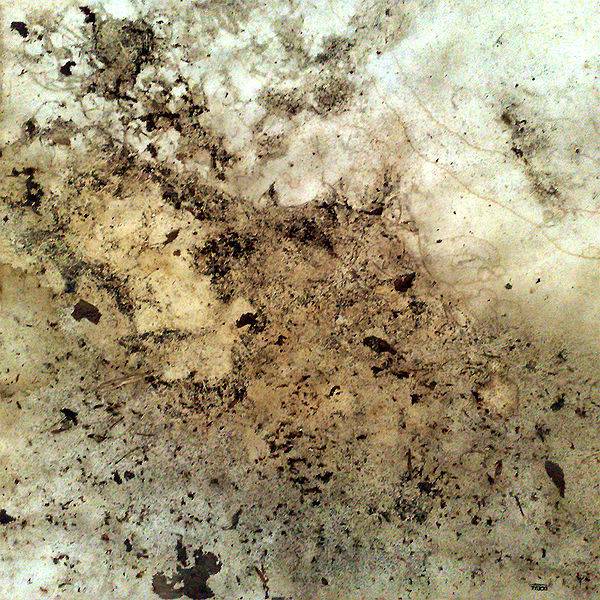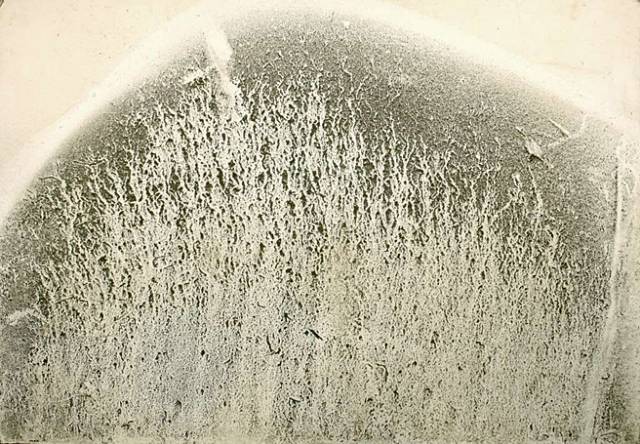 You might think of yourself as a pretty good painter. But if you compare yourself with Mother Nature, who do you think paints better?
Starting in the year 1973, Polish artist Jacek Tylicki decided to find out. He started sending sheets of canvas into the heart of nature. Leaving them to the wind, in the rivers, and even within forests…
He left them there, in the natural environment, for extended periods of time, letting Nature imprint upon them what she would. That project today is often referred to as Natural Art. And it was captured in the mini documentary above…
8
This artist got bees to help him build a honeycomb vase…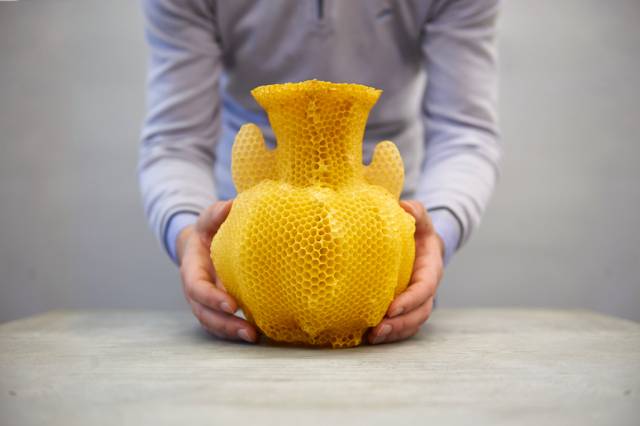 Tomas Gabzdil Libertiny started with the base, a vase-shaped hive made out of wax sheets. And then allowed bees to colonize it and build around it a hexagon comb. He gave the bees a little help of course, embossing the vase with a honeycomb pattern to get them along their way.
It took 40,000 bees a whole week to make the Honeycomb Vase, and thus Libertiny calls the process "slow prototyping". Bees can be pretty amazing artists. And you'll see why in a minute…