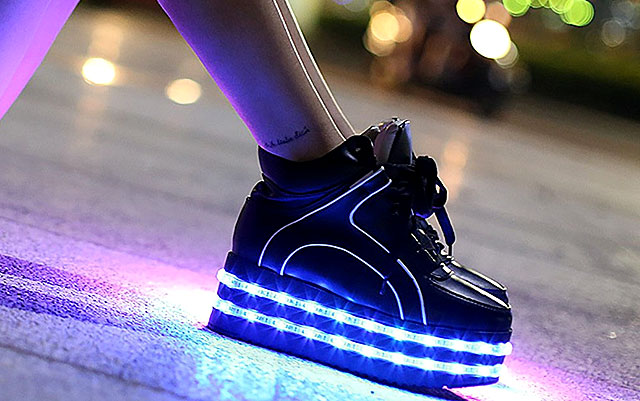 SO YOU'RE BORED of your plain old shoes, and you want those LED shoes that light up at the bottom and change colors like a boss? Yes, those amazing shiny, glowing shoes that light up the night, keeping you safe and visible while making you feel cool at the same time…. Ahhh…..
Ok. Let's get you started up!
Here's a collection of 10 of the best and coolest LED shoes to light up your life. Watch in wonder as the ground around you starts to sparkle everywhere you go, and your creativity and inspiration goes up like fireworks…
…
10
Nightwalker LED Sole Glow White Light Up Shoes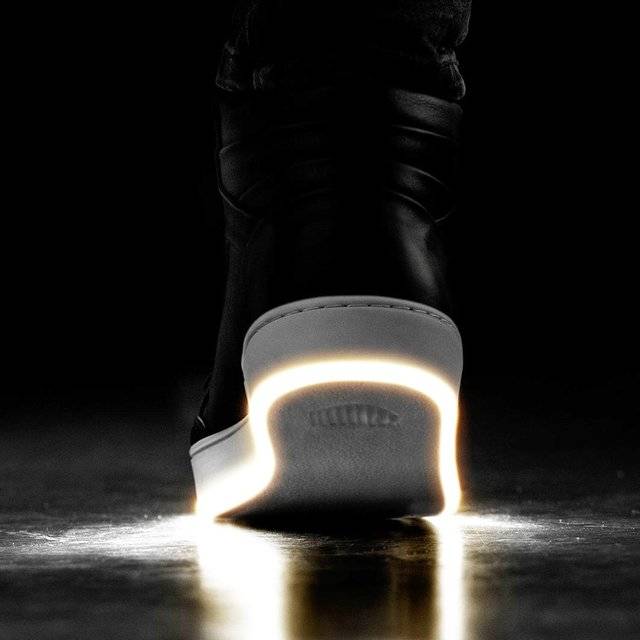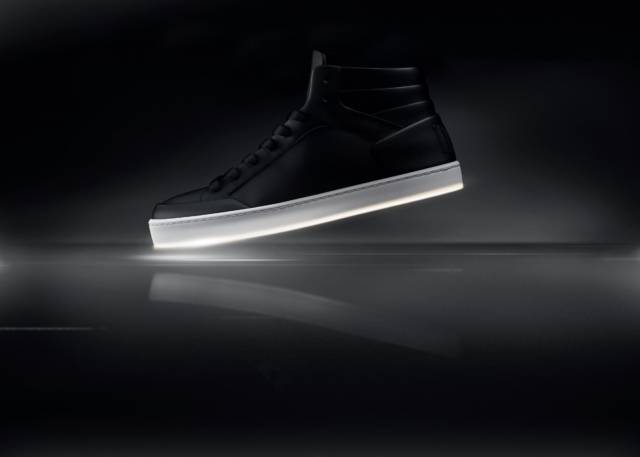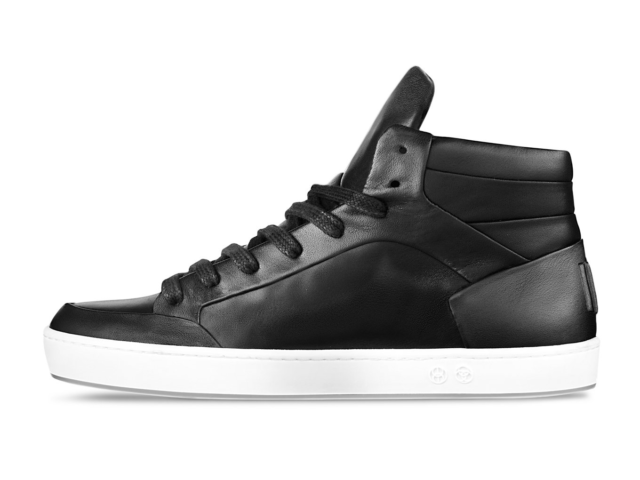 ---
These Nightwalker Glowing White Light Up Shoes are specially handcrafted using the finest materials, and are designed to create a light up shoe the way its creators think it should be. The beautiful white, continuous glow gives a sense of elegance as it lights up the night. Comes with a USB charger cable, and no battery swaps necessary. Click here for details.
…
9
Odema High Top Gold & Silver Light Up Sneakers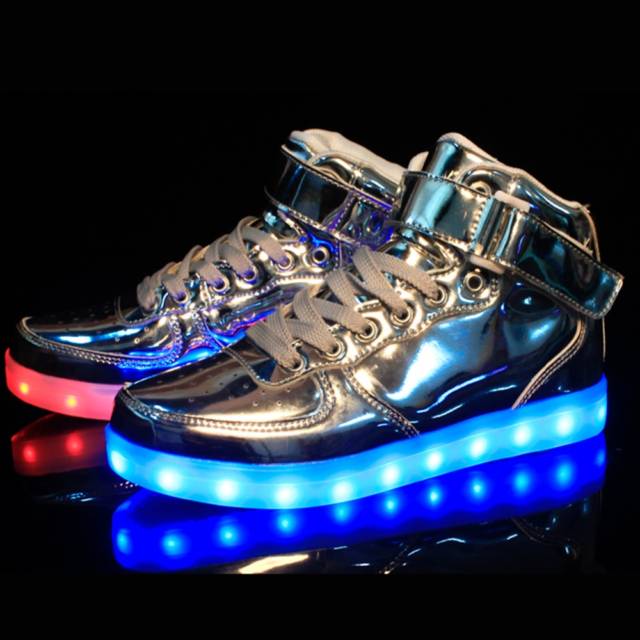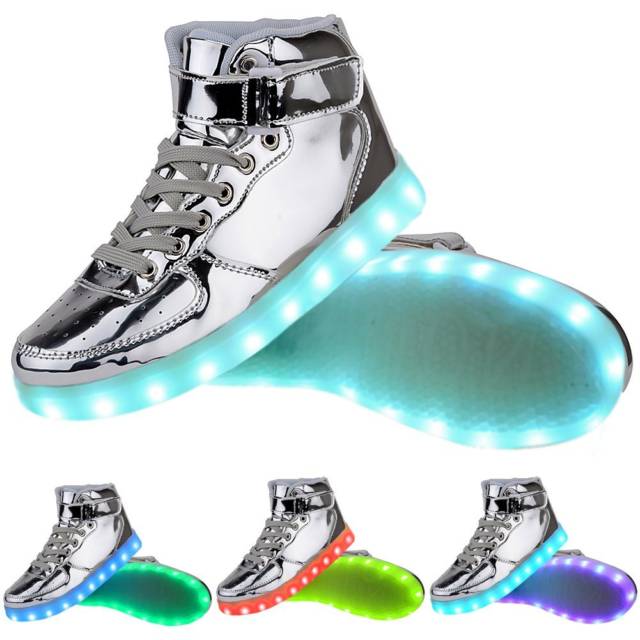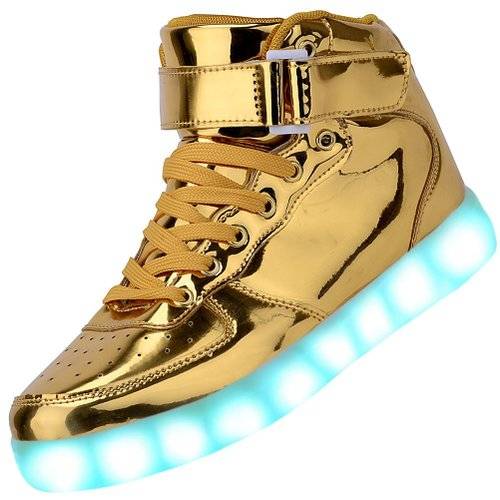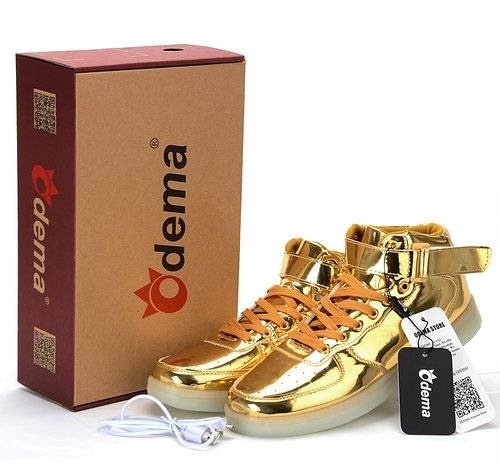 (Odema)
---
If you're looking for shoes that give you the shiny feel of gold and silver, while being super cute and fit Perfectly, you may want to check out the Odema Gold & Silver Light Up Shoes collection. Comes in various light modes, with real feeling leather, and easy USB charging. Click here to learn more.
…
8
Dual LED Light Up Platform Shoes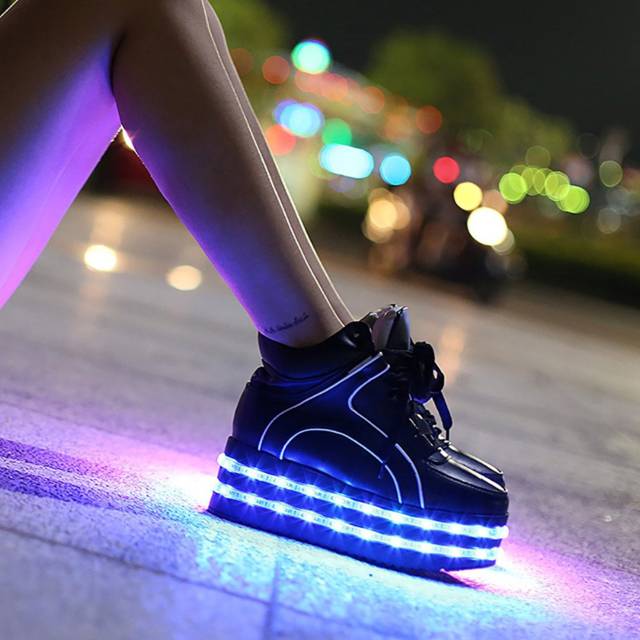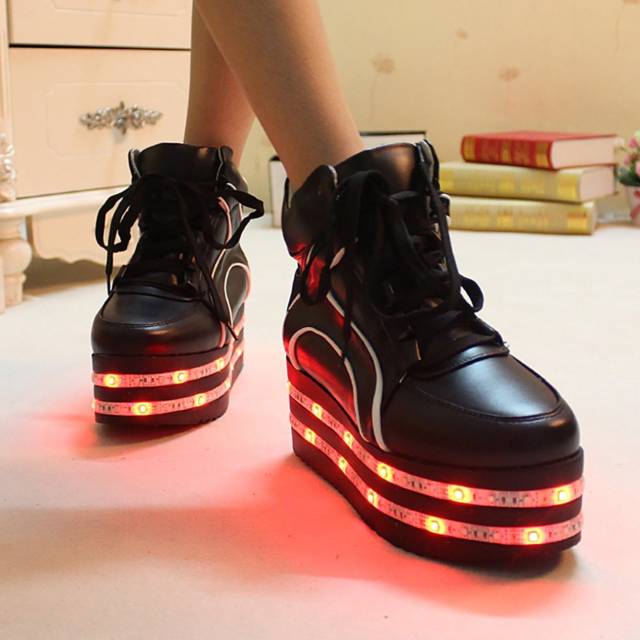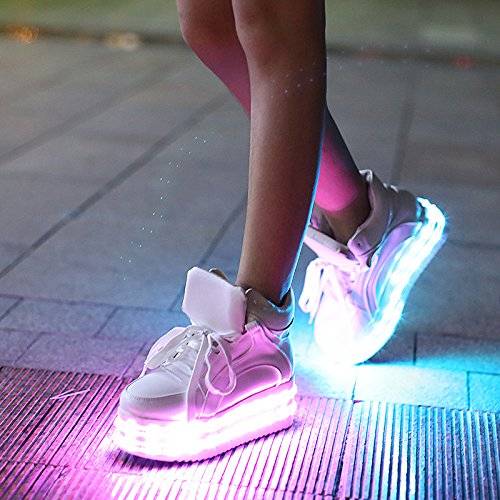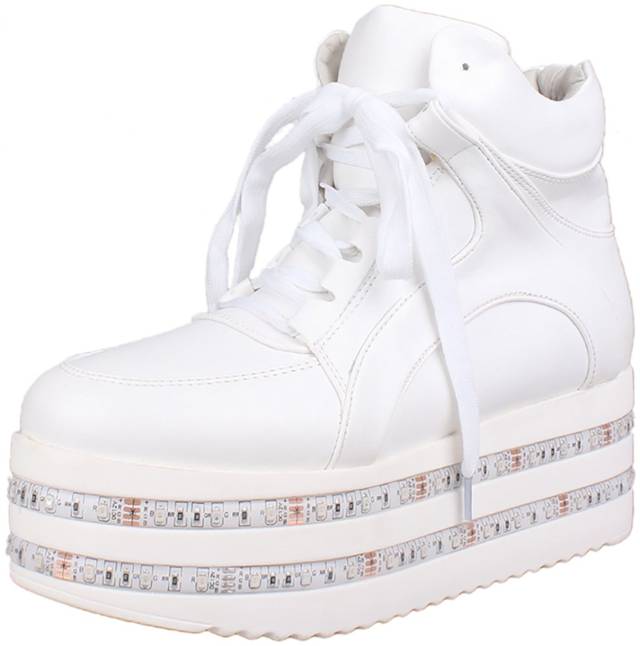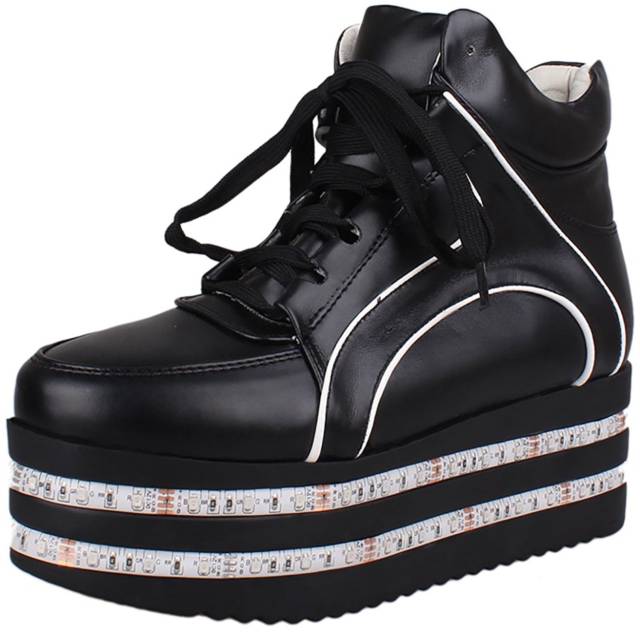 ---
These Light Up Platform Shoes come in black light up shoe and white light up shoe versions. You'll enjoy variety of fantastic LED colors, being able to choose between 7 colors: red, green, blue, lime green, teal, purple and white, and 1 strobe mode that you can customize with a quick click of a button based on your outfit or mood. If you're looking for a little lift in addition to your shoes that light up, this is for you. Click here to check them out.