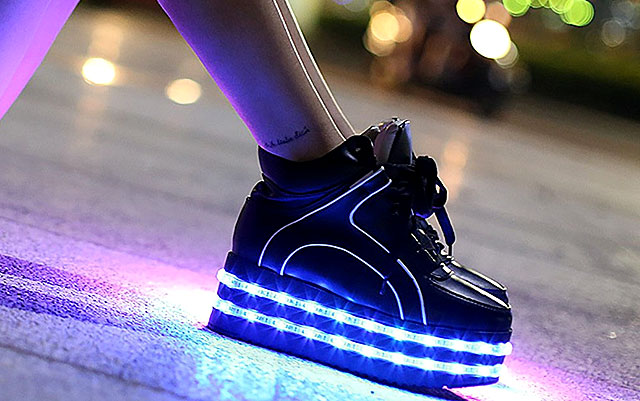 …
4
Glow In The Dark Light Up Sneakers With Stars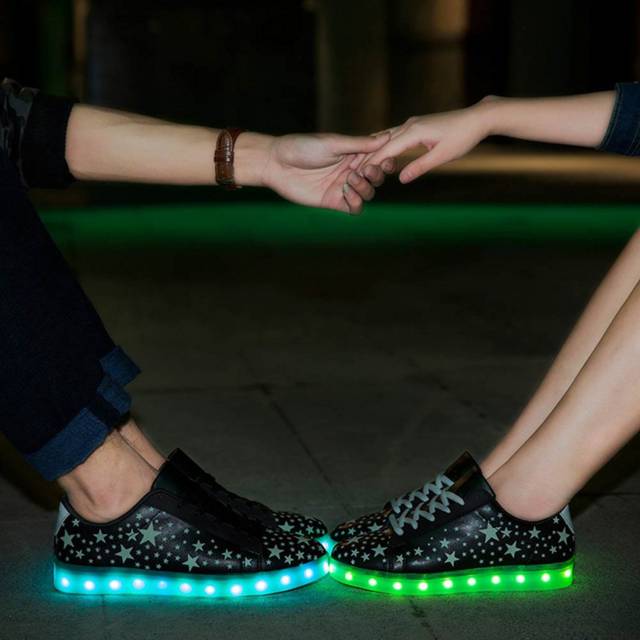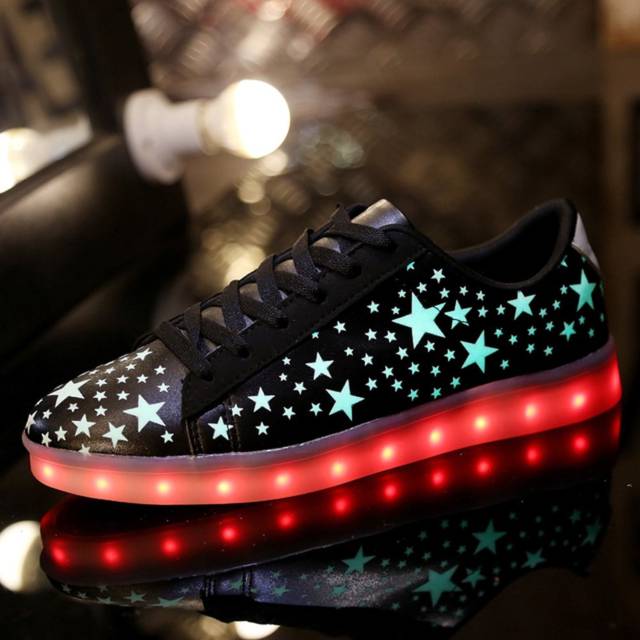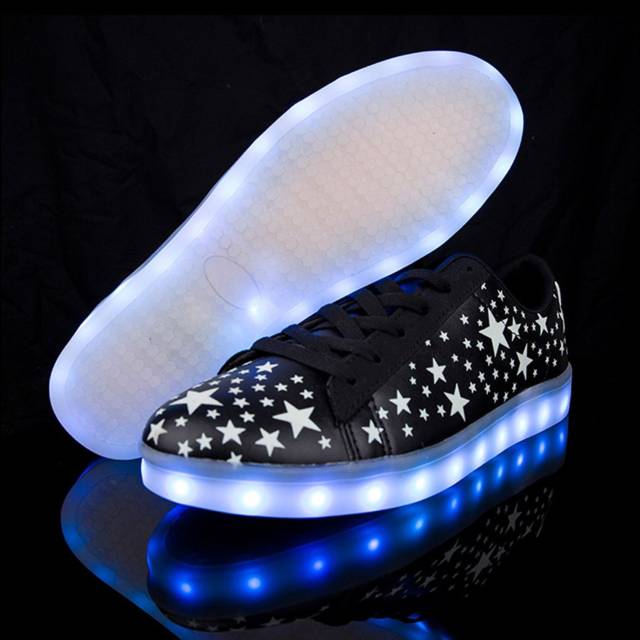 (Binnibox)
---
These illuminating sneakers light up your life in more ways than one. Not only do they light up on the bottom, but they also have Glow In The Dark stars for some extra glow at night. Click here to check them out…
…
3
Charging LED Light Up Combat Boots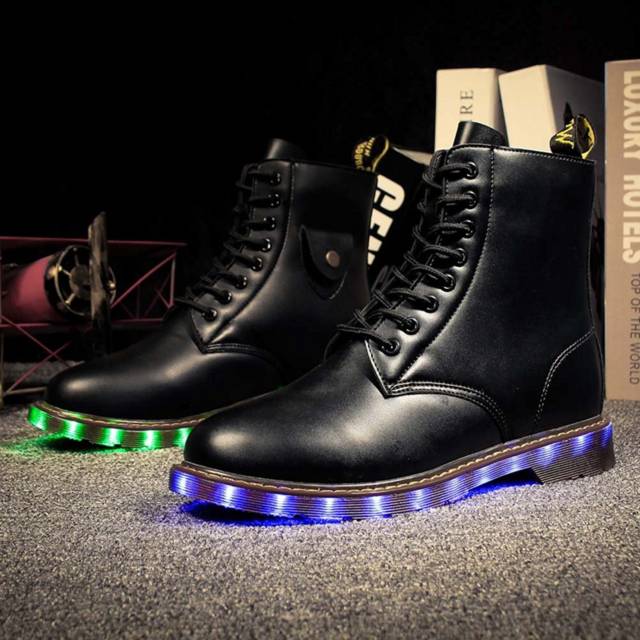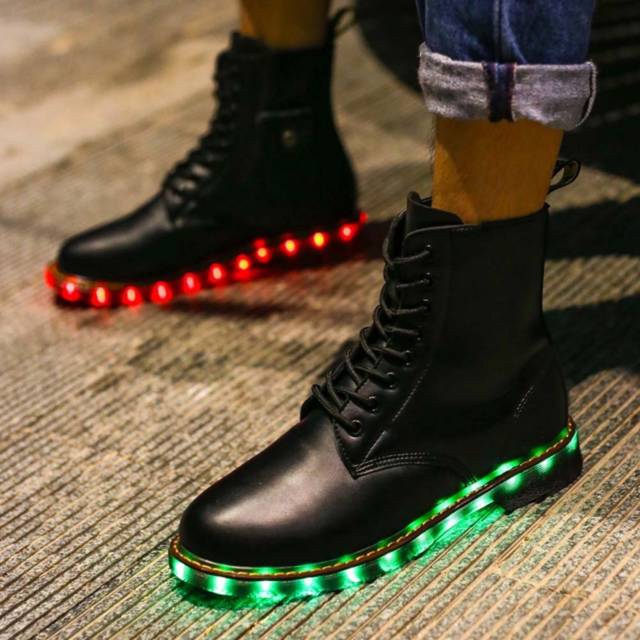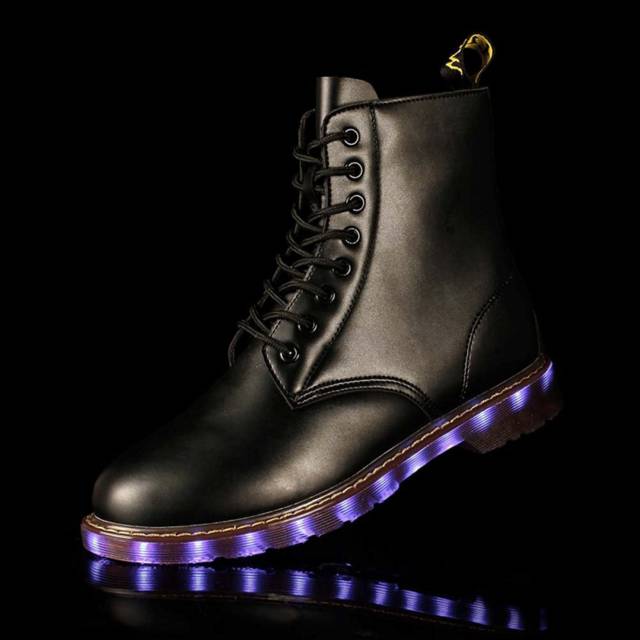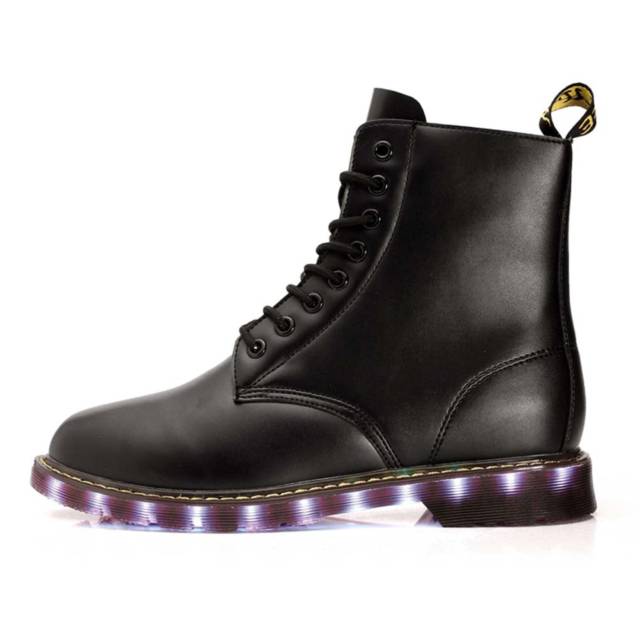 (Yacasu)
---
Whether you're trekking in the deepest jungles of Asia, or resolving conflict in the Middle East, these Light Up Combat Boots will make sure you get the job done with a sparkle. Click here for details.
…
2
Furry Warm Winter Boots That Light Up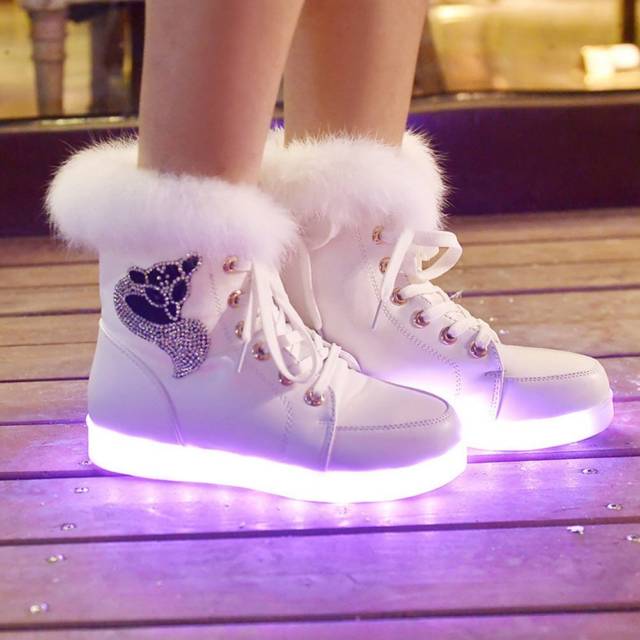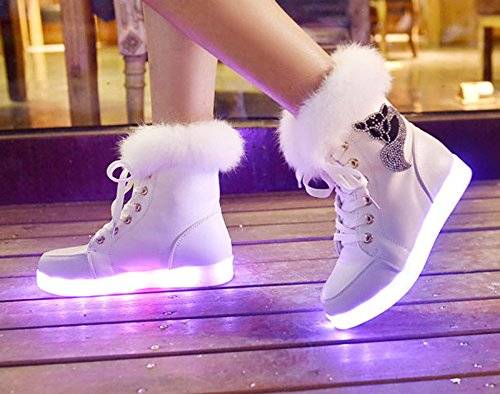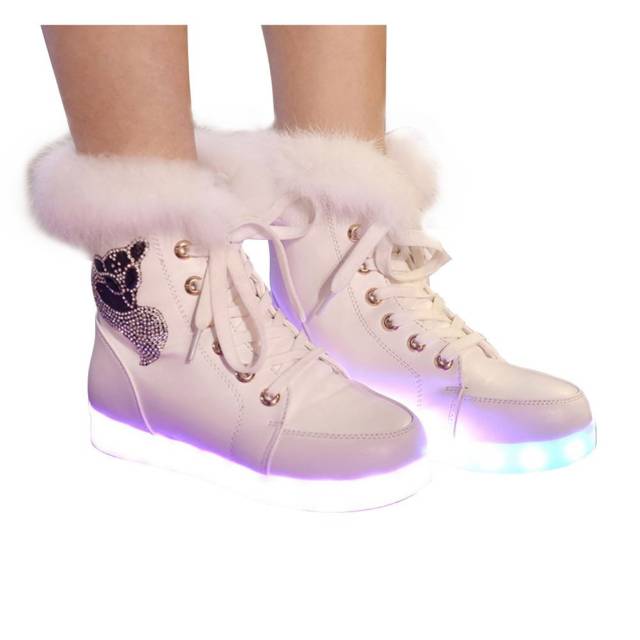 (Binnibox)
---
When winter comes, and your standard sneakers and shoes that light up start to get cold. These warm and furry light up winter boots will make sure your feet stay warm and cozy, while lighting up the path for you in the cold, dark winter night. Click here to start the warm up.