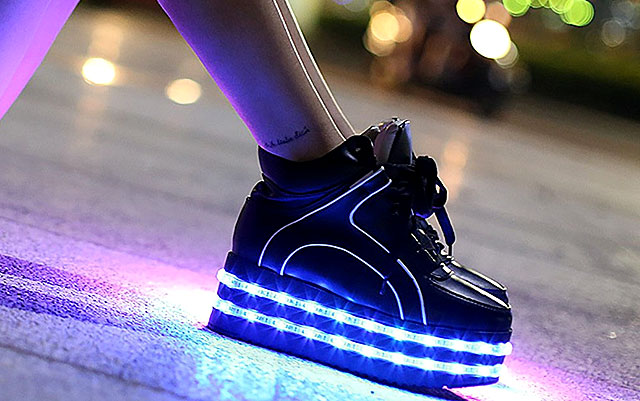 …
7
Back To The Future 2 Light Up Shoes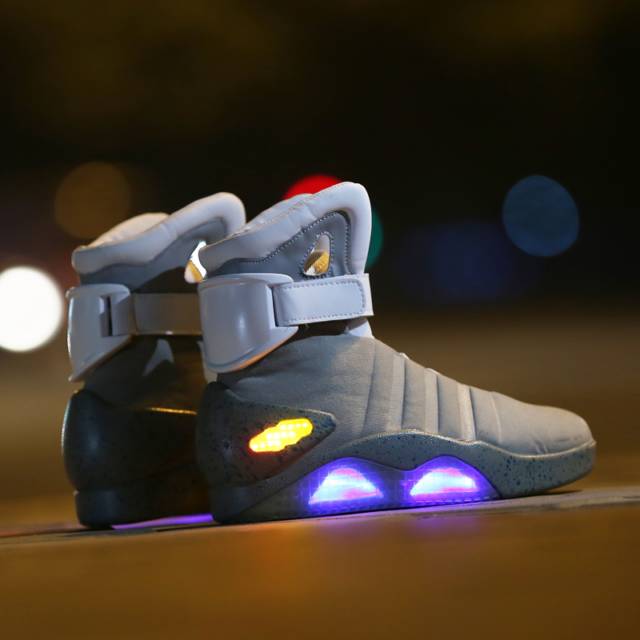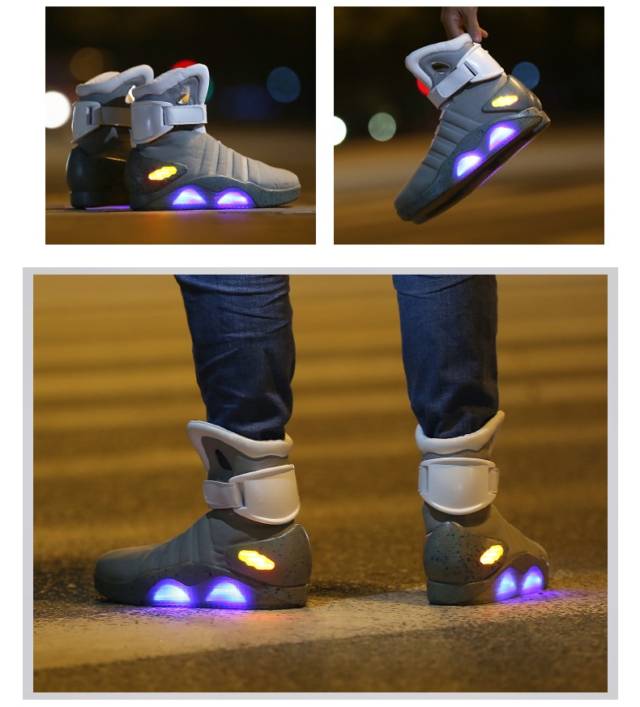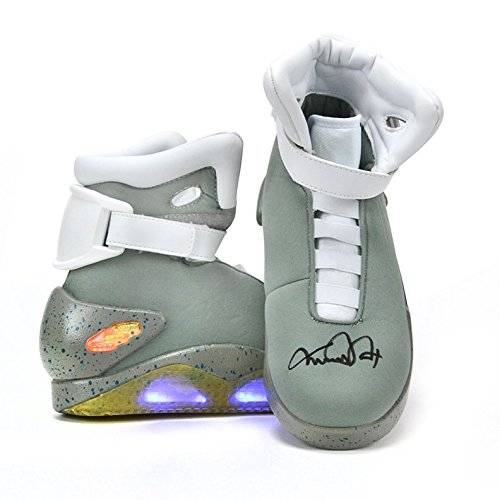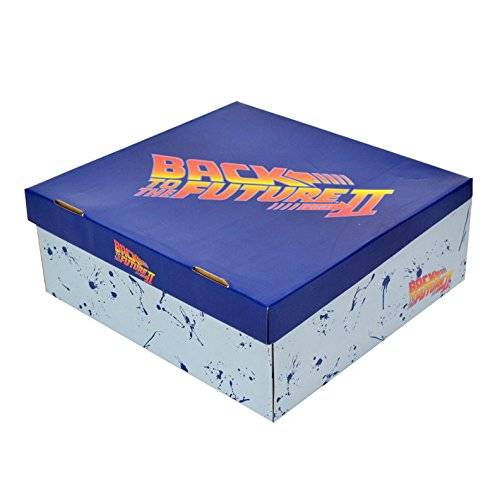 ---
If you're a fan of Back to The Future, then you'll definitely love these light up shoes. There are 2 options available if you want to get one of these cool shoes that actually light up: you can click here to get the cheaper replicas, or you can click here to get the officially licensed ones signed by Marty McFly himself. You can also get the limited edition version from Nike.
( Don't forget to check out the DeLorean iPhone Case and DeLorean Lego set as well.)
…
6
Remote Control Light Up Shoes, Leather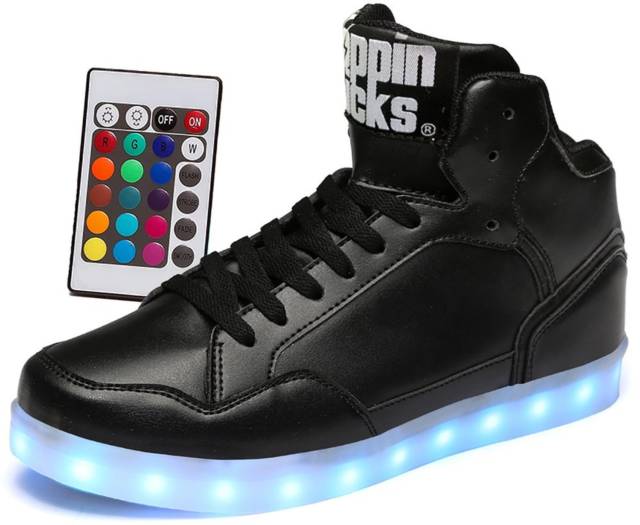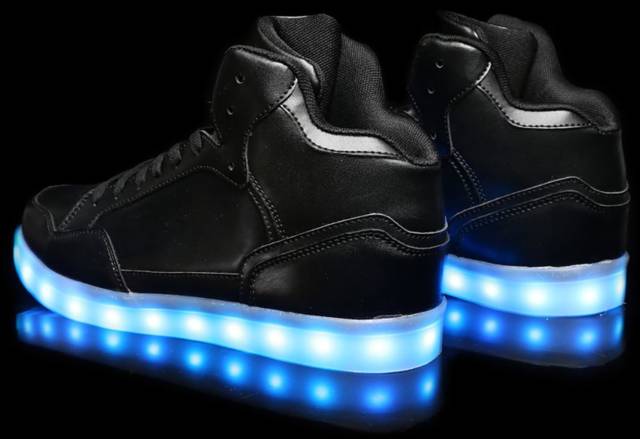 ---
If you want more fine-tuned control over your LED shoes, then you might want to grab a pair of these. These light up shoes with remote control will let you change colors at will. There's the kid version, and the adult version.
…
5
LED Night Light Up Sandals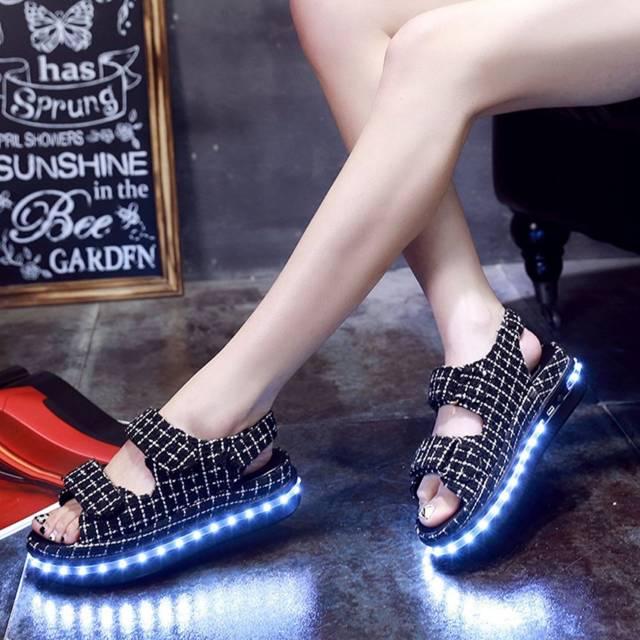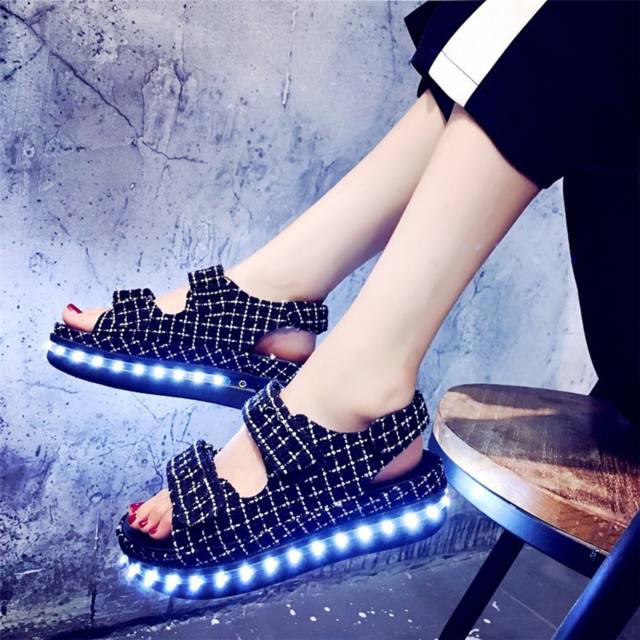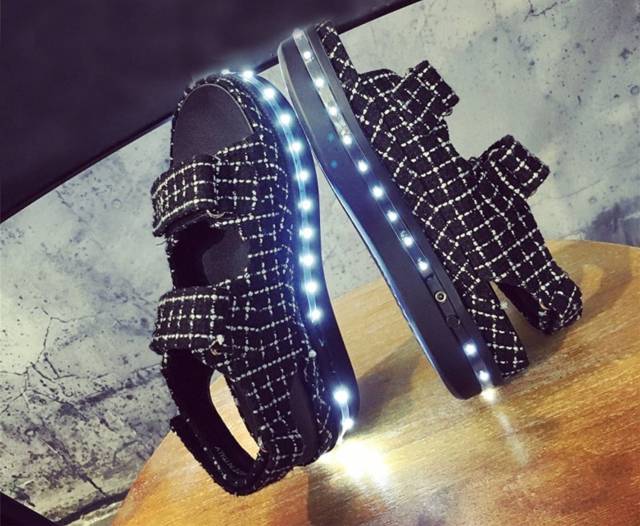 (Binnibox)
---
Sometimes, during the warmer summer months, you'd rather have a nice pair of LED Light Up Sandals. The open air design is cooling to the feet, while still keeping you safe and visible at night on the roads.