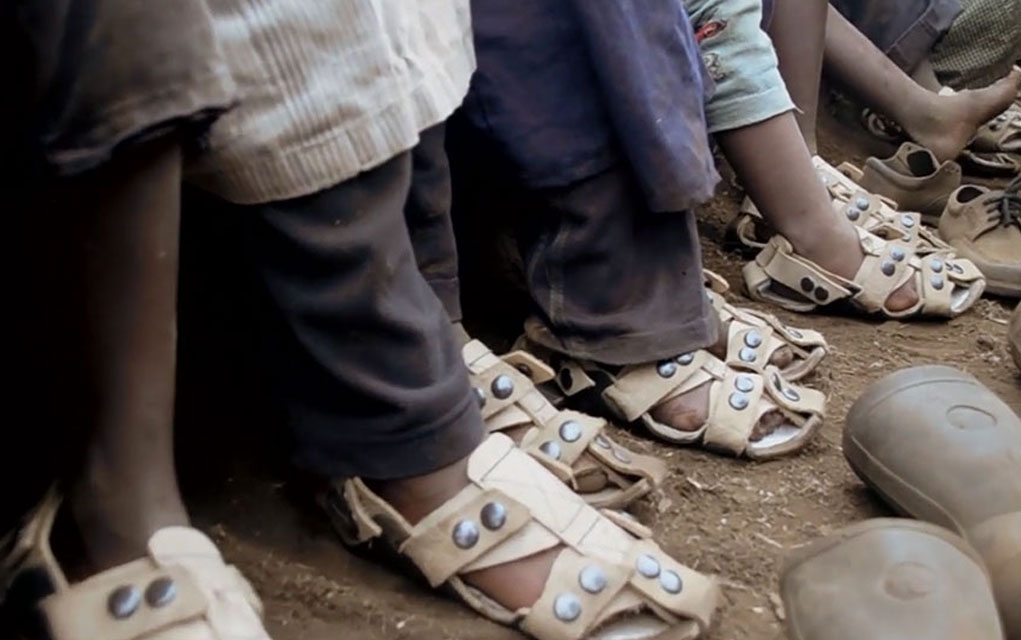 IN 2007, WHILE LIVING AND WORKING in Kenya, Kenton Lee had an epiphany. He was walking to church one day. And noticed a little girl in a white dress next to him who had shoes that were way too small for her feet.
It started with a small question in his mind. Why do these donated shoes have to get outgrown so quickly? And finally…
… an idea – "Wouldn't it be great if there was a shoe that could adjust and expand – so that kids always had a pair of shoes that fit?"
And thus, a remarkable innovation was born. It was The Shoe That Grows 5 sizes and lasts at least 5 years. Check out these creative shoes…
Kenton Lee is the founder and director of The Shoe That Grows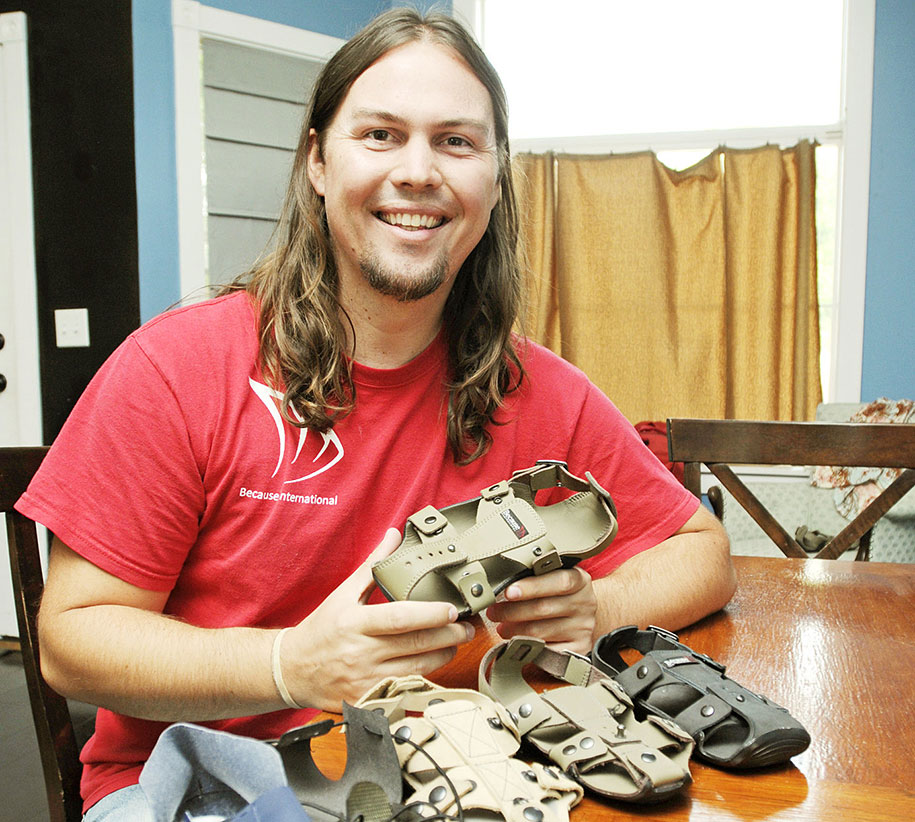 He's helping over 2 billion people worldwide who suffer…
… from soil-transmitted parasites and diseases because they don't have proper foot protection. This innovation is a better solution to help children protect their feet than just regular shoes, shoes that don't fit, or no shoes at all.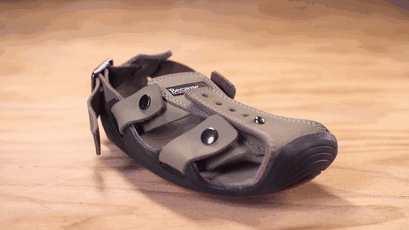 The shoe comes in two sizes: Small and Large.
Small = Grows 5 sizes – Generally fits between the ages of 5 and 9 years of age
Large = Grows 5 sizes – Generally fits between the ages of 10 and 14 years of age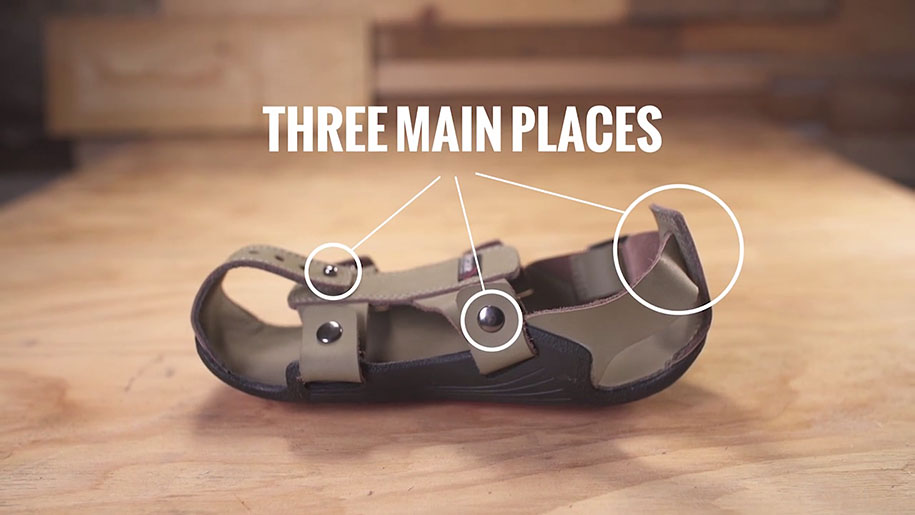 The Shoe is made of simple material – leather, rubber, and snaps.
No mechanical parts of gears to break.  Easy to clean.  Easy to use.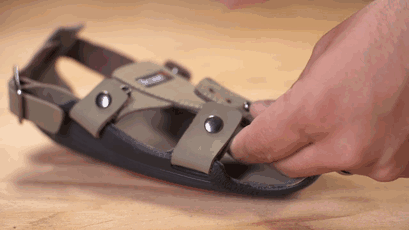 One of the best parts of this shoe is how easy it is to transport.
It compresses into itself. You can fit 50 pairs of the small size in a regular suitcase that weighs under 50 pounds. You can take 50 pairs in a suitcase on a plane. Incredible.
Why They Did It
How The Shoe Works
This is a stunning example of how creativity and innovation can easily solve an existing problem billions have when they shouldn't need to.
You can help out Dustin and his team by spreading the word about this amazingly useful invention. You can also visit The Shoe That Grows website and donate to their cause.