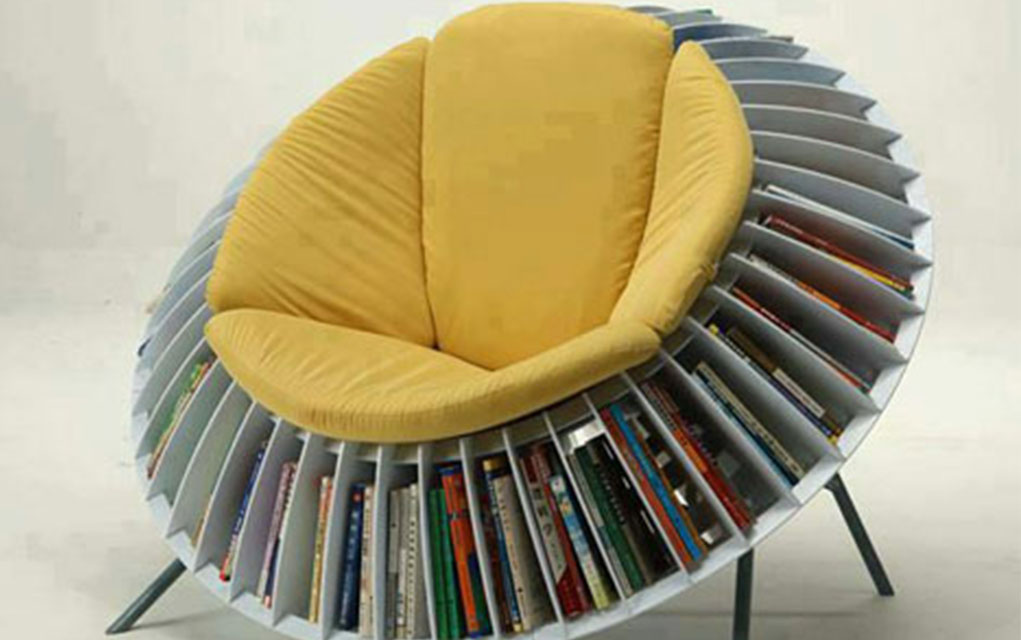 IF YOU LOVE READING A GOOD BOOK while you're sitting down, or just want something comfy that also gives a designer look as part of your home decor, the Sunflower Chair might be just the thing for you!
The Sunflower Chair, designed by He Mu and Zhang Qian from Shanghai University of Engineering Science, was the winning chair design of the 5th "Design For Sitting" Grand Prix Exhibition. The exhibition boasted the sitting design works of various famous designers and transformed sitting from being just a passive experience, to something different altogether.
Take a look at this innovative chair, and see if it's not something you'd like to sit in…
It's great and comfy for relaxing.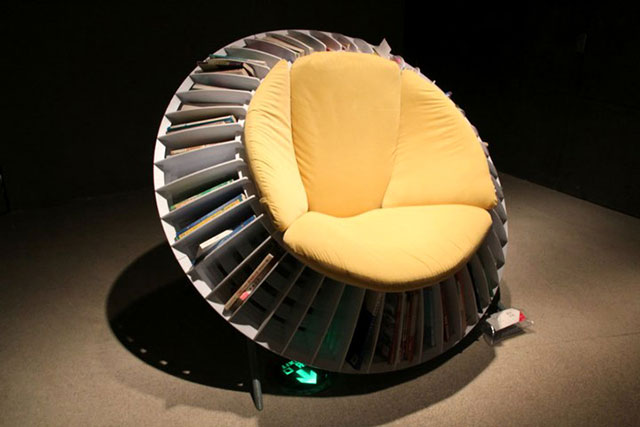 Wonderful for reading.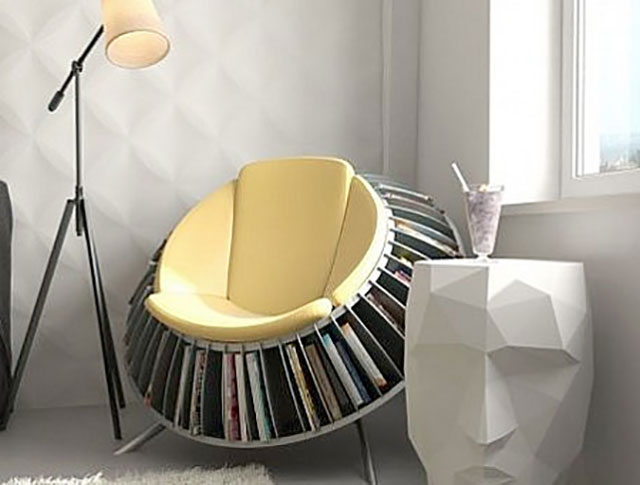 And if you just want a short rest, by all means…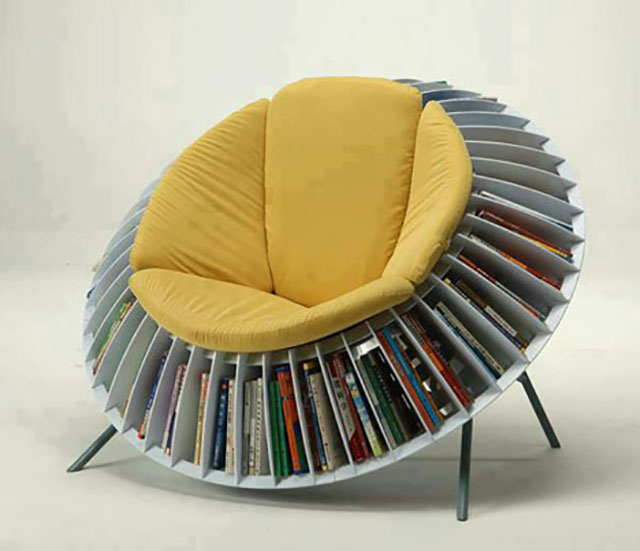 Pretty cool chair! Great for relaxing with a good book.
It also eliminates the need for a traditional bookshelf, making it even more convenient space-wise.