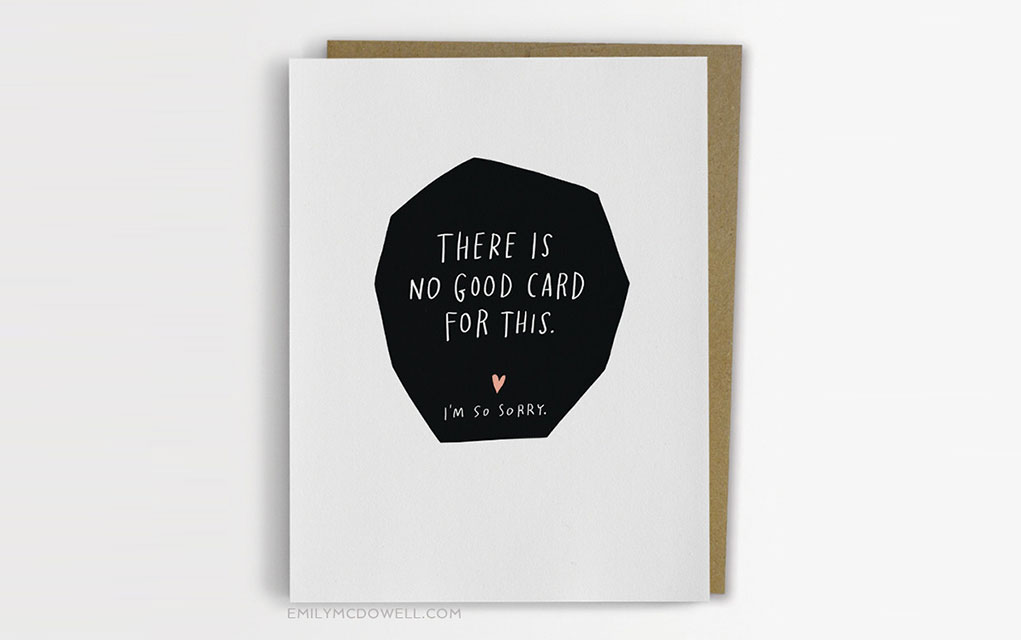 WHEN SHE WAS DIAGNOSED WITH CANCER at the age of 24, Los Angeles-based designer Emily McDowell felt that the hardest part wasn't enduring the nine months of chemo and radiation. Or being called 'sir' by Starbucks baristas.
No…
"It was the loneliness and isolation I felt when many of my close friends and family members disappeared because they didn't know what to say, or said the absolute wrong thing without realizing it."
She designed her collection of Empathy Cards so that cancer patients could get the words of encouragement that would really resonate with what they were feeling. Based on her own personal experience.
"A card resonates in a way that email and text can't. It's a personal, simple, tangible way to be present for someone struggling with illness.", she says on her website…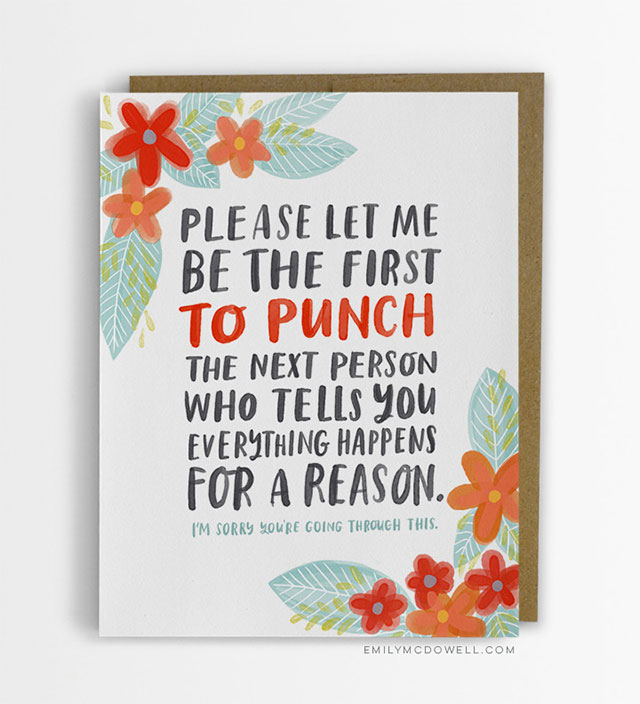 "As a result of my own experiences as a patient, friend, and caregiver, I've wanted to create this collection for a long time."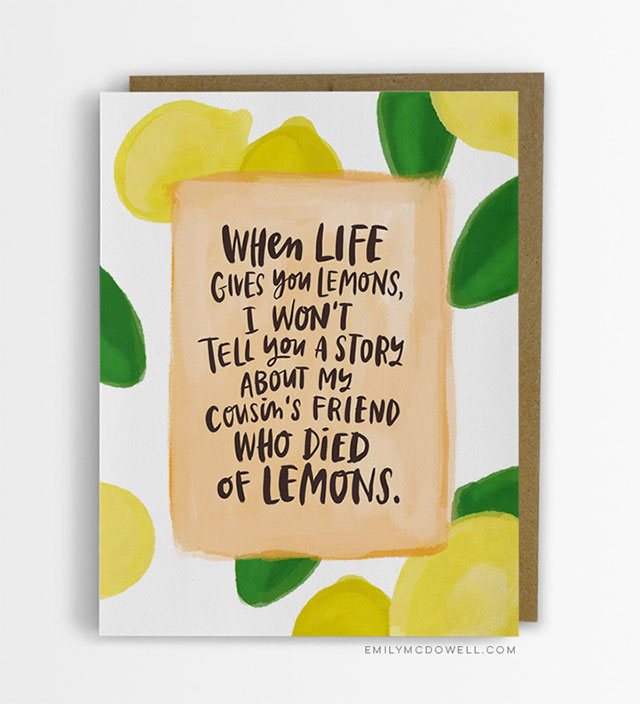 "I think Empathy Cards are the most important things I've designed so far, and they're some of my personal favorites."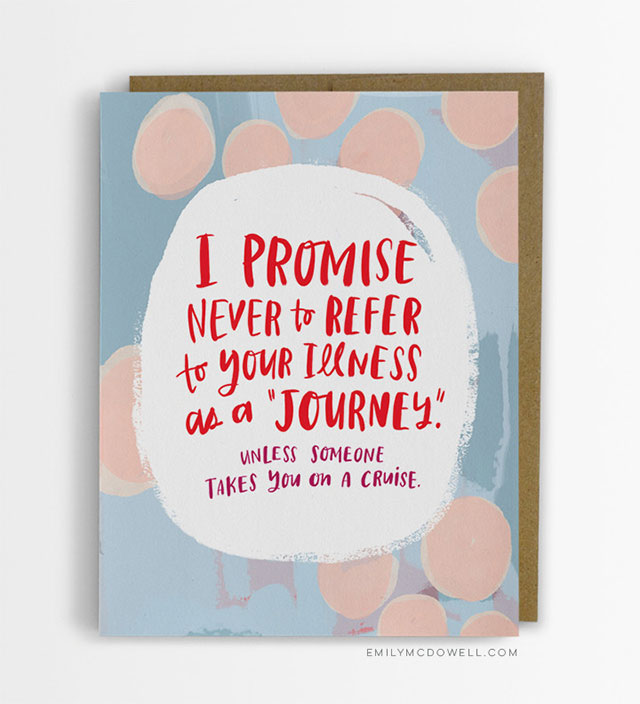 "It's not often that you look at a greeting card and think, "The world needs this," but in this case, I really believe that's true."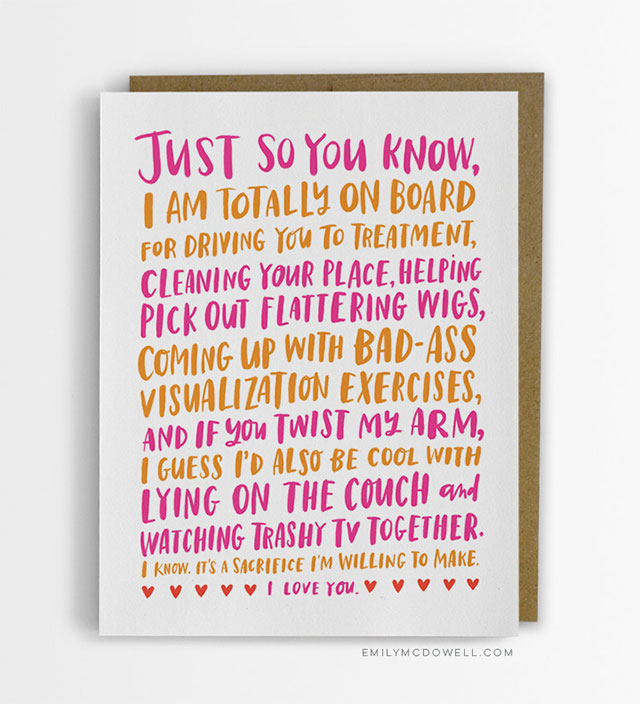 "If these resonate with you, I'd love your help in getting them out into the world."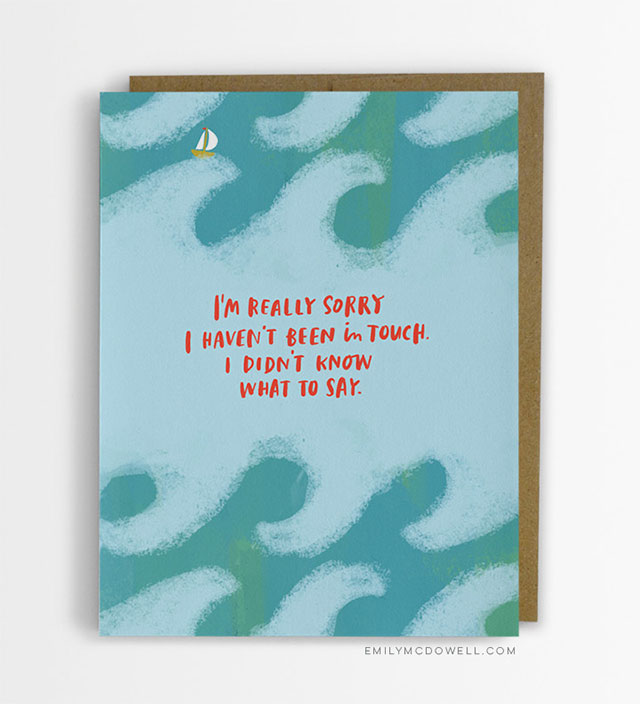 If you know someone who could use some Empathy Cards, you can check out Emily's work on her website, and get some from her shop.
It's good to know that there are card options that really resonate with what the recipients are feeling, as opposed to generic cards that don't always fit in the ways we want them to. Amazing stuff…