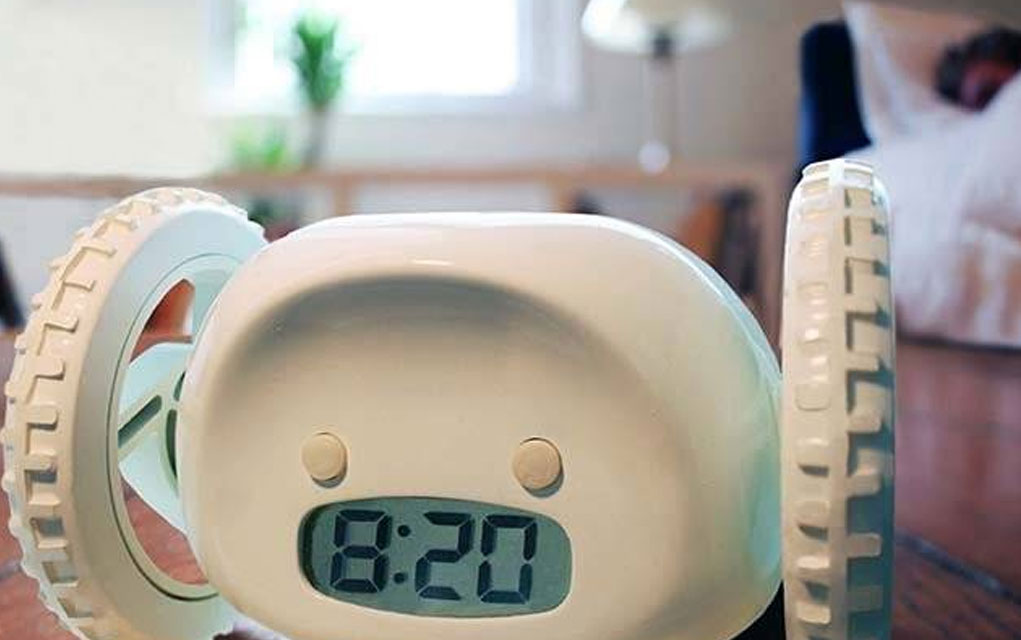 …
4
The Sonic Bomb Super Loud Alarm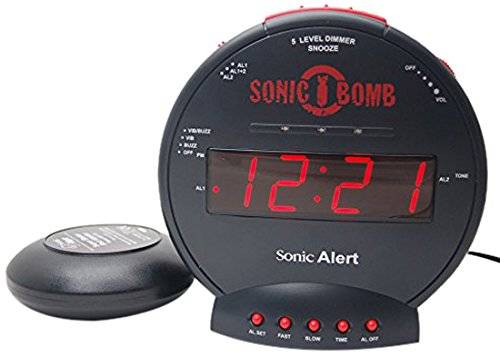 There's a reason why it's called the Sonic Bomb alarm clock. It's not just your standard alarm clock. It's one of the best selling alarm clocks ever, and… it features a super extra loud alarm that is boasted to go off as loudly as a massive 113 db, along with flashing alarm lights that will really make it seem like some massive emergency is happening here.
The key highlight though is perhaps the super-charged bed shaker that comes with the alarm clock. It'll vibrate and shake you right out of bed. A few nights of this, and you'll be immune to the feeling of earthquakes…
3
The Delicious Hot Bacon Alarm Clock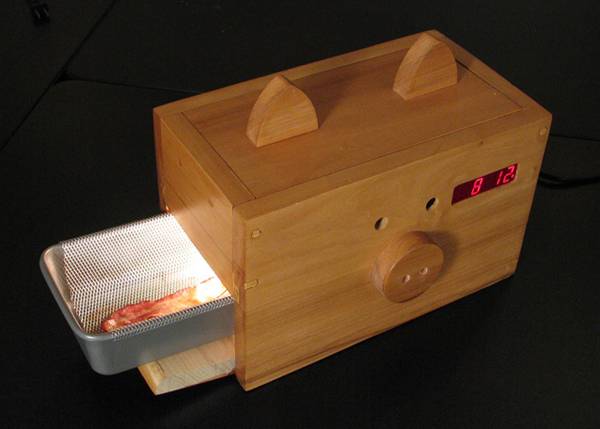 Instead of getting yourself woken up by the startling sound of an alarm (that might make you feel grumpy and somewhat out of it all day), how about some gentle but persuasive coaxing with a slab of freshly cooked bacon.
This alarm clock allows you to place a strip of pre-cooked bacon overnight within it, and when the times comes, it'll the cook the bacon for you and alert you as to when it is ready. There's no greater motivator than this!
2
The Shape Up Dumbell Alarm Clock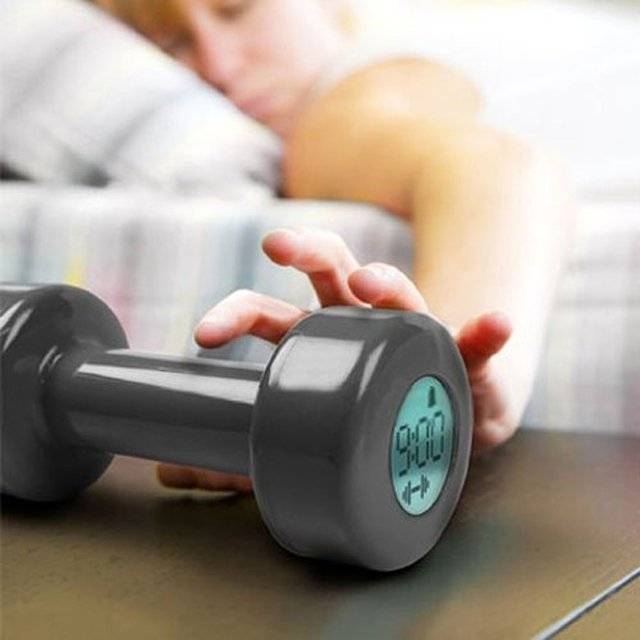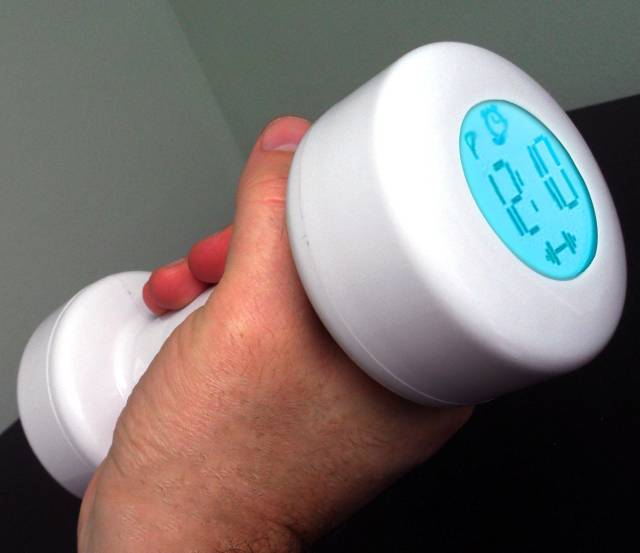 This Dumbbell Alarm Clock design will get you awake, and keep you fit and healthy all at the same time. The Shape Up Dumbbell Alarm Clock is shaped like a dumb bell. Once it starts ringing, you'll be forced to do 30 bicep reps with the dumbbell in order to get it to stop.
By the way, motion sensors inside can tell if you've actually done the reps. So… no cheating.
Stronger arms in the morning for those grueling office tasks ahead. Who needs a personal trainer when you can have an alarm clock like this. Your boss will be in awe at your muscular physique at the end of 30 days…