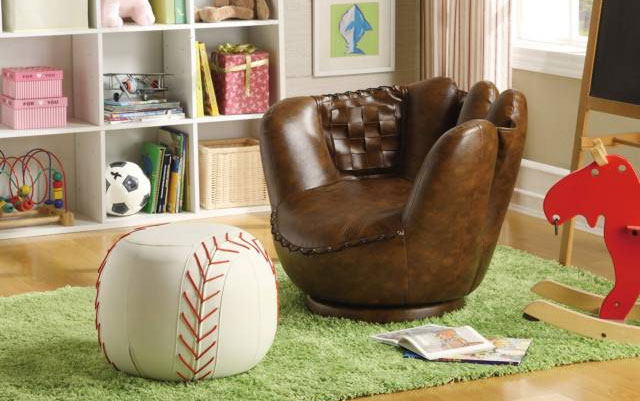 …
4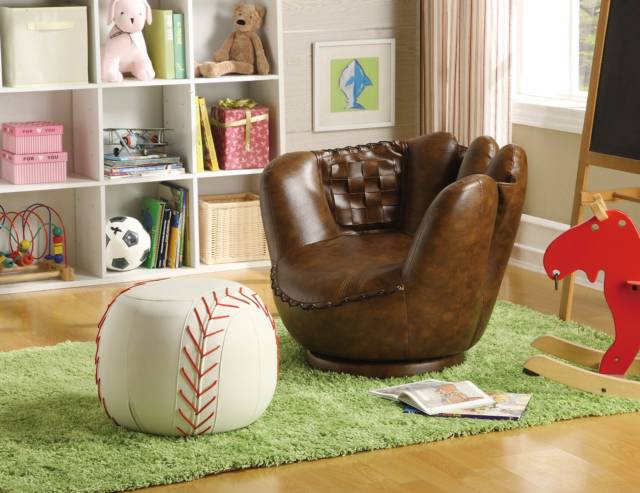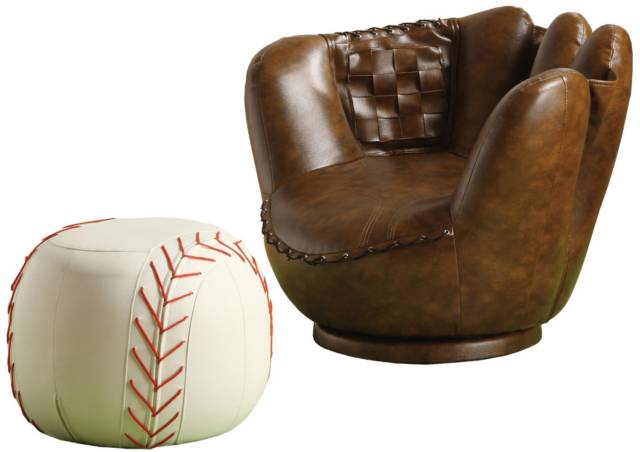 ---
For baseball fans everywhere. This funky chair looks like a catcher's glove, and comes with a matching baseball ottoman as well for added effect. The effect is even more stunning if you add it to a room with tons of baseball related paraphernalia. Click here to check out this creative chair.
…
3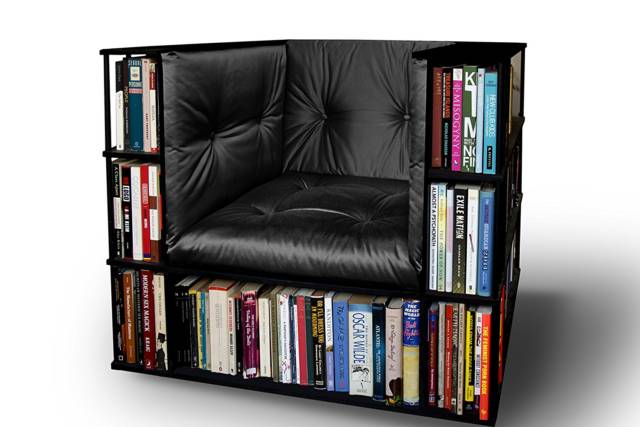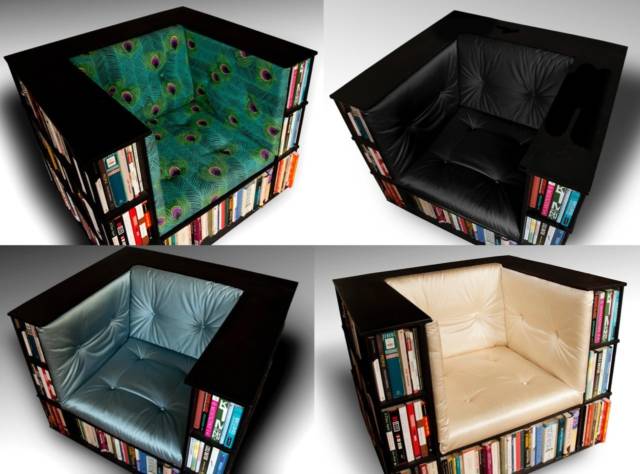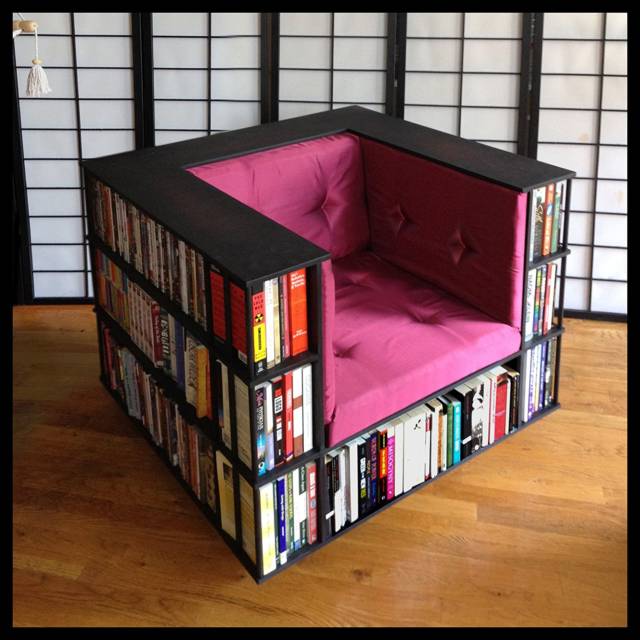 ---
This creative chair design combines two pieces of furniture into one. You no longer need a book shelf when you have this specially designed Bookcase Chair. Comes with various colors of upholstery, and allows you to have over 27 feet of shelf storage! Click here to check out this innovative chair design.
…
2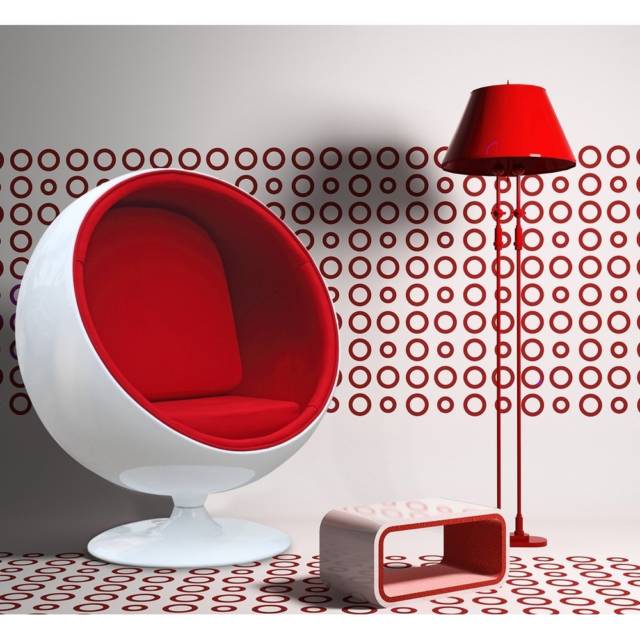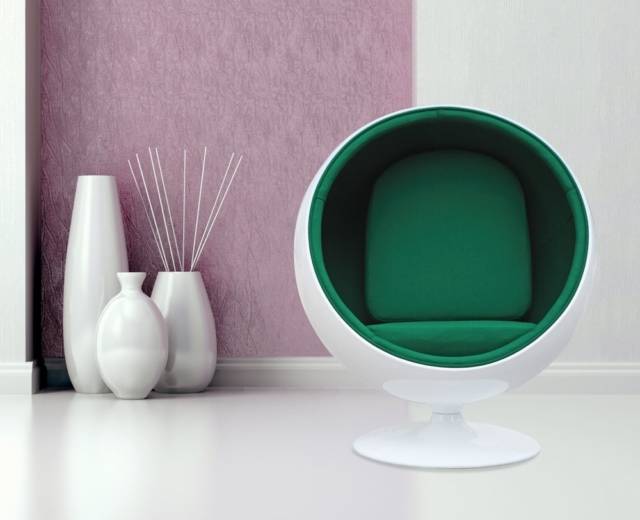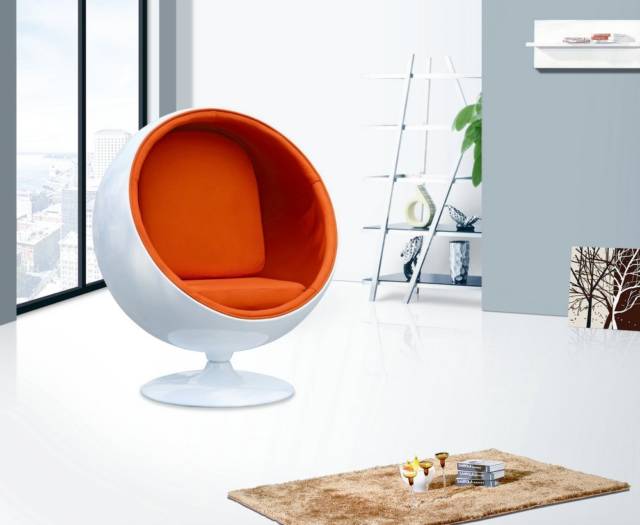 ---
After a long day's work, there's nothing better than curling up in your little egg and dozing off, dreaming of better days. The ball chair offers a modern futuristic design with a number of different colors. Click here to check out this funky chair.