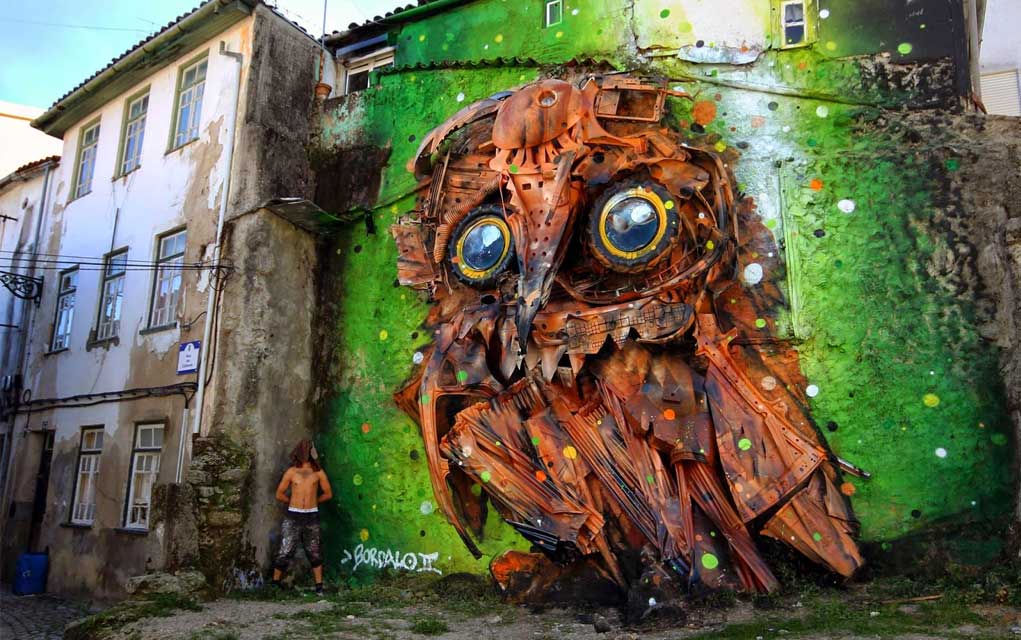 …
7
C215 (in France)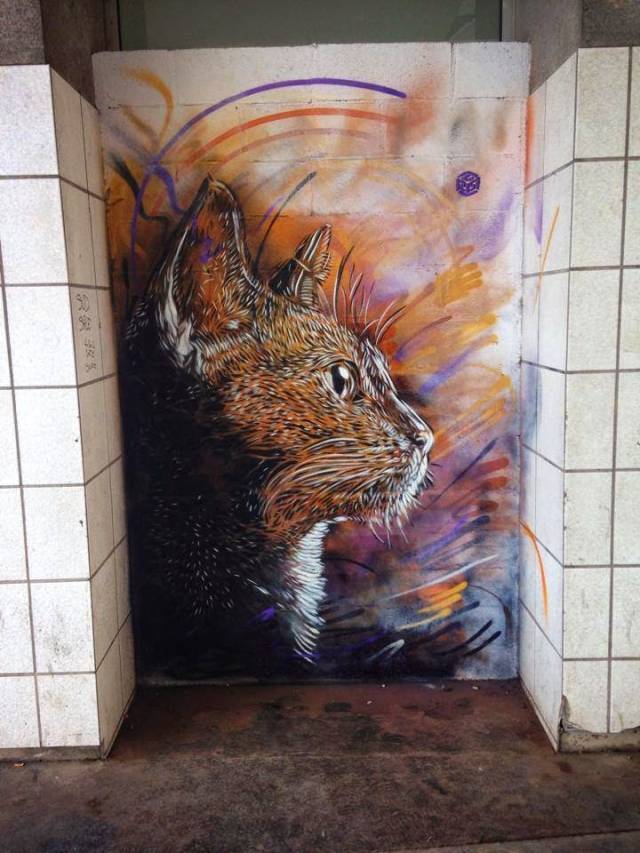 Created by artist C215 on the streets of Vitry Sur Seine, France.
6
Strøk (in Italy)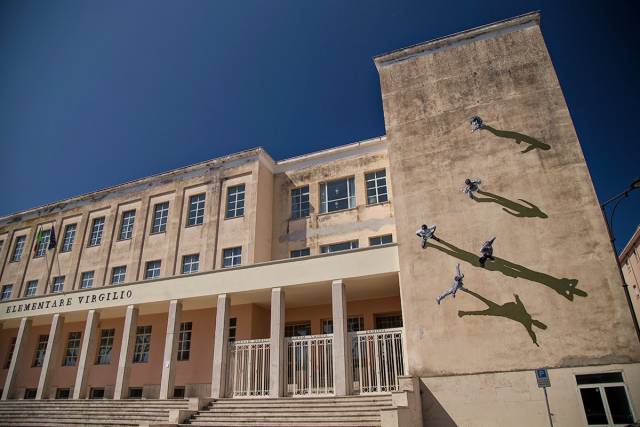 In participation for the Memorie Urbane Street Art Festival in Terracina, Italy, artist Anders Gjennestad aka Strøk created this photorealistic piece, giving the impression of people walking down the side of the building. It features his signature depth, and complex details.
5
Etam Cru (in Rome)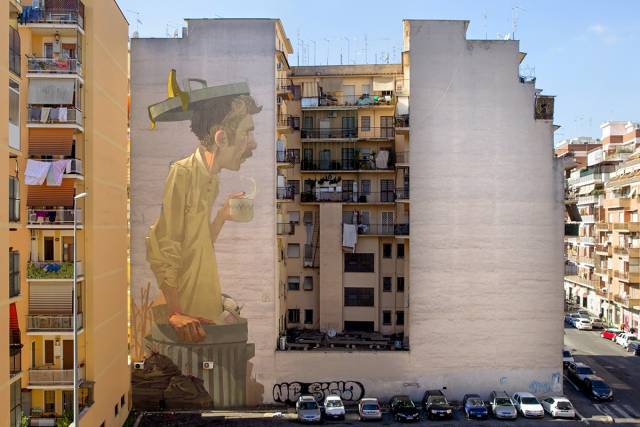 The work of Polish artistic duo Sainer and Bezt from Etam Cru, this large mural presented on an 8 story building was done without background, basing it on the building's texture and color. The image blends with the surrounding, and can be considered as a comment towards the economic situation in Europe.