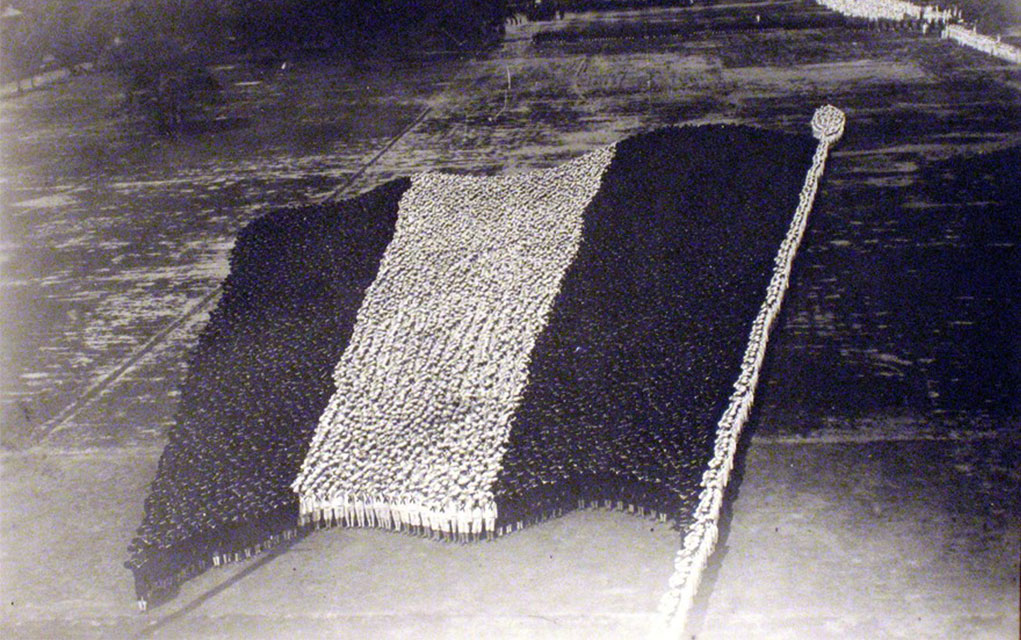 IN 1917, THE UNITED STATES would enter World War I. It was a time of great confusion and unrest. In order to bolster national support, Arthur Mole, John Thomas, E.O. Goldbeck, and others created a series of elaborate photographs.
These pieces displayed signs of "living insignia", in attempts to recover national identity. And they were made up of military formations of tens of thousands of strategically-dressed soldiers, reservists and other military members.
Look closely, and you can see the 30,000 soldiers that form this.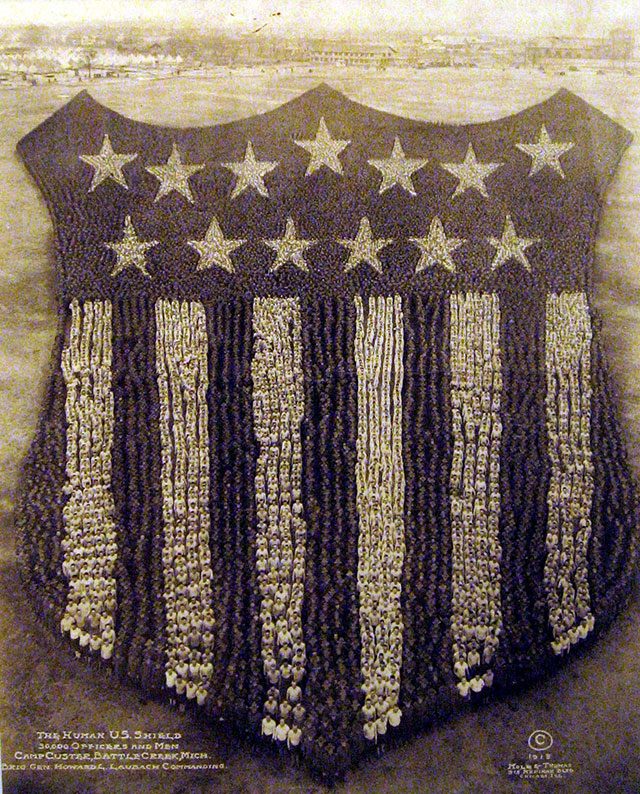 Here's a close-up shot to give you a better view.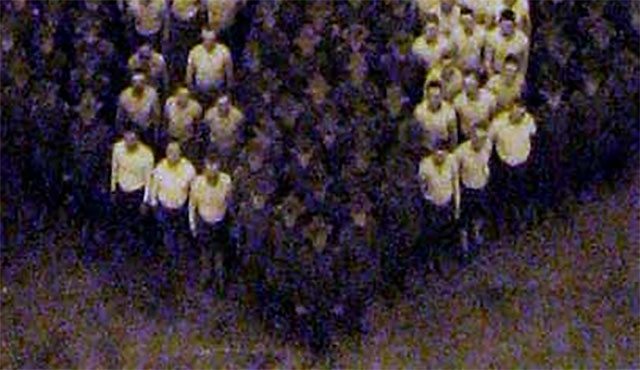 Arthur Mole was notably famous for these "living photographs".
His partner during the project was John D. Thomas.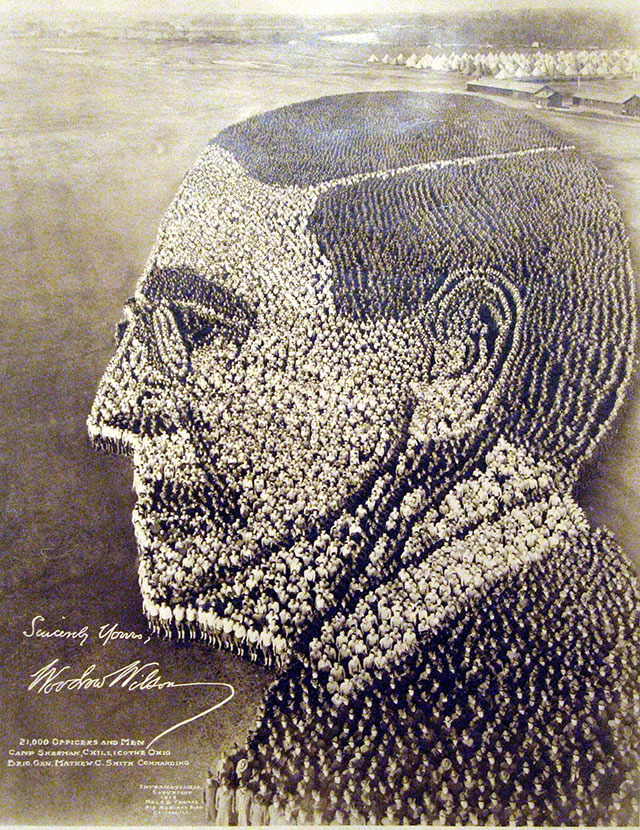 It took them a week of preparation…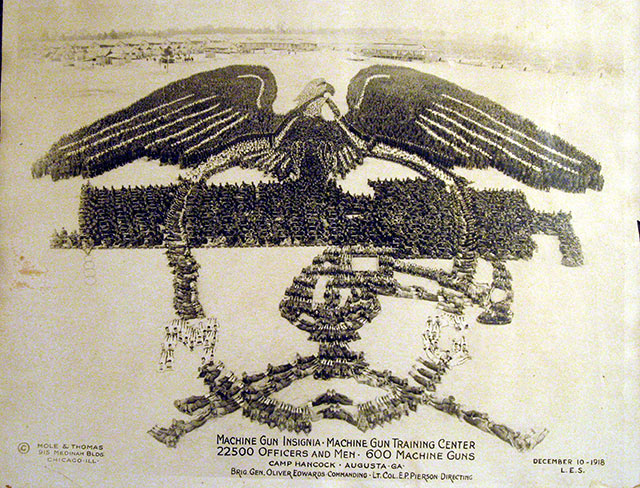 And hours to actually position the formations.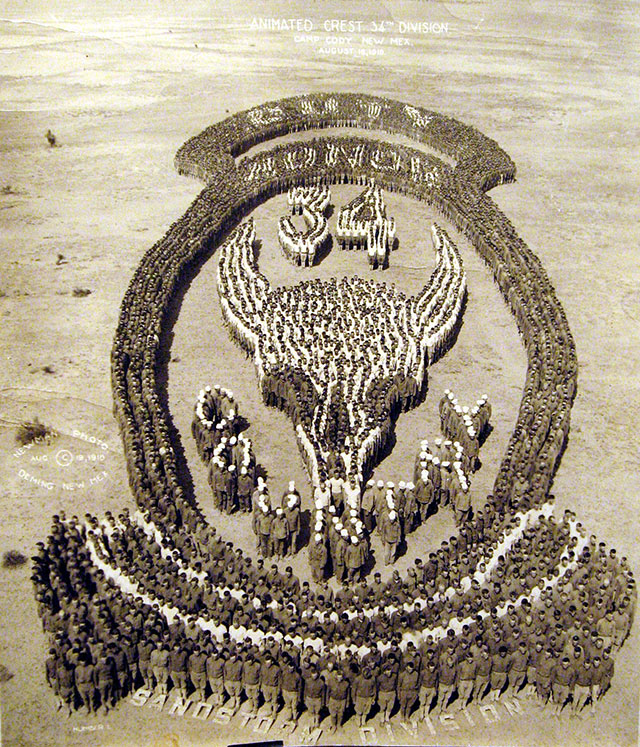 Because of the extreme numbers…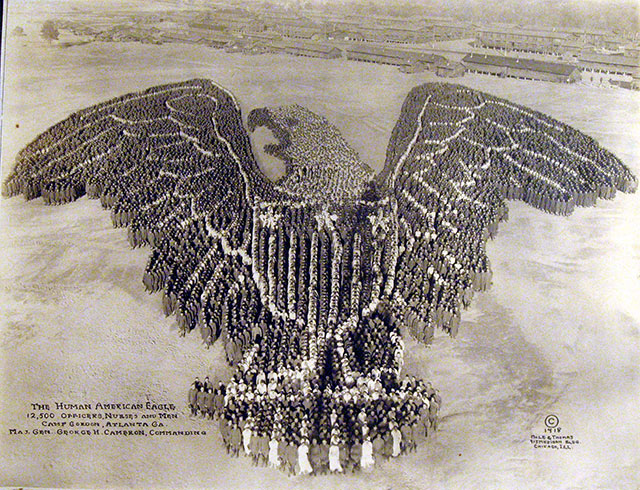 They had to rely on lines of perspective over a hundred meters.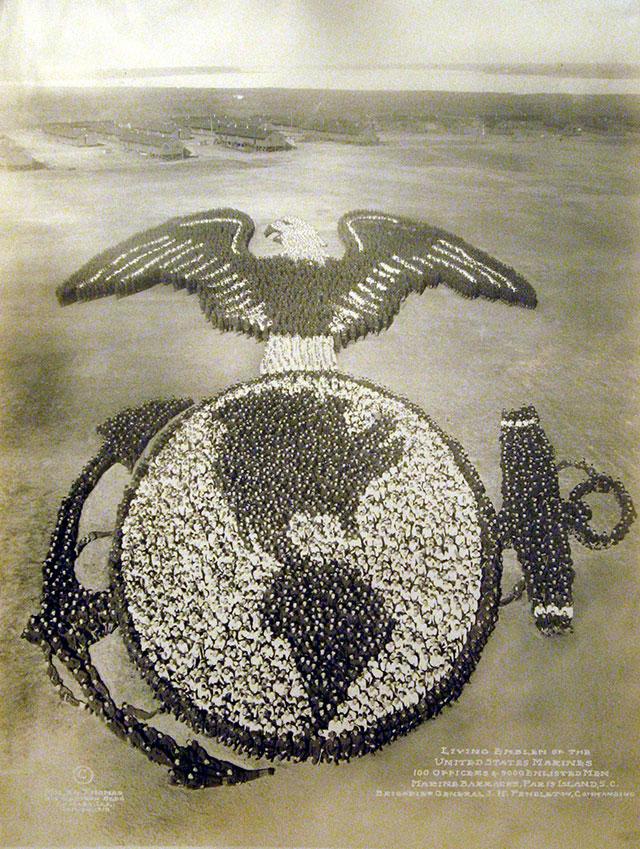 Mole would stand on his viewing tower…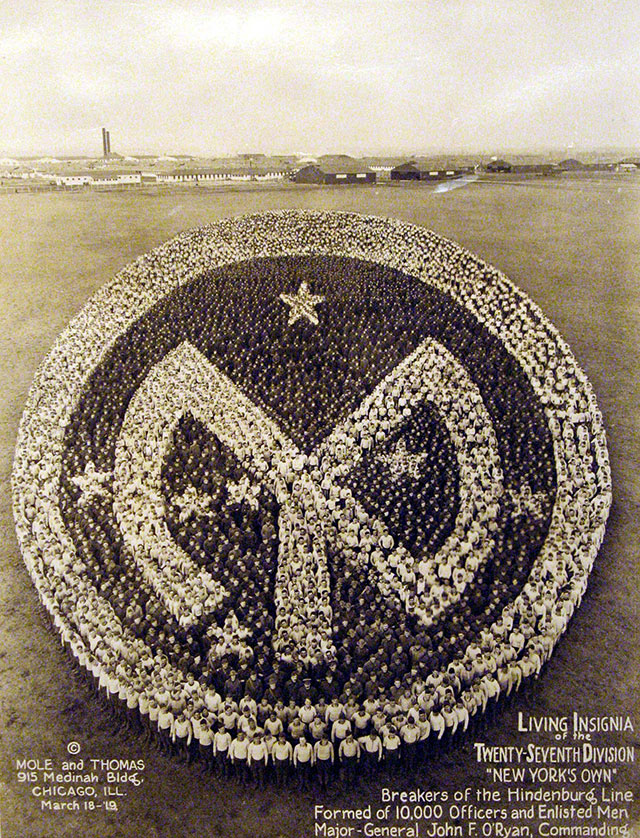 … and shout into a megaphone.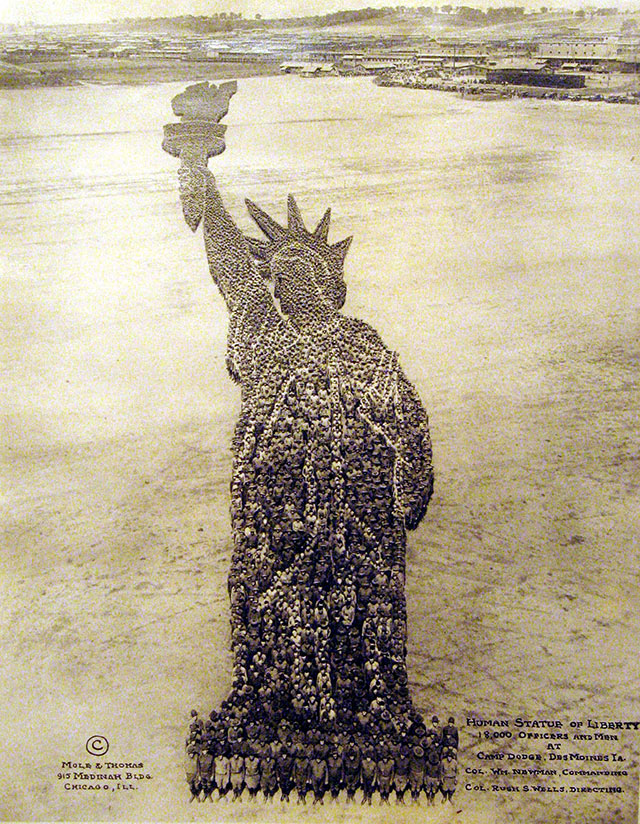 Or use a long white flag to arrange everyone into position.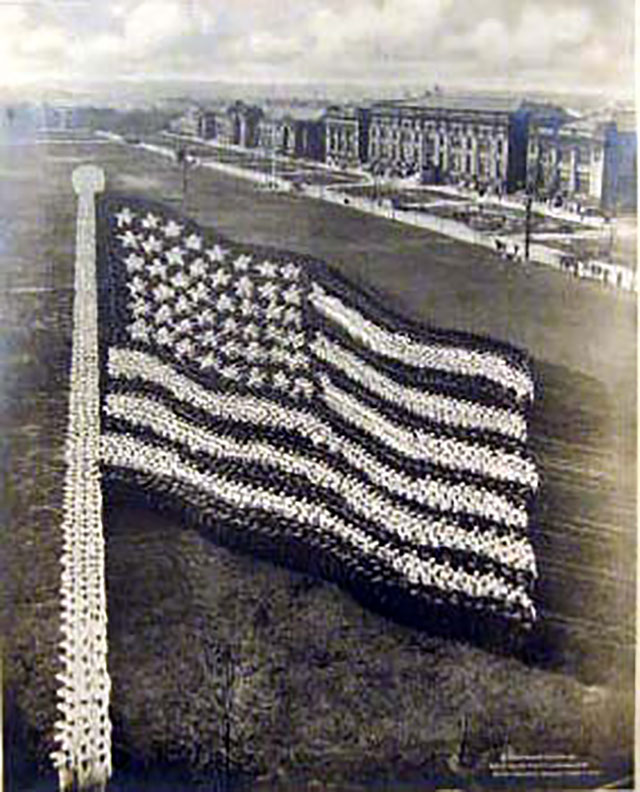 The Liberty Bell required 25,000 people to form.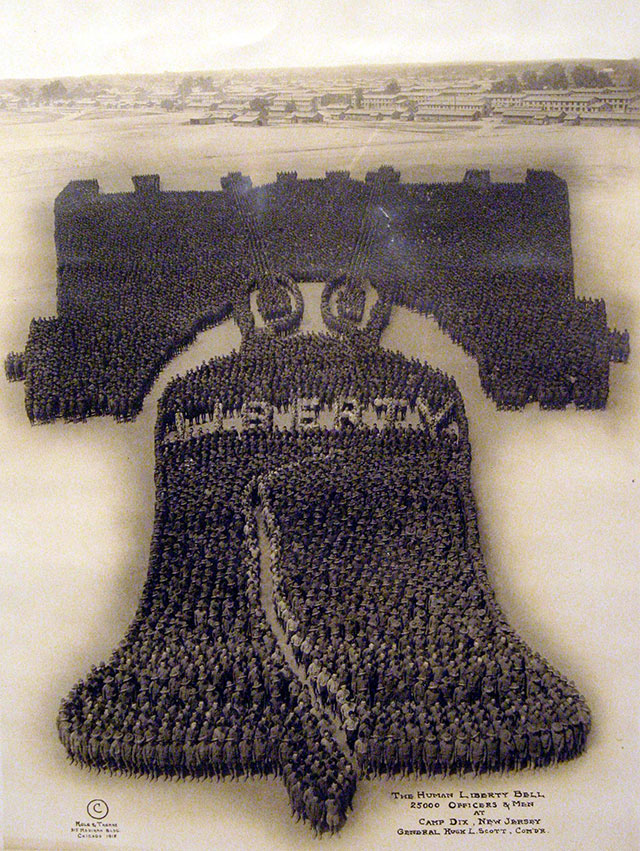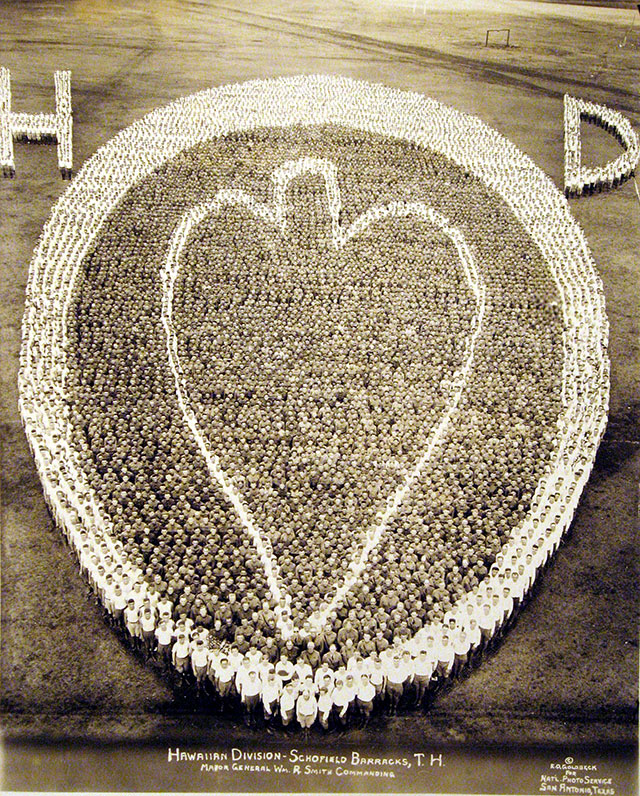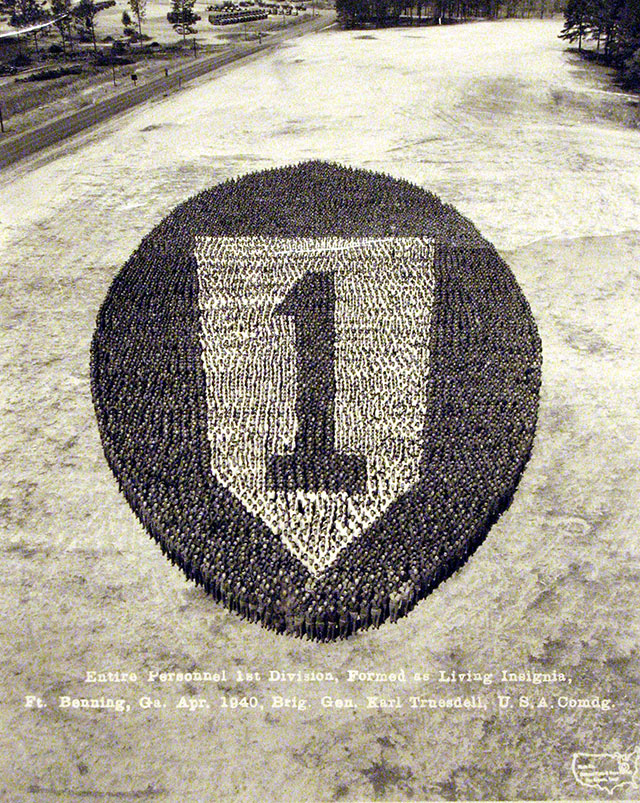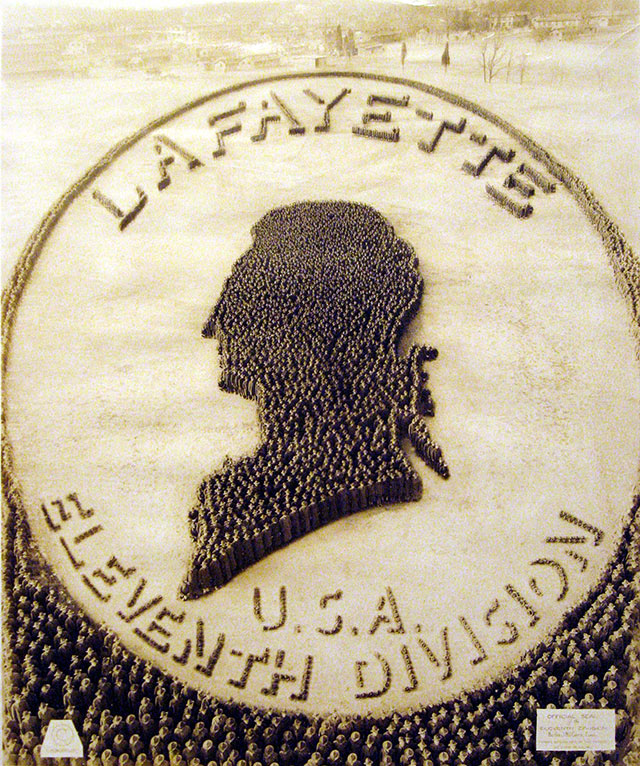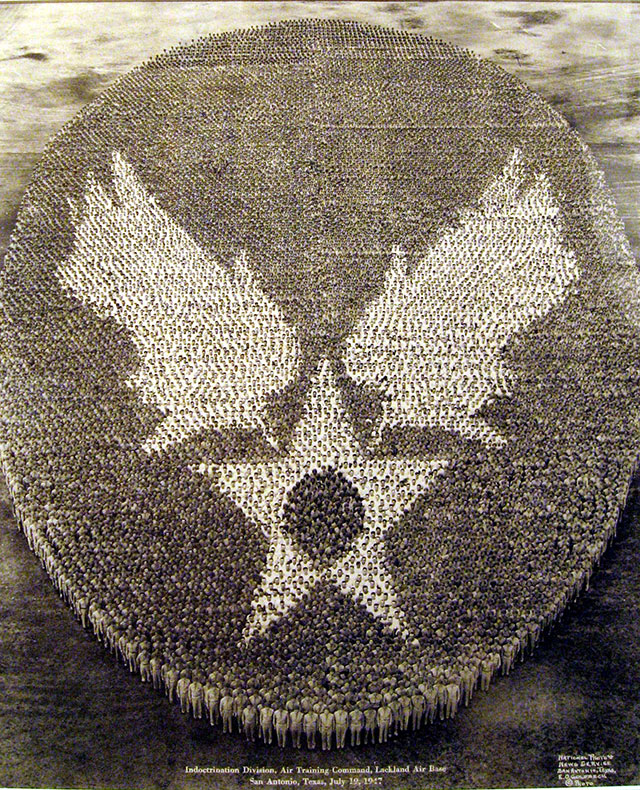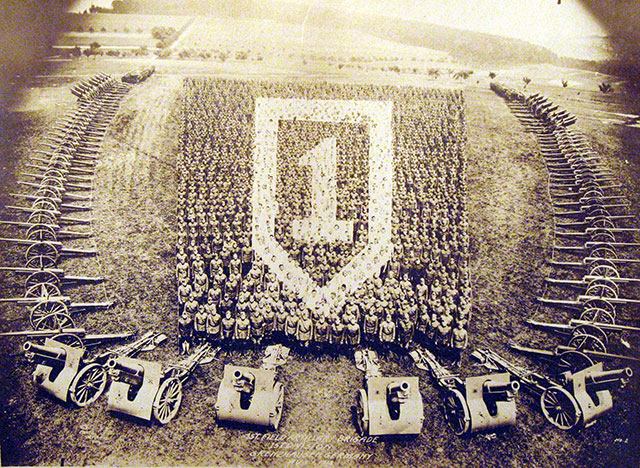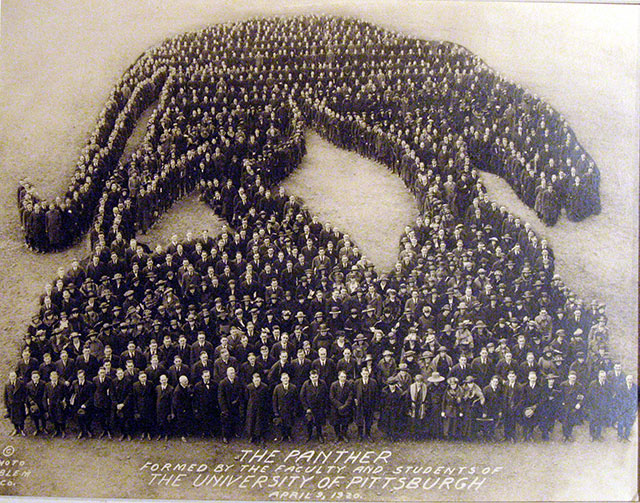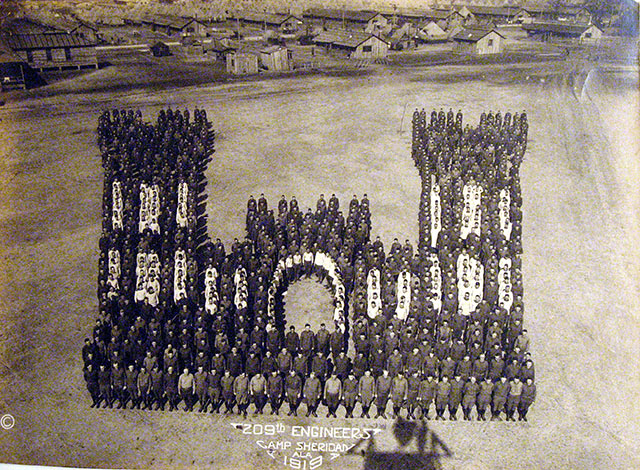 These living photographs are certainly incredible, and would doubtless inspire millions during times of war. The amount of planning and effort required to make just a single one of these is equally amazing.