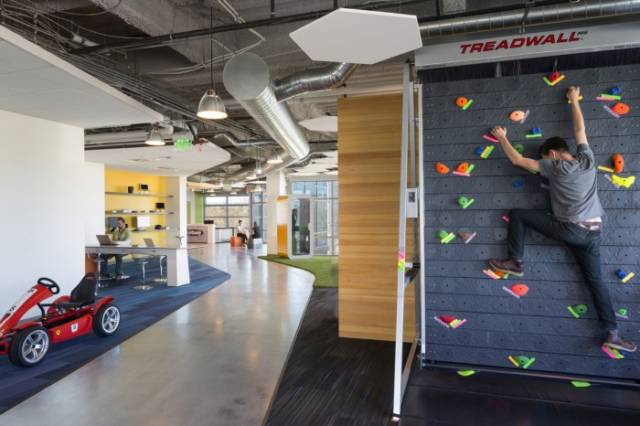 …
7
Hanging Around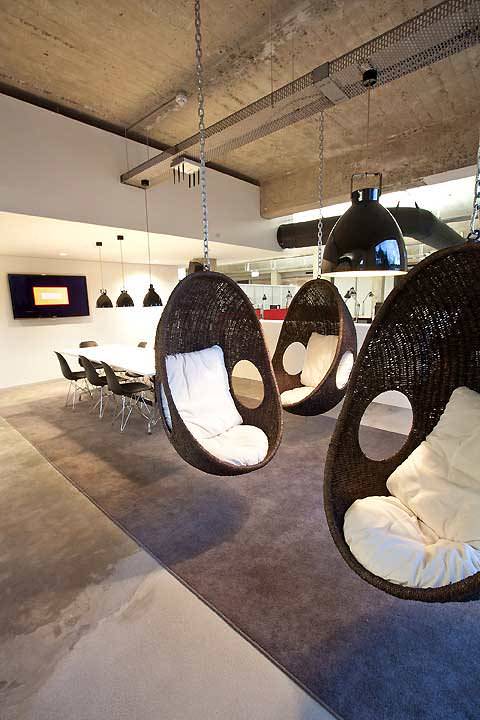 ---
What better way to take a short break from your work and recharge than by sitting in a swinging egg chair, hanging from the center of the room. It's fun and relaxing to sit in, and makes your office space look so much more innovative. Click here for more funky chair ideas.
---
RELATED ITEM: Swinging Egg Chair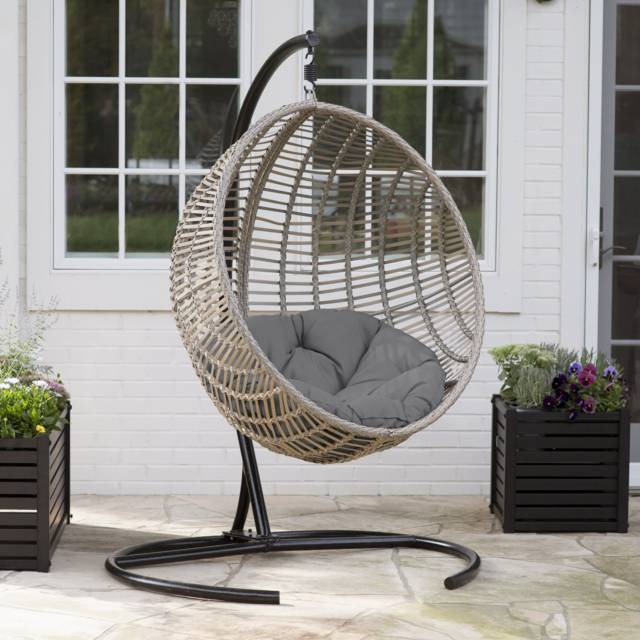 …
6
Who Needs Tables?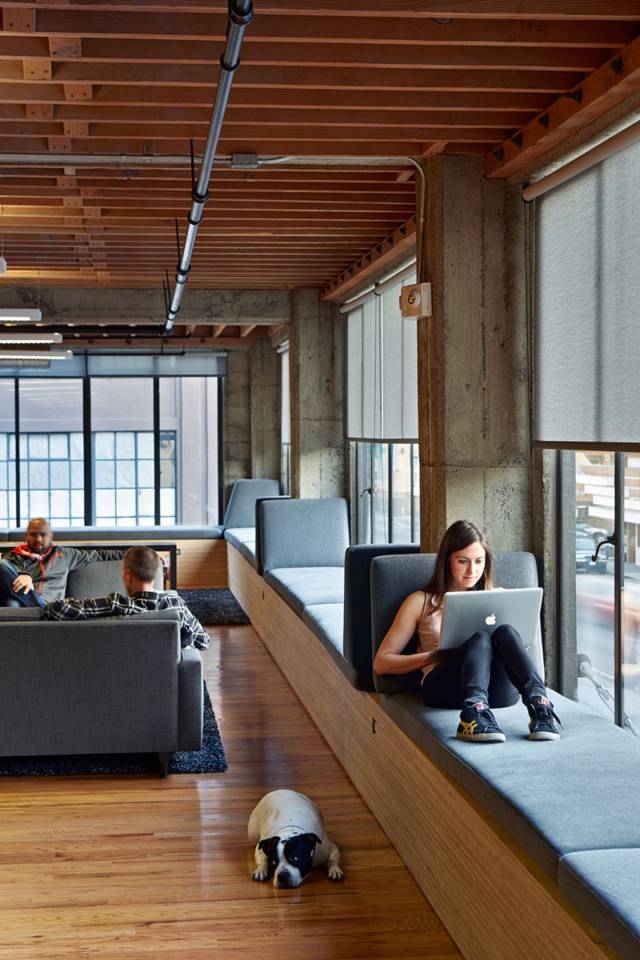 ---
So I guess this is how the modern day working space is looking like. There are no tables. Just a series of well-placed cushions, on top of a line of wooden pallets against the wall. Great when you need a change of pace after wracking your brain against that seemingly insurmountable problem.
---
RELATED ITEM: Memory Foam Cushion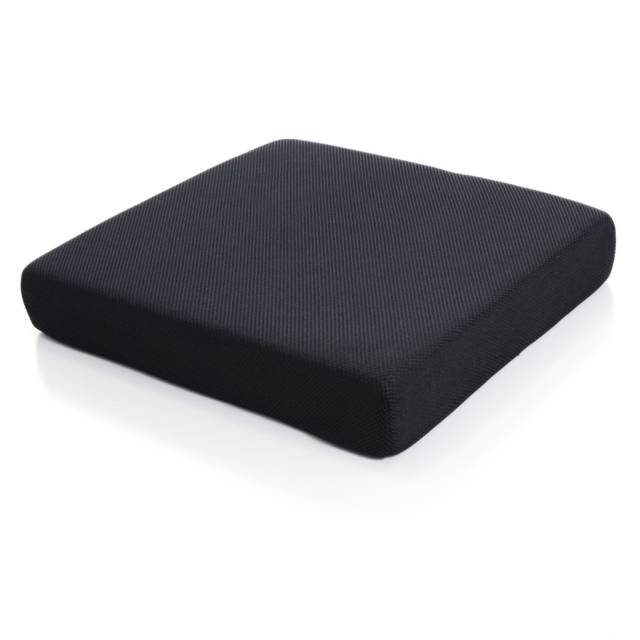 …
5
Pixel Sticky Notes Wallpaper

---
A cheap and easy way to decorate your office wall, while making a statement about your company's creativity, is by using cool sticky notes. Tons and tons of sticky notes. Get some that are a few hues and shades apart, and watch your wall stick out like a fairy in the moonlight. Oh, and you'll be able to take notes anytime too.
---
RELATED ITEM: Colored Sticky Notes