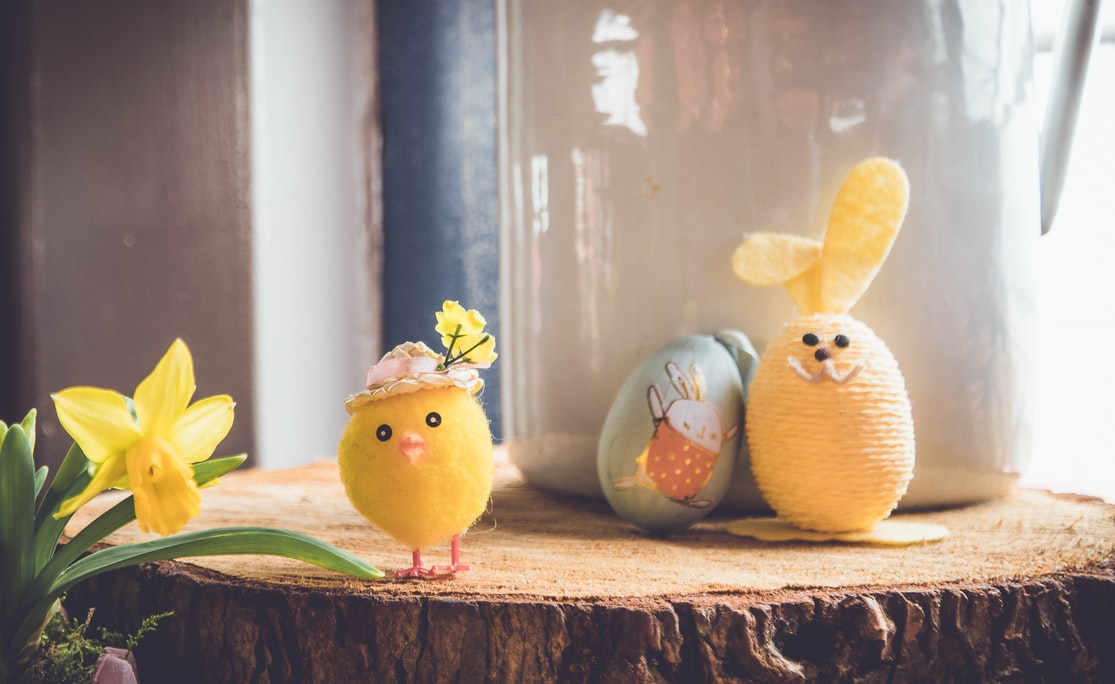 [Click Here To Go Back To Page 1]
…
D
Spring Dining Table Centerpiece Ideas
[76] Rustic and timeless as the French countryside itself, these purple faux silk flowers with stems – in white box pots – provide effortless, elegant, contemporary spring country decor for your home..
---
[77] The set includes 3 adorned glass votive holders on a wooden plate with stones..
---
[78] Add spring charm to your Easter home decorations with this adorable Bunny Figurine. These Bunny Figurine look perfect next to your favorite Easter decorations..
---
[79] Featuring a unique bonsai style design with adjustable branches and a natural tree shape, this 18" LED cherry tree light is embellished with 48 LED crystal-like cherry blossom petals that look stunningly elegant on your dining table when lit on a spring night..
---
[80] Light a candle to celebrate the arrival of spring! And there's no better place to do it than the center of this beautiful rose candelabrum..
---
[81] These lifelike artificial lavender sprigs from Butterfly Craze offer the lushness of nature's beauty without the worry of upkeep..
---
[82] This candle holder features a bird resting on a tree branch, with candle lit in the nest, gives you a touch of peace and serenity on a lovely spring night..
---
[83] Lovely silhouette design metal tray with tulips in a field; perfect kitchen gift for a gardener or flower theme..
---
[84] Full and soft petals, vivid realistic and lifelike, looked more natural and beautiful, perfect for wedding decoration, table arrangement or elegant home decoration..
---
[85] This artificial hydrangea silk flower heads are made of high quality silk material, and the stems are iron wire wrapped with durable plastic.
---
[86] ifferent natural touch faux succulents personalize the way your cement planter box looks with your arranging style. Lifelike and realistic flowers, bring your space more spring..
---
[87] 3 pack of gardenia bunch,1 bunch of greenery stems,1 ceramic vase..
---
[88] Petite daisy flowers in yellow, orange and white are set with green grass, in concrete-colored pots. Colorful flowers pair with rustic white-painted wood box, which is perfect for filling any space with spring happiness..
---
[89] This rustic table decor is a soft and gorgeous color toned mason jars Centerpiece! Perfect for organizing your dining room counter table or adding rustic style to your room..
---
[90] The silk peony flowers have 2 packs in package, each pack has 7 stems with silk soft hydrangea, peonies, carnations, several flower bubbles, plastic grass and bushy leaves that will be full-looking after simple arrangement..
---
[91] Handmade, with an elegant design and beautiful flower arrangements, this mason jar centerpiece for table is a must-have that completes any home spring décor..
---
[92] Peonies bringing spring. Elevating the Space with the right Accent Colors. Perfect Accent Decorative Home Décor Product..
---
[93] This solar lantern is illuminated by a warm white LED Flickering flameless candles, which creates warm spring glow..
---
[94] Add some brightness to your spring with decorative sunflowers for your dining tables..
---
…
E
Spring Candles & Lighting Décor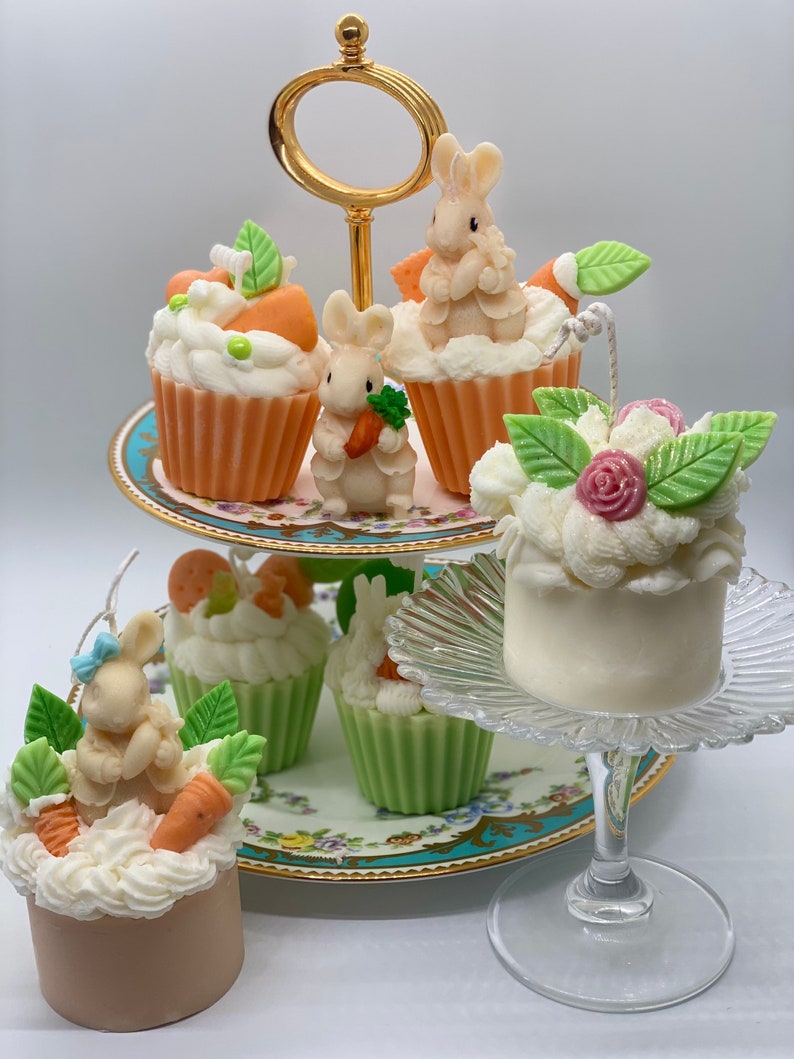 [95] Beautiful spring cupcake candles for spring and easter. Scented with vanilla for a lovely cake fragrance..
---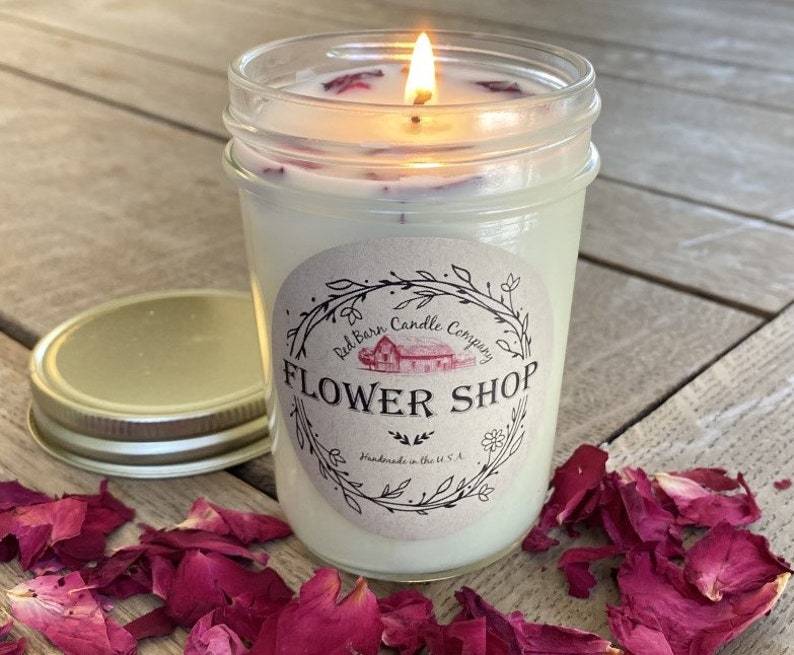 [96] Each candle is hand poured in small batches using all-natural essential oils and the purest quality fragrances. Instead of adding toxic dyes for color, they display their beautiful candles with real dried flowers, herbs, or fruits..
---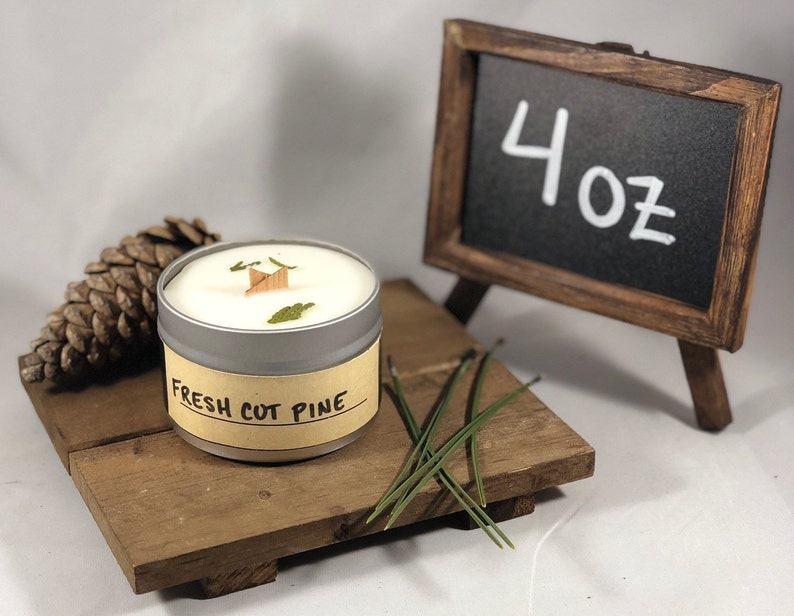 [97] Wood wick, Douglas Fir / fresh cut pine scented soy candle in a tin container with matching lid. Each candle is meticulously finished off with a sprinkle of true Oregon pine needles, giving it a touch of unique, extra detail..
---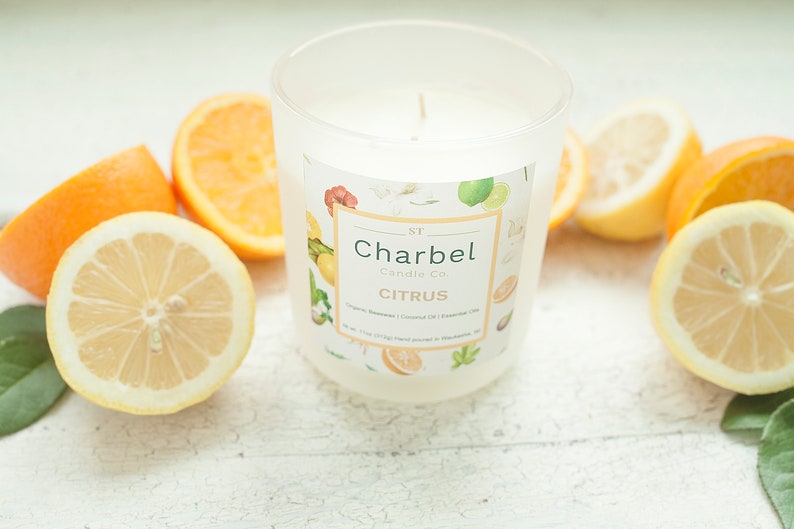 [98] Each St.Charbel candle is made with a beeswax and coconut oil combination, resulting in a creamy luxurious wax that is long burning (45-60 hours)..
---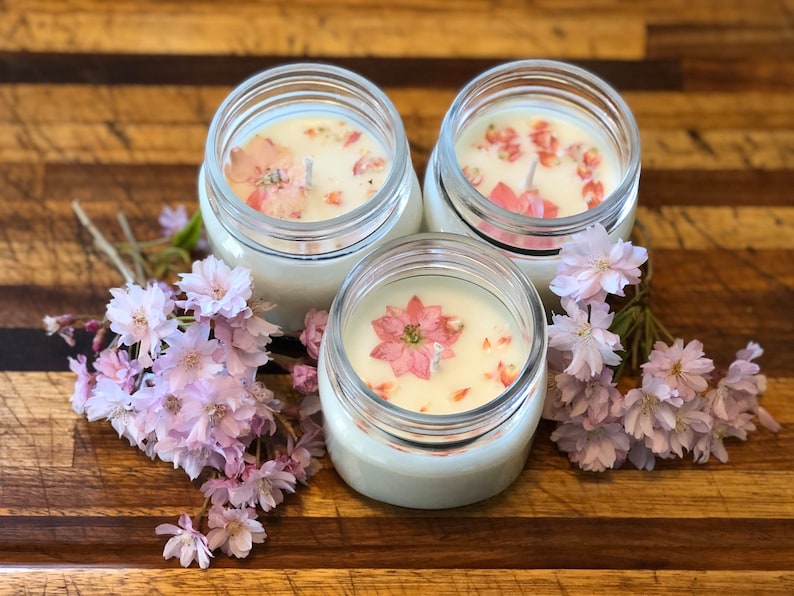 [99] Japanese Cherry Blossom is a fresh take on a classic spring candle. Blooming cherry blossoms are infused with magnolia and rose, while subtle hints of cherry, tonka bean, and sandalwood add depth to this ozonic and airy candle..
---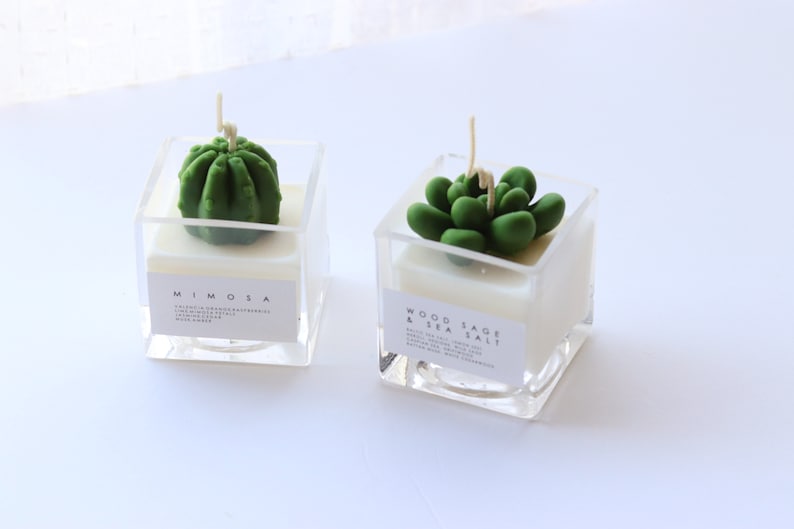 [100] Succulent and cactus candles for a very unique spring decor..
---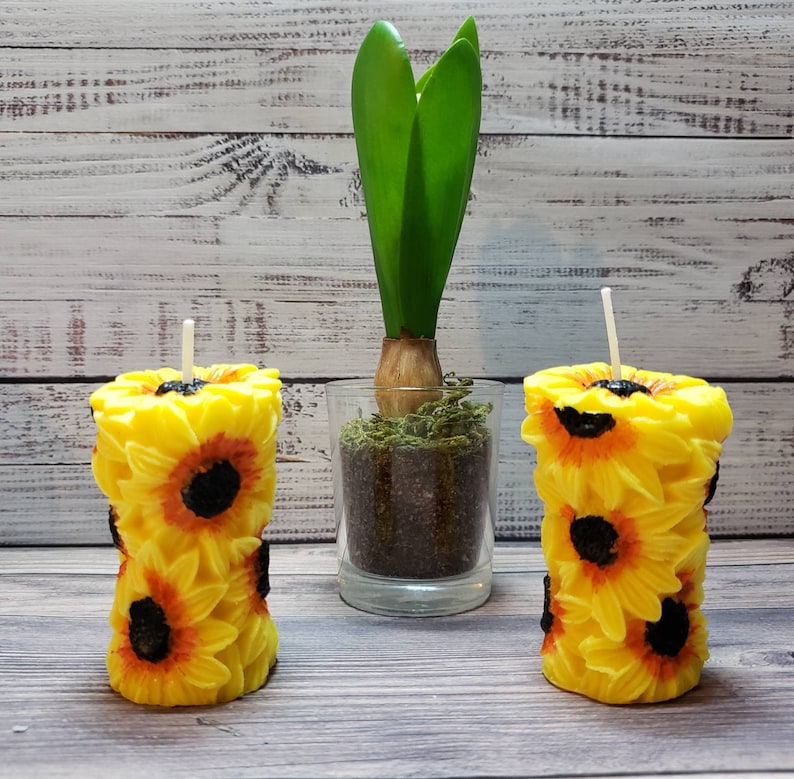 [101] These cute (3″ Tall 1.5″ Wide) sunflower pillar candles are perfect to brighten up any room..
---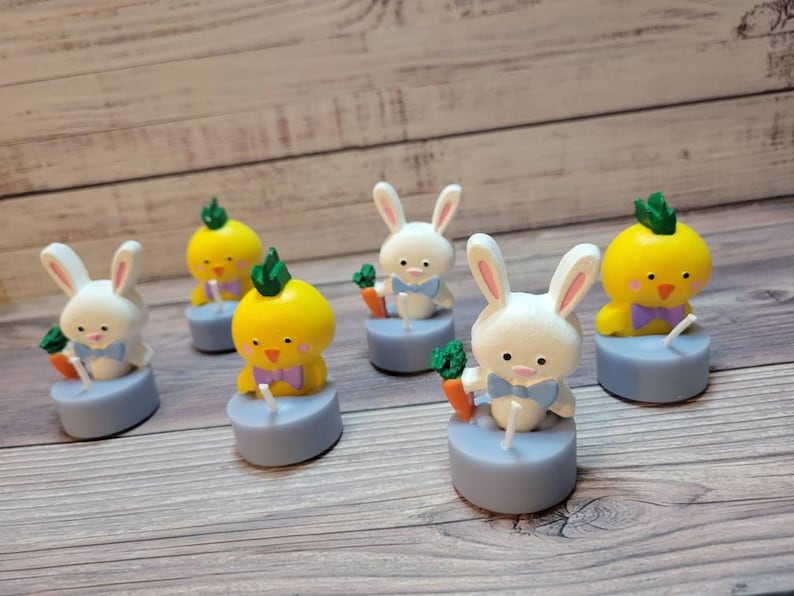 [102] These cute tea light candles are perfect for decorating your house for spring. These little candles are made with a mix of soy/paraffin..
---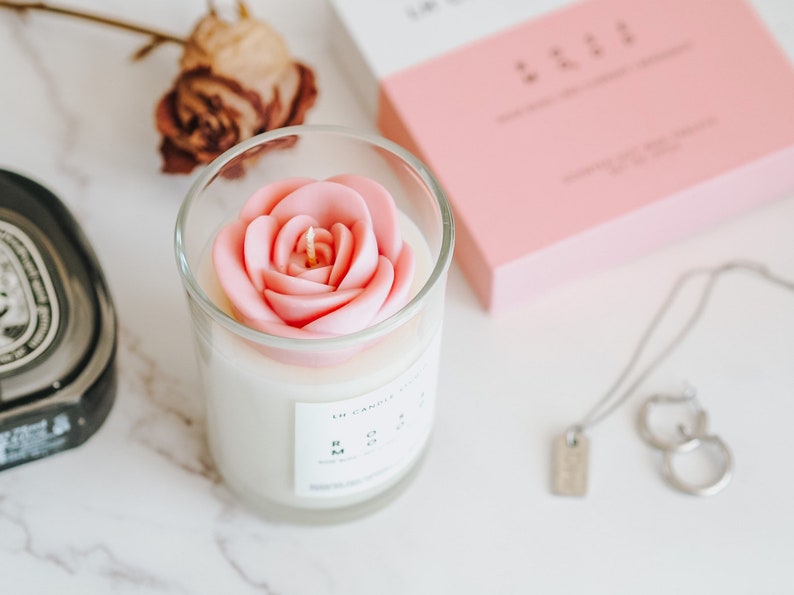 [103] Combining damask rosebuds, red currant, and white musks, with hints of bergamot and cassis, the fragrance brings out the multiple aspects of the damask rose..
---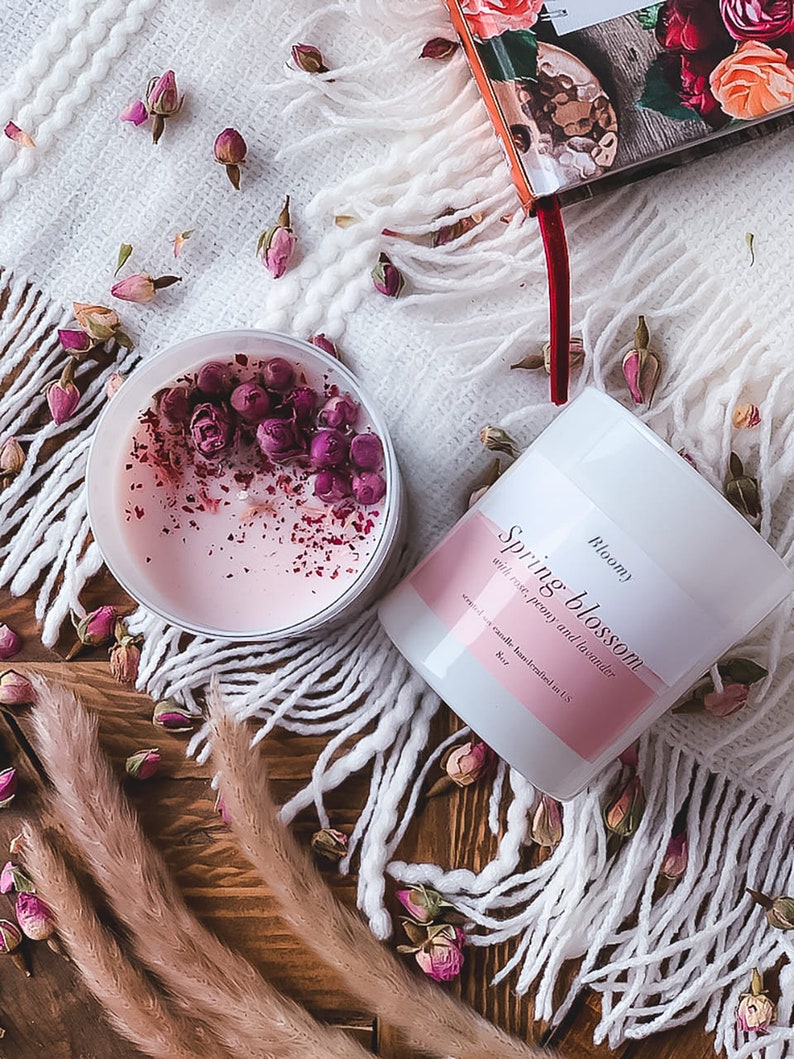 [104] Light this handmade candle with the scent of fresh peony and natural lavender essential oil to bring the atmosphere of the lush flowering south of France to your room..
---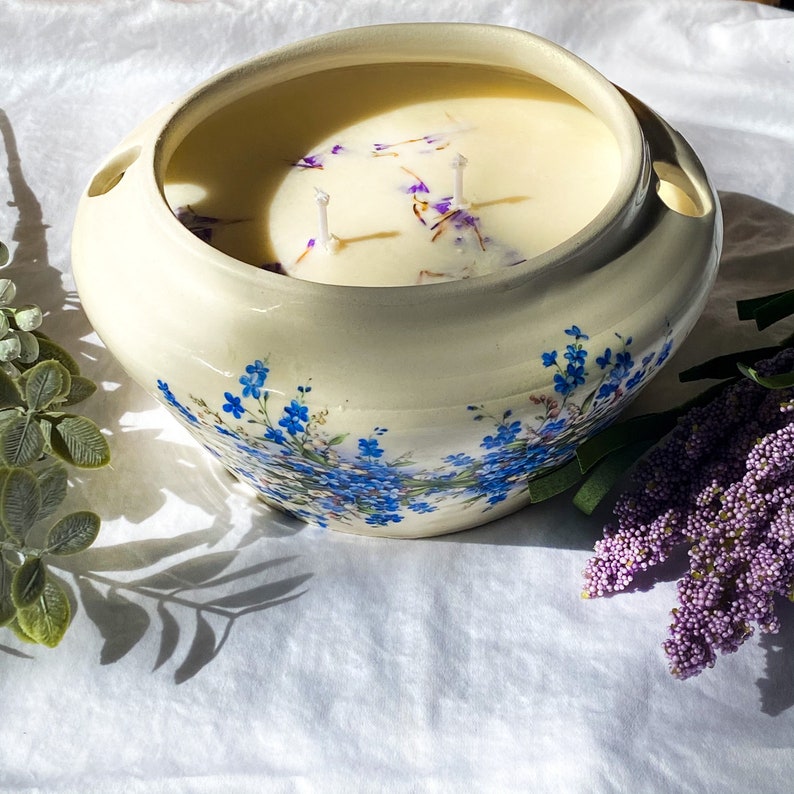 [105] This candle consists of lavender and vanilla scented soy wax poured into a thrifted porcelain container, decorated with blue flowers and set with dried lavender..
---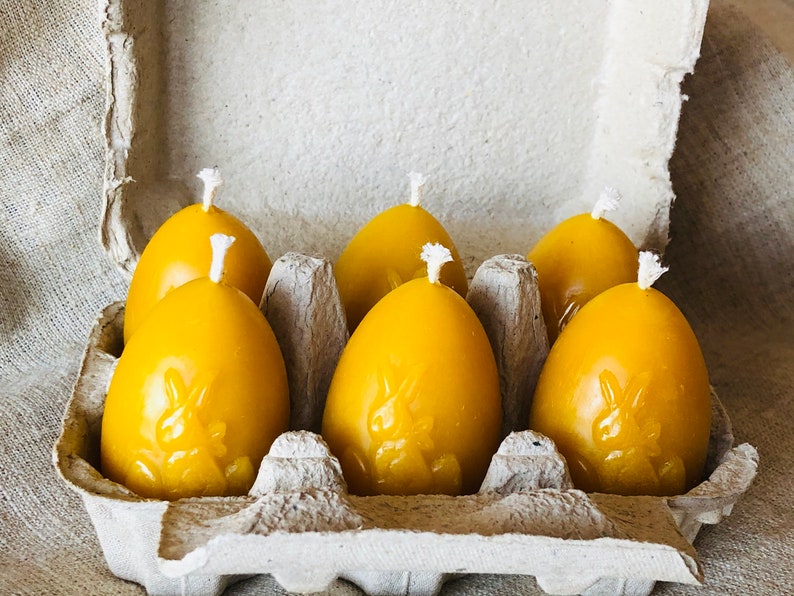 [106] Easter Egg Candles made with beeswax for a better burn. Extremely cute..
---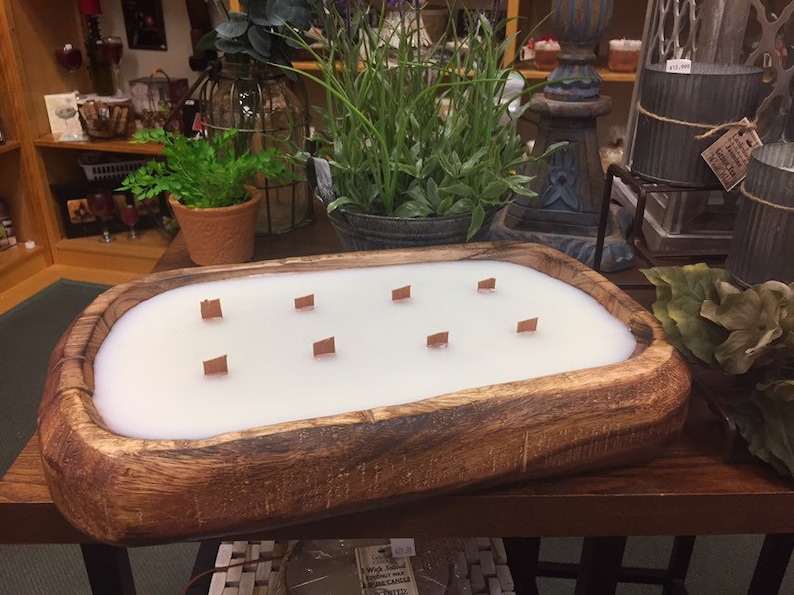 [107] Dough Bowls are hand-carved with imperfections to add to the beauty of these unique candles..
---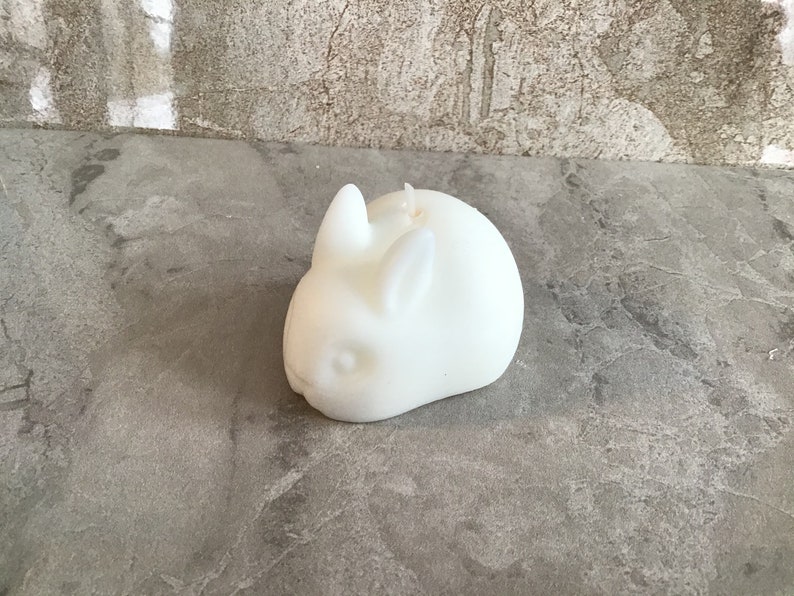 [108] This is an adorable little white bunny handmade candle! So cute you might just want to have it as a decoration year after year. Perfect for Easter, spring, or any bunny lover..
---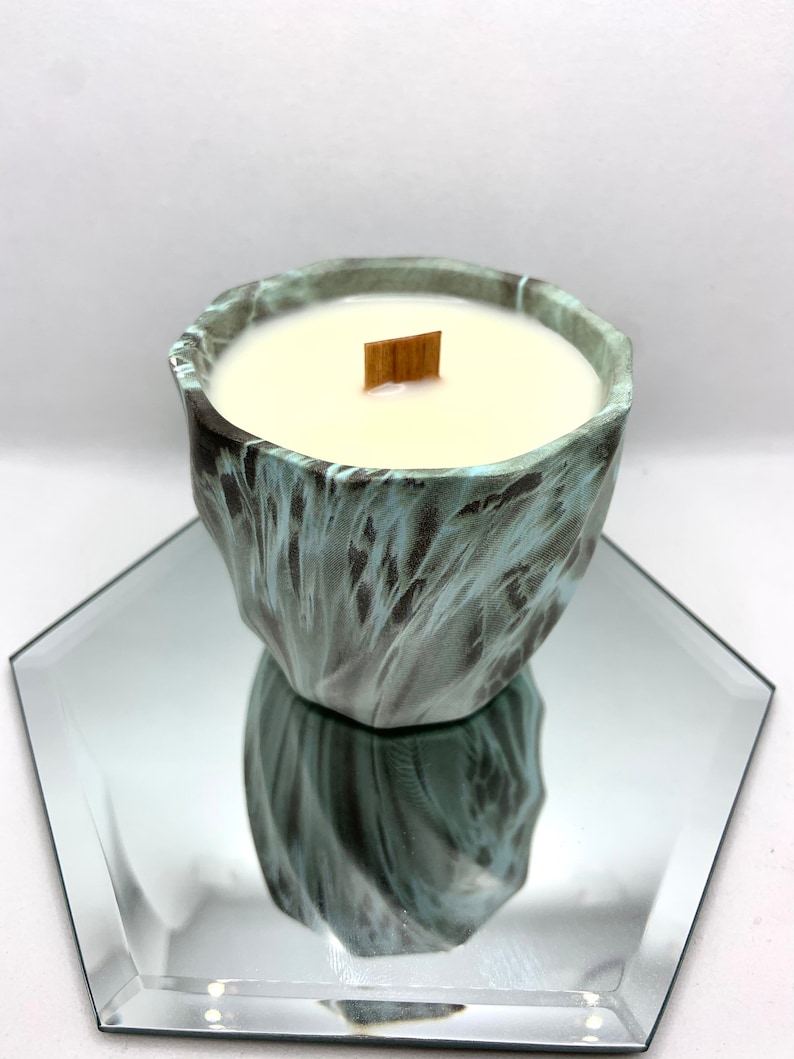 [109] Soy wax woodwick candles made in ceramic planters. When you have burned the candle down, you don't have to get rid of the container, you will have a gorgeous planter to continue to use..
---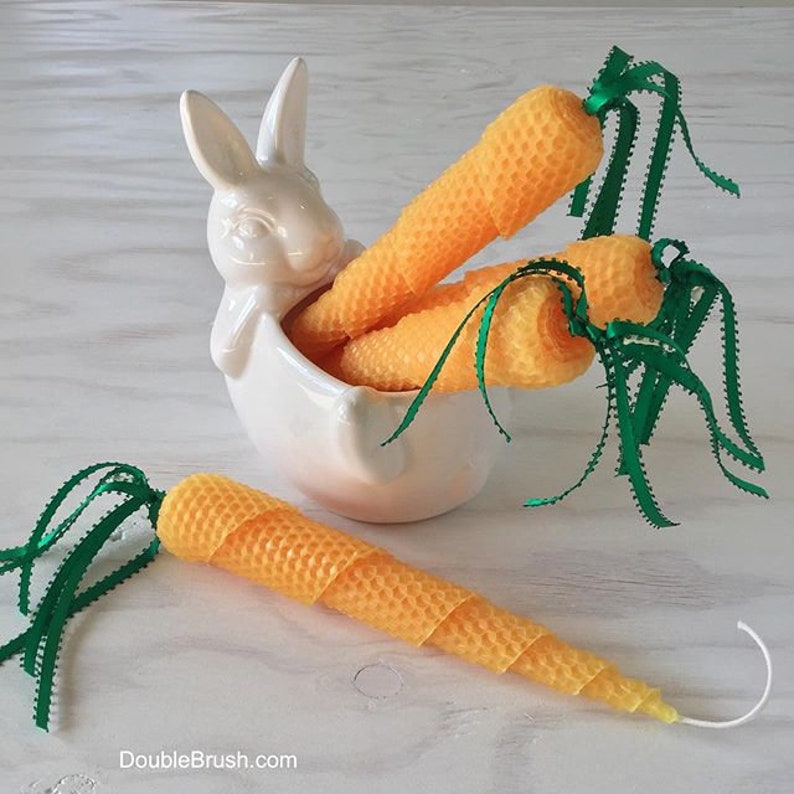 [110] Fresh life size carrot candles would be the perfect gift for your "some bunny" that would love vegetable themed vegetarian candles..
---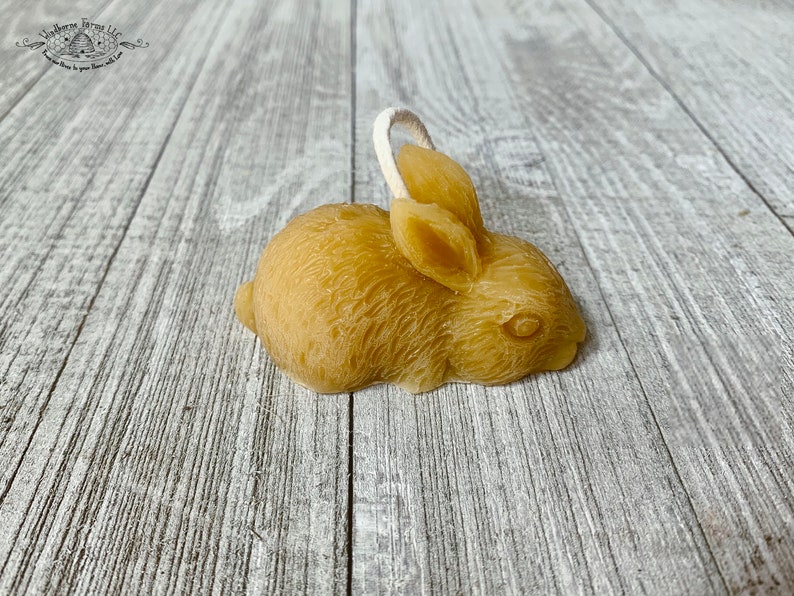 [111] This lovely pure beeswax candle in the shape of an adorable bunny is the perfect addition to your Spring or Easter home decor..
---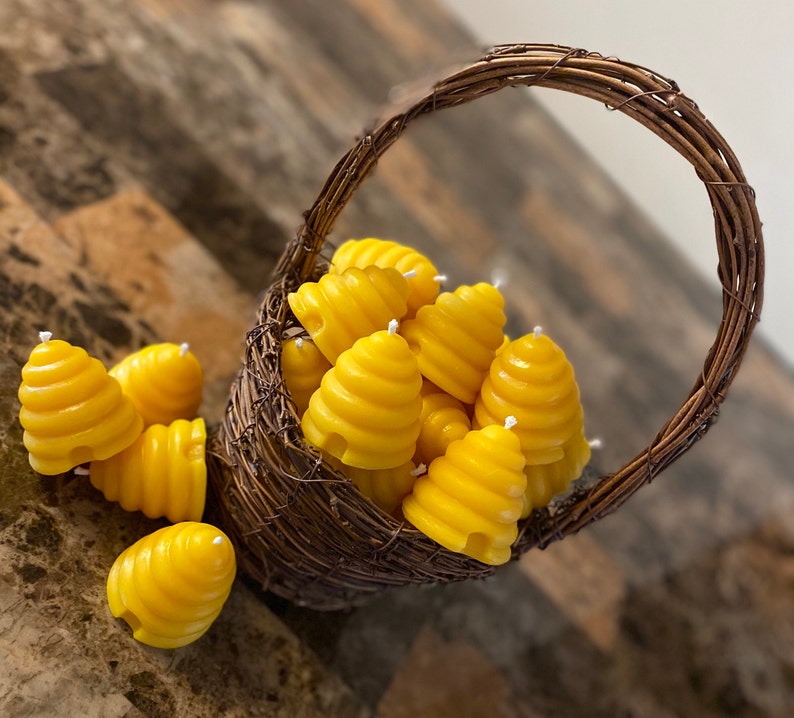 [112] Each 100% natural, beeswax candle is hand poured in the Golden State (California) with love and care..
---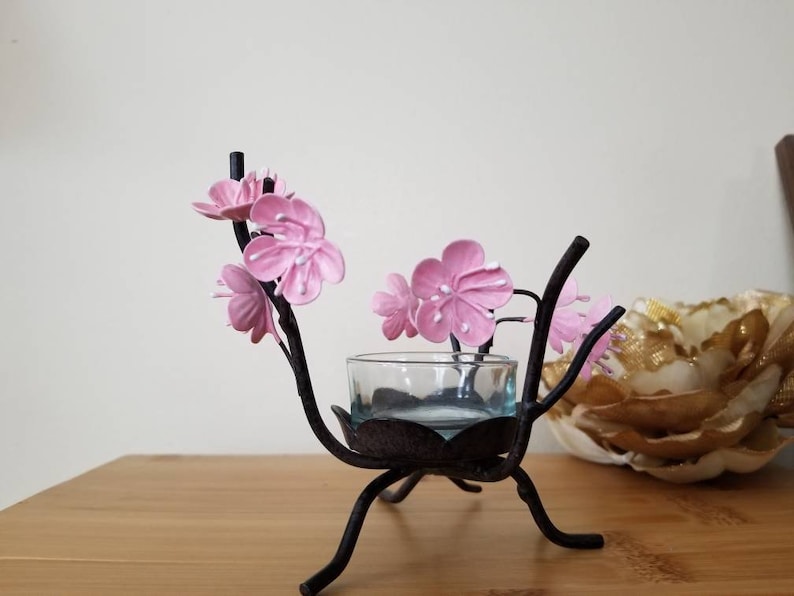 [113] This metal vintage pink cherry blossom votive candle holder is 4.5 inches long and 3 inches tall. It comes with 2 clear glass candle holders..
---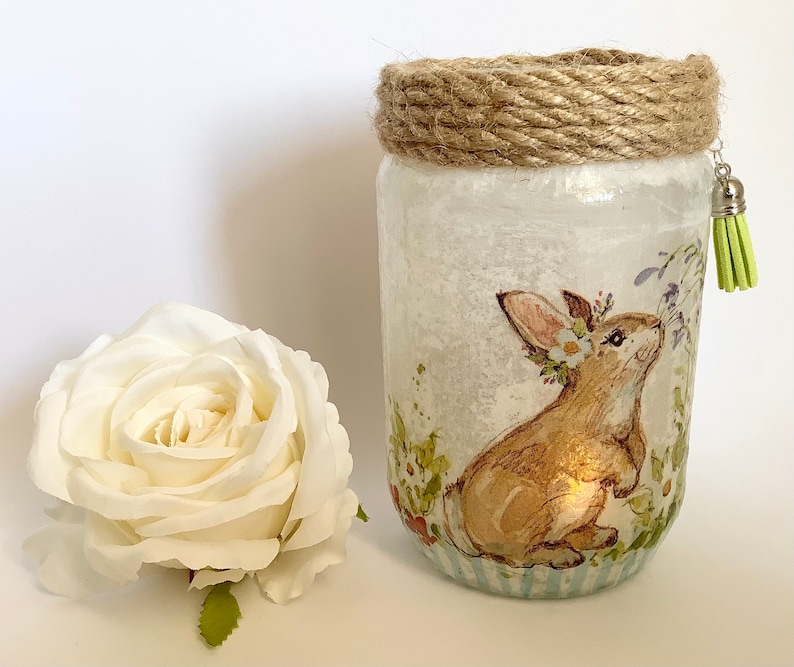 [114] Don't you just love Springtime? This is an upcycled jar with two cute bunny rabbit and flowers print. A bunny candle night light for your spring time..
---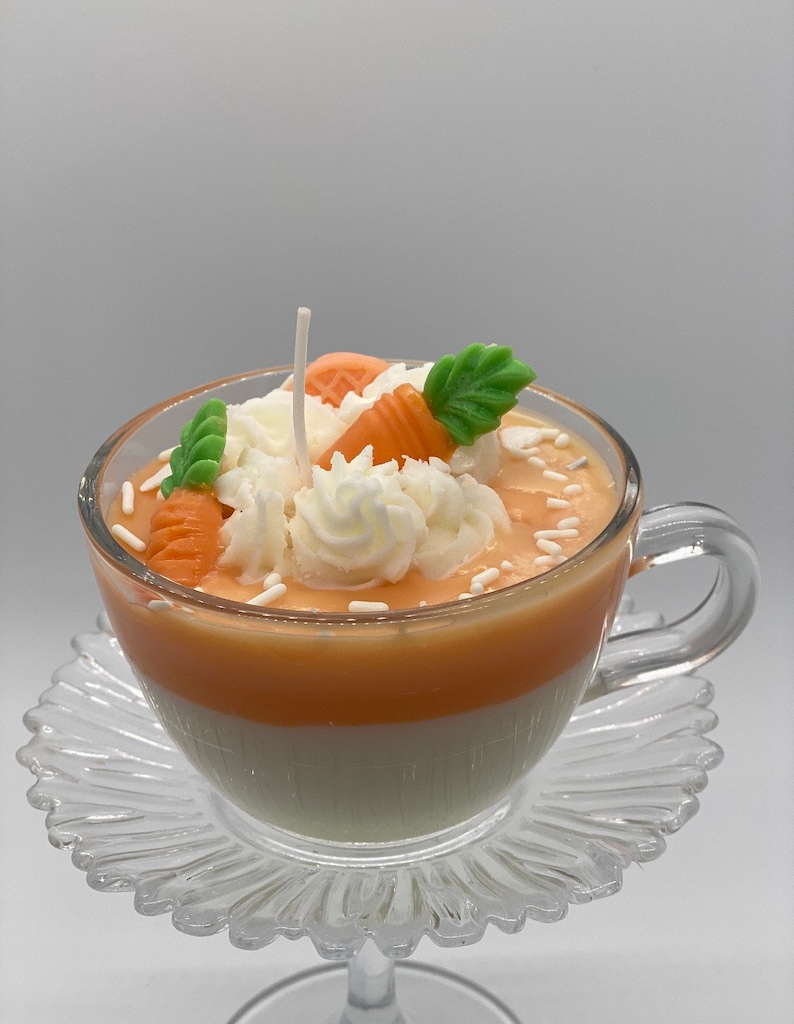 [115] Carrot Candle in a cappuccino cup scented in sugar vanilla snickerdoodle, comes with cup and saucer. Comes in gift box with coordinating gift tissues and lace bow.
---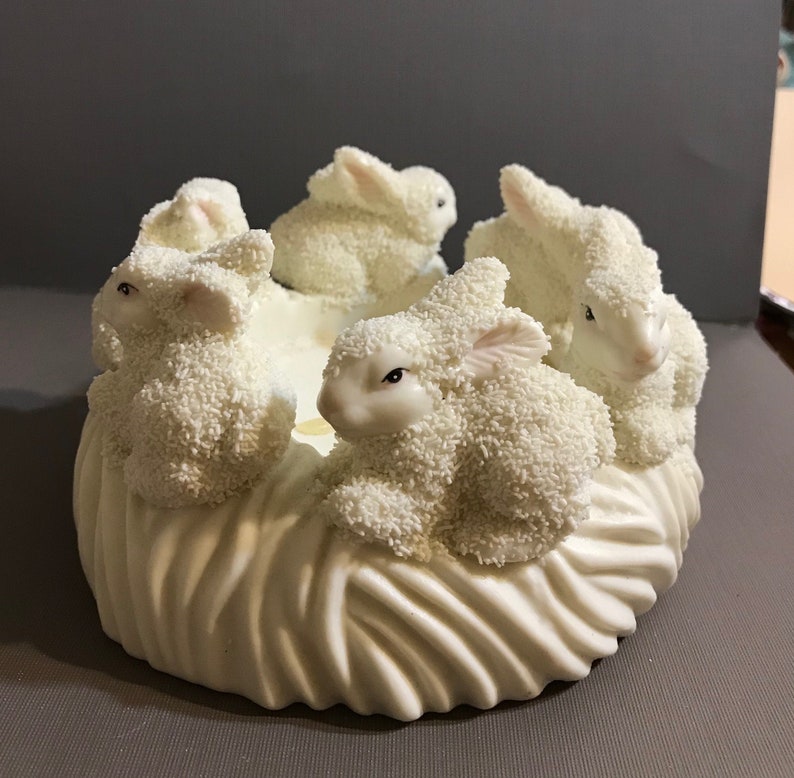 [116] Vintage bunny pillar candle holder with six off white bisque bunnies to surround your candle..
---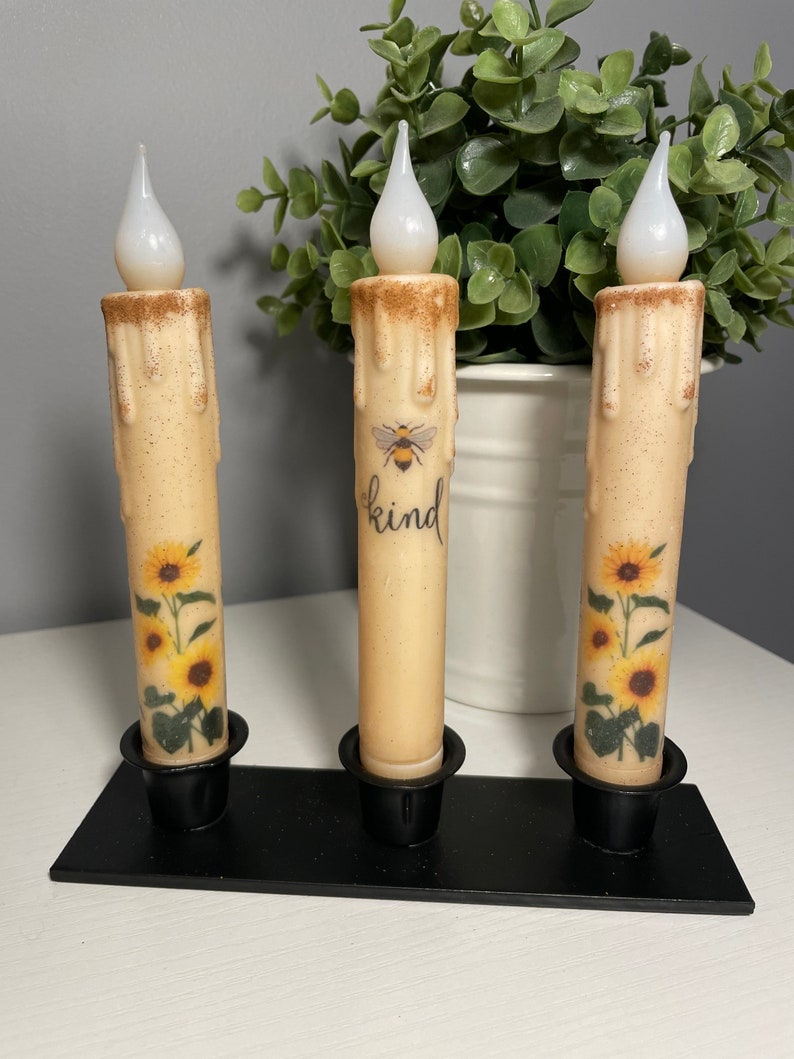 [117] Primitive Hand Dipped Timer Taper Candles.
---
…
F
Spring Egg Decor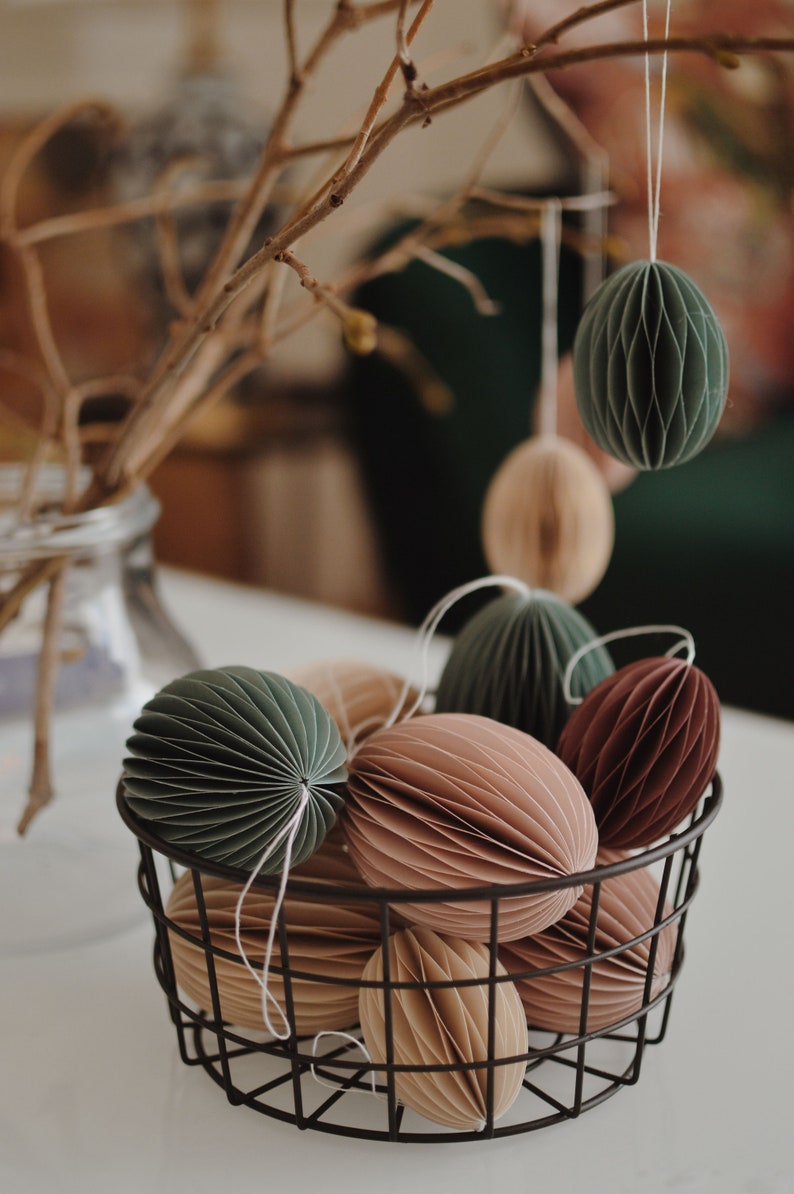 [118] Handmade Easter paper eggs made via honeycomb method in a tiny workshop. Since they are made from paper, they cannot break and you can use them as many times as you like..
---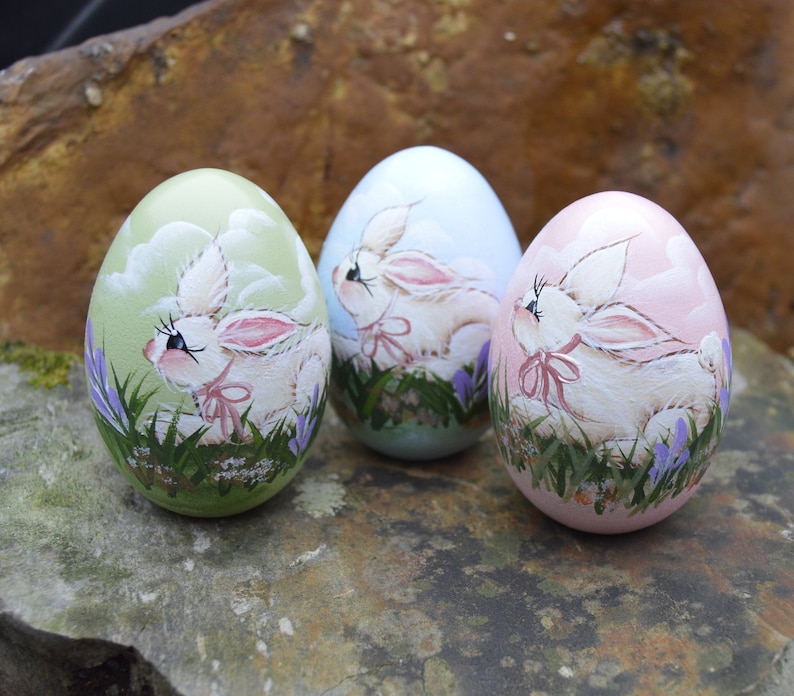 [119] These eggs are collectible and make great keepsakes. They are signed and the year is added to the bottom of each egg..
---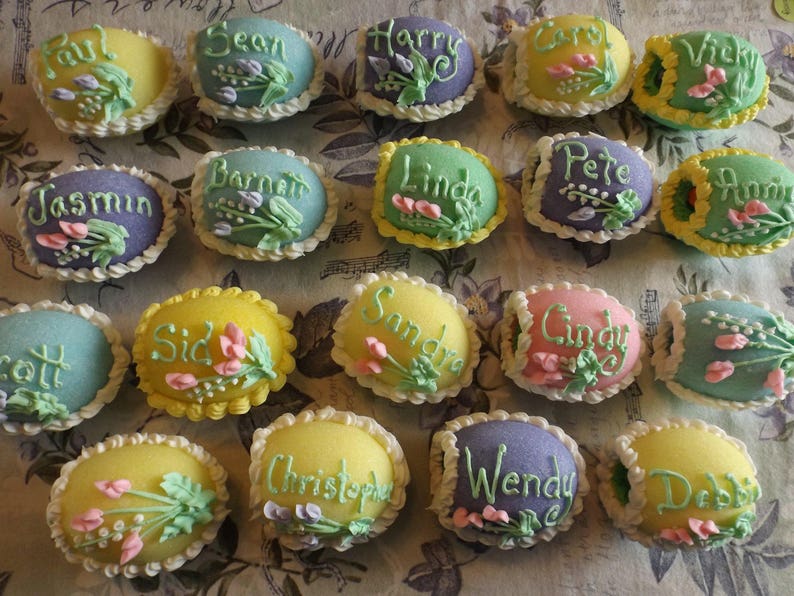 [120] These beautiful, handcrafted Easter eggs are perfect for an Easter Basket, an Easter decoration for you, or a gift for a special friend of any age..
---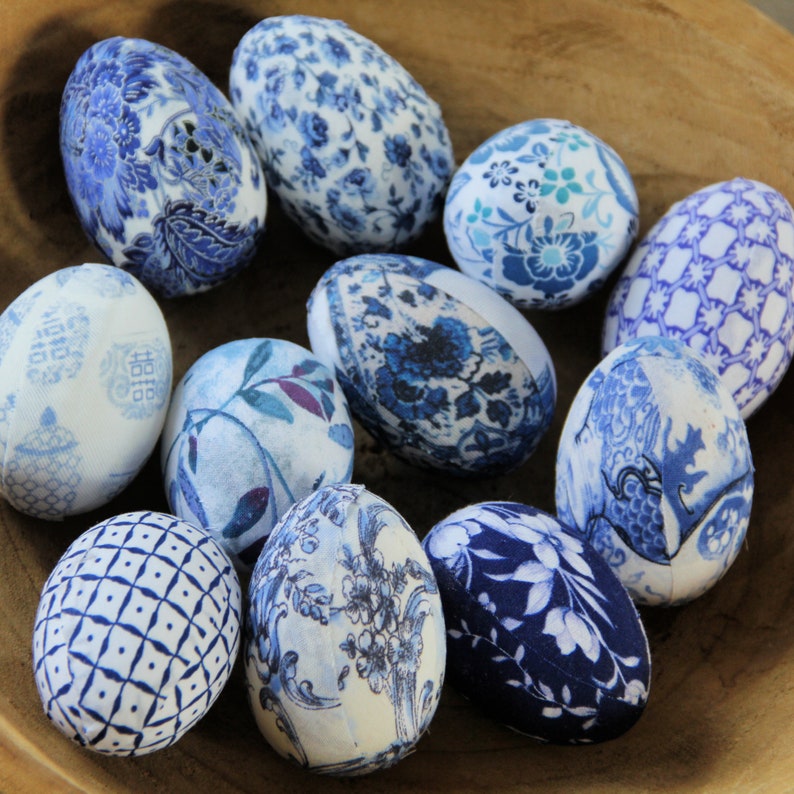 [121] These unique foam egg shapes are covered in Blue and White chinoiserie style fabric..
---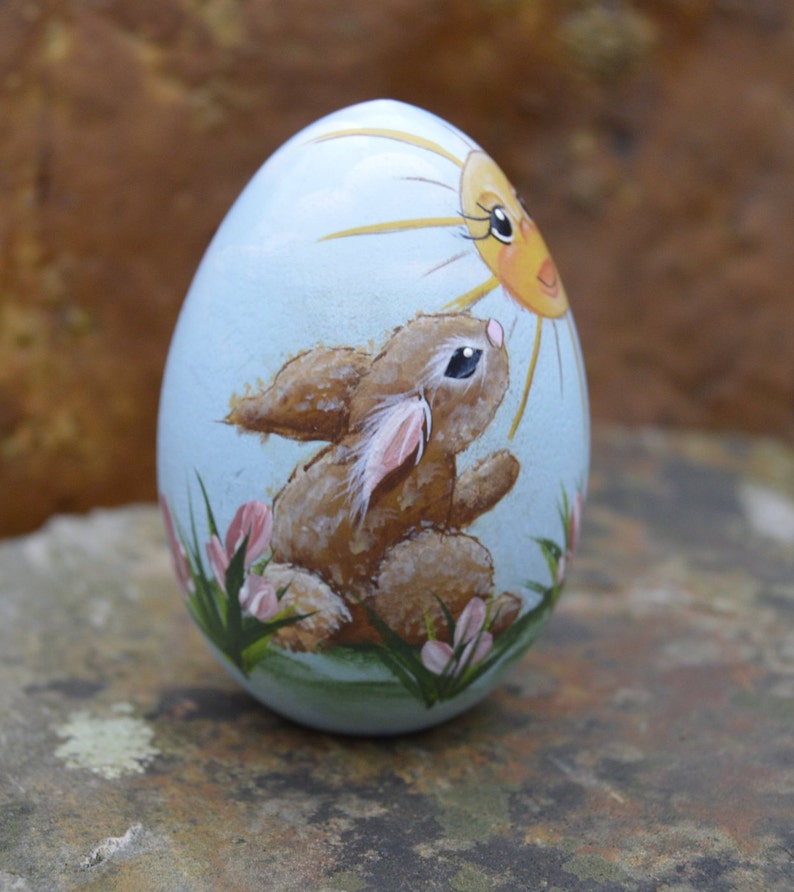 [122] All eggs are solid wood which has been given a solid base coat and then the picture is painted..
---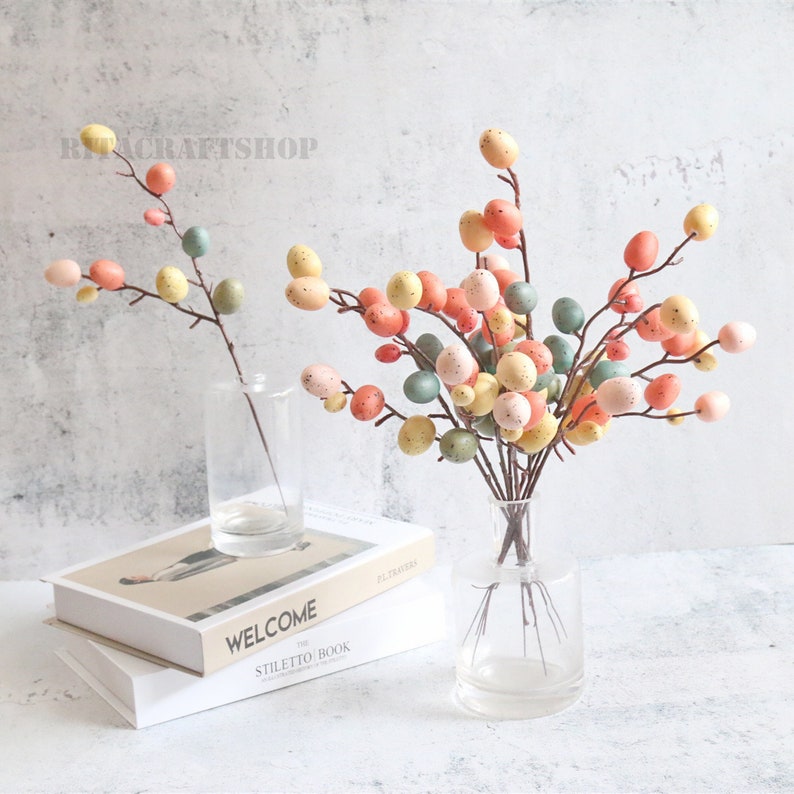 [123] You could just put these stems in a vase for a simple style centerpiece ,or use these for a supply to your flower arrangement or ornament for the Easter..
---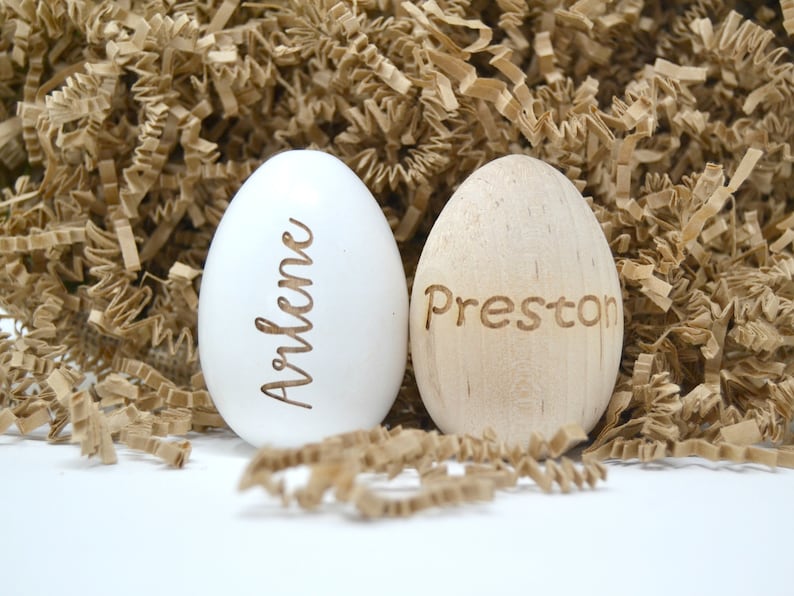 [124] This egg is permanently laser engraved with your personalizing details..
---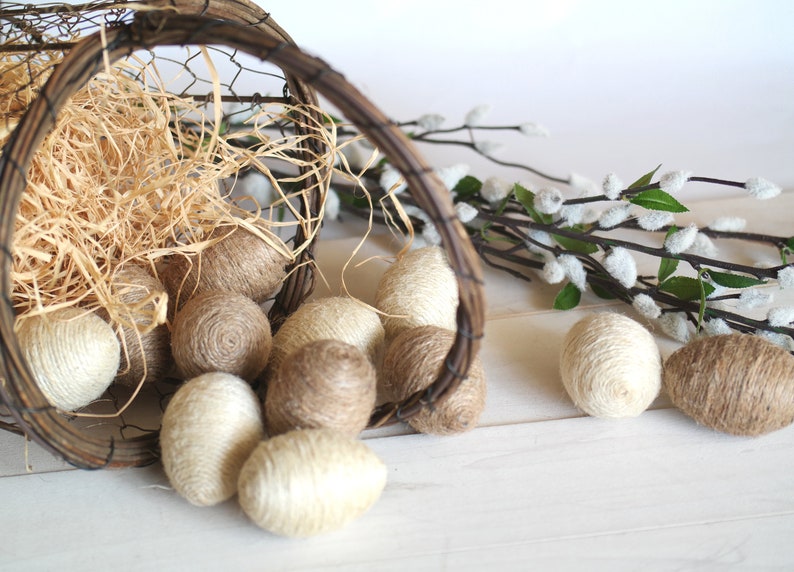 [125] Eggs are made by hand wrapping jute twine around plastic eggs..
---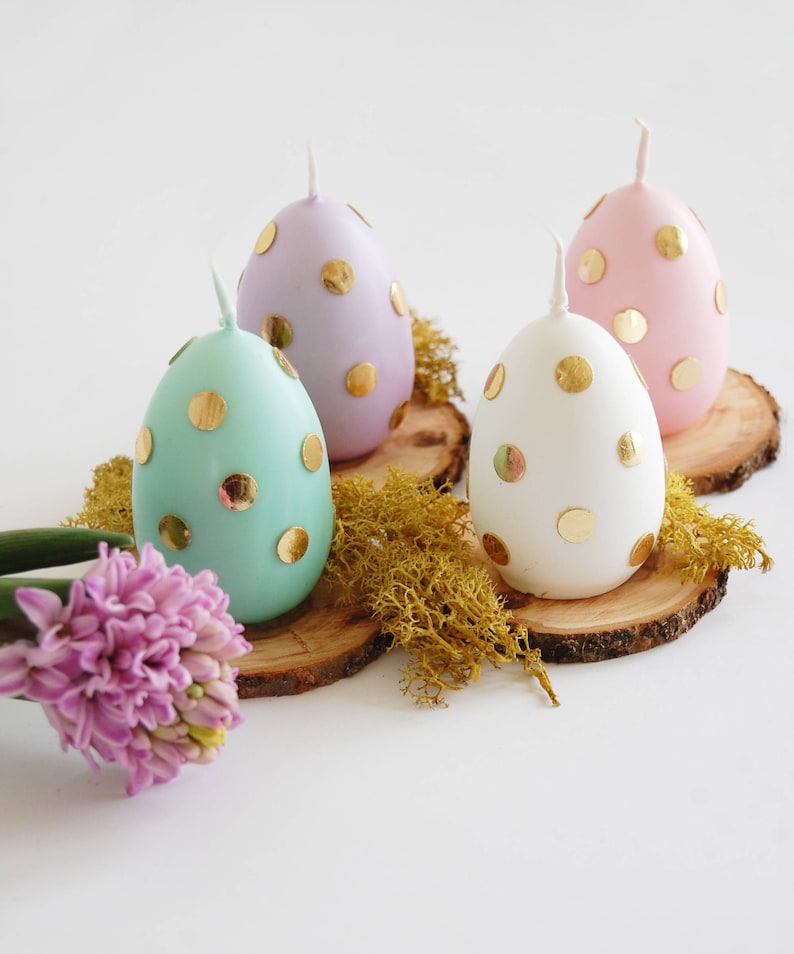 [126] Polka Dotted Egg Candles. Perfect easter decor for your spring table..
---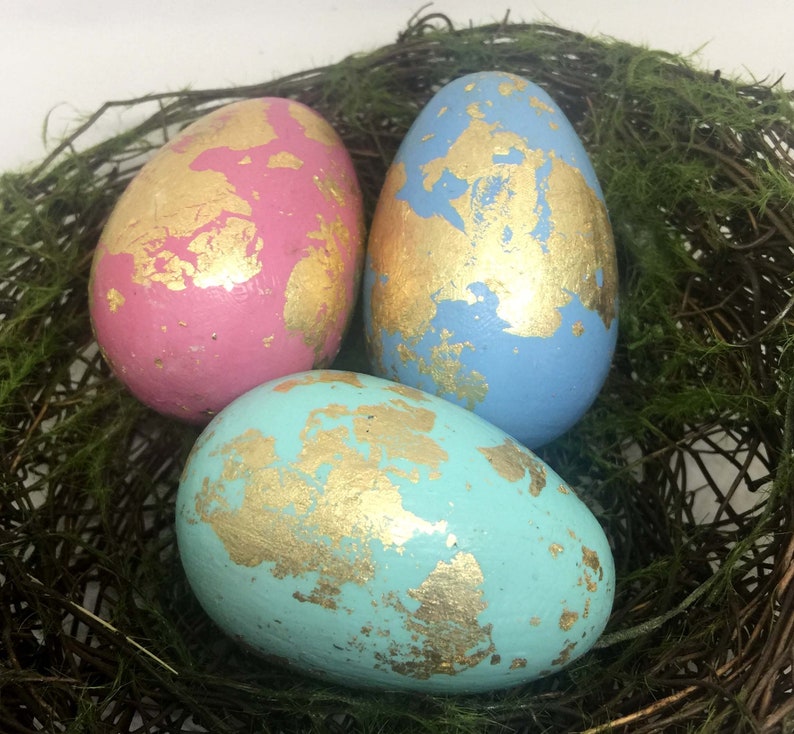 [127] These gold leaf decorative wooden eggs will add an elegant touch to your decor..
---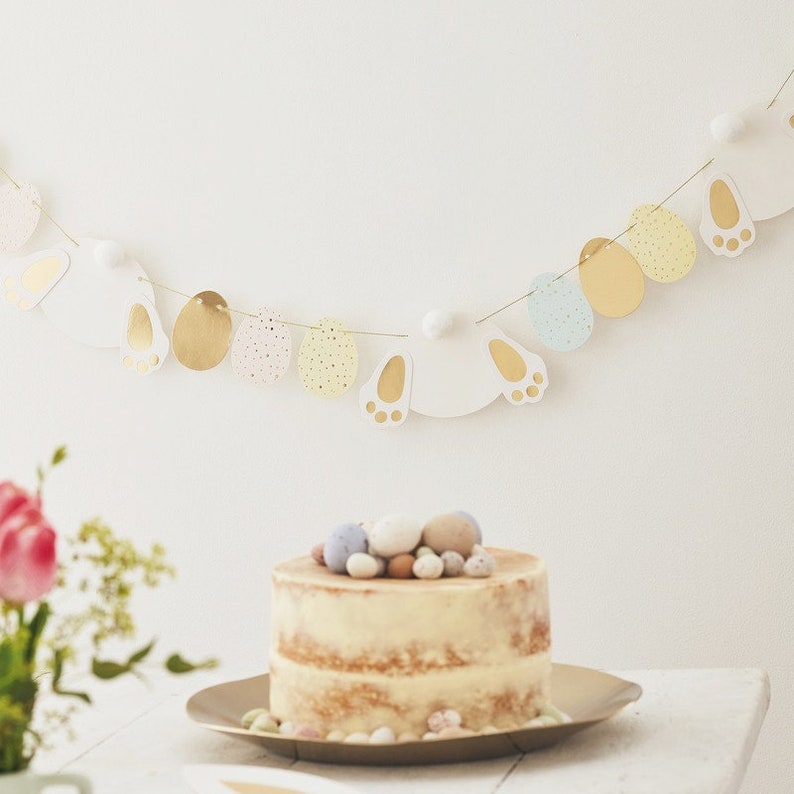 [128] Create a egg-stra cute atmosphere at your Easter party with this cute Easter Bunny & eggs Easter bunting..
---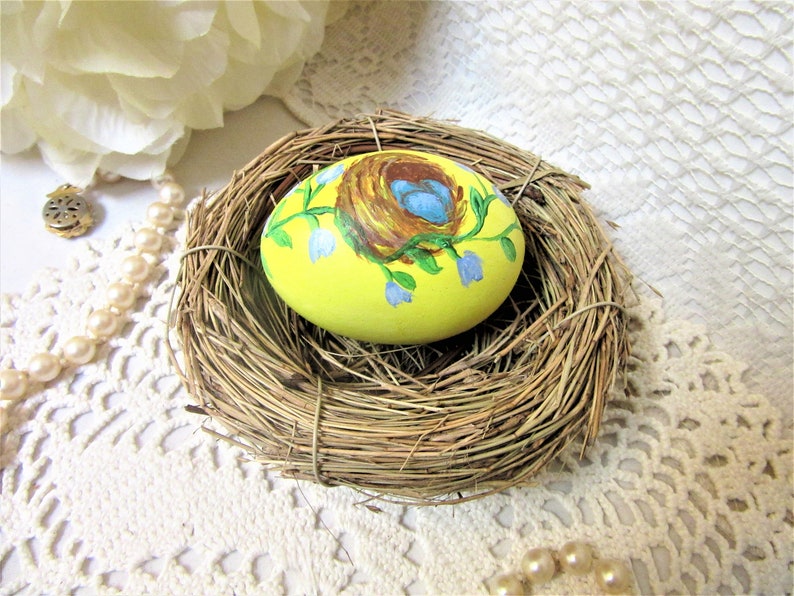 [129] Unique porcelain egg that has been hand painted and kiln fire..
---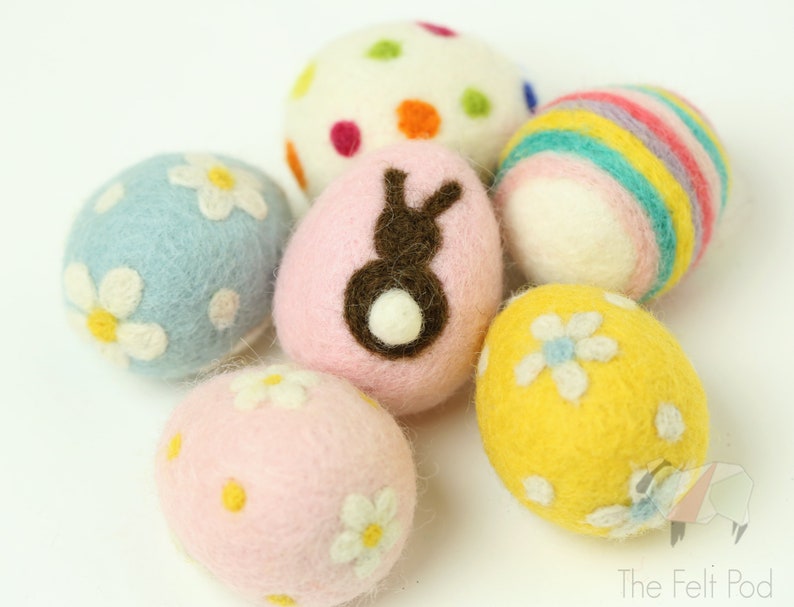 [130] Super cute felt eggs with the loveliest Easter and Spring designs..
---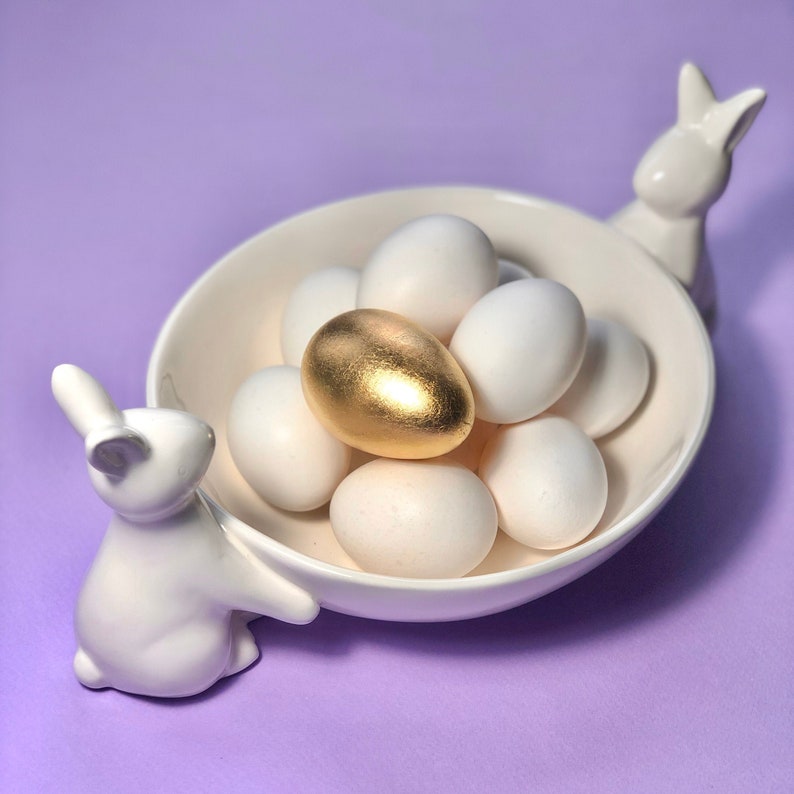 [131] Beautiful handmade decorative gold leafed eggs..
---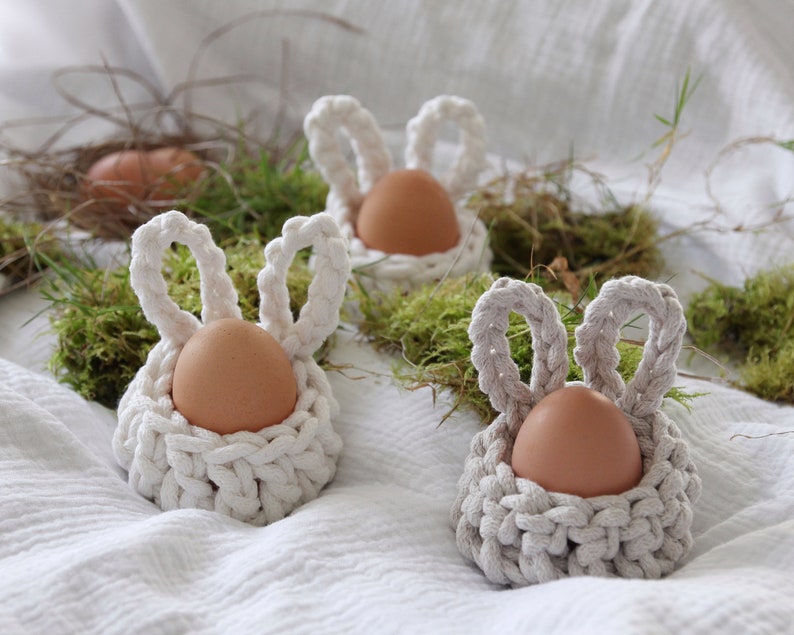 [132] The cutest home decoration for the upcoming Easter season..
---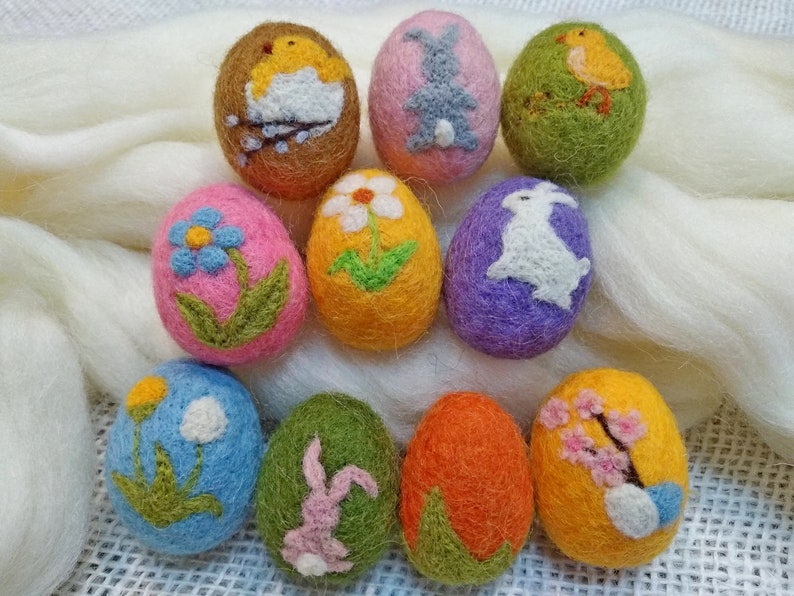 [133] "Easter eggs" made by hand from wool, they can be both a wonderful gift and a decor..
---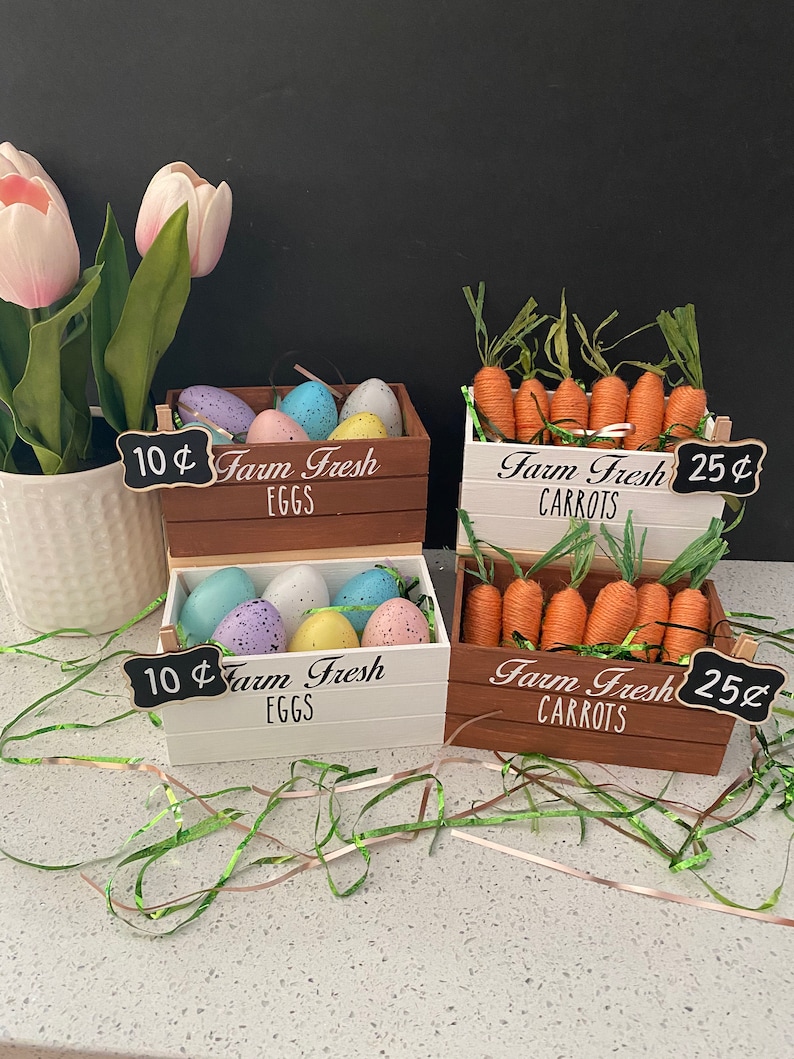 [134] These cute Easter Carrots and Eggs with Wooden Crate are perfect for your shelf, tiered tray, table, mantle or anywhere in the house..
---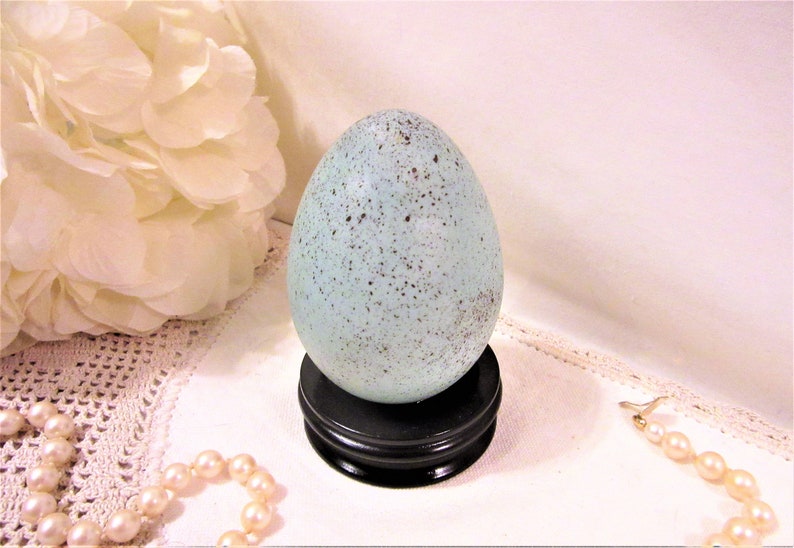 [135] Unique Porcelain Egg teal or aqua sitting on a base which is dark brown wood finish..
---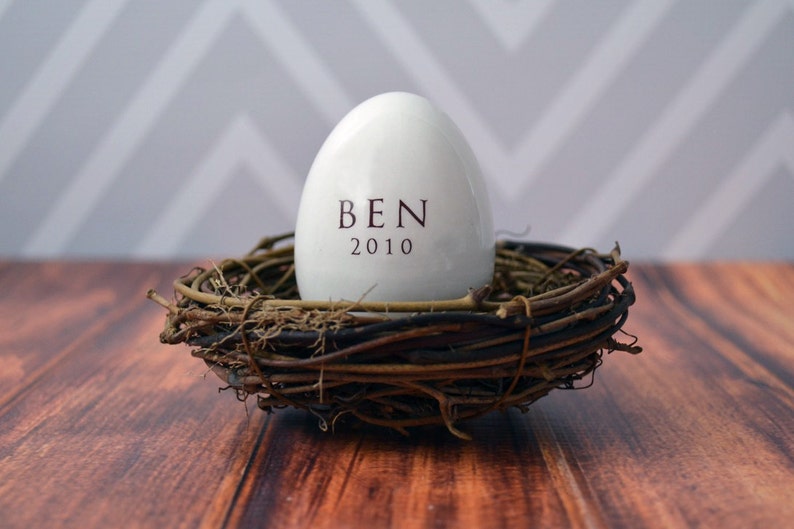 [136] This sweet little egg would be a perfect gift for a baby's first Easter! Or you can get one for each child in the family and add them to a nest or Easter basket..
---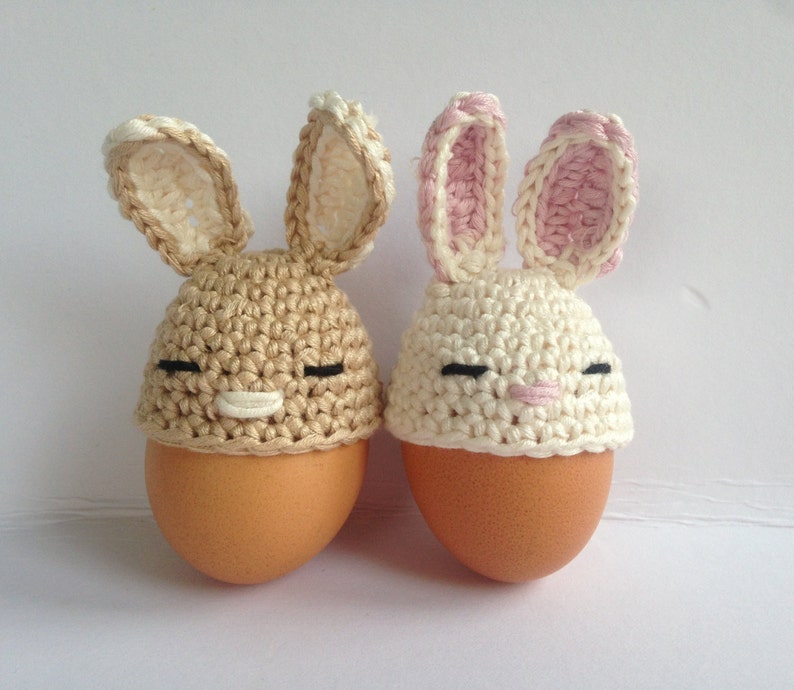 [137] These Bunny egg cozies will brighten up the breakfast table..
---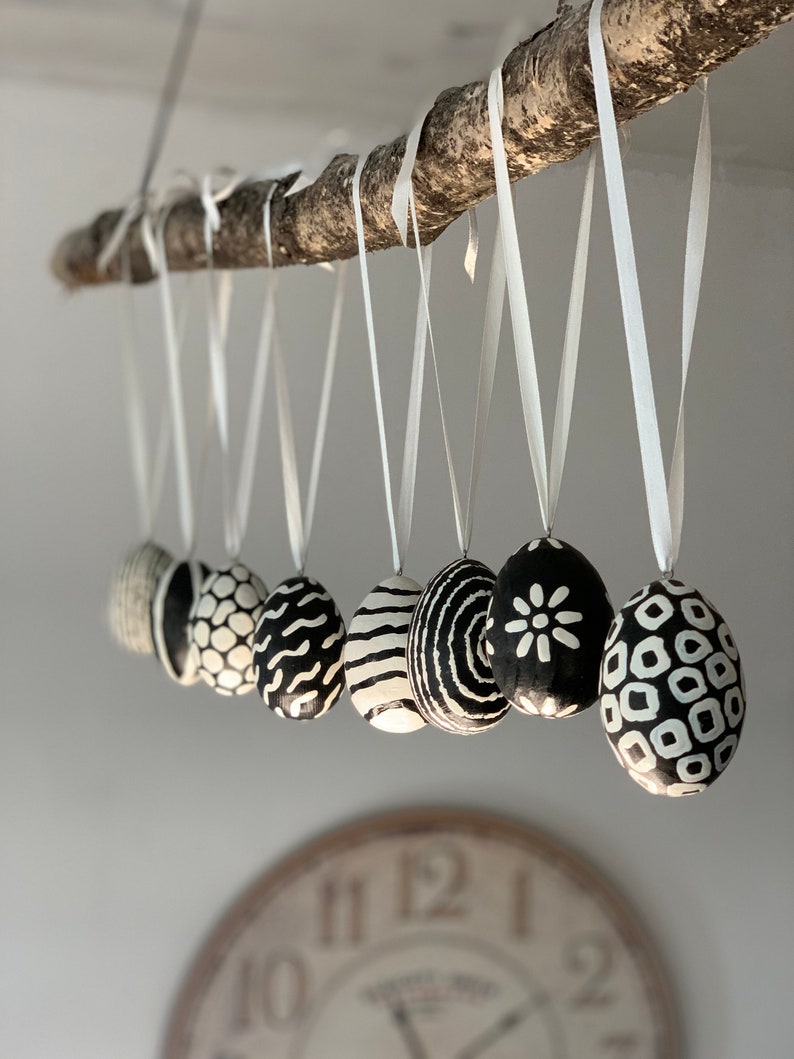 [138] Hand painted wooden Easter eggs with beautiful ornaments..
---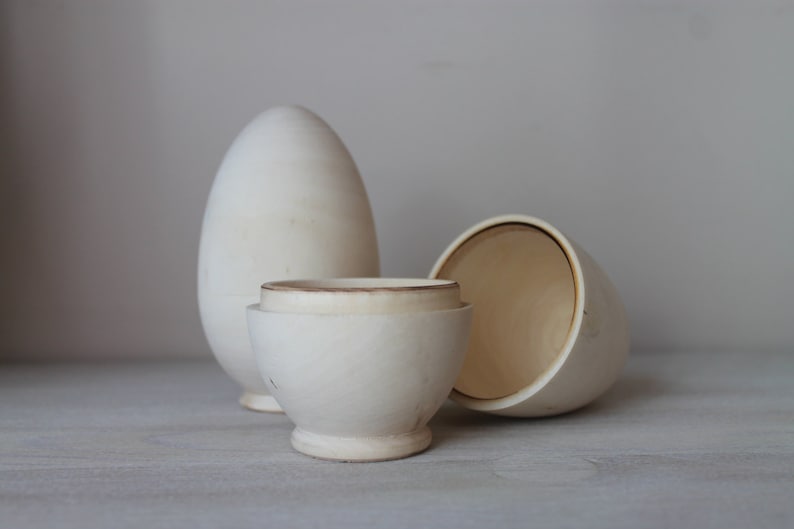 [139] Wooden hollow egg is not covered with paint and varnish. You can paint the eggs in your favorite color, and put inside an egg gifts for friends or a letter of wishes..
---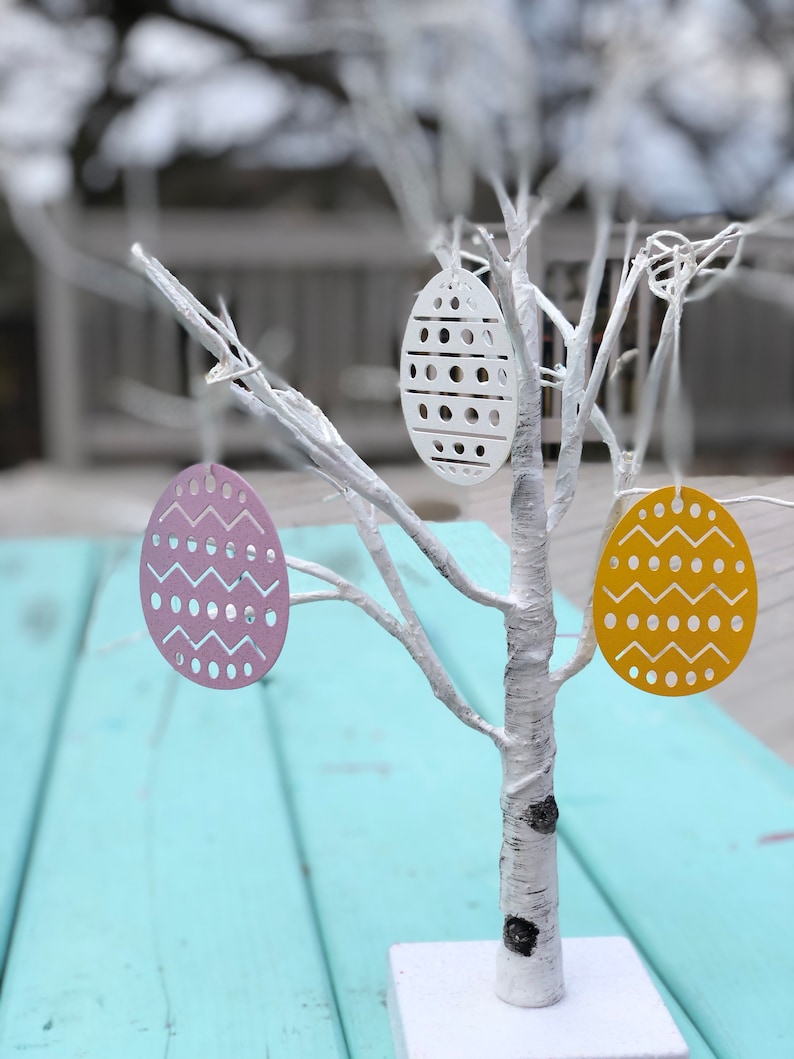 [140] Get ready for Spring and Easter with these durable, cute indoor / outdoor decorative colored eggs.
---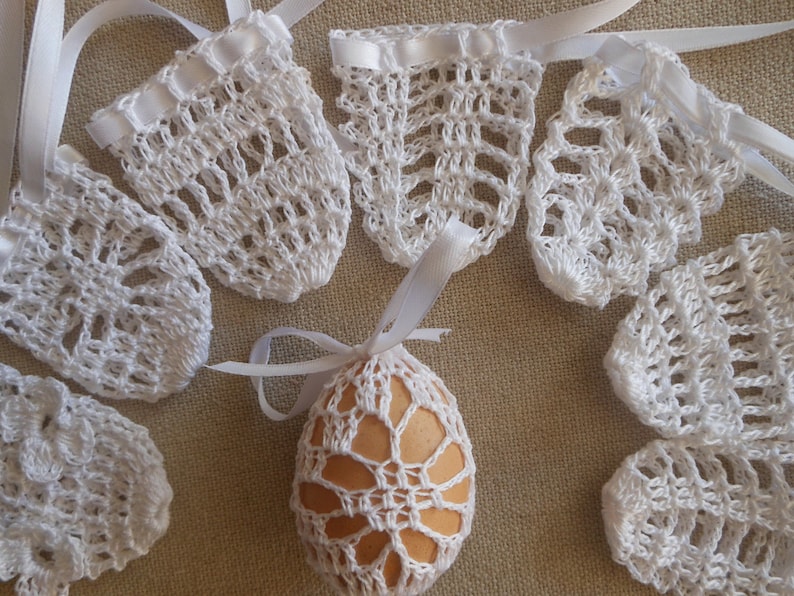 [141] You can put inside hard boiled eggs or polystyrene eggs..
---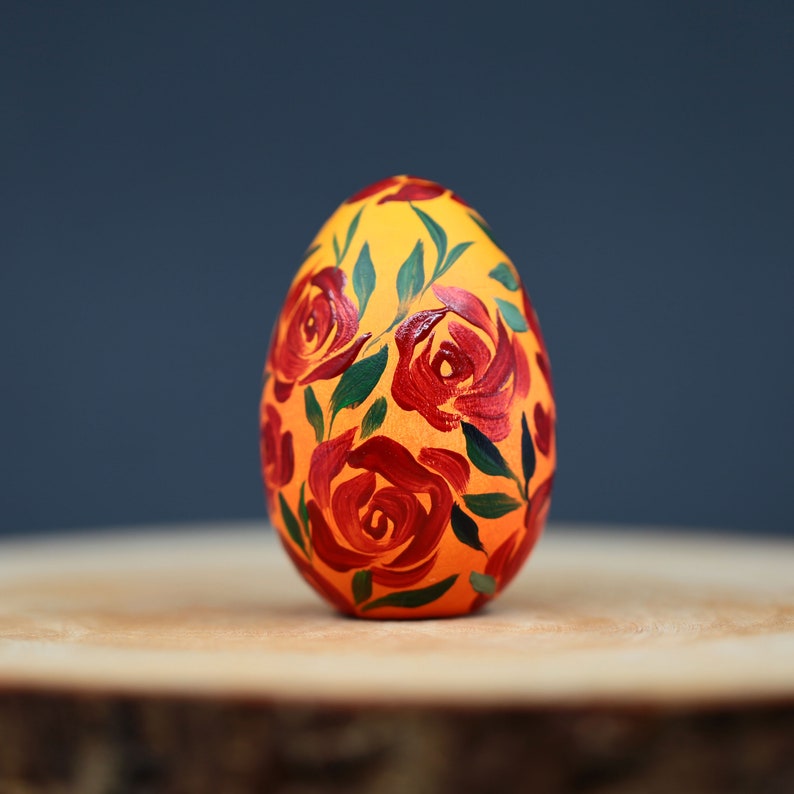 [142] Whether you're looking for an Easter gift, or a way to decorate your home, this original hand painted ornament is a way of doing so with style and meaning..
---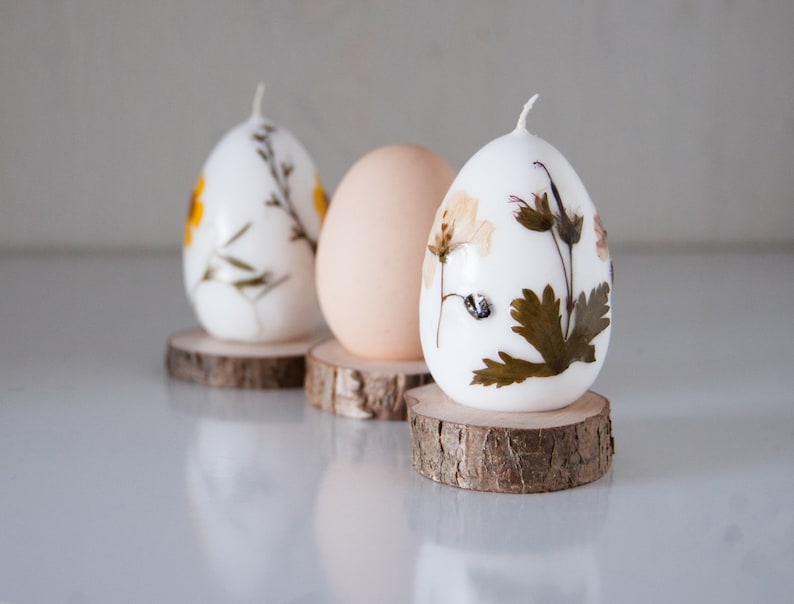 [143] Every candle is unique, because they are decorated with real pressed flowers..
---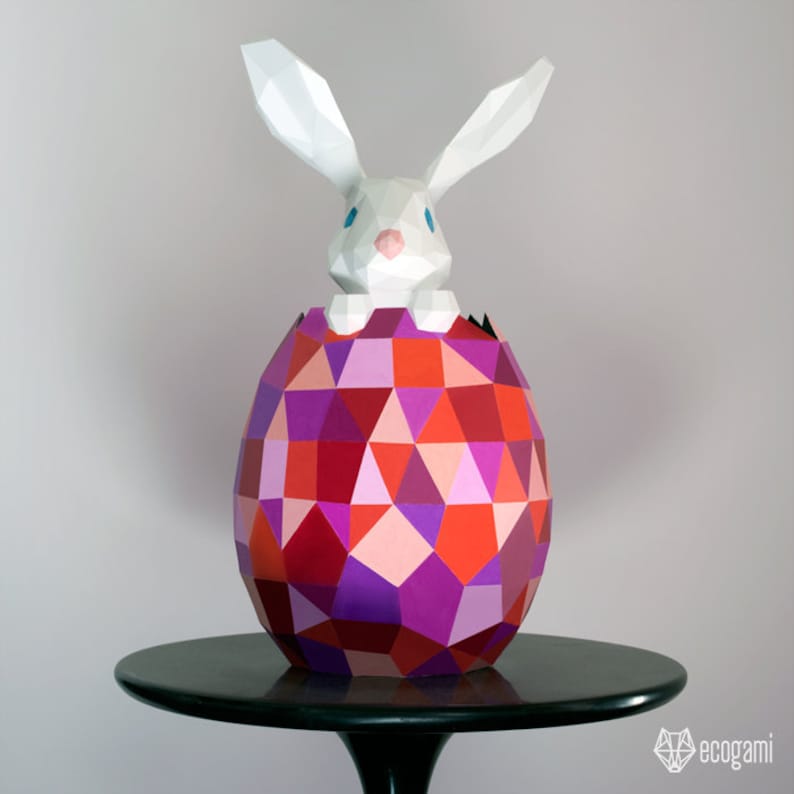 [144] Make your Easter rabbit with a 3d printable papercraft..
---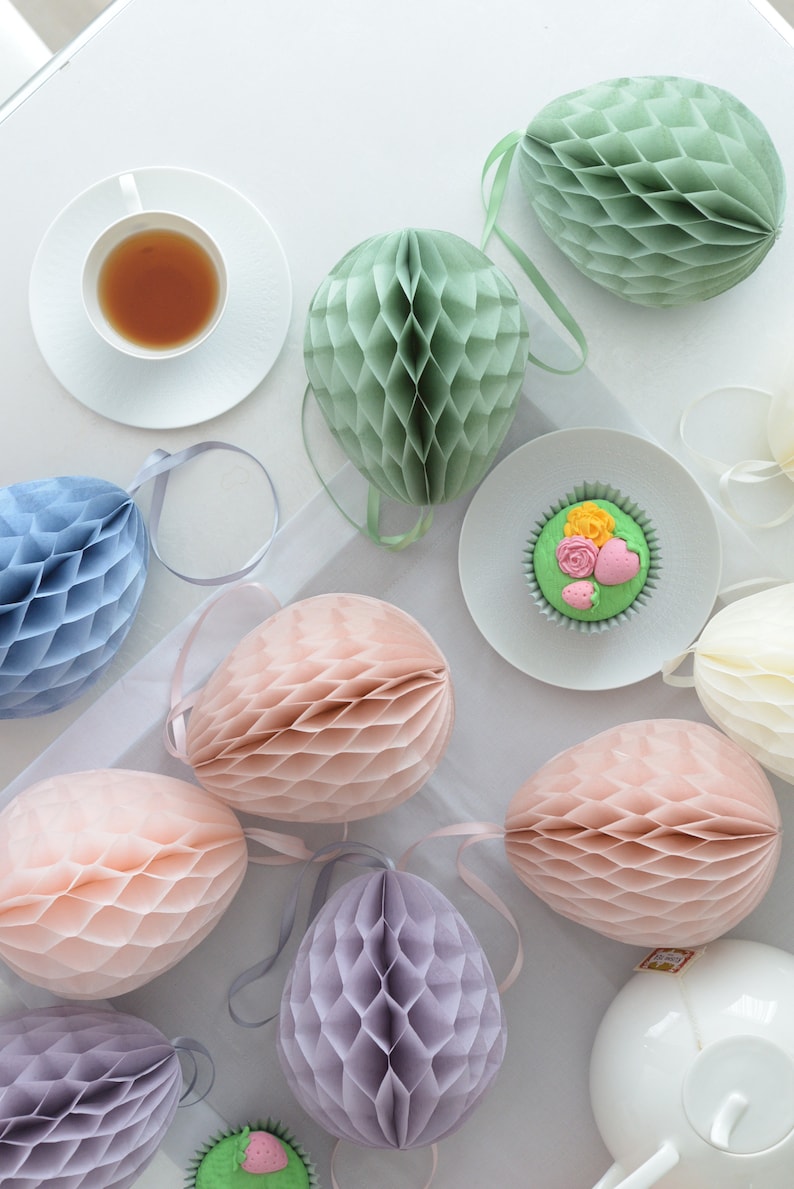 [145] Beautiful Handmade Tissue paper Honeycomb Easter egg – easter decorations..
---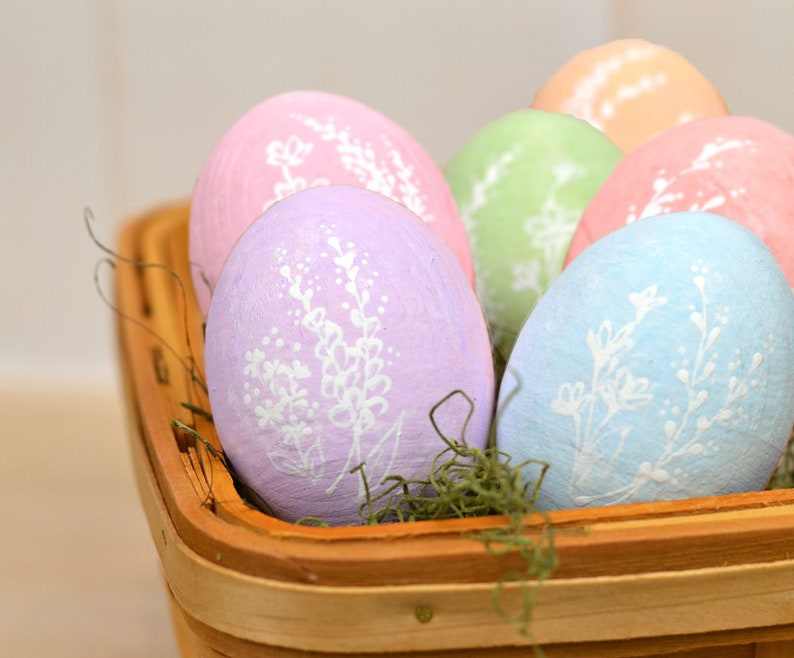 [146] Put the whole rainbow in a basket this spring with this collection of hand painted wooden eggs..
---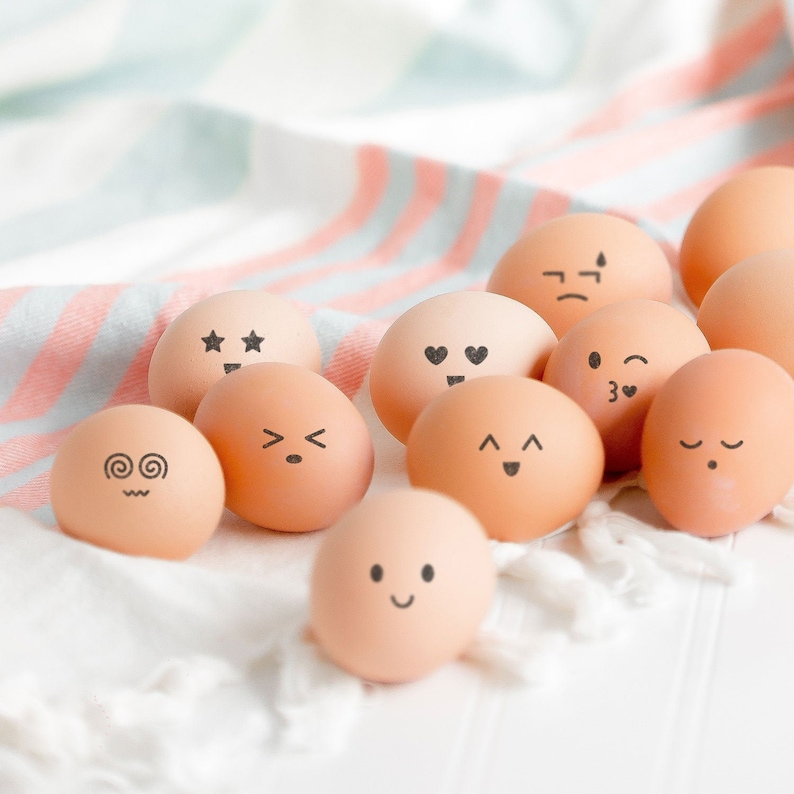 [147] Funny and cute face stamps for egg stamping! An easter eggs decoration you can share with your kids..
---