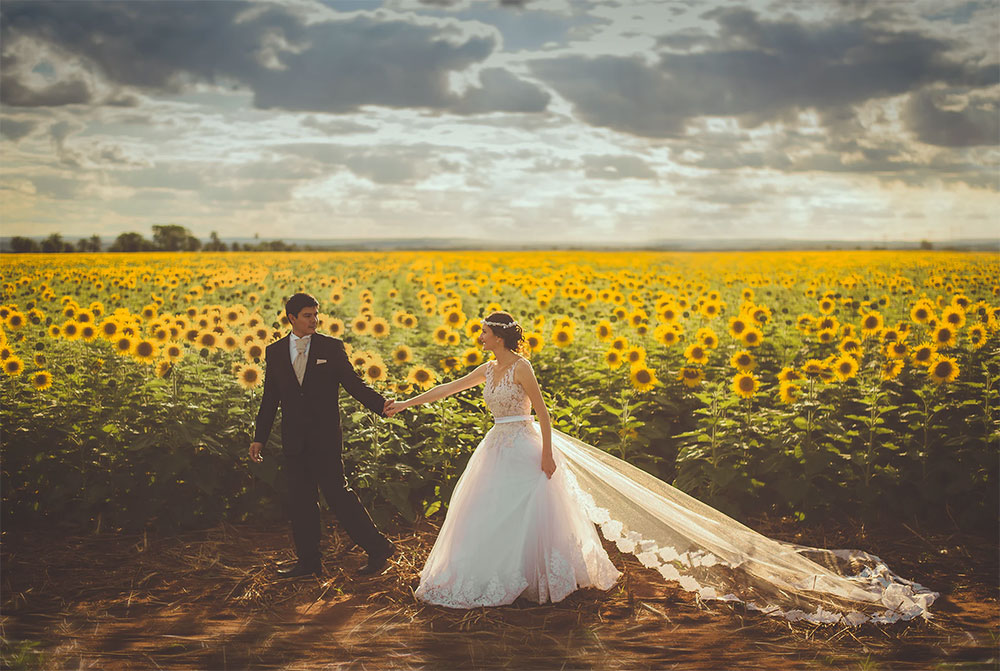 [Click Here To Go Back To Page 2]
…
G
Sunflower Wedding Favors
[90] Beautiful sunflowers on burlap and lace design. Contains real sunflower seeds.
---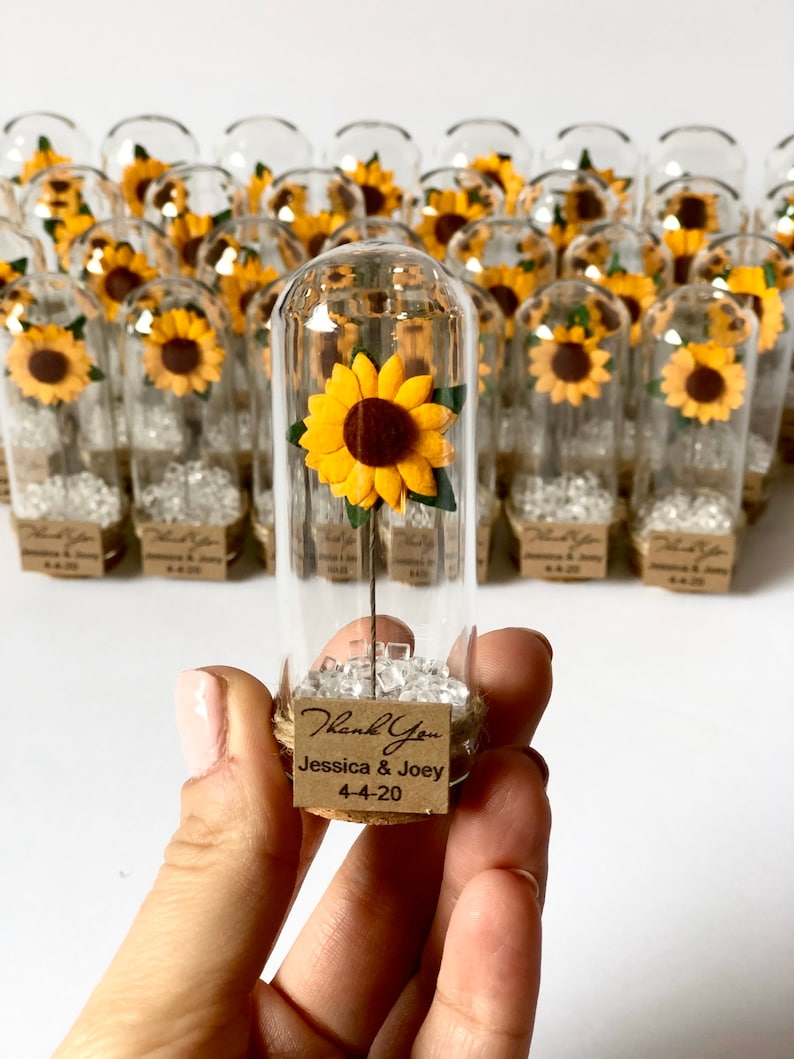 [91] Beautiful sunflower favors encased in glass.
---
[92] Hugs and kisses with a beautiful sunflower design sticker for a wedding favor surprise.
---
[93] Great wedding gifts for guests. These burlap favor bags are handmade with beautiful artificial sunflower. This is a wedding favor that will make your guests smile every time they look at the mini silk flowers and make them remember your special day.
---
[94] Handmade sweetly scented and delightfully white round soap in sunflower shape. Packaged in a small, beautifully detailed gift box for easy gift giving. So cute and adorable.
---
[95] Rustic sunflower bottle label wedding favors.
---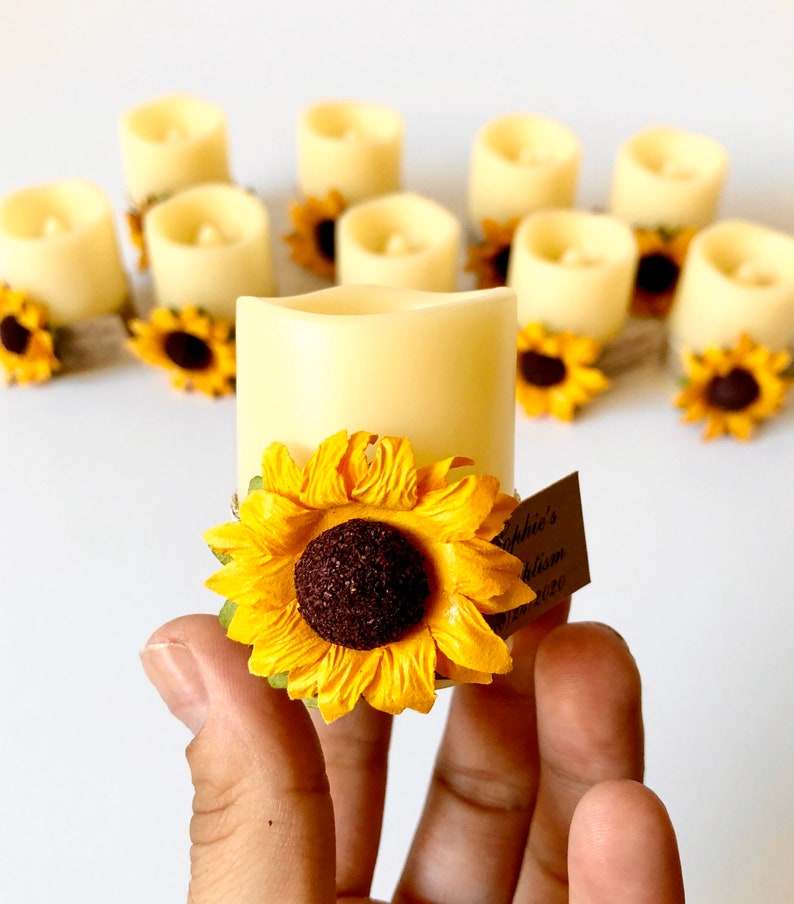 [96] Cute little sunflower themed candle for the perfect sunflower wedding favour.
---
[97] Small but useful sunflower keychain favor. They will carry it with them everywhere and remember it forever.
---
[98] Beautiful Sunflower wine glasses are painted around the entire stemless wine glass. Perfect gift for yourself to enjoy an evening.
---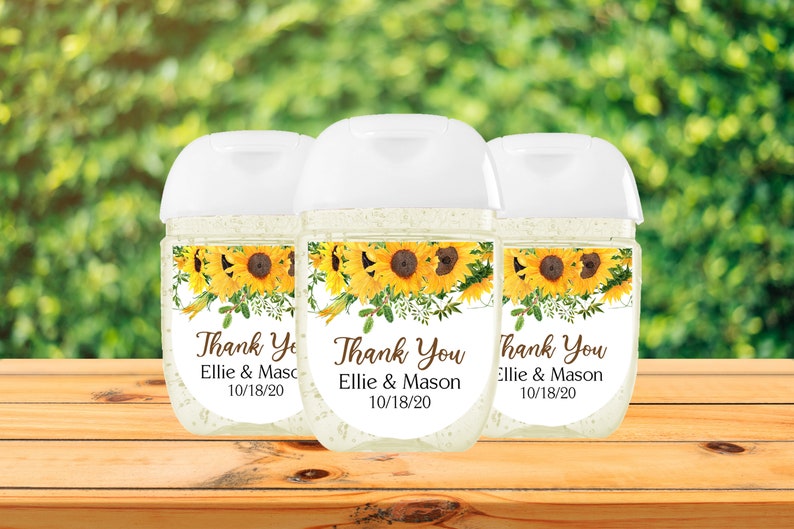 [99] Sunflower-themed hand sanitizers so your guests never forget to keep their hands clean again. Give them a wedding favor they will never forget.
---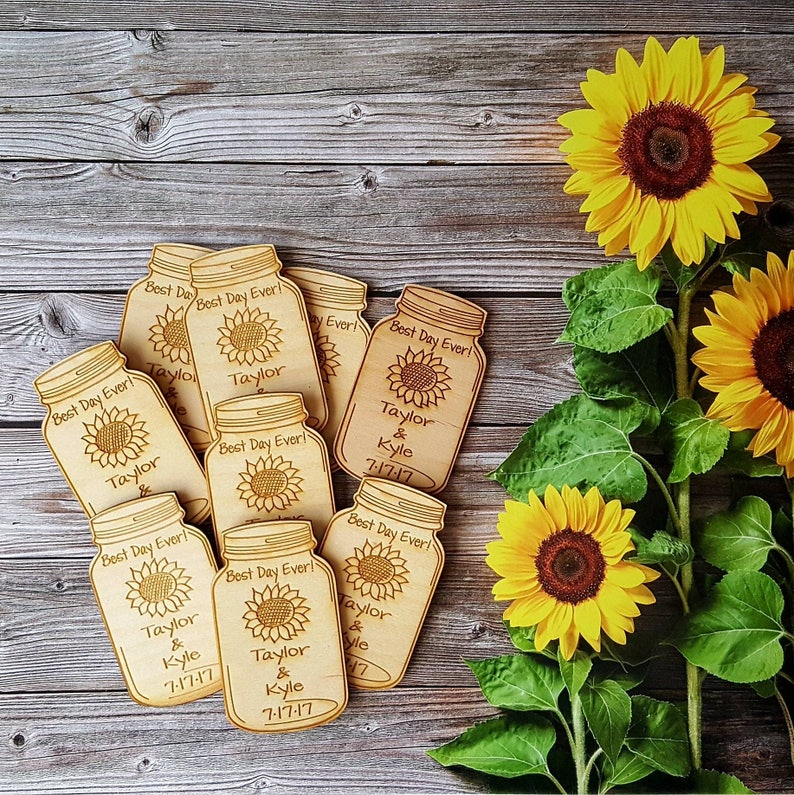 [100] They are made from 1/8″ Baltic Birch and have a very strong magnet on the back. They are laser cut and sayings are laser engraved so they will not smear or fade like some inks do if they get wet. These will stand the test of time.
---
[101] Decorate your wedding favors, gift bags, jars, boxes, candle tins and more.  Easily make simple favors stand out with uniquely styled stickers for your ultimate celebration.
---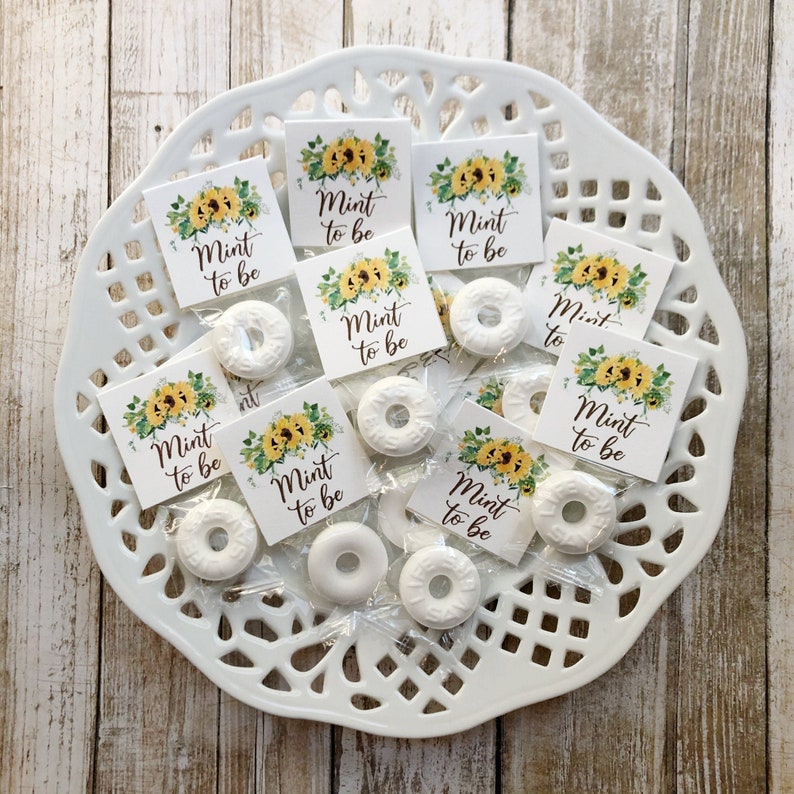 [102] These elegant sunflower mint toppers will be great for wedding favors. The tags fit the individually wrapped Lifesaver mints.
---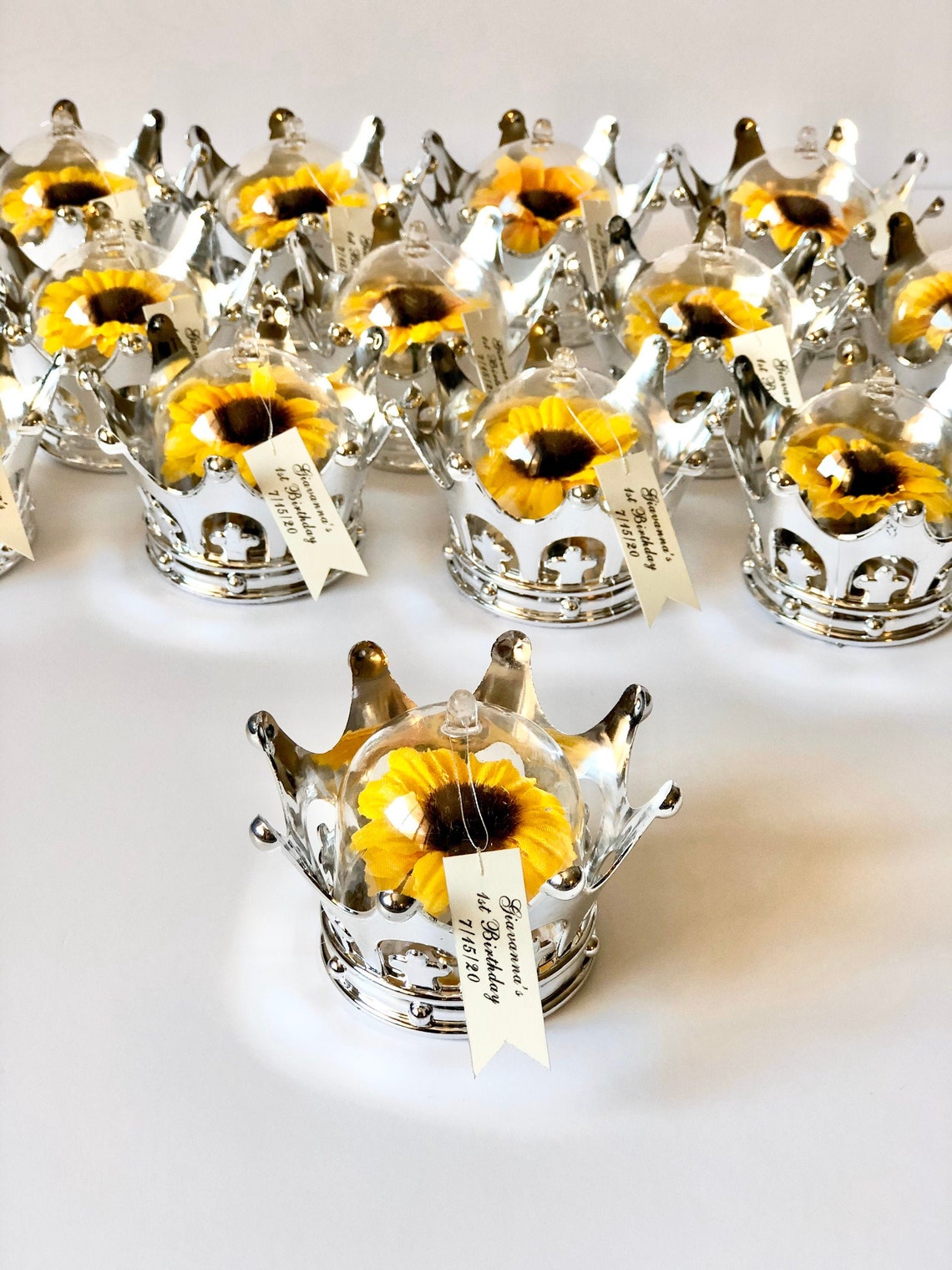 [103] Crown your special day with the ultimate sunflower wedding favour.
---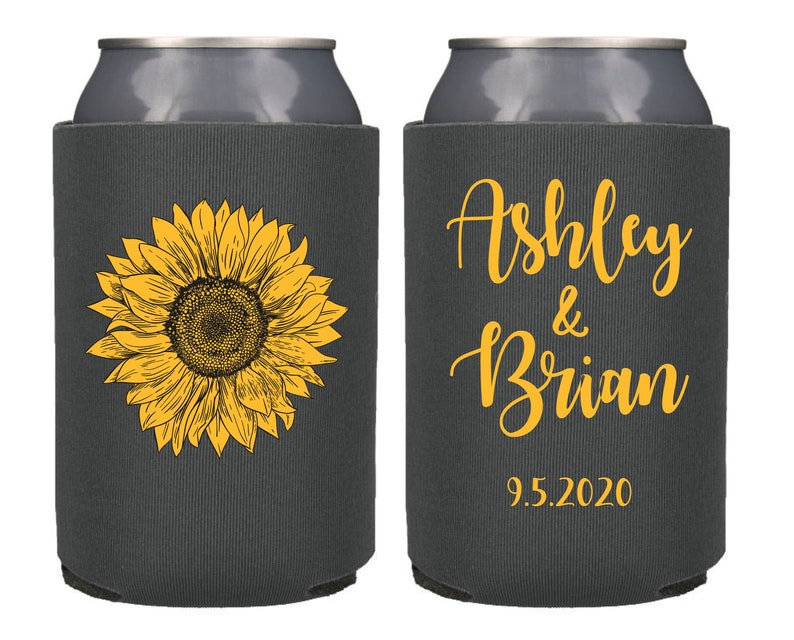 [104] Sunflower can cooler wedding favor that will give them memories for life.
---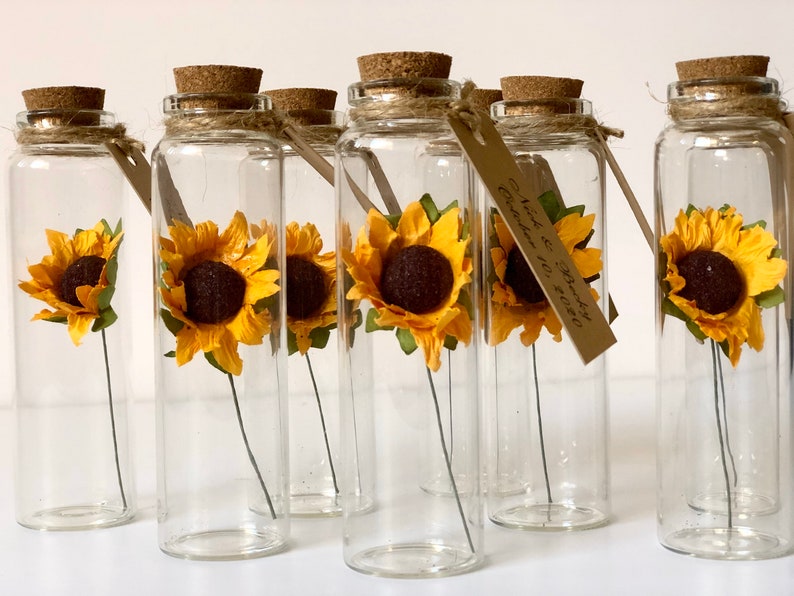 [105] Sunflower in a cork tubed glass rustic bottle.
---
[106] Sunflower-themed Tic Tac wedding favors.
---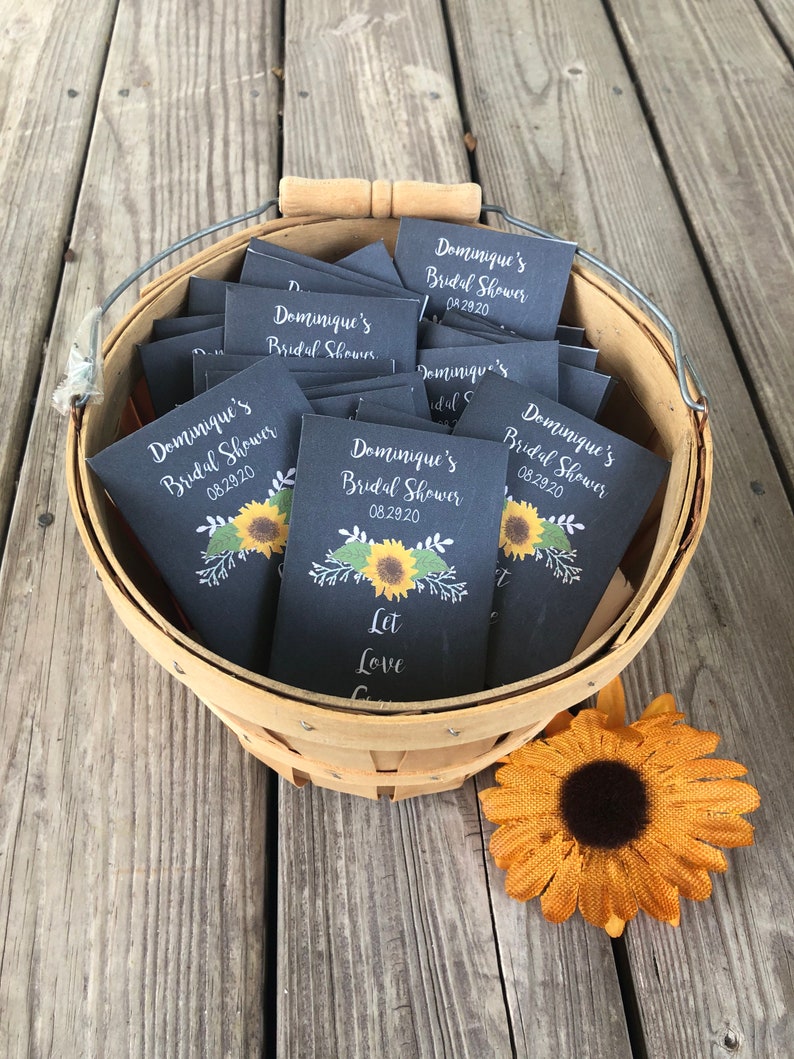 [107] These packets will feature beautiful sunflowers on chalkboard design.
---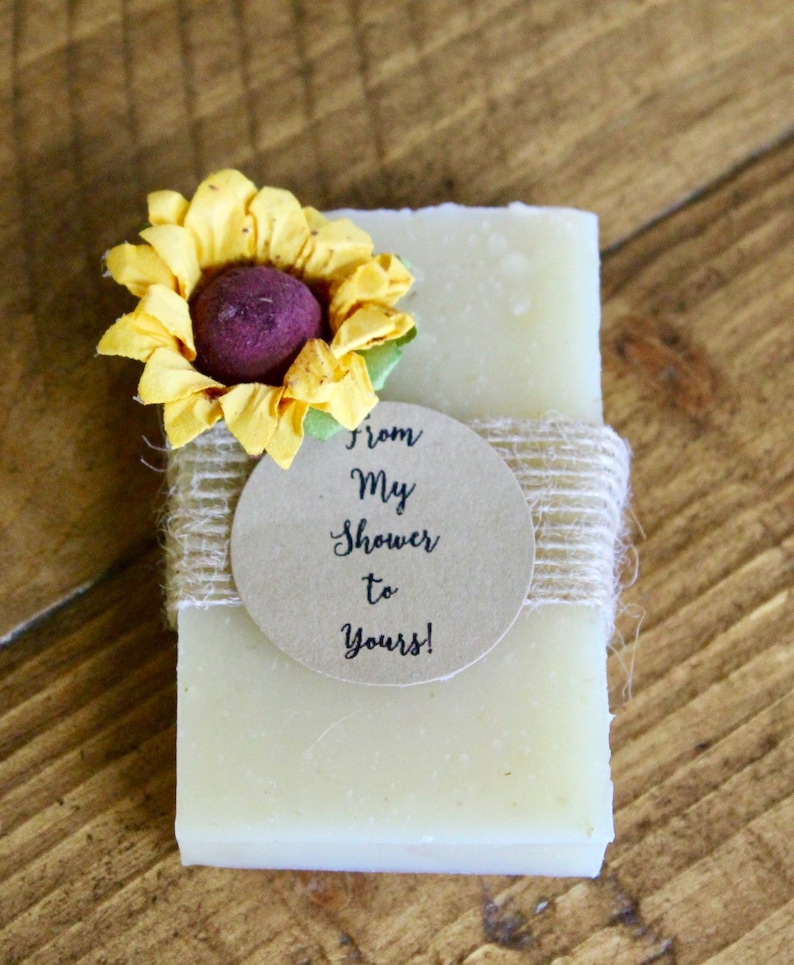 [108] Each soap comes wrapped in burlap with a personalized label and an adorable paper sunflower.
---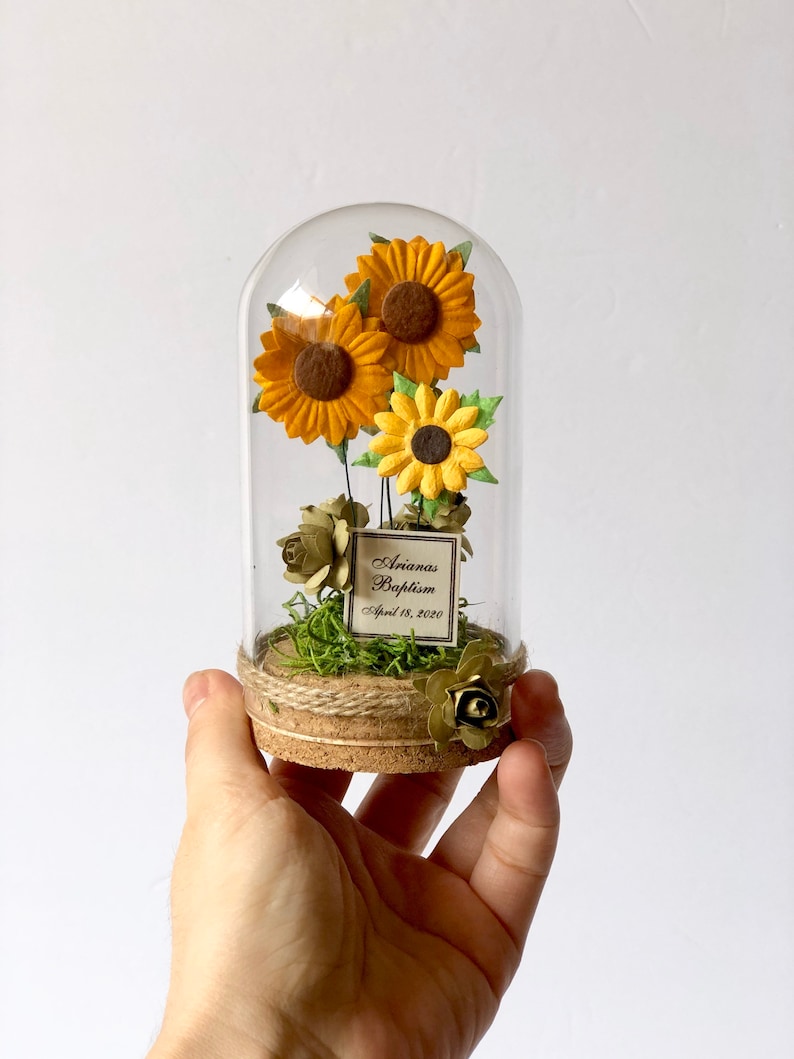 [109] Small but beautiful family of sunflowers encased in glass.
---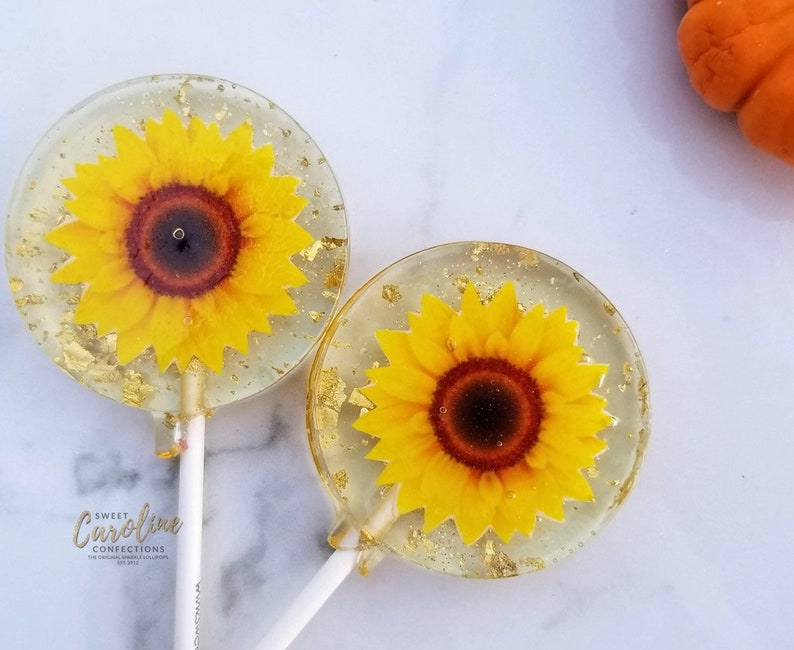 [110] Absolutely stunning! Clear candy with a hand-cut sunflower, surrounded by classic gold sparkle flakes and a dash of gold edible glitter.
---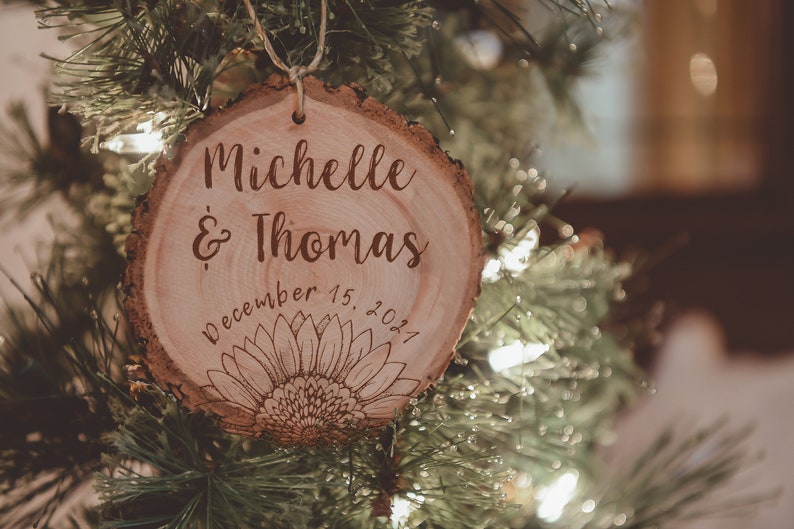 [111] Laser engraved sunflower design on wood for an ornamental wedding favor.
---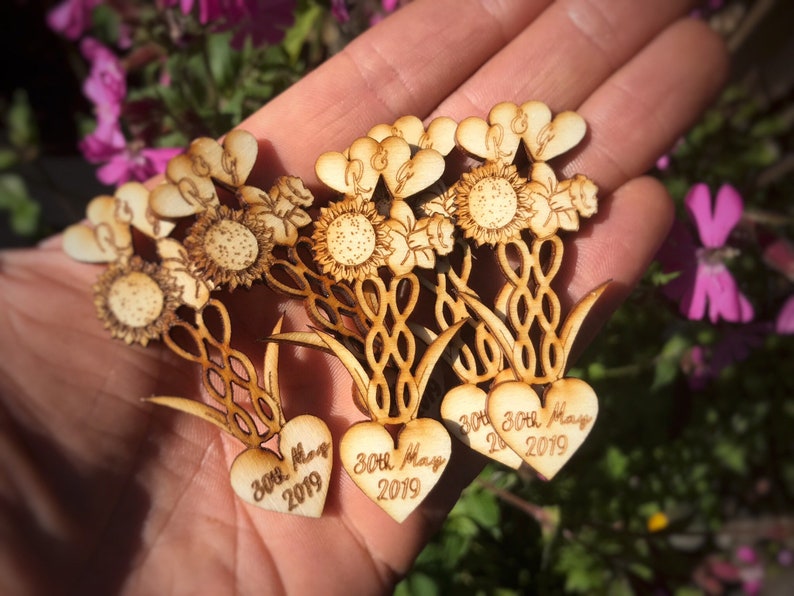 [112] Sunflower welsh love spoon wedding favors. Love spoons are a tradition in Wales, given to your loved one as a sign of your romantic affection. What better way to share your love for each other with your wedding guests?
…
H
Sunflower Wedding Receptions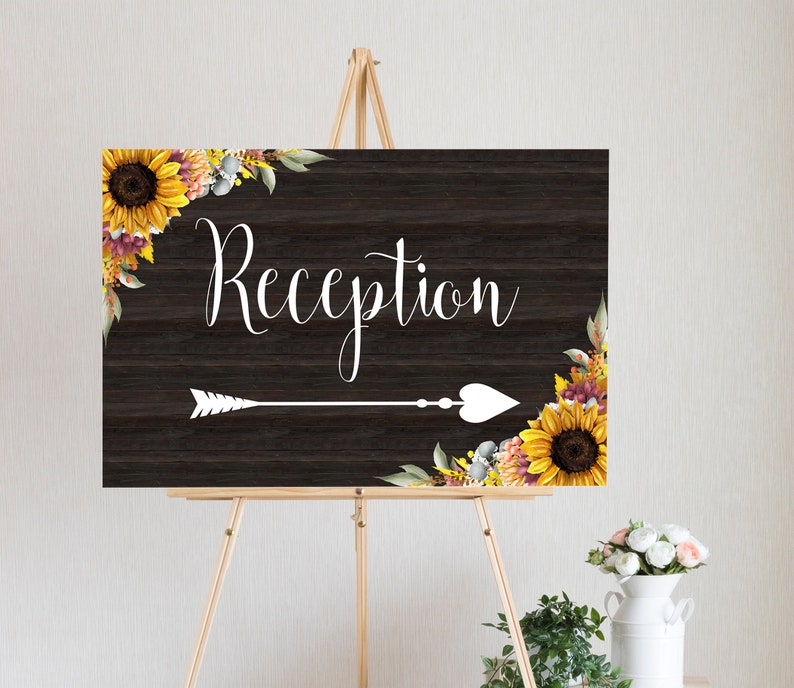 [113] Sunflower themed reception signage to add some rustic cheer.
---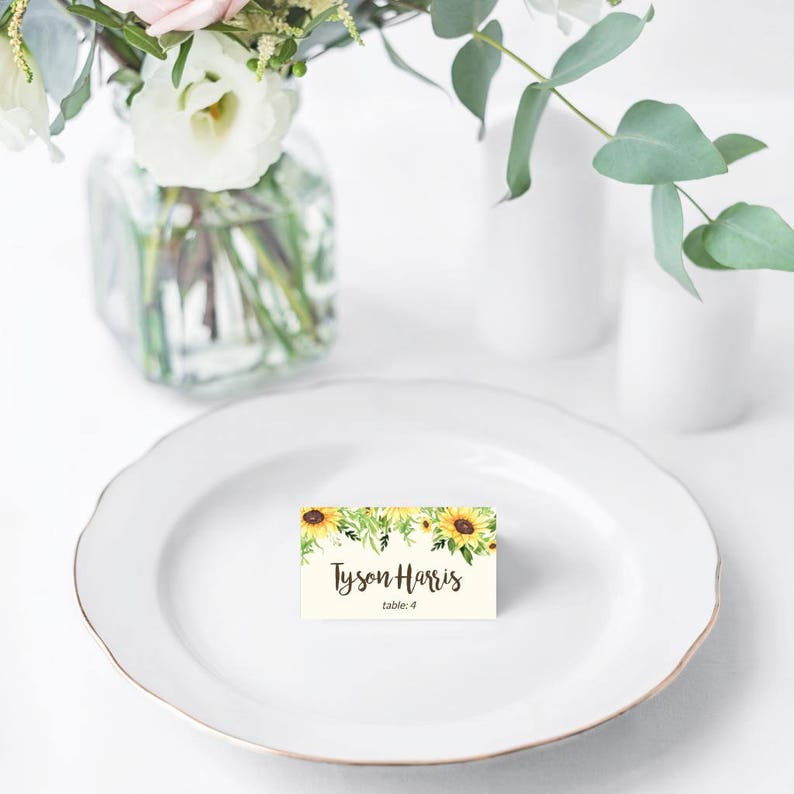 [114] Cream Sunflower Rustic Wedding Place Card, Flat and Tented
---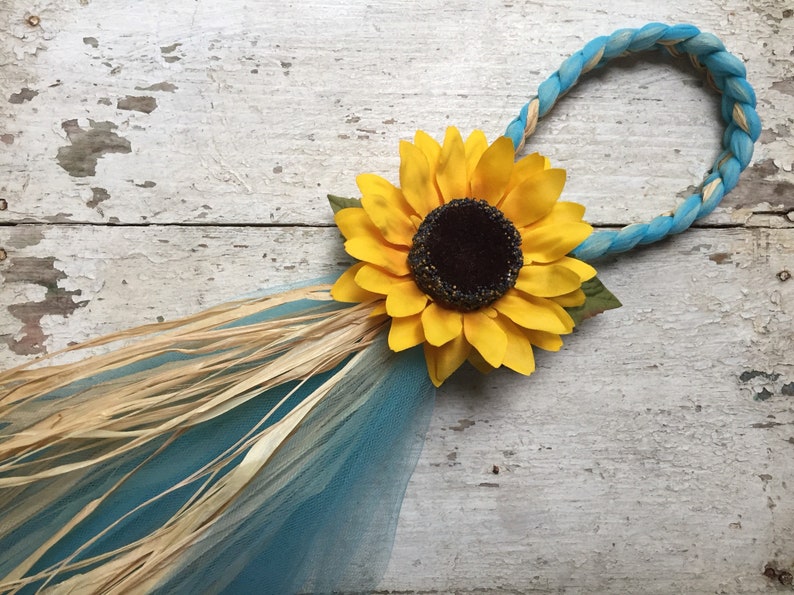 [115] Use these to reserve aisles or for each member at the wedding party table. Designate seats for special guests, grandparents, etc. These hangers move easily from wedding venue to reception area after your ceremony.
---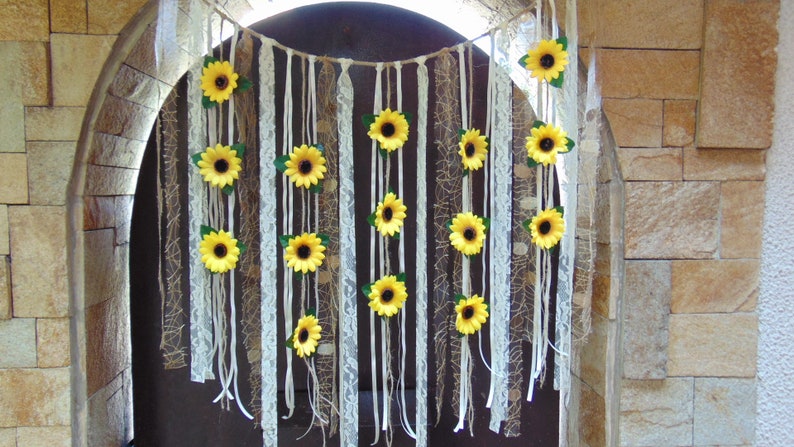 [116] Sunflower garland for enhancing the look of your reception area.
---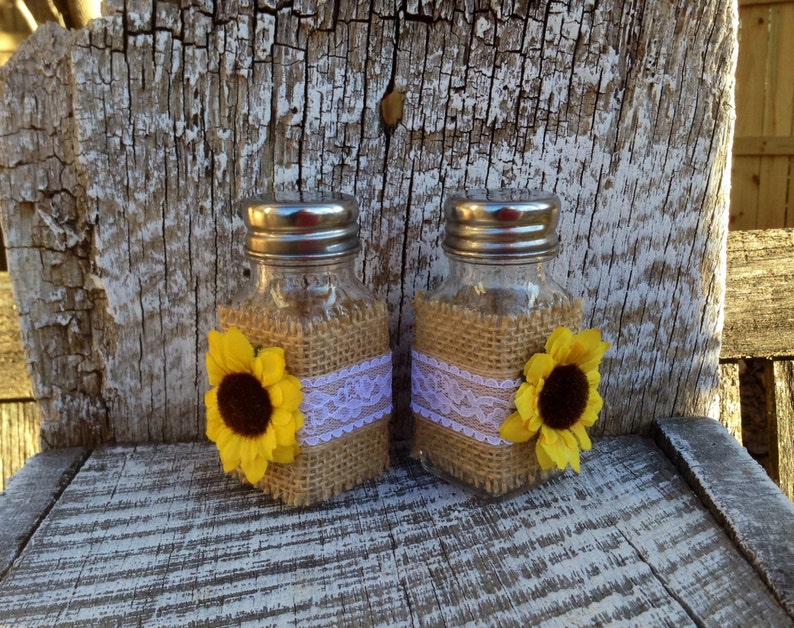 [117] These shakers would add a nice touch to the bride and groom table or all the guest tables at your wedding reception. Give them away as a wedding favor if you wish.
---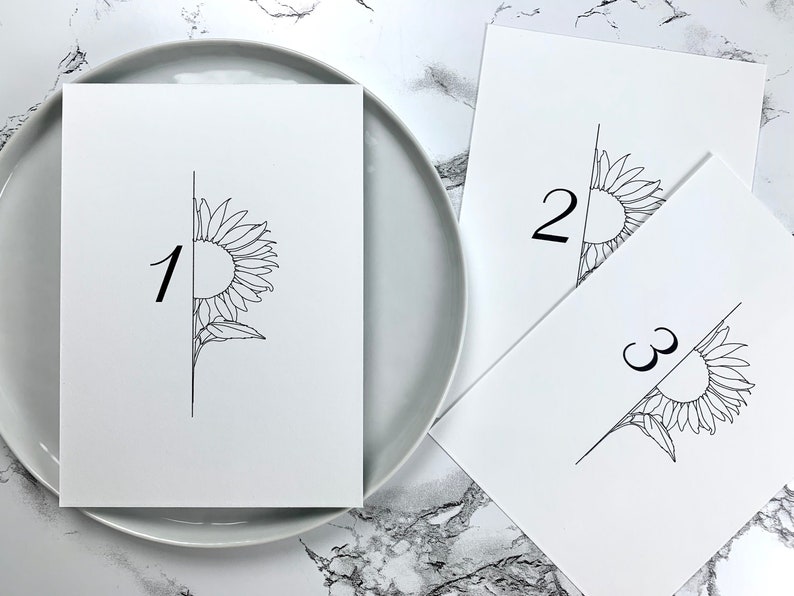 [118] These elegant minimal table numbers are perfect for a wedding reception with a modern sunflower botanical theme. Table numbers feature hand-illustrated sunflowers and modern design.
---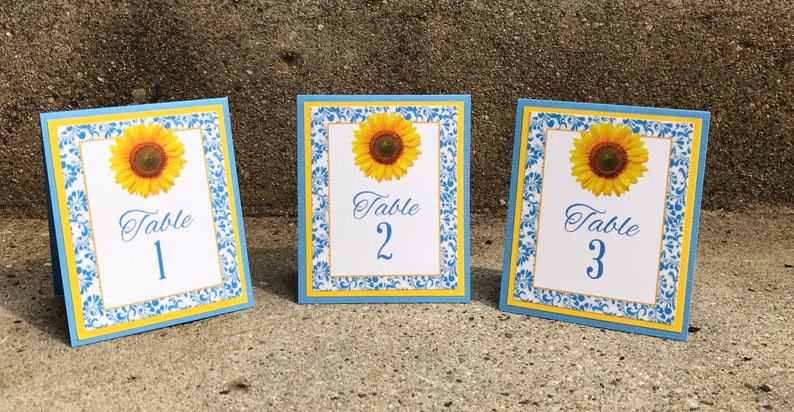 [119] These table numbers are tented and mounted – the number is printed out on white cardstock, inked with your choice of color, and mounted to a heavy piece of cardstock.
---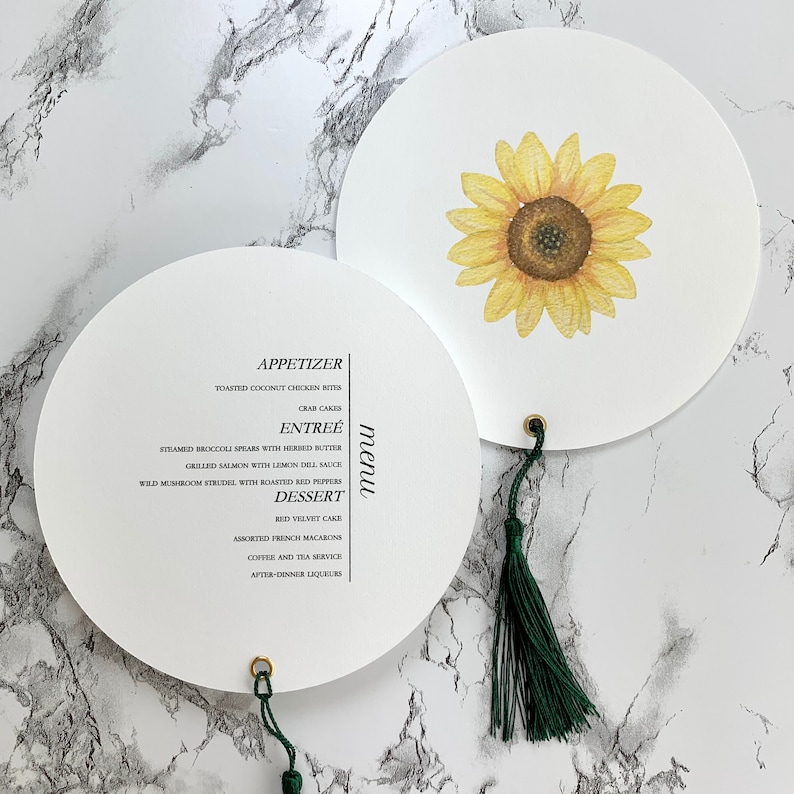 [120] Leave your guests swooning at your wedding reception table with this unique round menu. This menu is two-sided – the front-side features a modern and minimal menu design, and the backside features a beautiful watercolor sunflower. Each menu has a rich, forest green tassel secured at the bottom.
---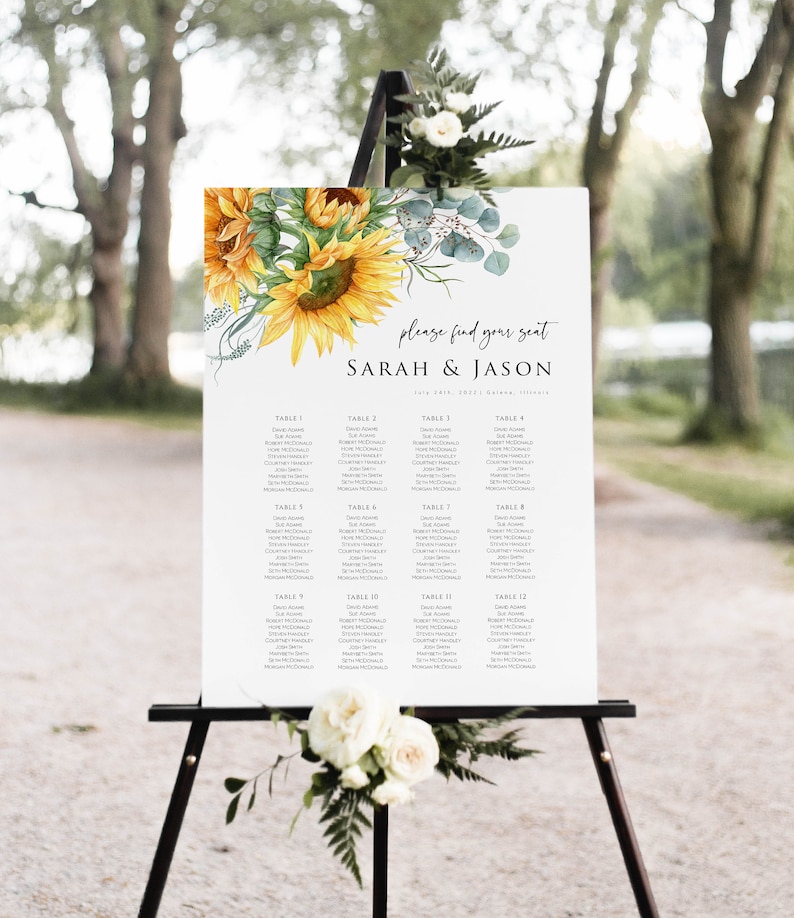 [121] Sunflower themed reception seating chart.
---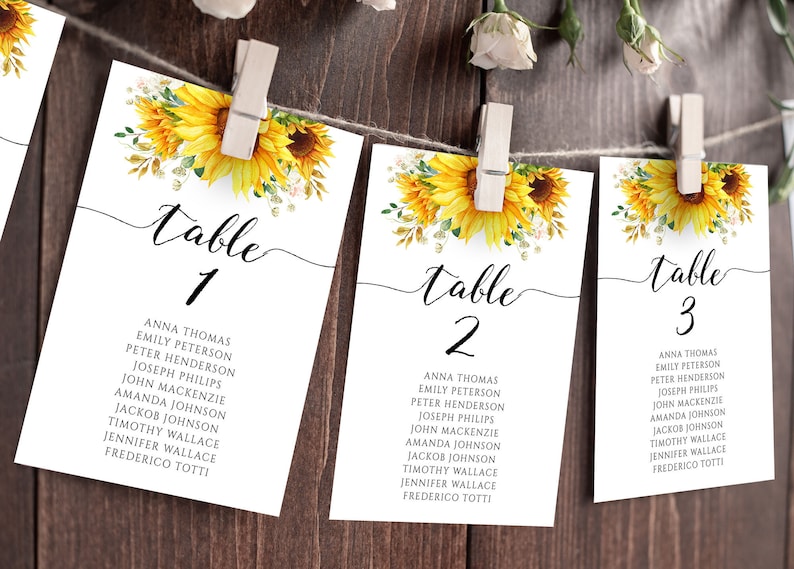 [122] Stylize your wedding seating plan beyond the norm with these sunflower-pieced designs.
---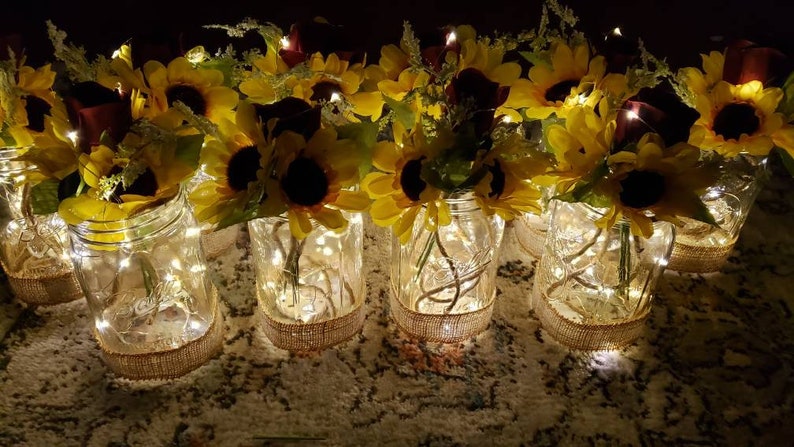 [123] Light up the night for a late evening reception with glowing sunflower mason jars.
---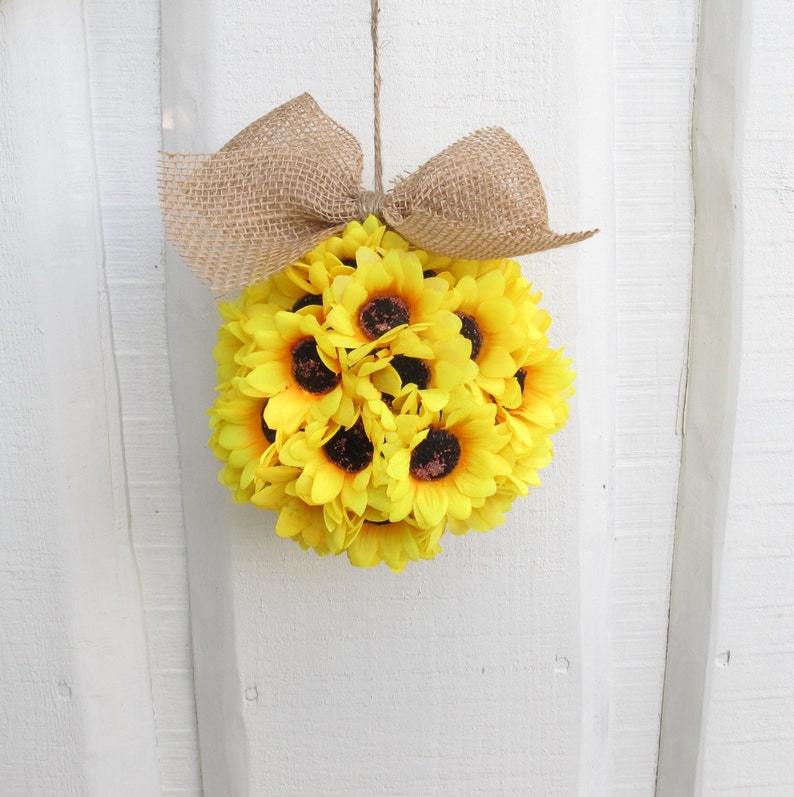 [124] A beautiful addition to your reception with a hanging sunflower pomander.
…
I
Sunflower Wedding Arches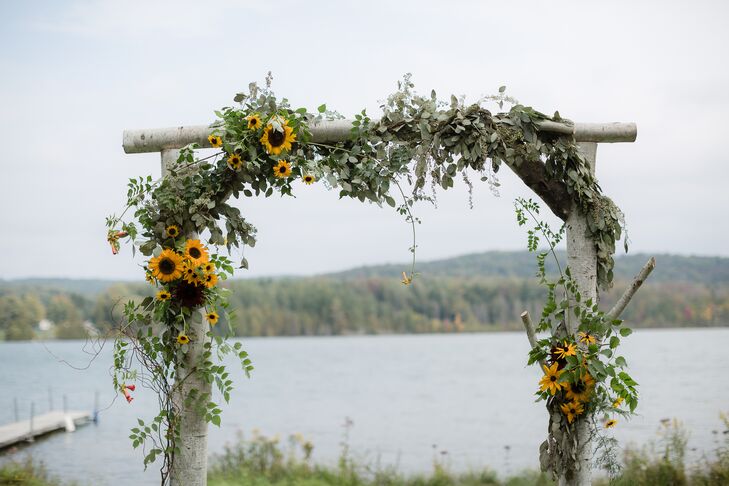 [125] Simple sunflower covered arch.
---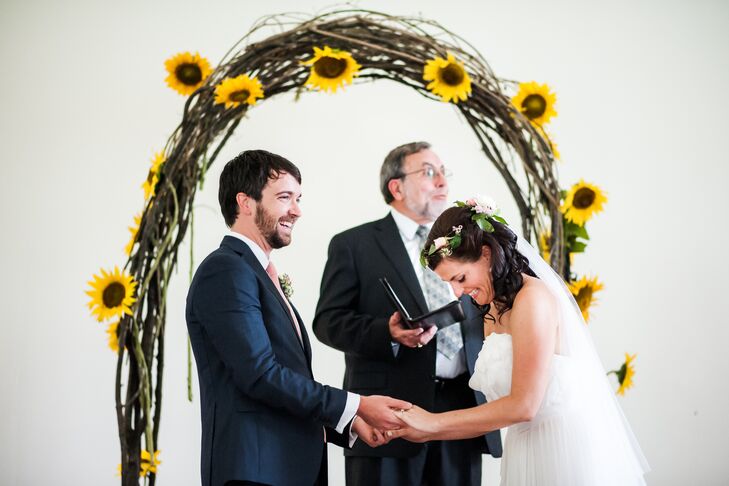 [126] Curved branch arch with bright yellow sunflowers.
---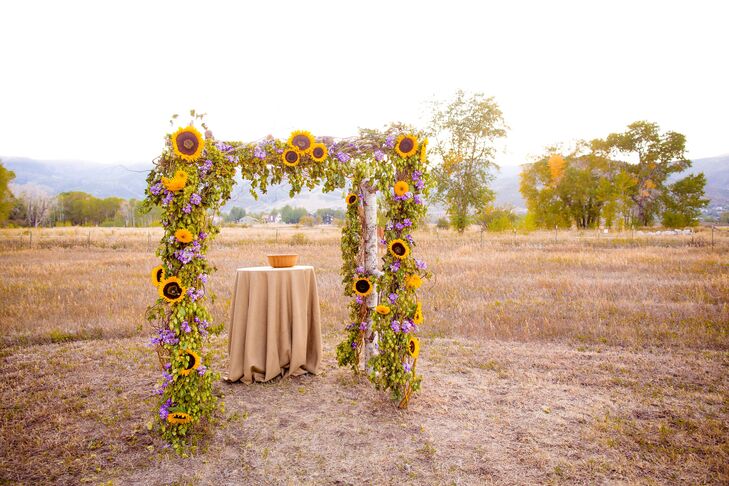 [127] Framed pergola lined with an arrangement of sunflowers and lavender.
---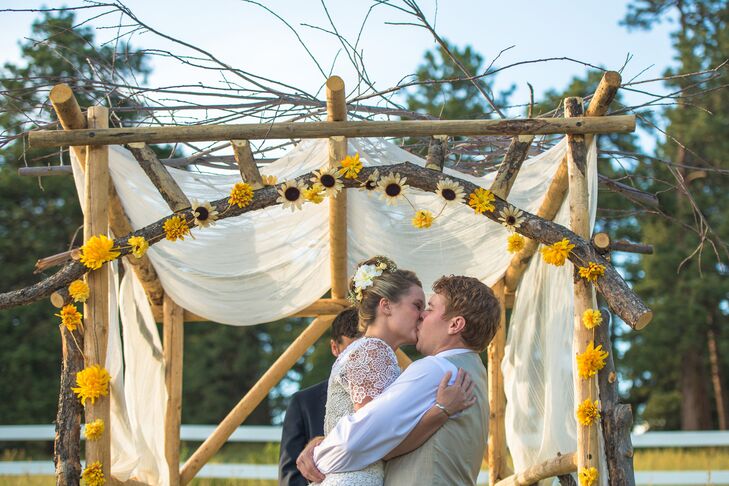 [128] Rustic unfinished wooden wedding arbor with sunflowers and spider mums.
---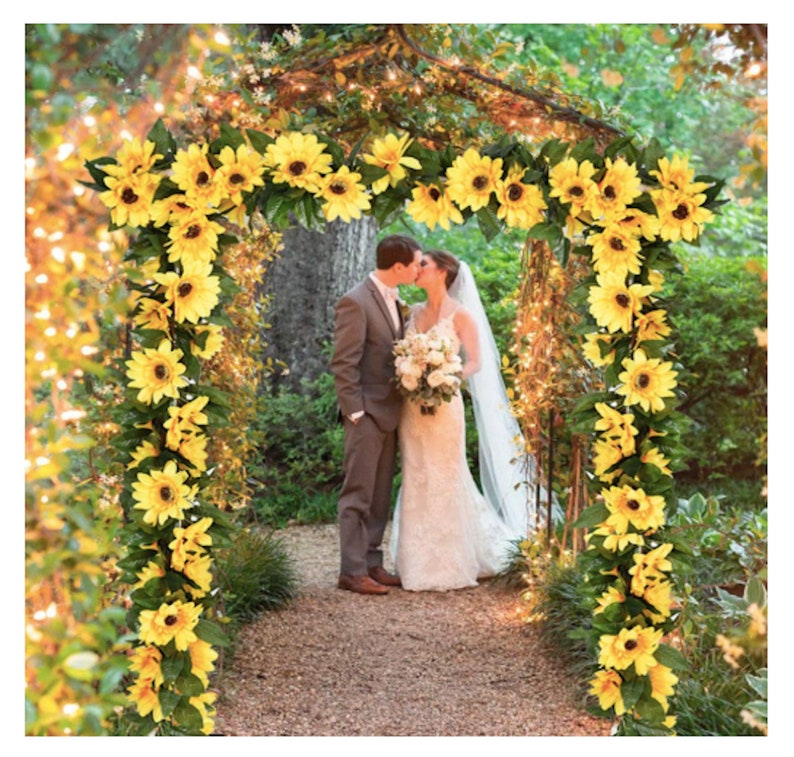 [129] Sunflower arch with sunflower vines.
---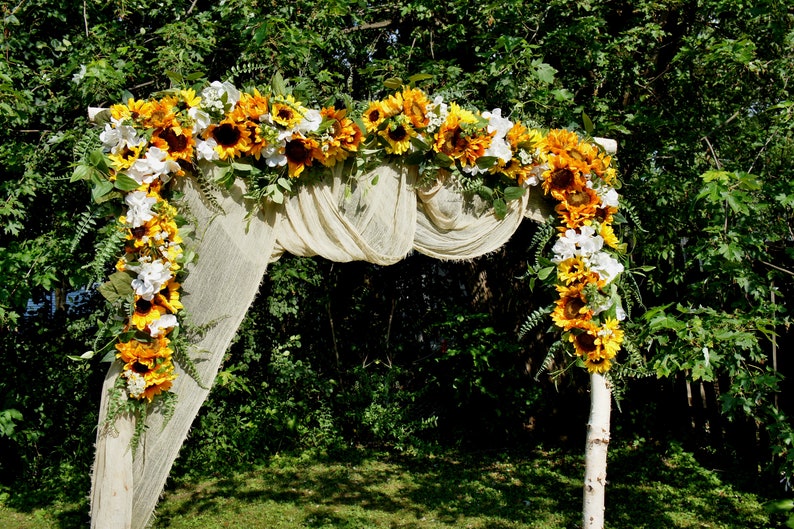 [130] Stunning wedding corner swag. Made with bright sunflowers, hydrangeas, ferns, and greens.
---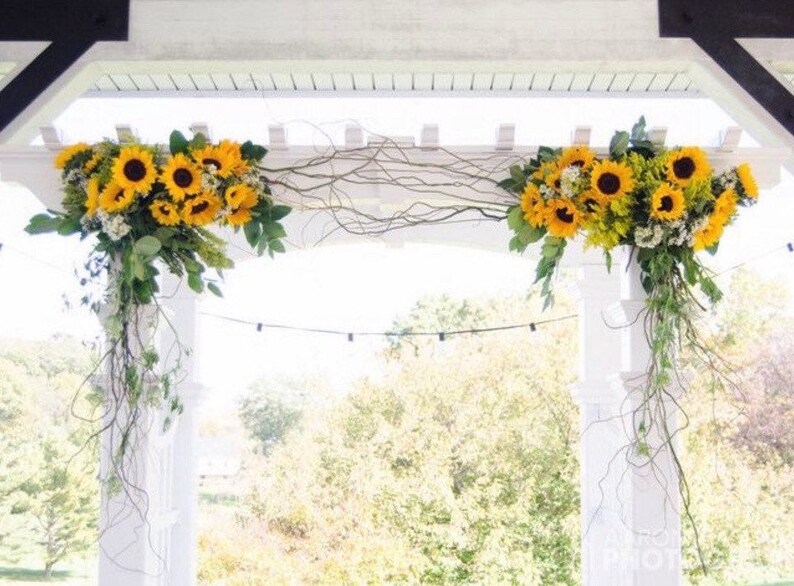 [131] Sunflower arrangement for a fall wedding arch.
---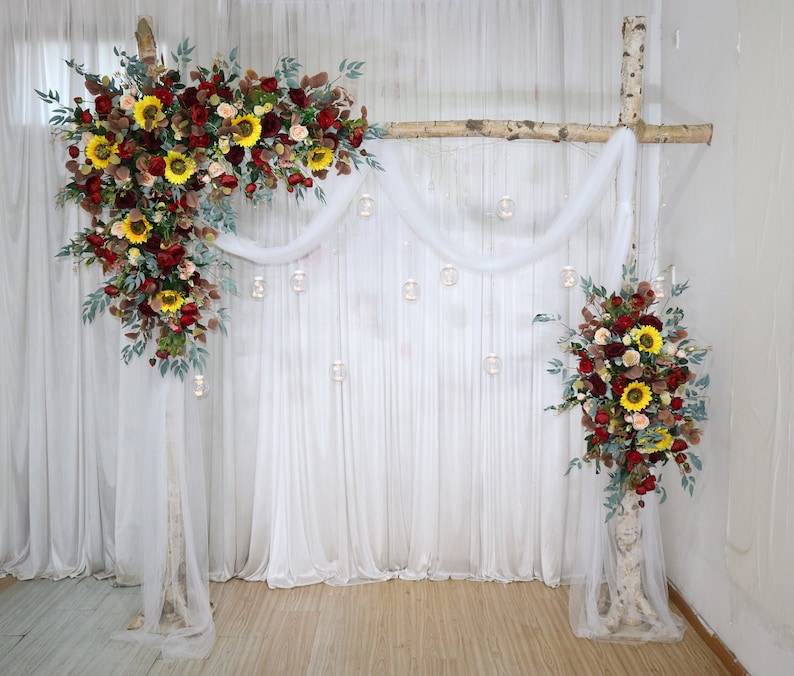 [132] Brown, burgundy sunflower combination simple arch style.