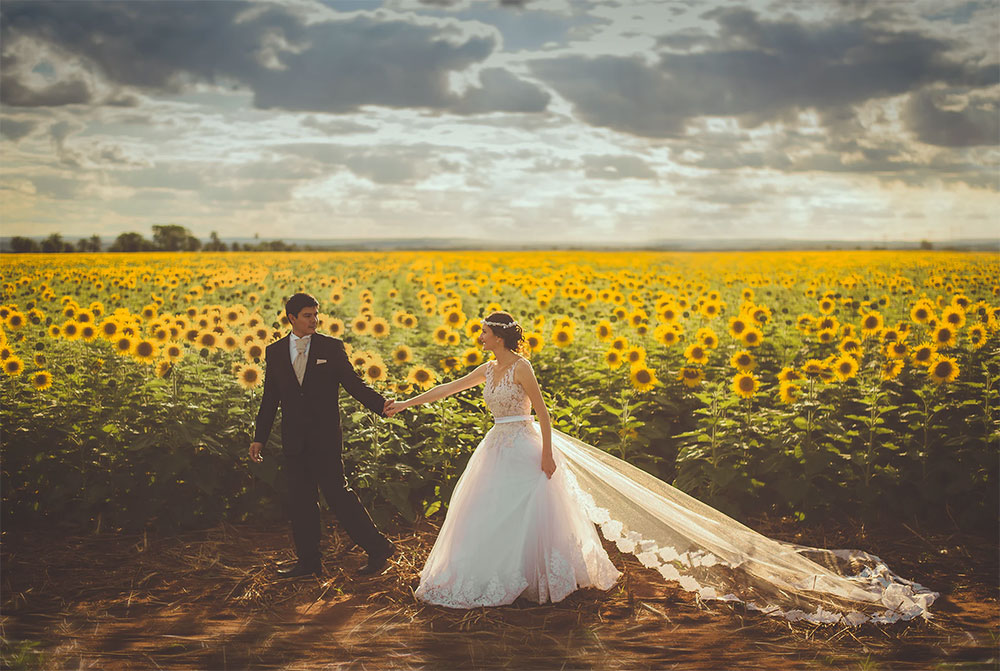 [Click Here To Go Back To Page 4]
…
M
Sunflower Wedding Rings
[185] The beautiful sunflower ring is inlaid with AAA cubic zirconia.
---
[186] This delightful look showcases a yellow round cut center stone wrapped in a sunflower frame lined with smaller round stones. The ring's twisting shank sparkles with additional round stones.
---
[187] Sterling silver sunflower wedding ring.
---
[188] Sunflower Flower Cubic Zirconia Band Gold Floral Leaf Ring.
---
[189] Hand selected high quality zircon sunflower design.
---
[190] Includes engraved special words of sunflower love.
---
[191] Crystals from Swarovski, make the jewelry sparkling, elegant and eye-catching.
---
[192] Adjustable sunflower band idea.
---
[193] Dragonfly and sunflower design concept.
---
[194] Sterling silver sunflower shine.
---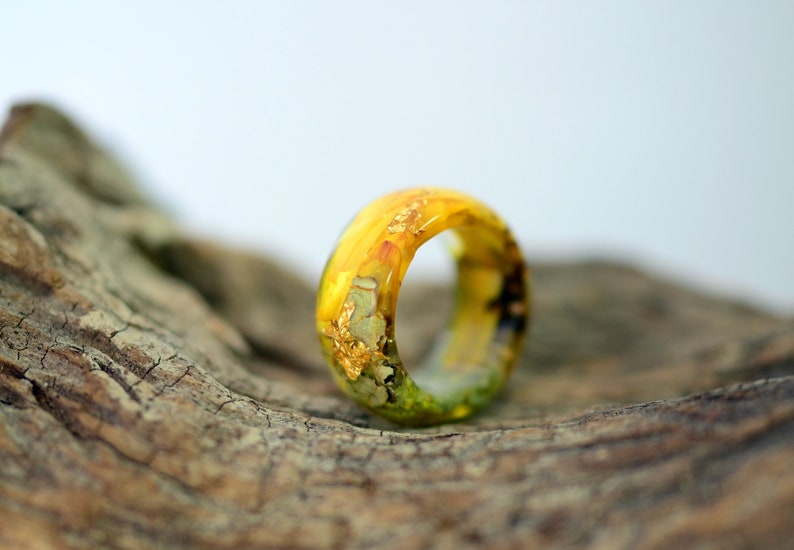 [195] Resin-based natural ring made with natural embedded sunflowers and tree bark.
---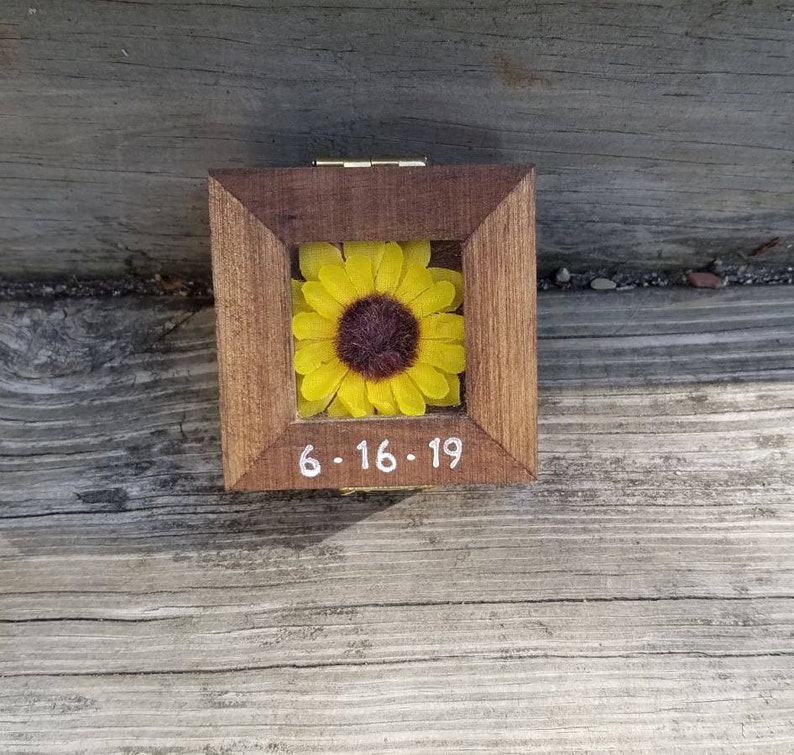 [196] Rustic sunflower wedding ring box.
---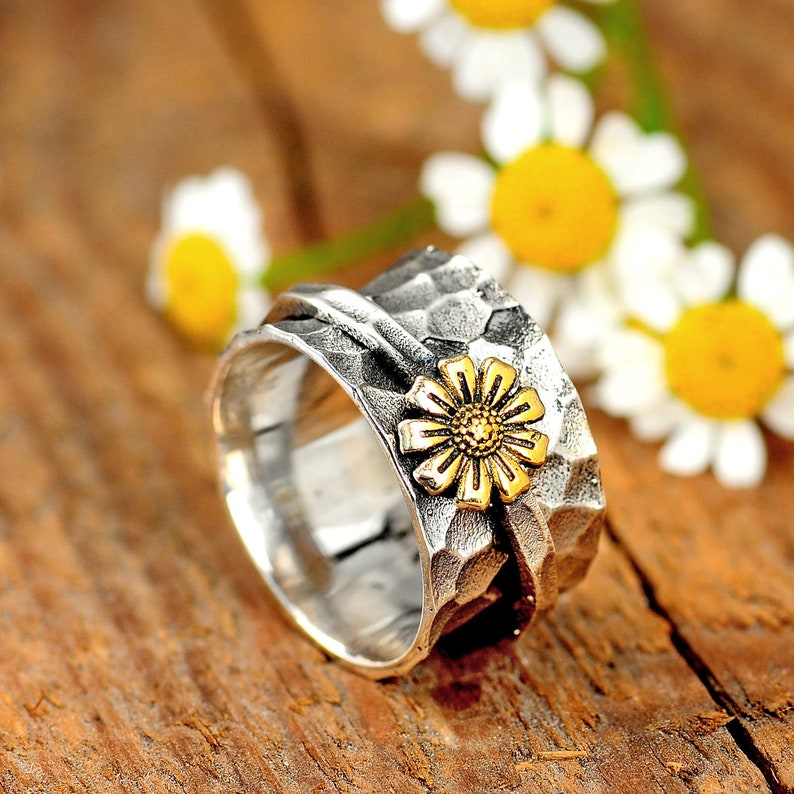 [197] Awesome sunflower spinner ring. Inspired by nature. Made of solid sterling silver and gold brass flower. Carefully hammered to create a nice shimmering.
---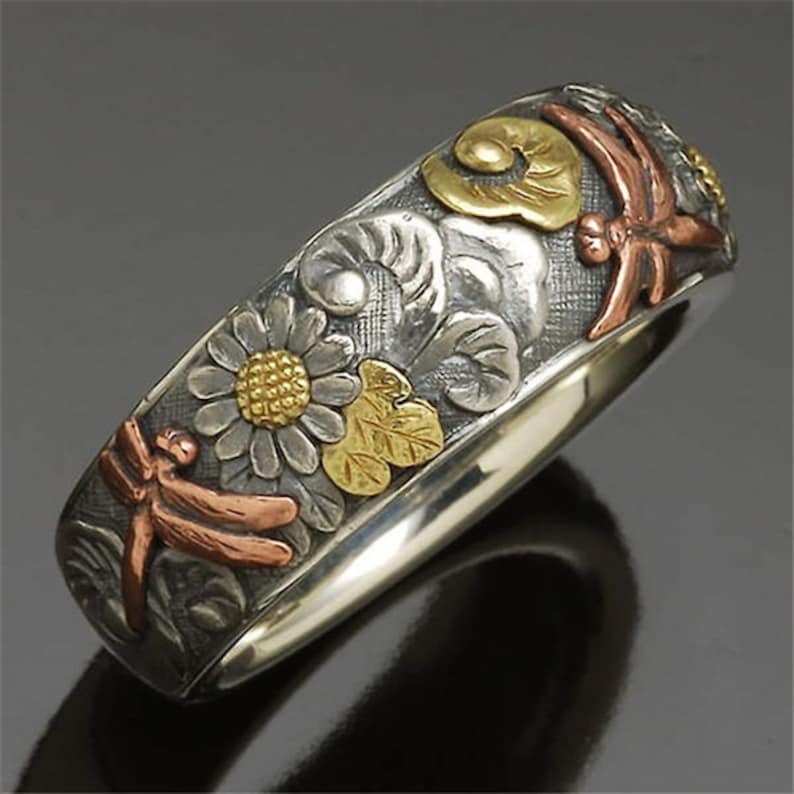 [198] Vintage 925 Sterling Silver Alloy Rose Gold Dragonfly Sunflower Ring.
---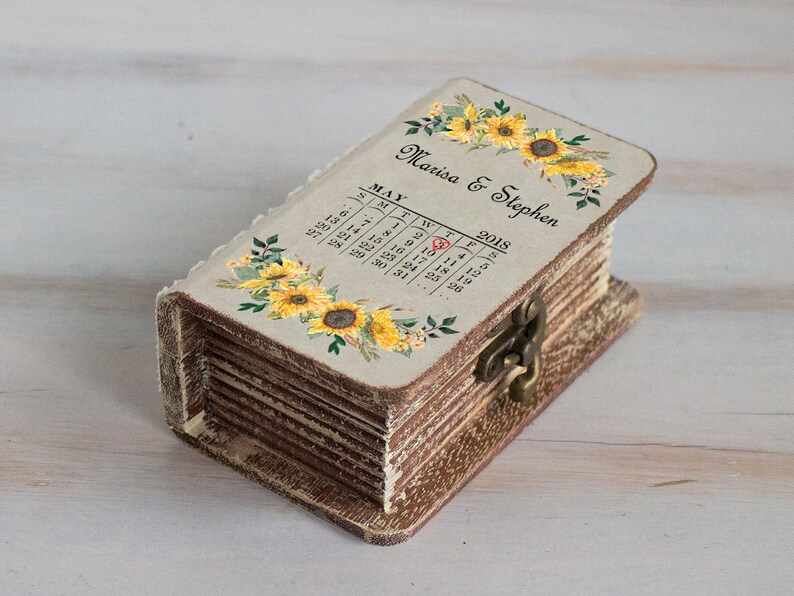 [199] Cute rustic book-shaped sunflower wedding ring box.
---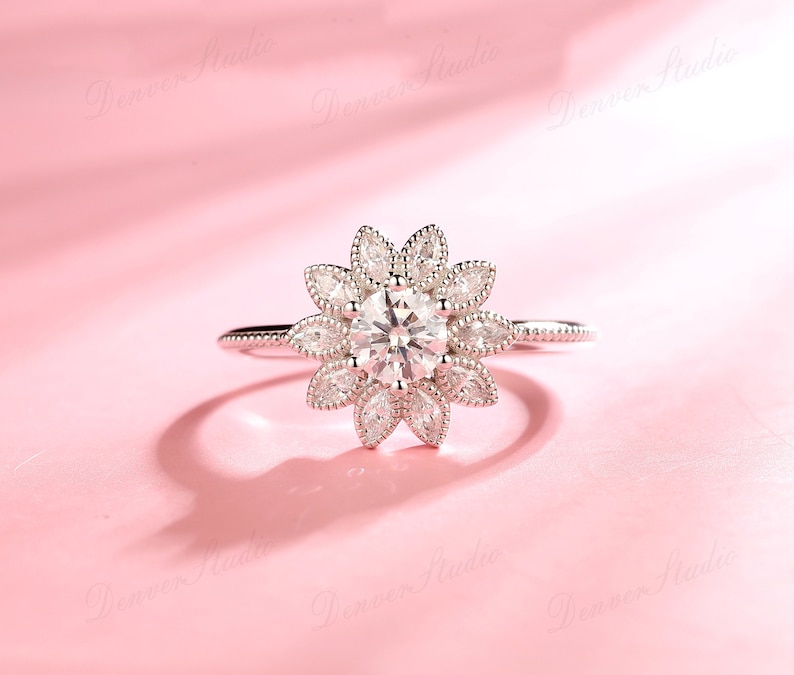 [200] Sunflower Shaped Moissanite Ring, Floral Halo Diamond..
---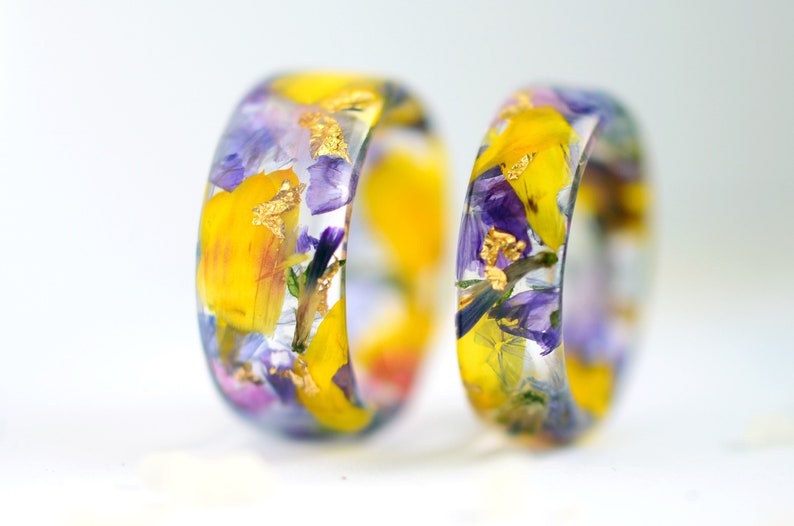 [201] Nature Resin Ring with Natural Pressed Bells, Pink Lilly and Sunflower.
---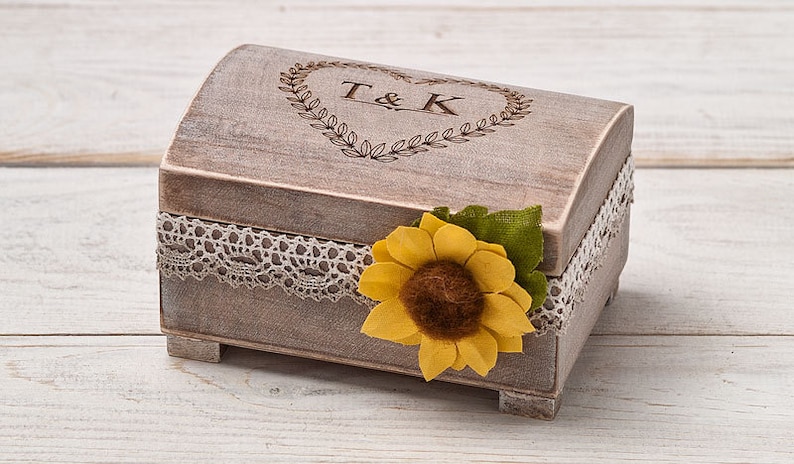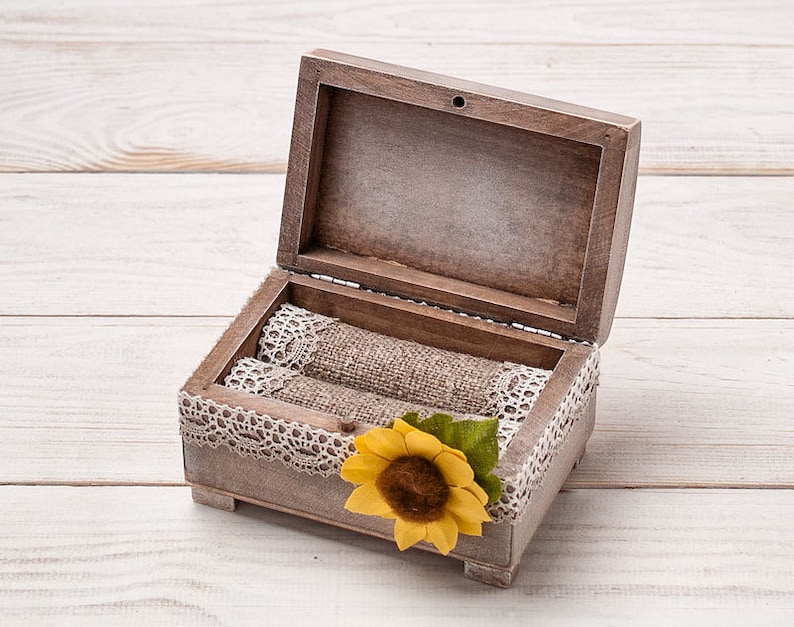 [202] Personalized Sunflower Ring Pillow Bearer Box. This box would be a very sweet addition to your beautiful wedding day. It can also be used to store your rings in after the festivities.
---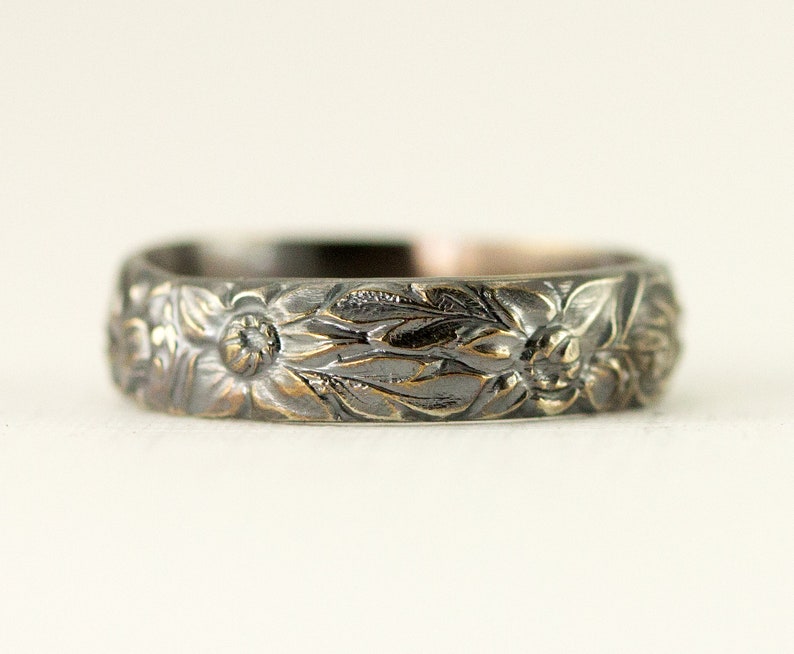 [203] Boho sunflower and buds ring design.
---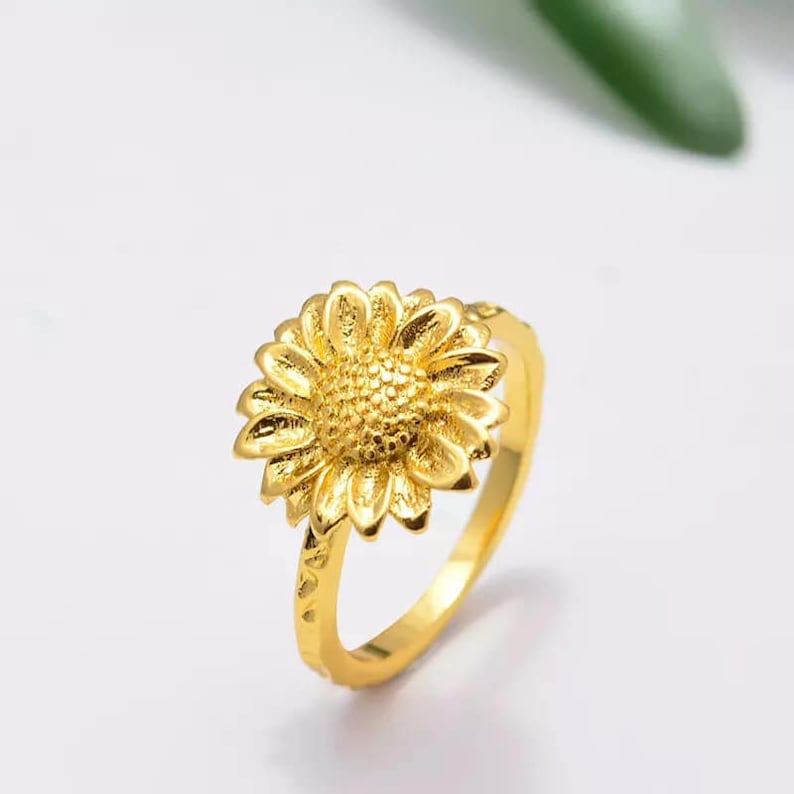 [204] 24k gold plated sunflower ring.
---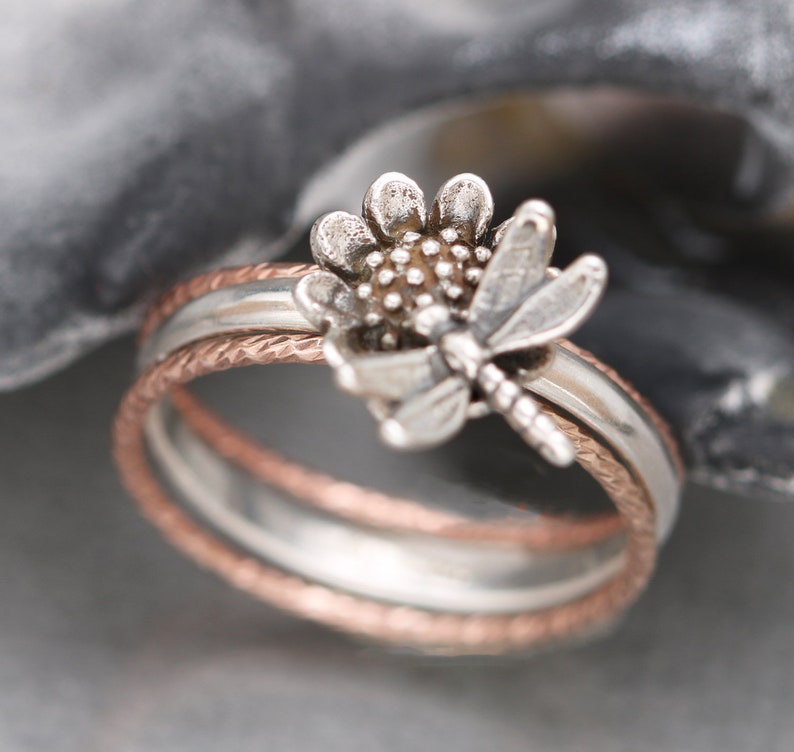 [205] Sterling silver dragonfly and sunflower ring.
---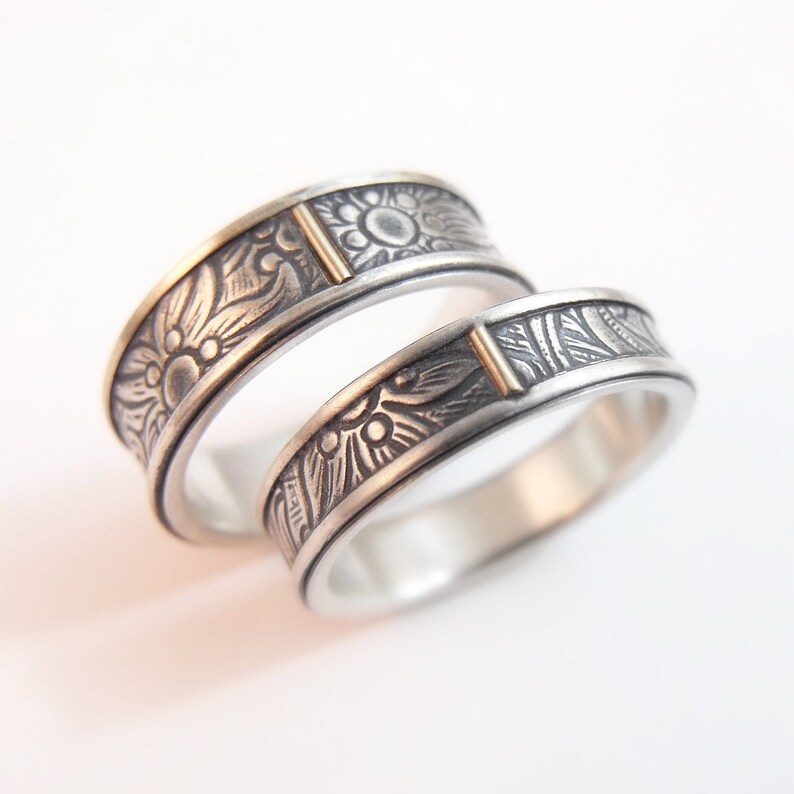 [206] Each ring is made almost entirely from sterling silver. Each sterling silver band is inlaid with a sterling ribbon patterned with a sunflower design. The design is finished with a 14k yellow gold tab and then each ring is lined with a sterling silver sleeve.
---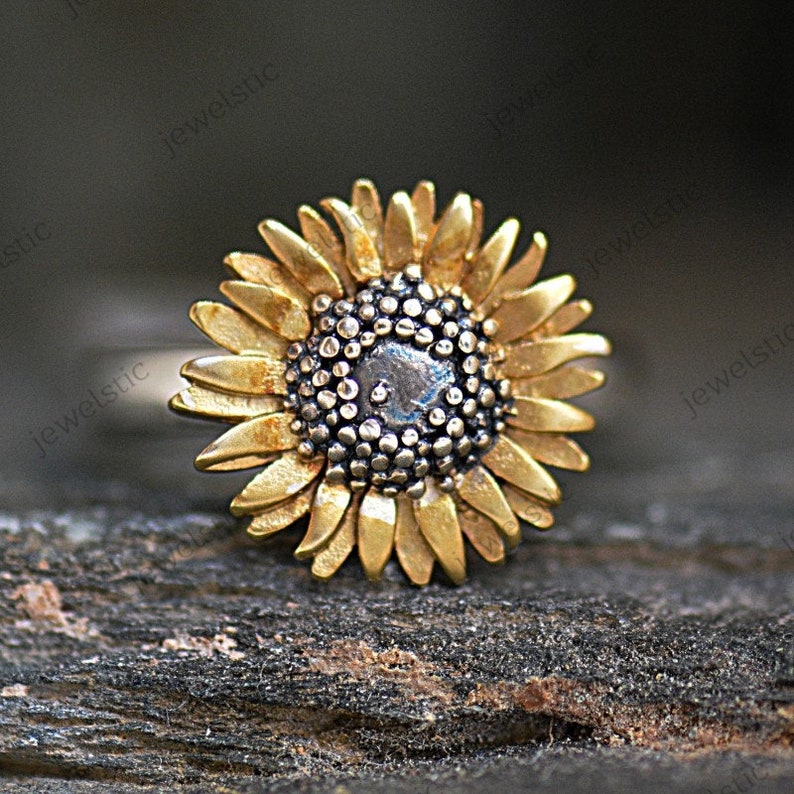 [207] This boho style sterling silver sunflower ring is perfect for those who love sunflowers. This ring has a hippie / gypsy vibe.
…
N
Sunflower Wedding Gifts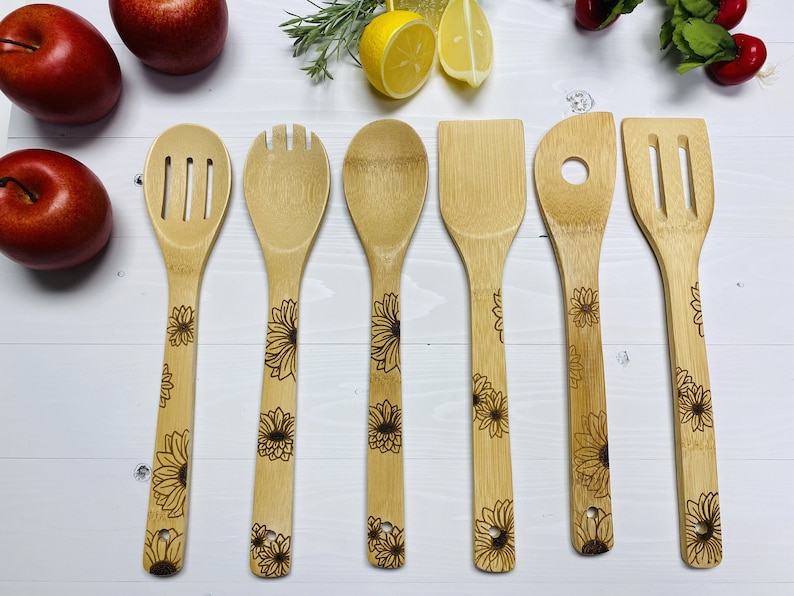 [208] Sunflower engraved wooden cooking spoons.
---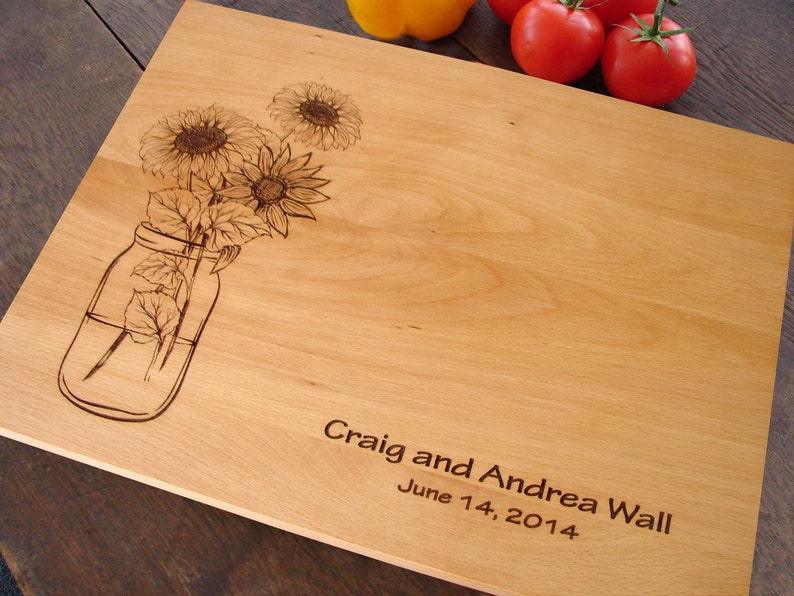 [209] Rustic mason jar filled with sunflowers custom cutting board is perfect for a country style wedding gift.
---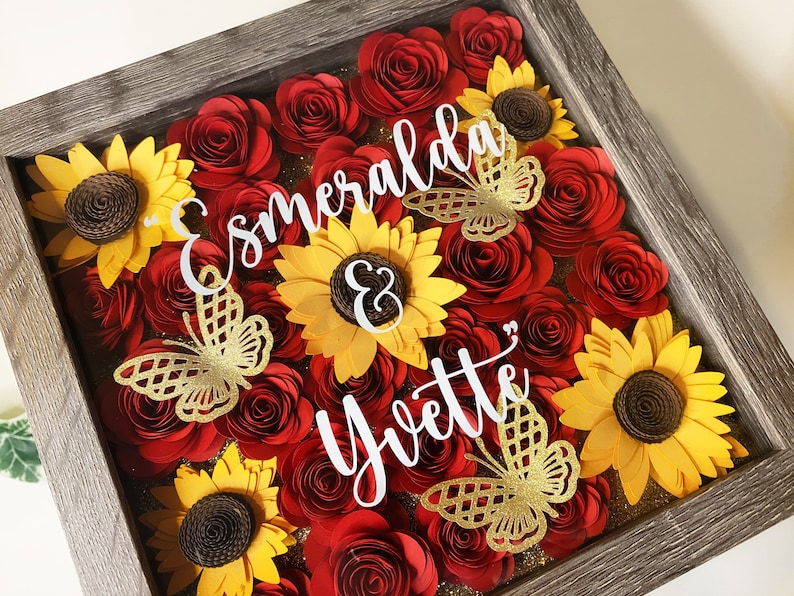 [210] This Paper Shadow Box has hand made roses, sunflowers and butterflies inside.
---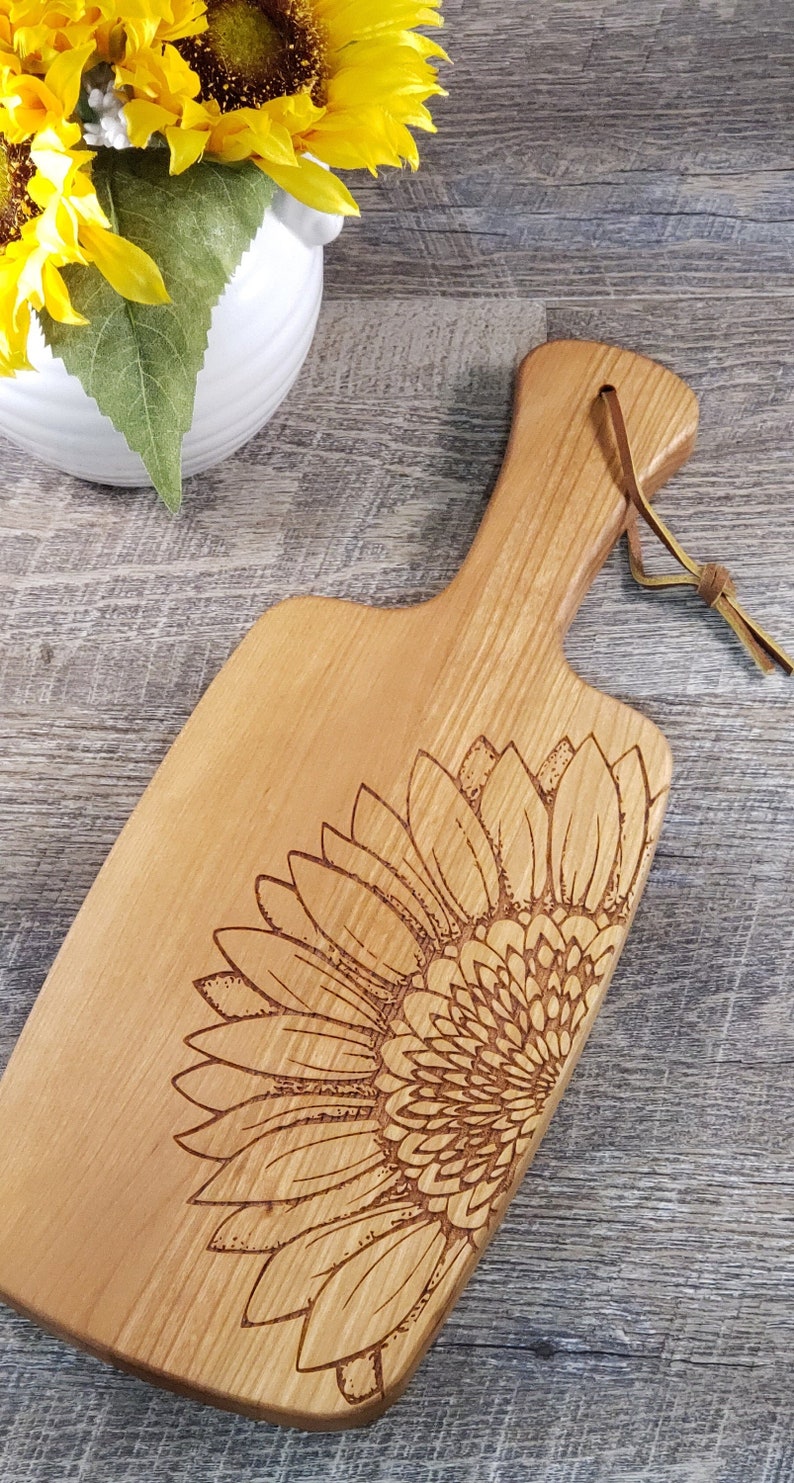 [211] This attractive sunflower engraved cutting board would be a great addition to any kitchen.
---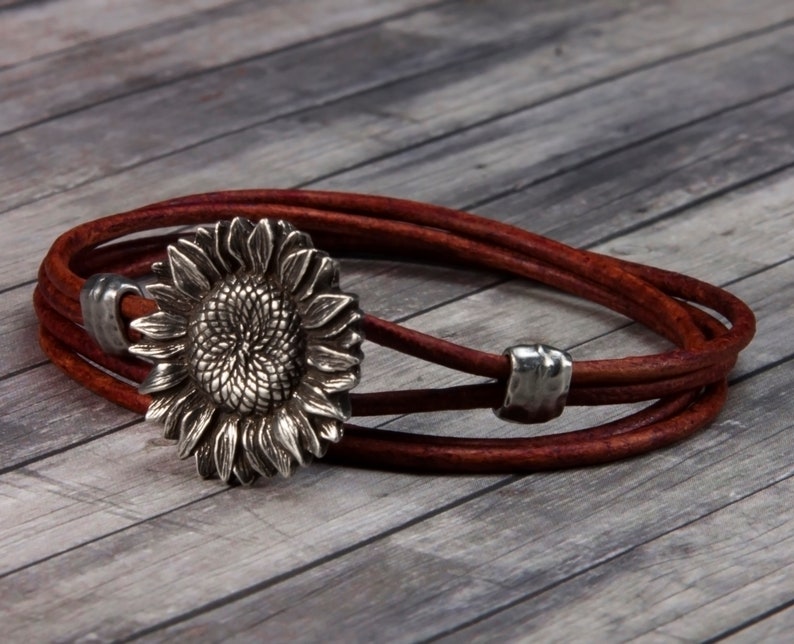 [212] This Women Leather Bracelet is bound to pop with this gorgeous Sunflower as a focal.
---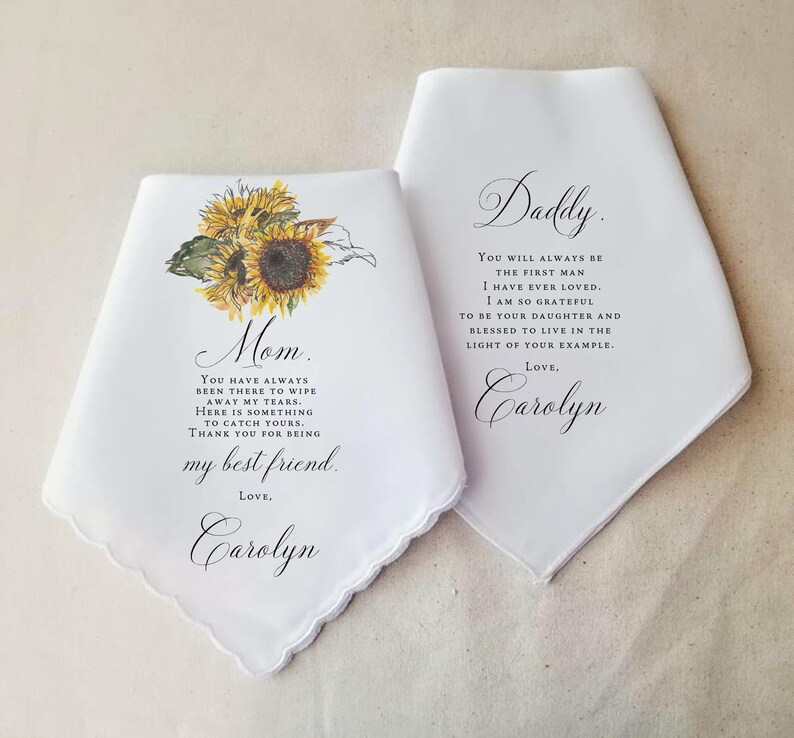 [213] This sophisticated wedding handkerchief makes an ideal wedding gift, perfect for the Mother of the Bride and Father of the Bride.
---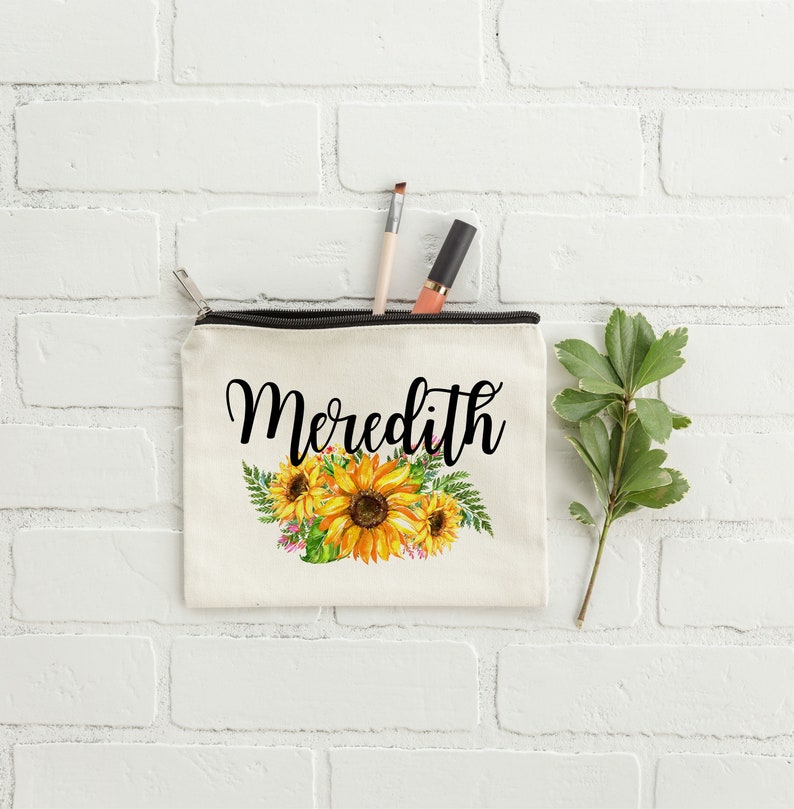 [214] Shine brightly with these sunflower makeup bags. Whether it's a gift for the bride, or the perfect bridal party accessory this bag is great for any autumn wedding.
---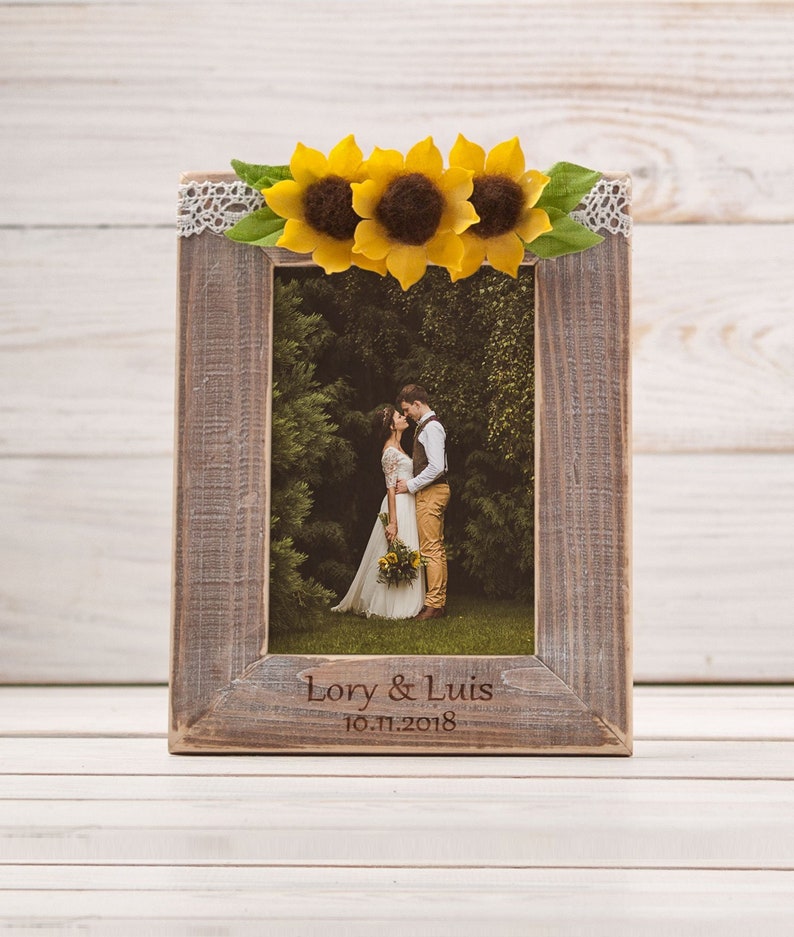 [215] Each frame is hand painted, distressed for a unique rustic look & decorated with a lace and handmade sunflowers.
---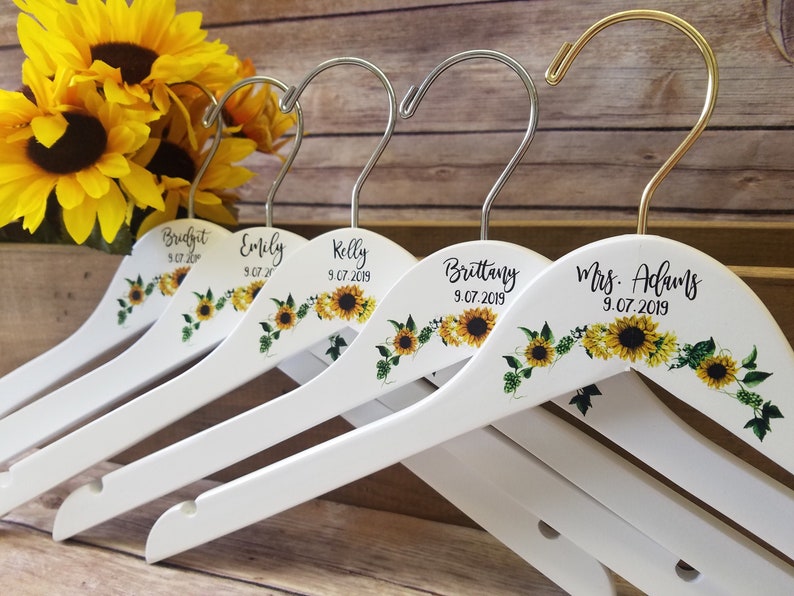 [216] These hangers are made of the finest solid hardwood.
---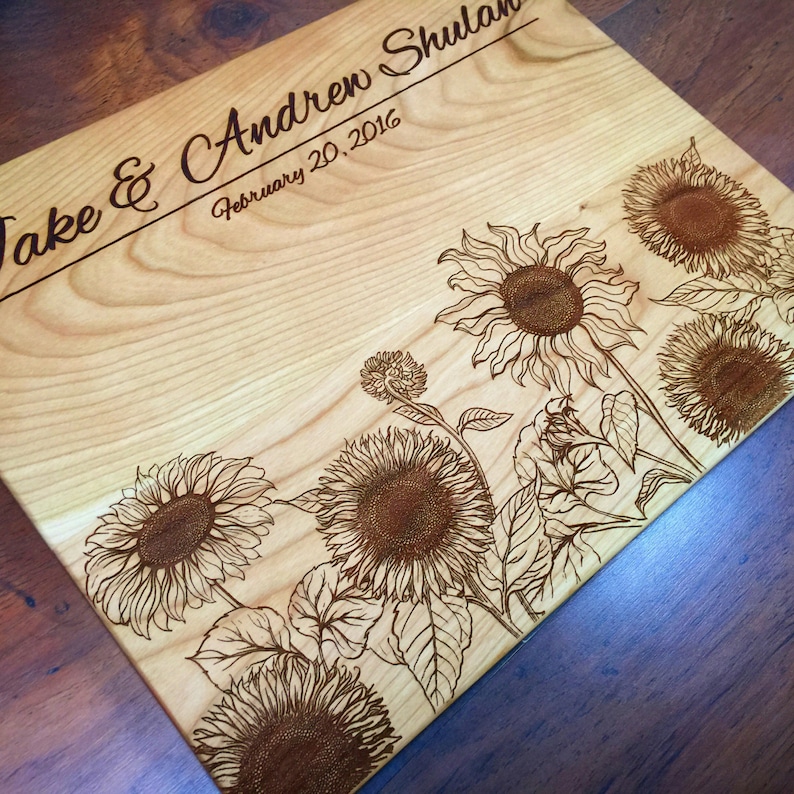 [217] Board features a sunflowers and leaves along the bottom edge of the board.
---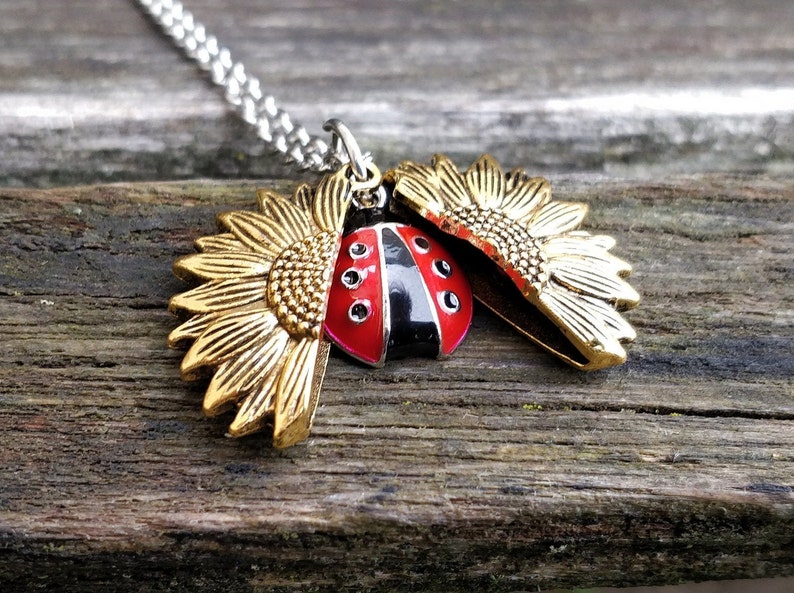 [218] This cute sunflower necklace would make a great gift. It opens up and has a little red ladybug inside.
---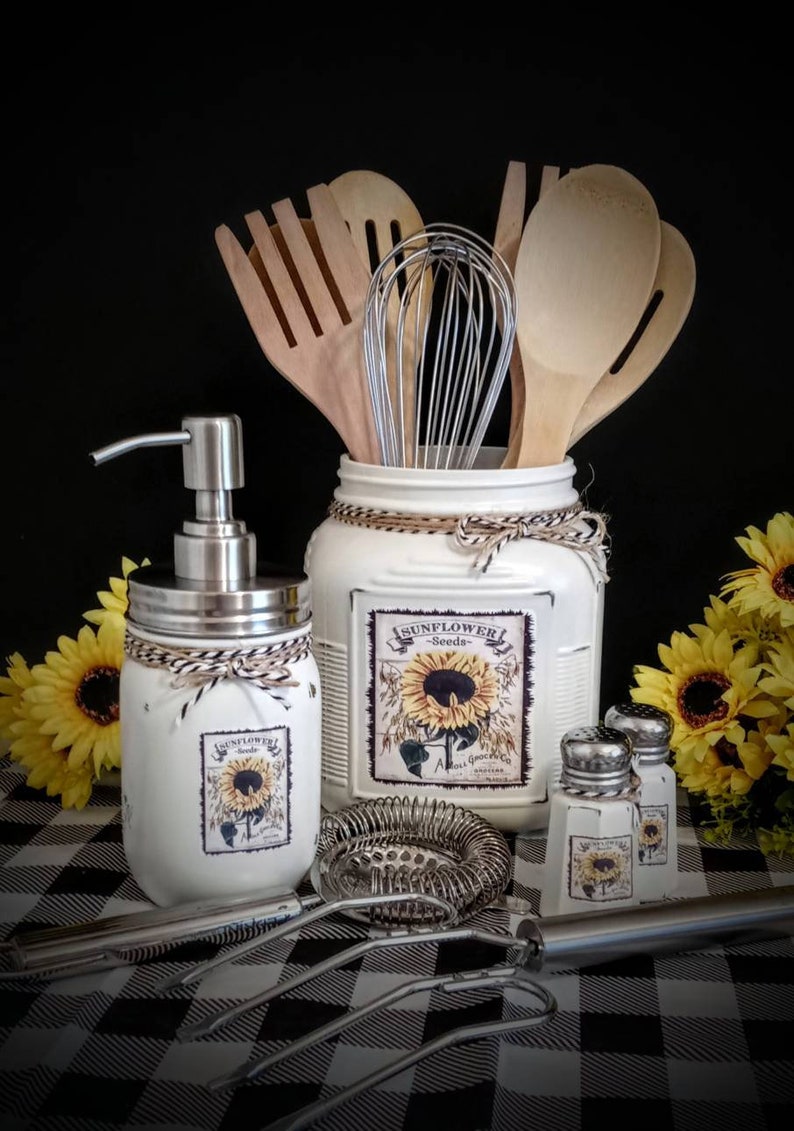 [219] Looking for a gift for the Rustic, Farmhouse, Country, Sunflower Style Kitchen? This gives you the option of a Cookie Jar or Utensil Holder, Mason Jar Soap Dispenser and a set of Salt and Pepper Shakers.
---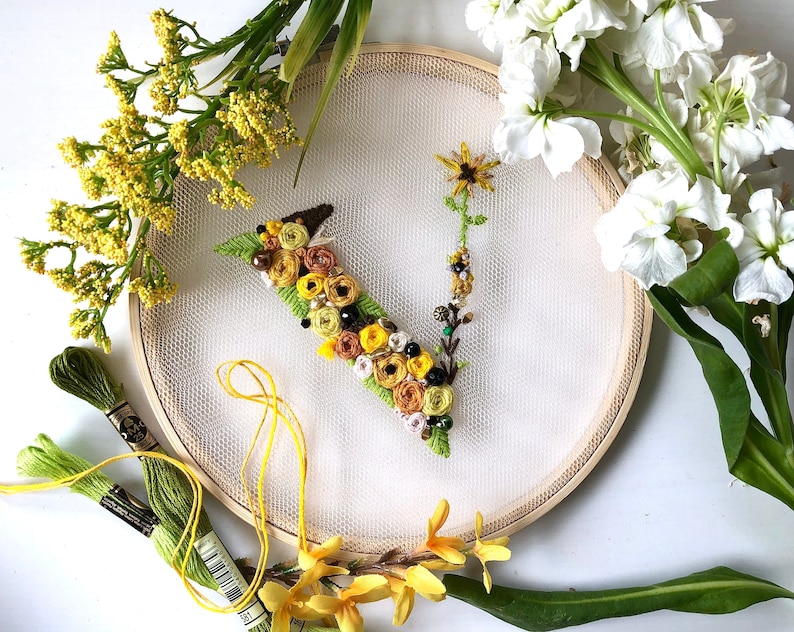 [220] Personalized sunflower monogram embroidery gift.
---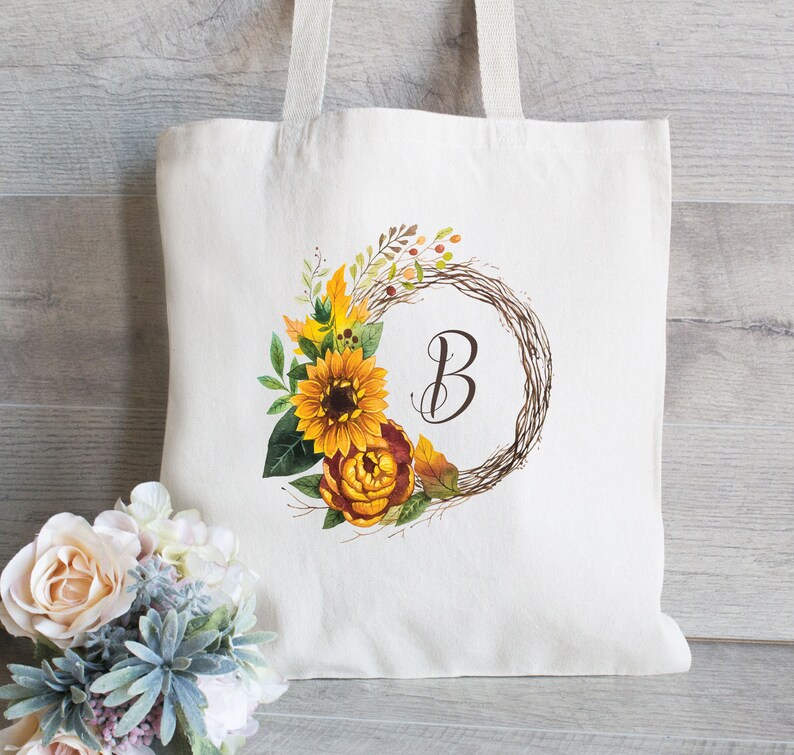 [221] Sunflower gift tote bag.
---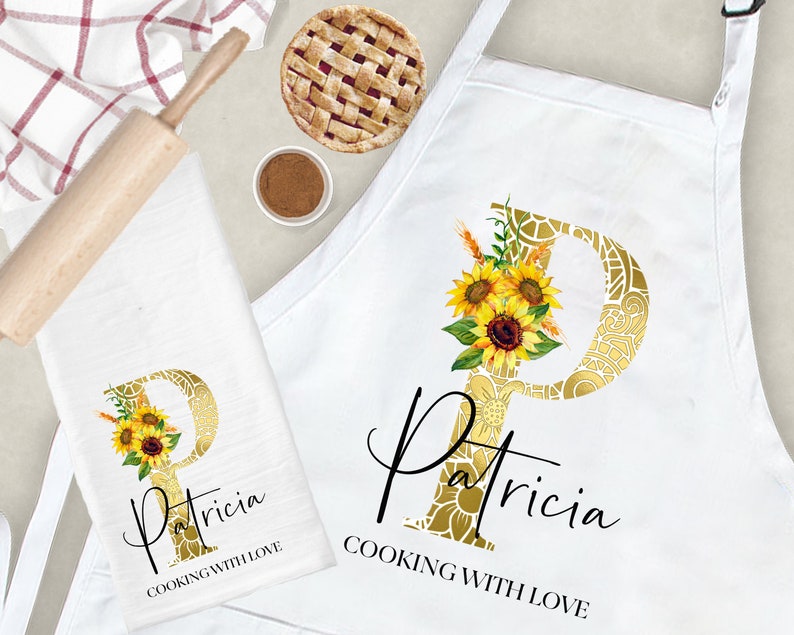 [222] Gold Sunflower Monogrammed Apron.
---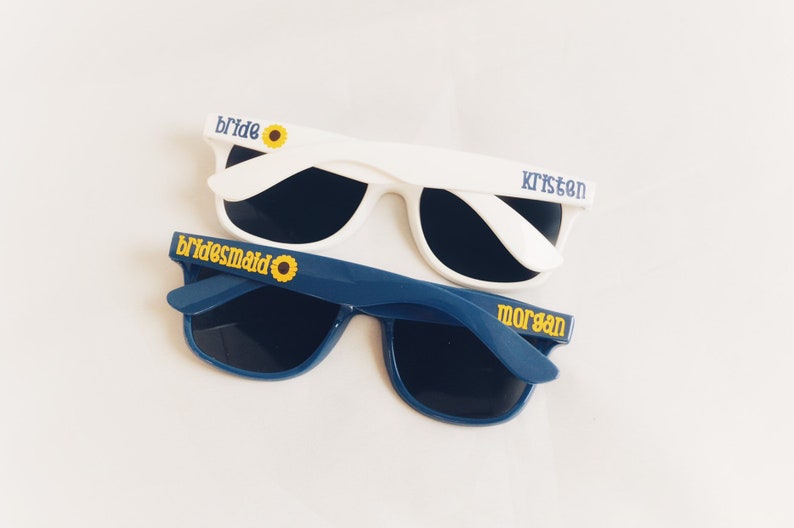 [223] Sunflower sunglasses makes for a cool gift.
---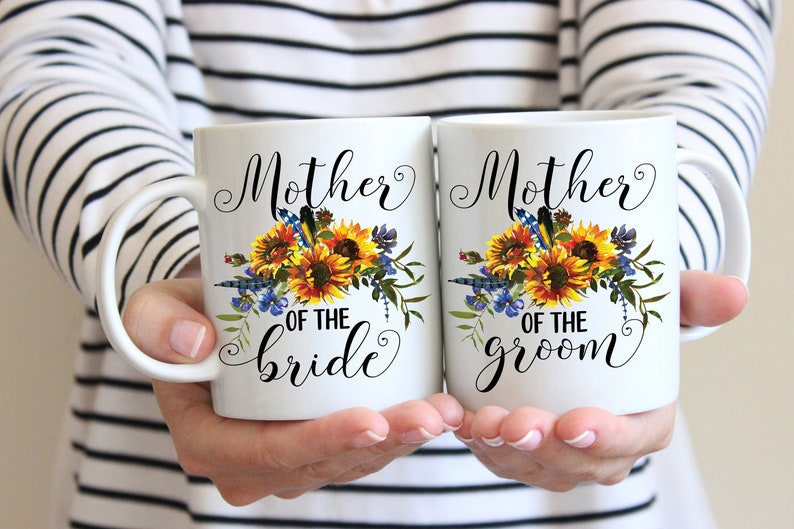 [224] Mother of the bride and groom mug set, the perfect gifts for both moms.
---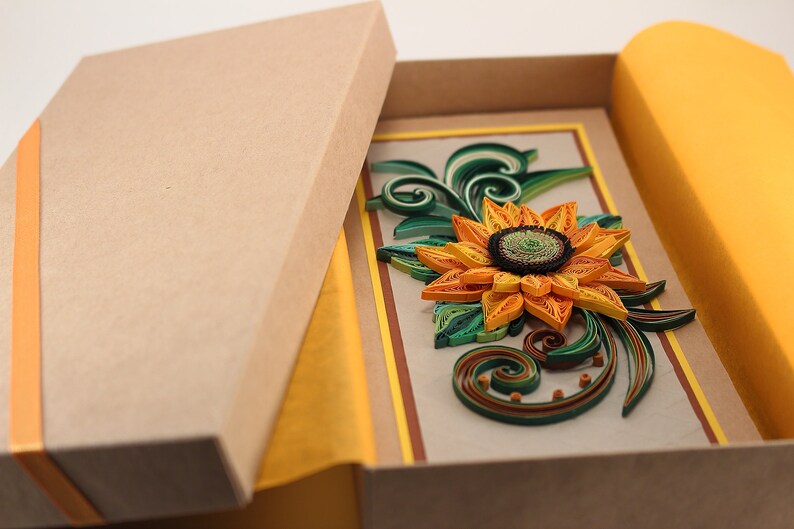 [225] Beautiful sunflower quilling card.
…
O
(BONUS) Sunflower Wedding Venues
[226] Pick your own sunflowers at Tulley's Farm in West Sussex, England.
---
[227] Sunflower Garden in Singapore.
---
[228] Manee Sorn Sunflower Fields in Thailand.
---
[229] Buttonwood Farms in Mystic Country, Connecticut.
---
[230] Sunflower Fields at Phatthana Nikhom in Thailand.
---
[231] Sussex County Sunflower Maze in New Jersey.
---
[232] Himawari no Sato in Hokkaido, Japan.
---
[233] Sunflower-Maze Allied Botanical Corporation in Luzon, Philippines.
---
[234] Sunflower Garden in Guangzhou, China.
---
[235] Farm & Co in New South Wales.
---
[236] Coppal House Farm in New Hampshire.
---
[237] Sunflower Fields in Lopburi Thailand.
---
[238] Sweetfields Farm in Florida, USA.
---
[239] Sunshine Farms in Luzon, Philippines.
---
[240] North Fork Sunflower Maze in New York.
---
[241] Dakeyne Farm in Nova Scotia, Canada.
---
[242] Maan Farms Country Experience in British Columbia, Canada.
…
the end
Enjoyed this article? Share it with your friends…
I hope these incredible sunflower wedding ideas inspired you. I hope they rock your world. And that you share them with your soon-to-be married friends so you can rock their world too.
Subscribe to our newsletter. Or follow us on social media for more inspirational ideas.