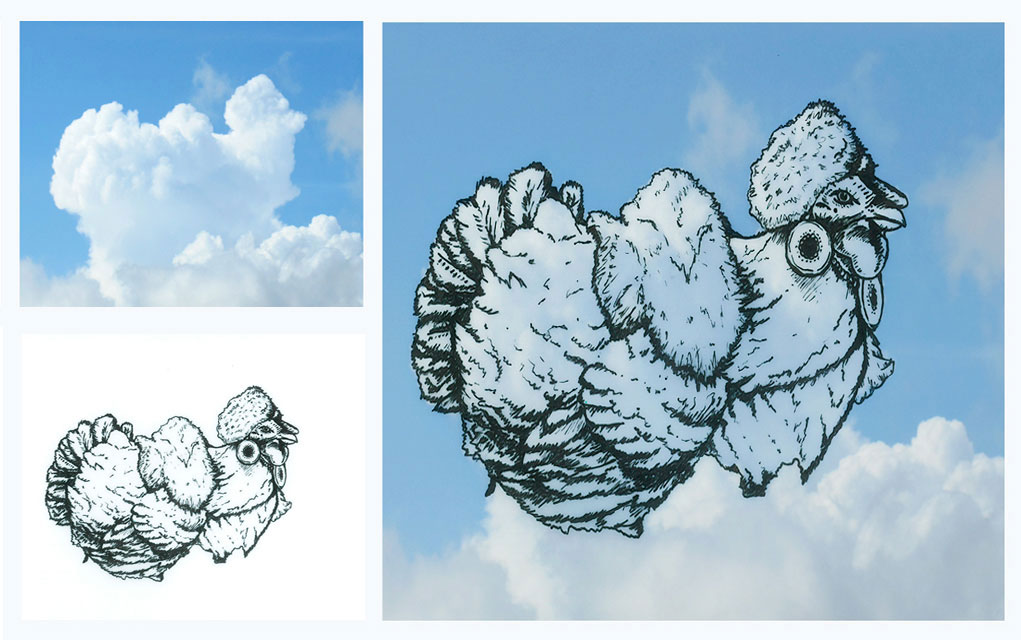 …
#3. This Tumblr Will Change The Way You See Your Lunch Bag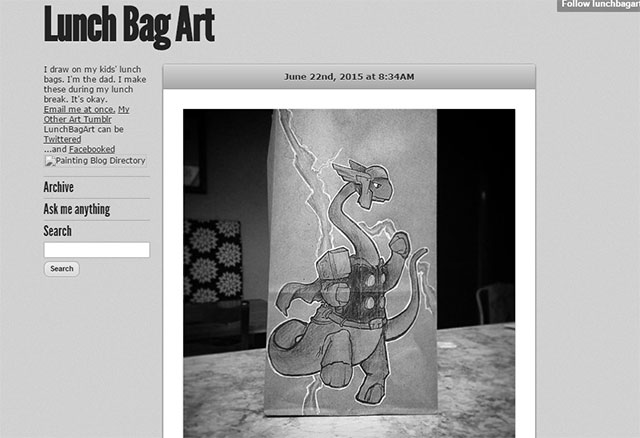 So this dad is an illustrator, and game designer, and he makes amazing drawing on his kids' lunch bags that they bring to school. After he finishes his almost daily lunch bag art, he takes photos of his work and posts them to his Lunch Bag Art tumblr.
If you were still a kid, and bringing lunch bags with such awesome art to school everyday, no doubt you'd be the envy of all your friends.
This is what I'm talking about…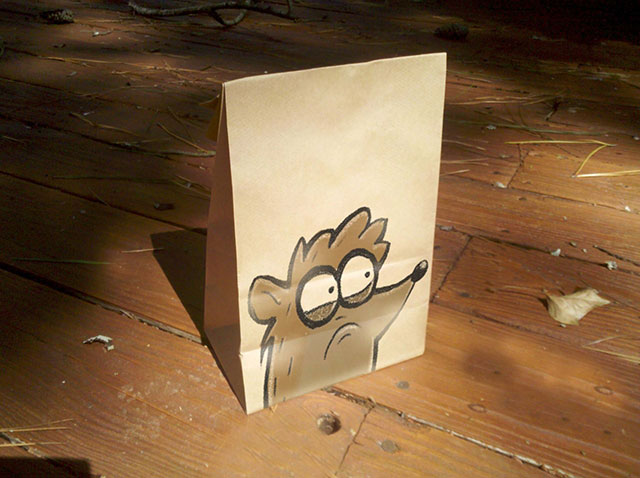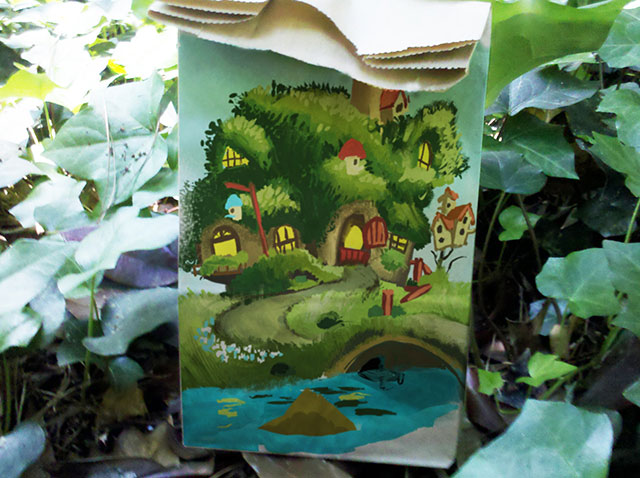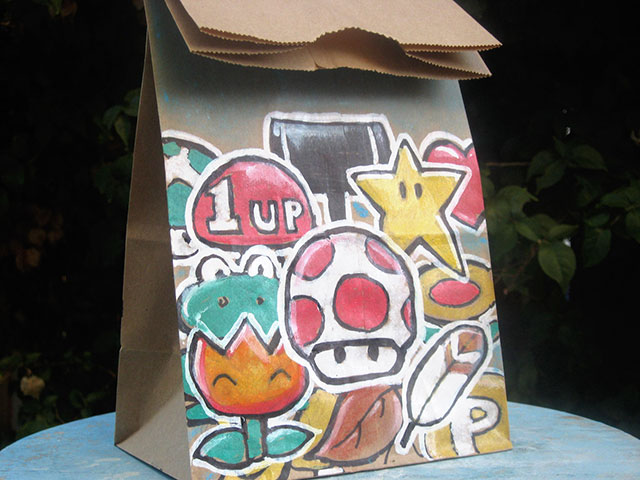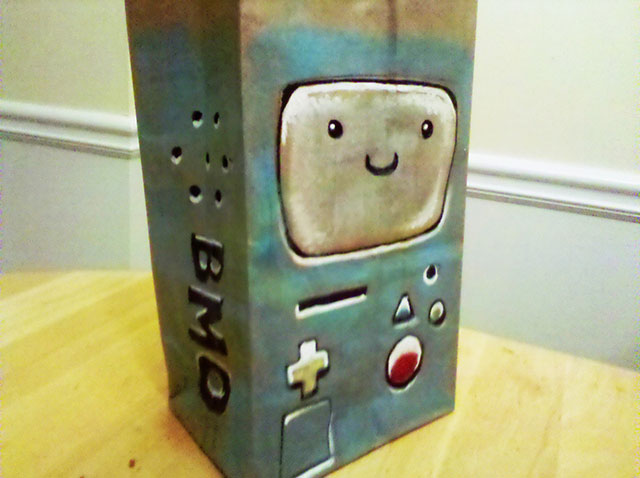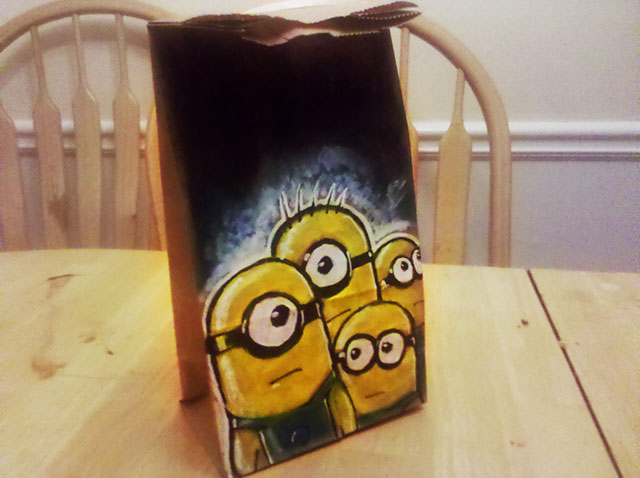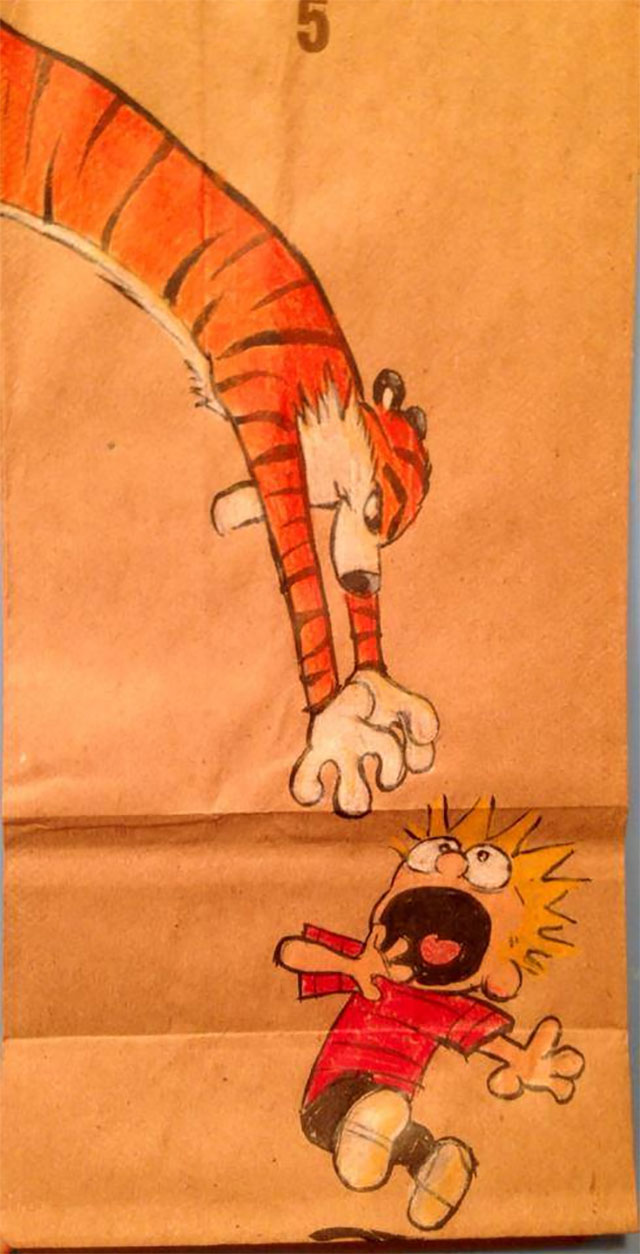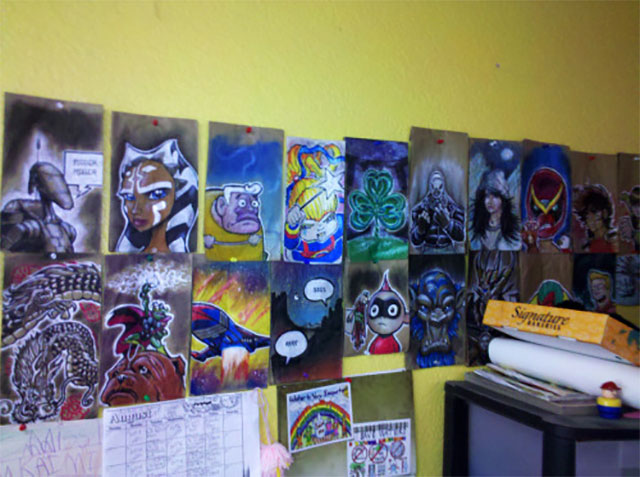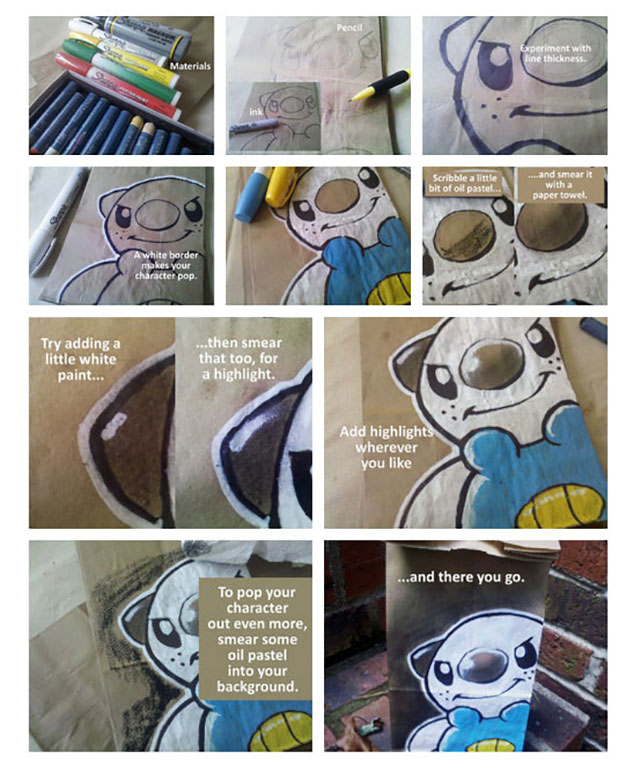 You don't have to wait for your dad to do it. You're old enough to start drawing cool things on your lunch bags yourself. Your lunch bag is no longer, just a lunch bag. It's a canvas for fine art and design.
Start drawing, bring them to work, and watch your colleagues stare at you in awe. And amusement.
And if you'd like to check out more cool lunch bags, go here…